E-mail marketing: how to write effective subject lines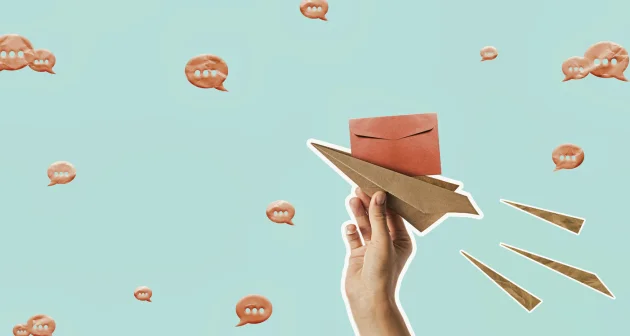 1 February - 2023
by Vincent Moleveld
107
Successfully pitching your work is vital for any enterprise who wants to sell, and this includes artists and art organisations. The public needs to be made aware of your merchandise and there are useful modern tools to achieve this. E-mail marketing is one of them. But how do you grab the attention of the viewer who receives an avalanche of messages in his mailbox every day? It is a known fact within two seconds a viewer decides to read an e-mail, or ignore it. To trigger interest is a skill. This is why writing a captivating subject line is so very important. If you do not master this, your e-mail is in the bin. Or in the spam box. But if you get it right, the cyberworld is your oyster.
Here are tips:
As a sender, you need more than just your (company's) name for viewers to immediately recognise and react to. Recognising your name is no guarantee your e-mail will be opened. This is why you need to capture interest, and trigger a desire to know more. Your subject line must be an invitation to read on, so the viewer will actually OPEN your e-mail.
Subject lines must be compact: no longer than 40 characters (maximum 9 words). Any longer and they may be cut off by e-mail providers. But using just one word doesn't work well. So: use a short sentence.
Certain words may be considered as spam. Do NOT use words like 'discount', 'act now', 'sales'. Have a look in your own spam box to see what has ended up there. DO use trigger words so your reader wants to know more. 'Newest, best, greatest, biggest' etc are good words: The newest sculpture in my workshop, The best way to frame your art, The best art schools worldwide.
Now, place yourself in your viewers' shoes. Connect with their world. Make them feel they really miss something by NOT having a look at your e-mail. Use media techniques to pull in the readers. Appeal to them, for instance with a statement or asking a question. A big British food and fashion chain this winter used the subject line 'Feeling a bit brrr?' with the byline 'Here's everything to keep out the cold'. And 'Love is all around' with the byline 'How will you spoil them this Valentine's Day?' For his art, Barnett Newman's title 'Who's Afraid of Red, Yellow and Blue' could not be more enticing. Who can resist checking it out?
Continue the dialogue
Once your reader has opened your e-mail, make sure the dialogue continues. Include a link to your website or blog. Of course, the same rule applies to opening this link. Artsy Shark gives good examples. For instance, if you have just completed your first painting using only a palette knife, your subject line could be cryptic, something the reader would like to discover: 'Like spreading butter – but better'. The first image he sees is you, the artist, spreading a colour on a piece of bread with an ordinary knife. With the text 'I found a whole new way to look at my bread and butter'. And here comes the link to your website, saying: 'See my transformation'. Fun and inviting, a riddle to solve - and hard to resist NOT opening. Viewers like solving a little mystery.
Also inviting are numbered tips: Top 10 European Exhibitions, How to photograph your artwork?, Top 10 Design and Jewellery. Or how to do something: How To Sell Art Online. Our own Online Gallery sends out e-mails and newsletters saying, for instance: 'New artworks by the artist you follow', 'Artworks you might like' and 'The best social strategy for artists'.
For a good relationship with your subscribers, don't forget to also offer them blogs and include links to access more information. The readers will be interested in your knowledge and opinions, and in your e-mail marketing you can point them towards your blogs.
The power of your words
But the first and most important hurdle to take is: to make readers open that e-mail. Try out the tips and teasers we have mentioned above. Play with ideas, be creative. It could make the difference between 'read' and 'bin'. Don't underestimate the power of your words.