Sell your art on an international platform
Why Online Gallery?
Online Gallery is a fast growing online art gallery with great ambitions…
Bring your art to the attention of thousands of visitors.
Have your art participate in an auction (optional) and sell your artwork directly from your own profile page.
Secure online payment, artist and buyer protection.
No commission on work sold, receive 100% of work sold!
These artists also have a Portfolio page/website with Online Gallery!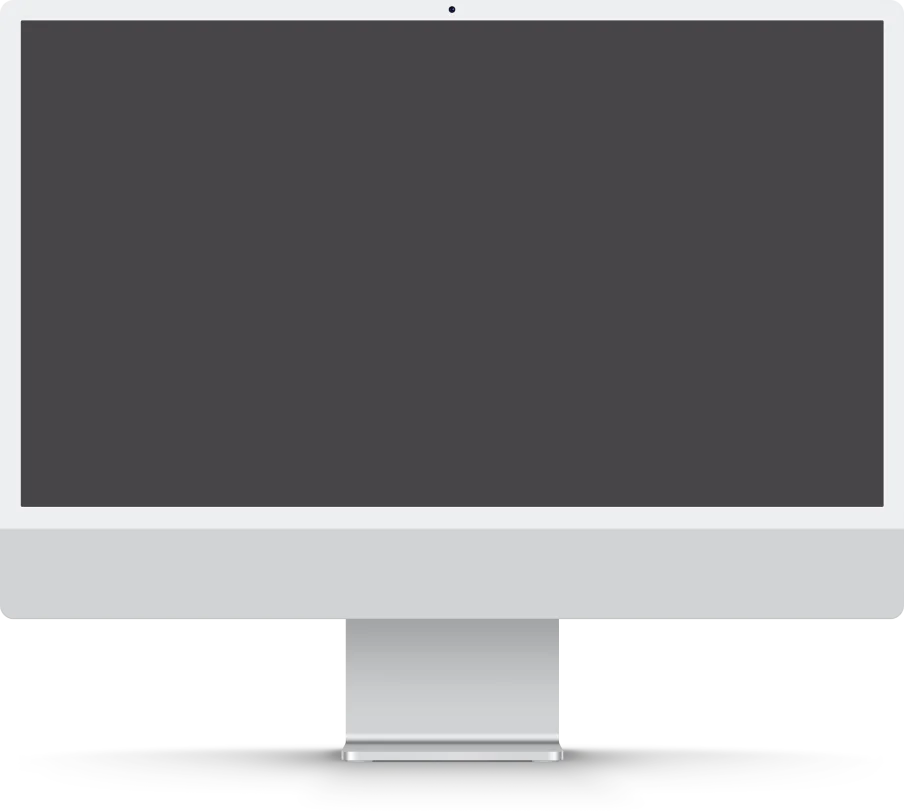 Tom Caramels
The Netherlands

Online gallery lets me showcase my artworks in a very professional way to an international audience. I am ready to have people around the world discover my work here now.
Ingo Robin
Germany

I love Online Gallery and the simplicity of how it works. It looks great and with a couple of clicks I had my own website. The only thing I needed to do is uploading my work on Online Gallery and every new change is automatically updated on my website.
Johan van der Veer
The Netherlands

Online Gallery has been a way to show and sell my paintings in foreign countries. My website hosted by Online Gallery is easy to find and the contact with the webmaster is very direct and pleasant. So I'm very content with Online Gallery
T P Hardisty
Switzerland

Online Gallery is an excellent site via which you can show and sell your artworks worldwide. Simple to use and very effective. I have used it since it's first launch, and continue to do so knowing that it brings me positive results and recog
Create a professional portfolio page in 4 simple steps
Create your account and start today!
1.
Choose one of the subscriptions
Start your personal website
Do you want your own website with artworks from your profile? For only €10,- you get a complete website with your own url in addition to a profile. You can choose from 3 themes and use your own logo. The website is automatically adjusted when you change your profile so that it costs you almost no time.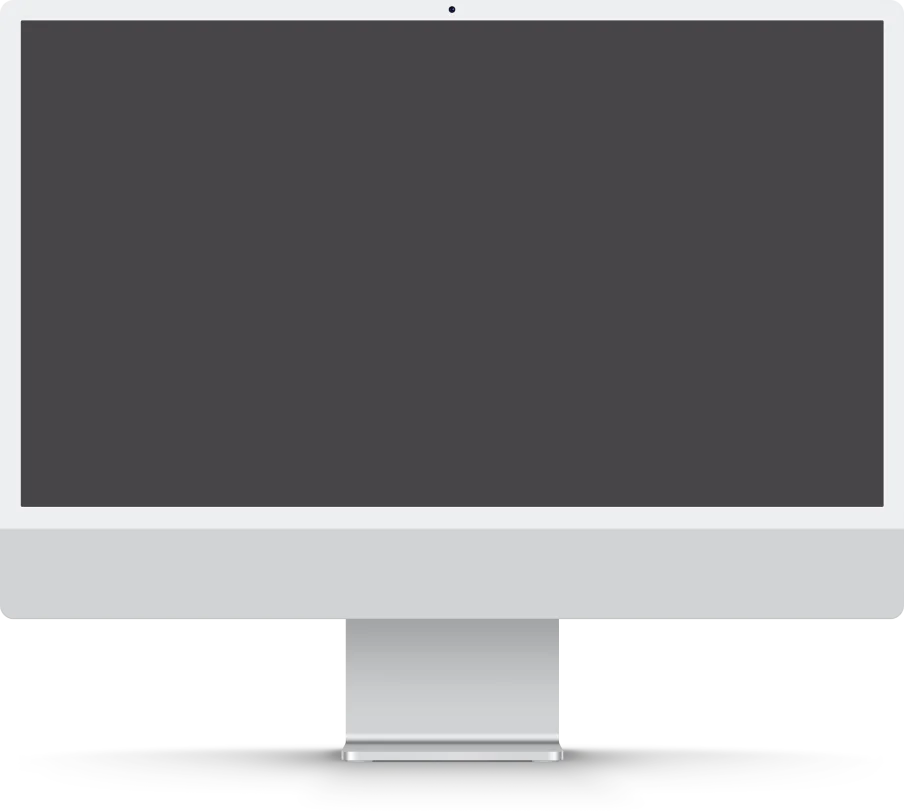 No commission
Online Gallery does not charge a commission on sold artworks with a premium package. The amount we transfer to you is the amount we have received. What we do is transparent.
Our aim is to connect artists and art lovers directly, without us in between. We will only mediate if you explicitly request this. Then we will be happy to do so, of course!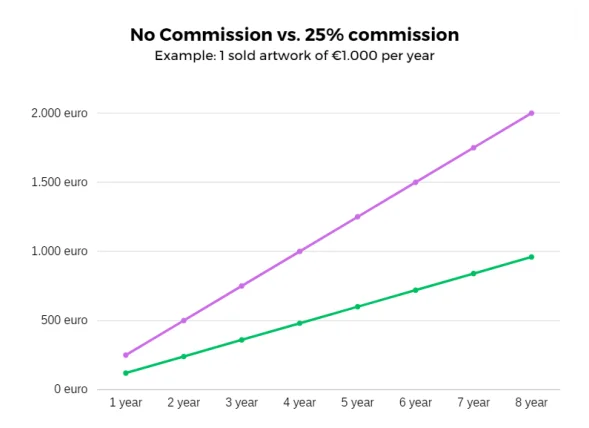 Wat do other users think?
Frequently asked questions
Here are the answers to frequently asked questions. Do you have another question? Please don't hesitate to contact our help desk!
How to Register and complete your Profile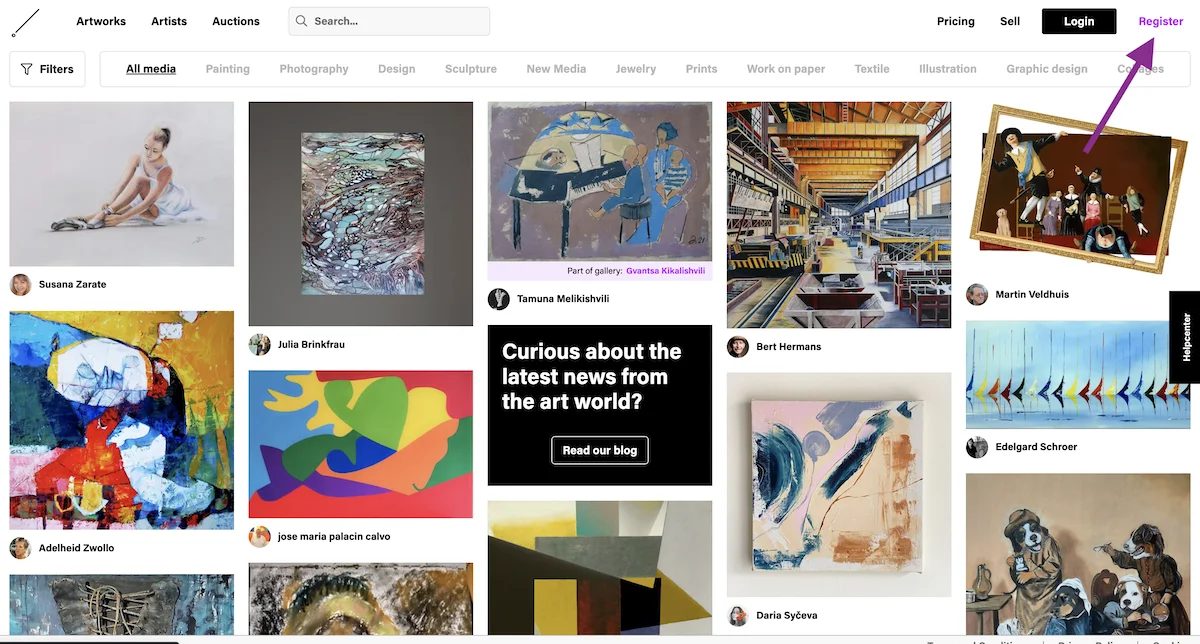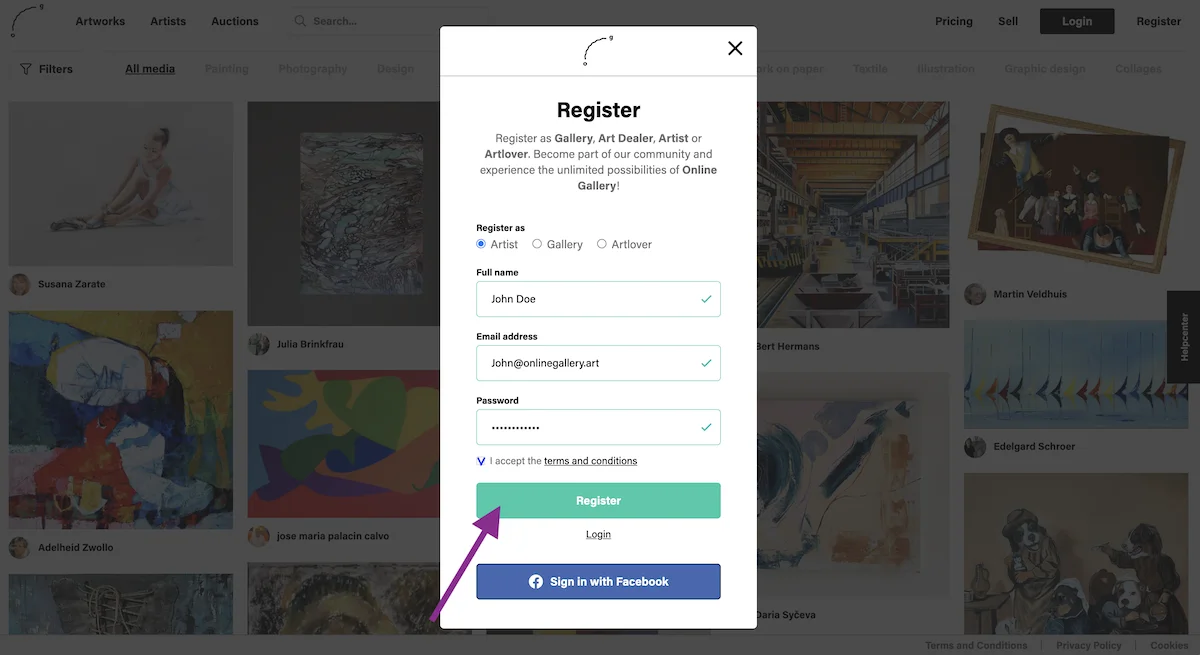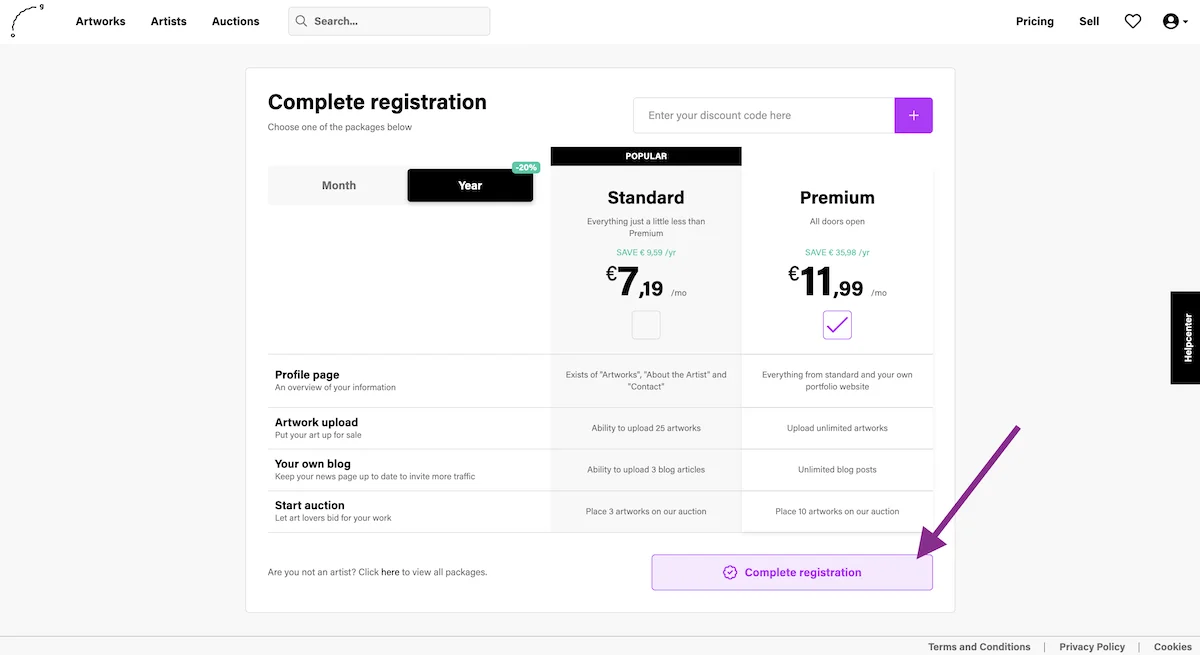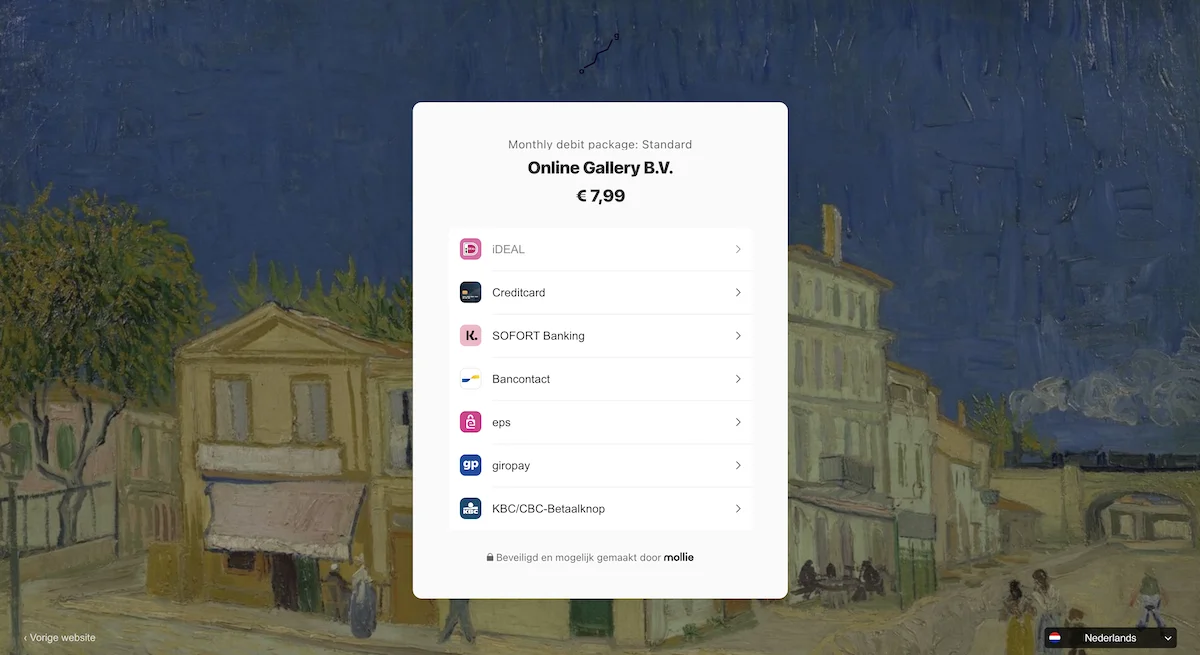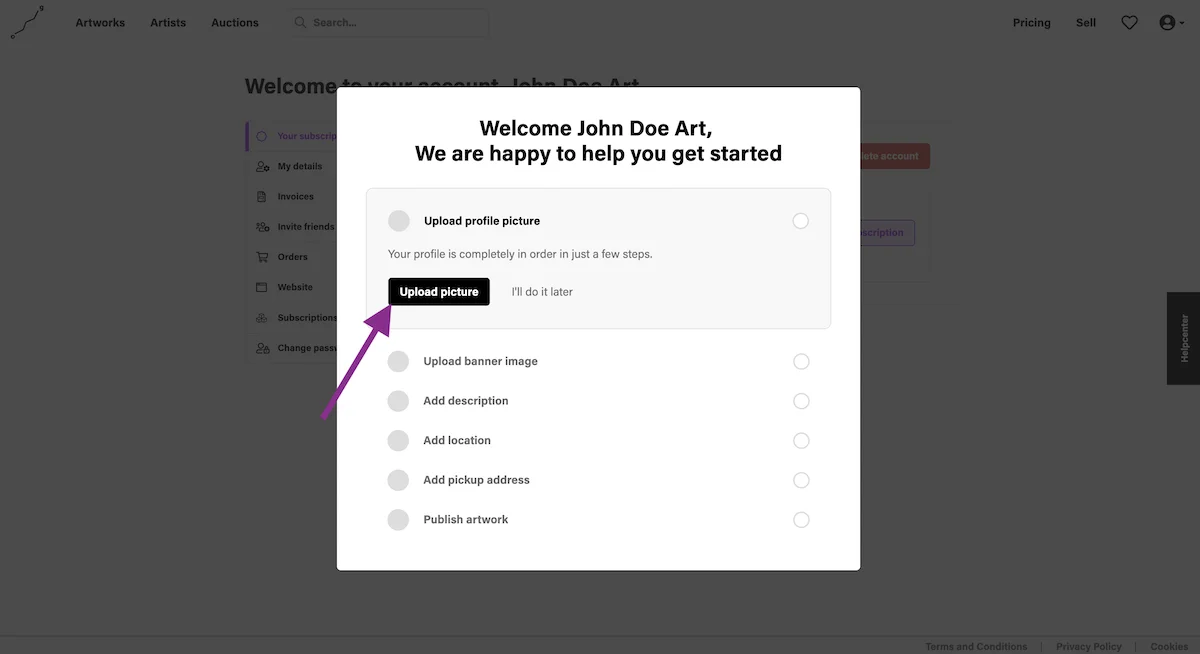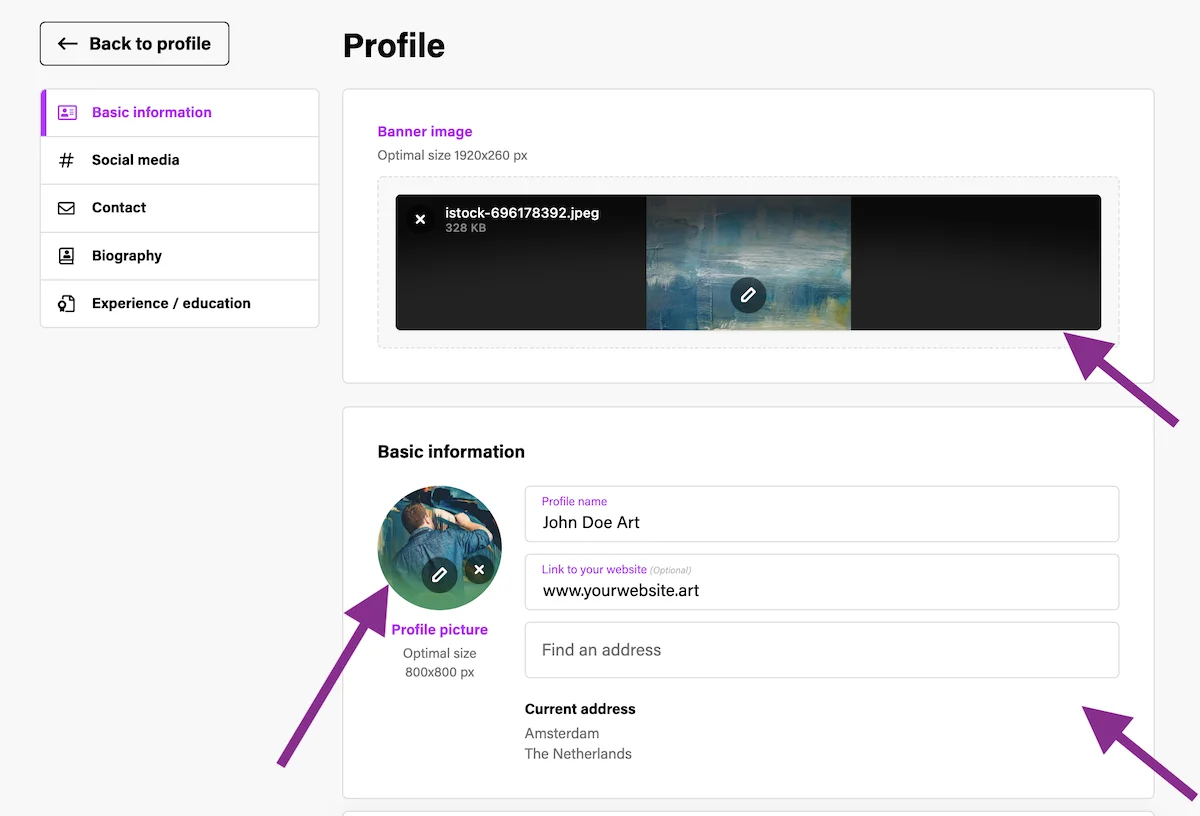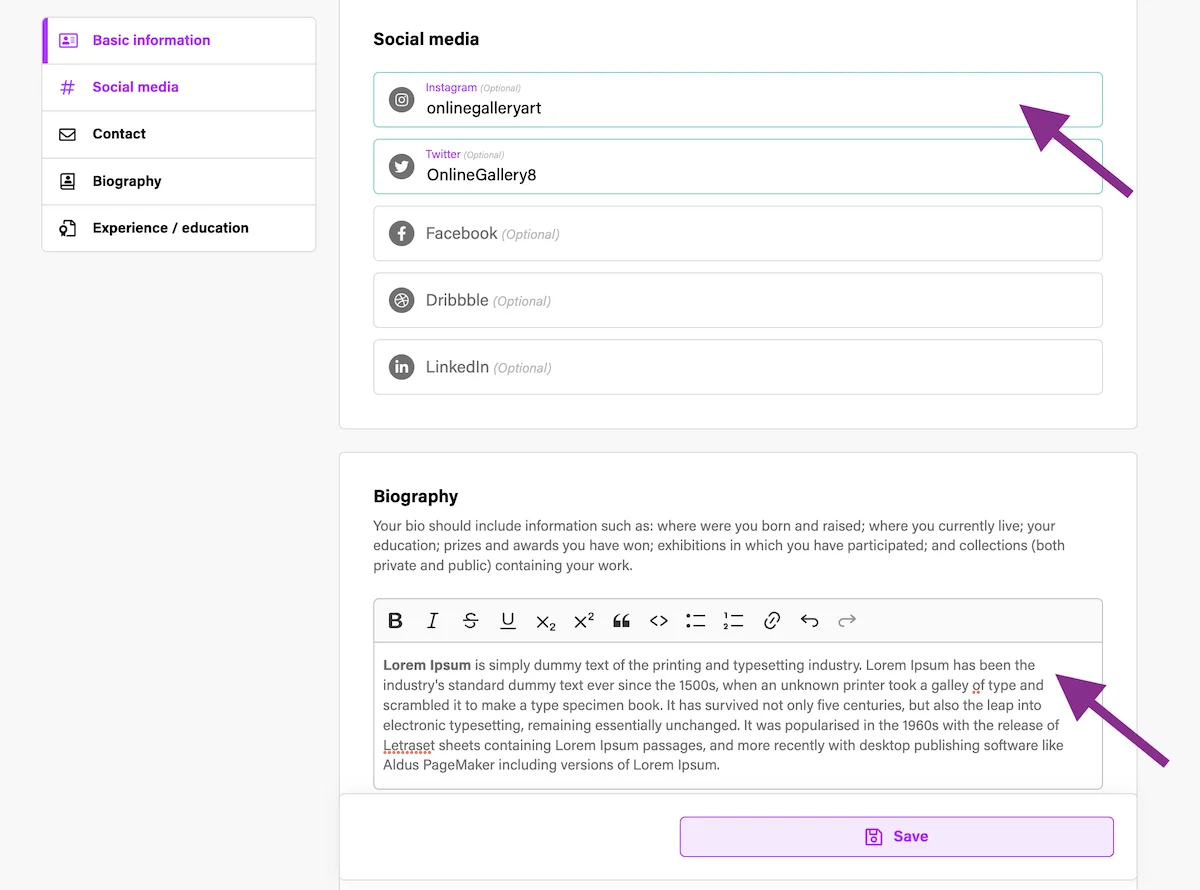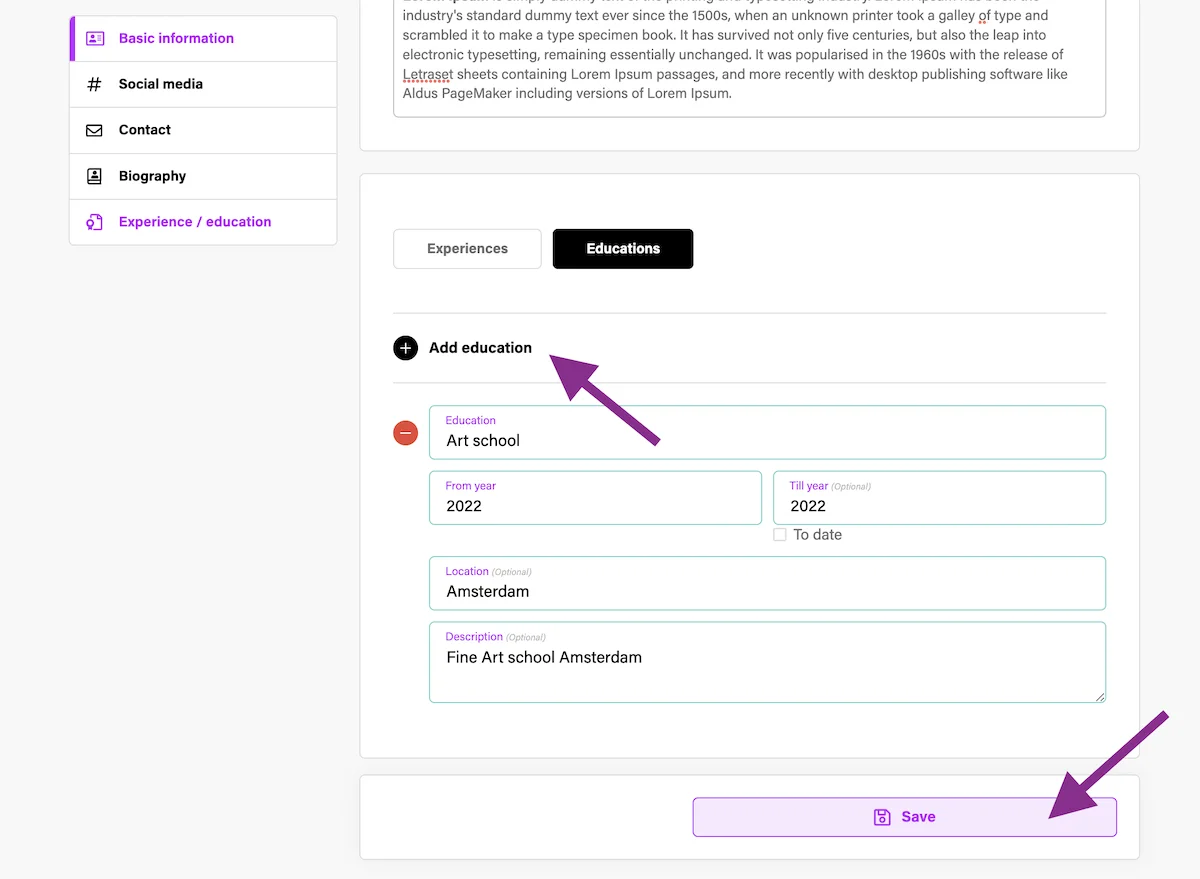 Upload Artworks and Auction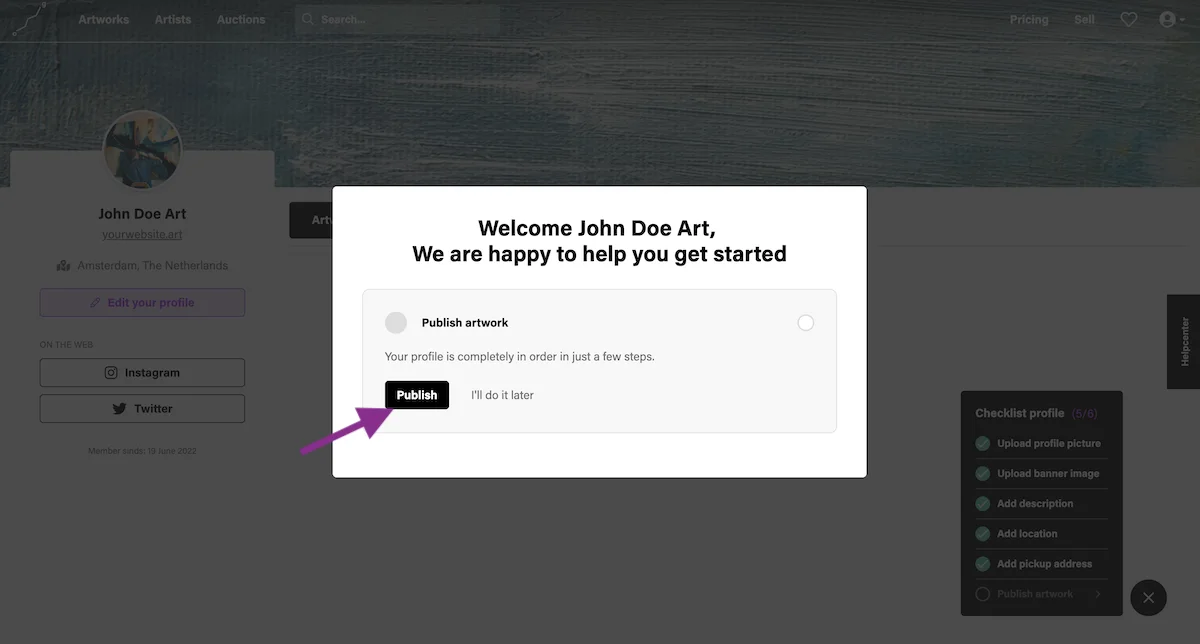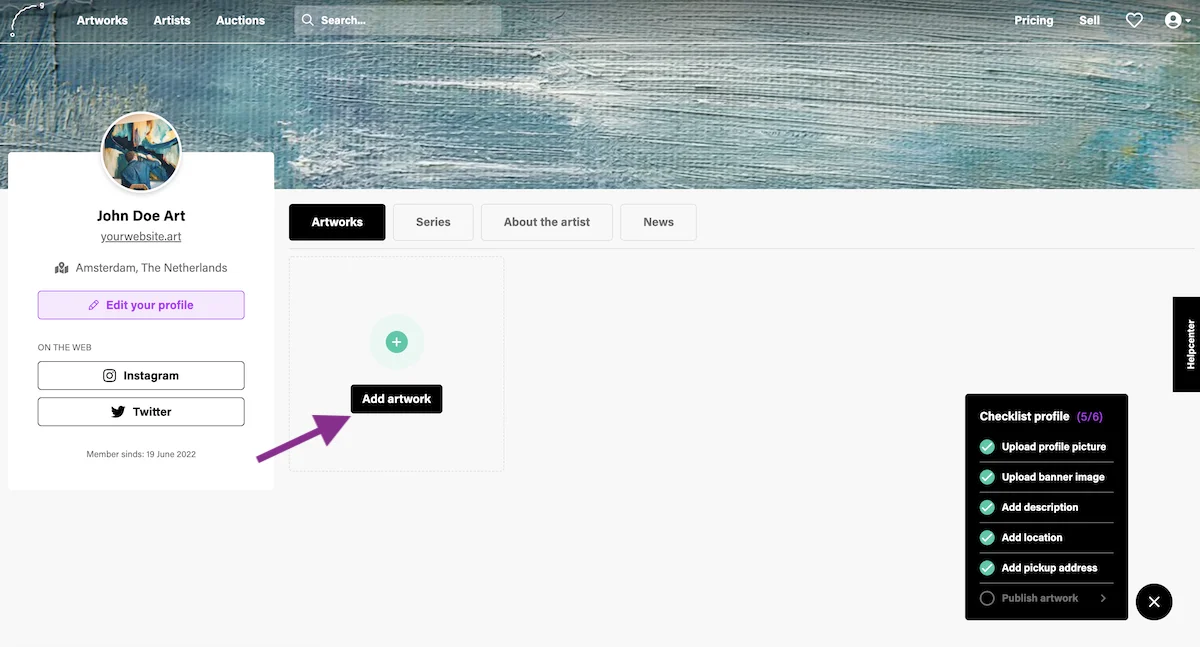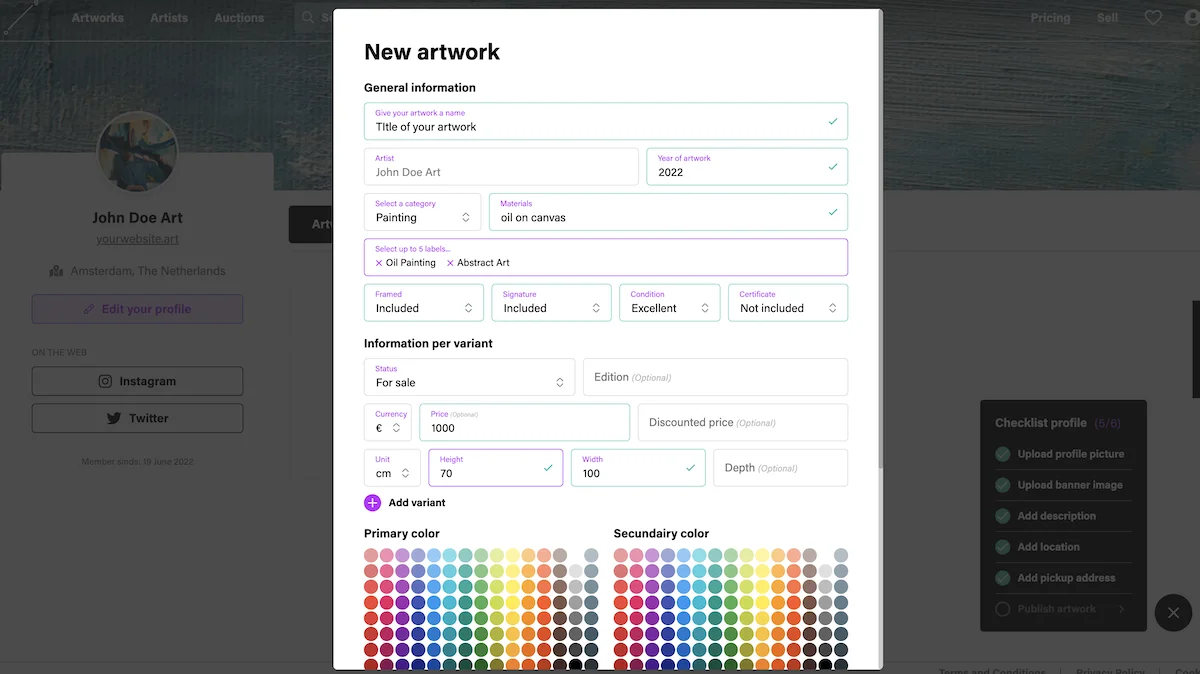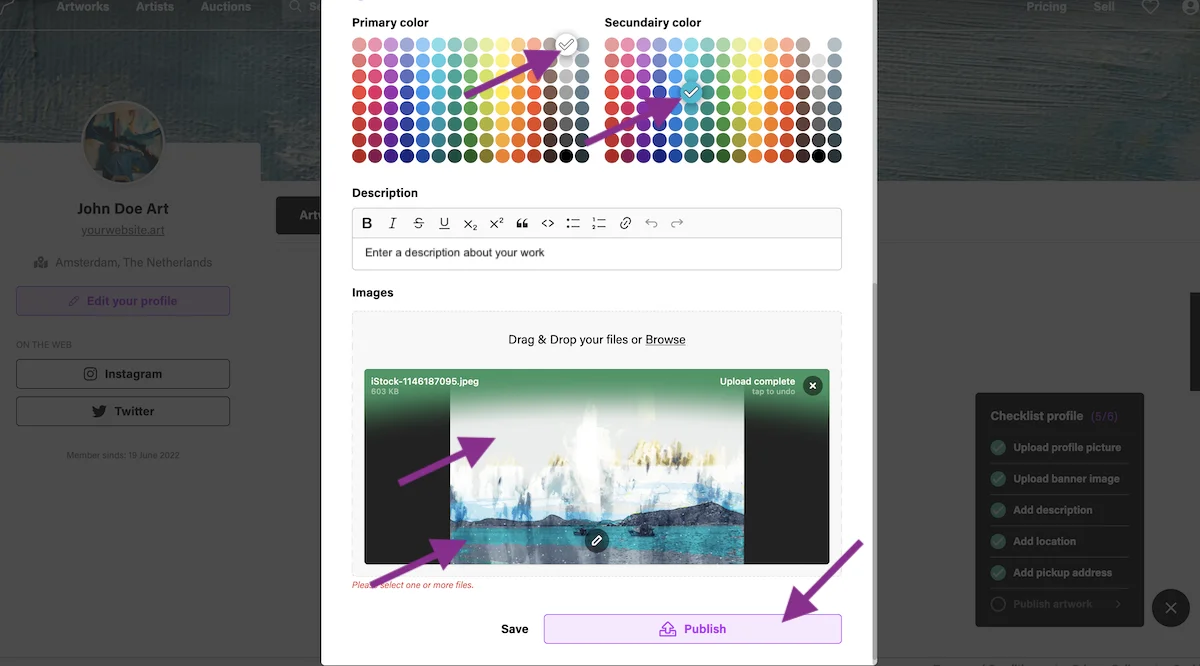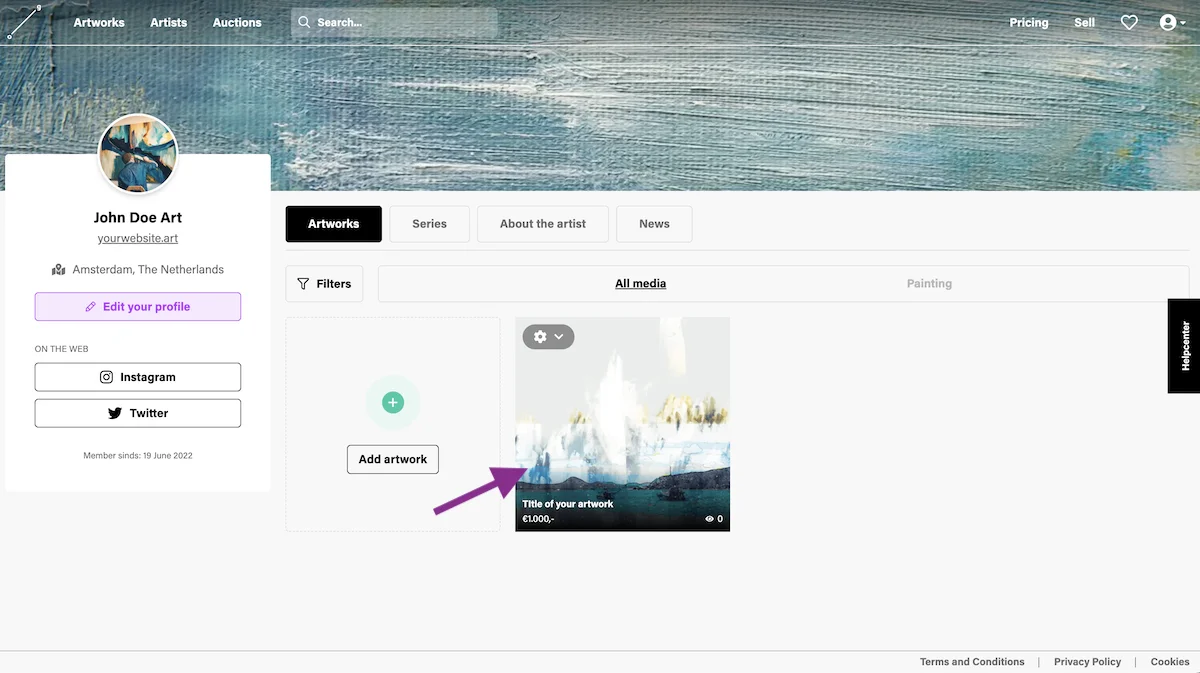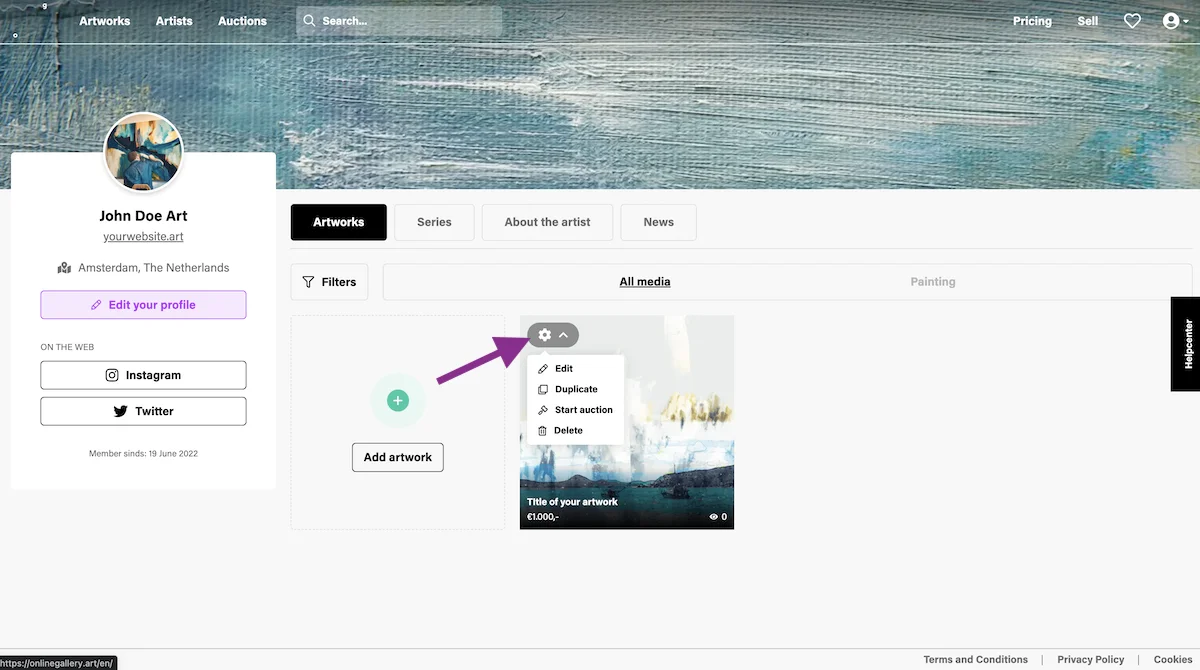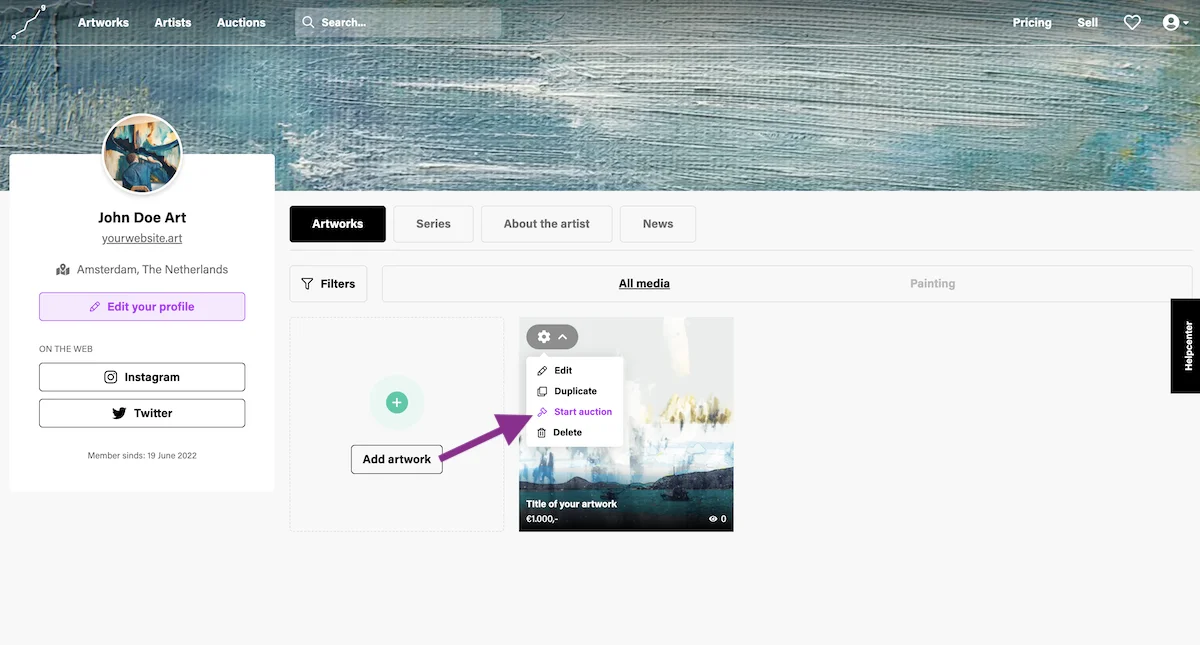 How to create your personal website