Prices for artists and galleries
Prices
Nice overview of your profile with works of art
Add 1 label and tag per artwork
Personal website tool not included
25% commission fee over sold work via platform
Popular
More visibility through number of labels and tags
Place 10 artworks on our auction
Add 7 labels and tags per artwork
FREE: website with hosting and email, excl. domain name
No commission fee over sold work
Portfolio page
An beautiful overview of your art
Nice overview of your profile with works of art
More visibility through number of labels and tags
Artwork upload
Put your art up for sale
Start auction
Let art lovers bid for your work
Place 10 artworks on our auction
Your own blog
Keep your news page up to date to invite more traffic
Online Visibility
Make your work findable
Add 1 label and tag per artwork
Add 7 labels and tags per artwork
Publish your own Website
Create your personal website with a couple of clicks
Personal website tool not included
FREE: website with hosting and email, excl. domain name
Commission fee
Art should work for the artist
25% commission fee over sold work via platform
No commission fee over sold work
Start your personal website
Do you want your own website with artworks from your profile? For only €10,- you get a complete website with your own url in addition to a profile. You can choose from 3 themes and use your own logo. The website is automatically adjusted when you change your profile so that it costs you almost no time.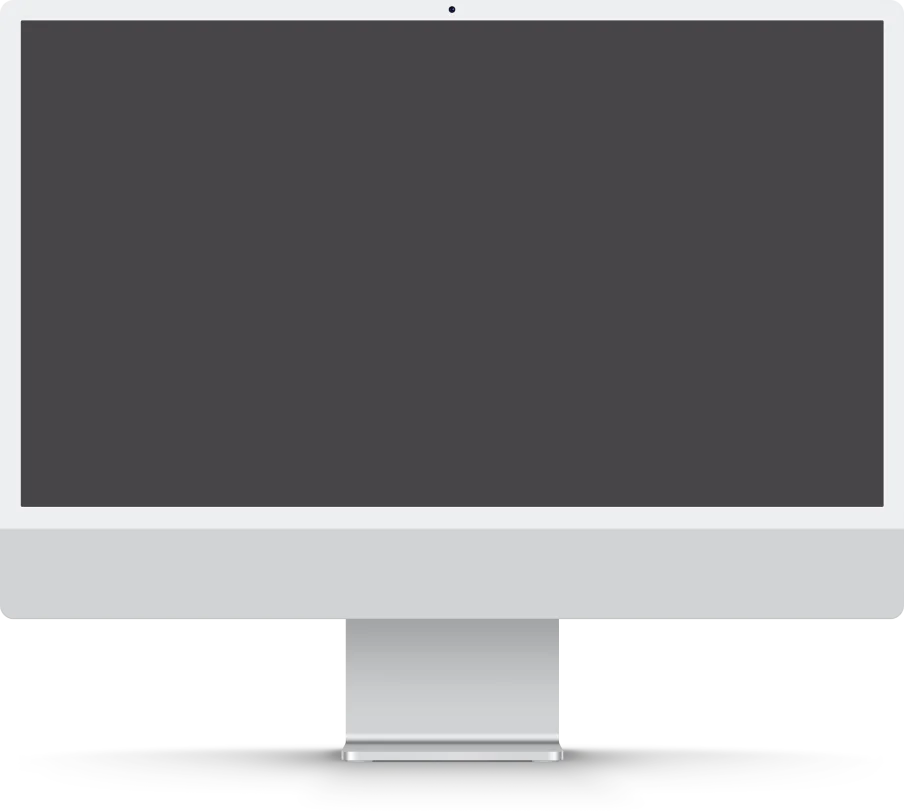 No commission
Online Gallery does not charge a commission on sold artworks with a premium package. The amount we transfer to you is the amount we have received. What we do is transparent.
Our aim is to connect artists and art lovers directly, without us in between. We will only mediate if you explicitly request this. Then we will be happy to do so, of course!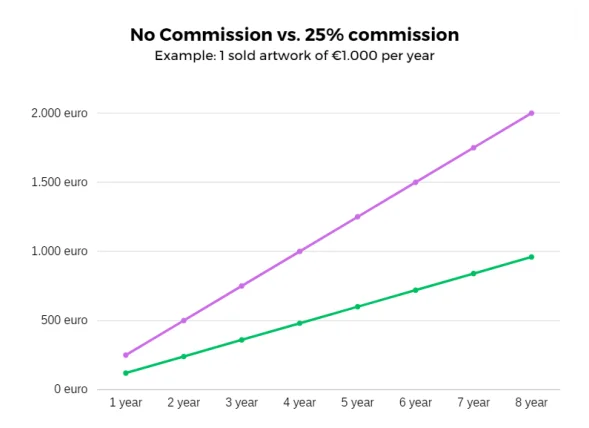 Wat do other users think?
Frequently asked questions
Here are the answers to frequently asked questions. Do you have another question? Please don't hesitate to contact our help desk!
How to Register and complete your Profile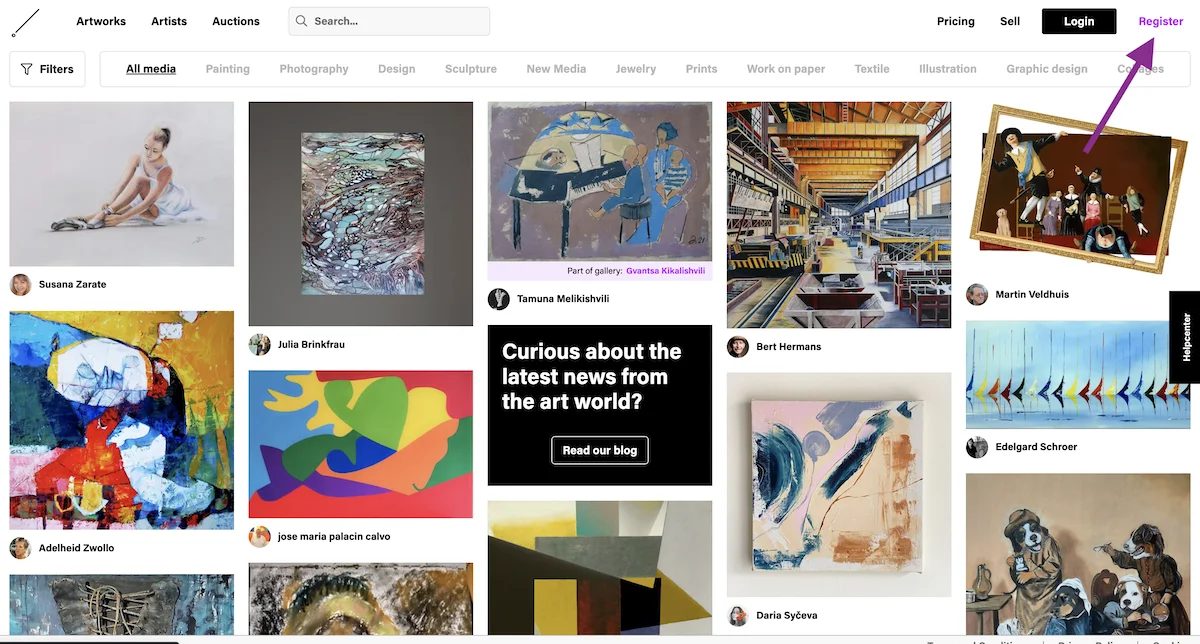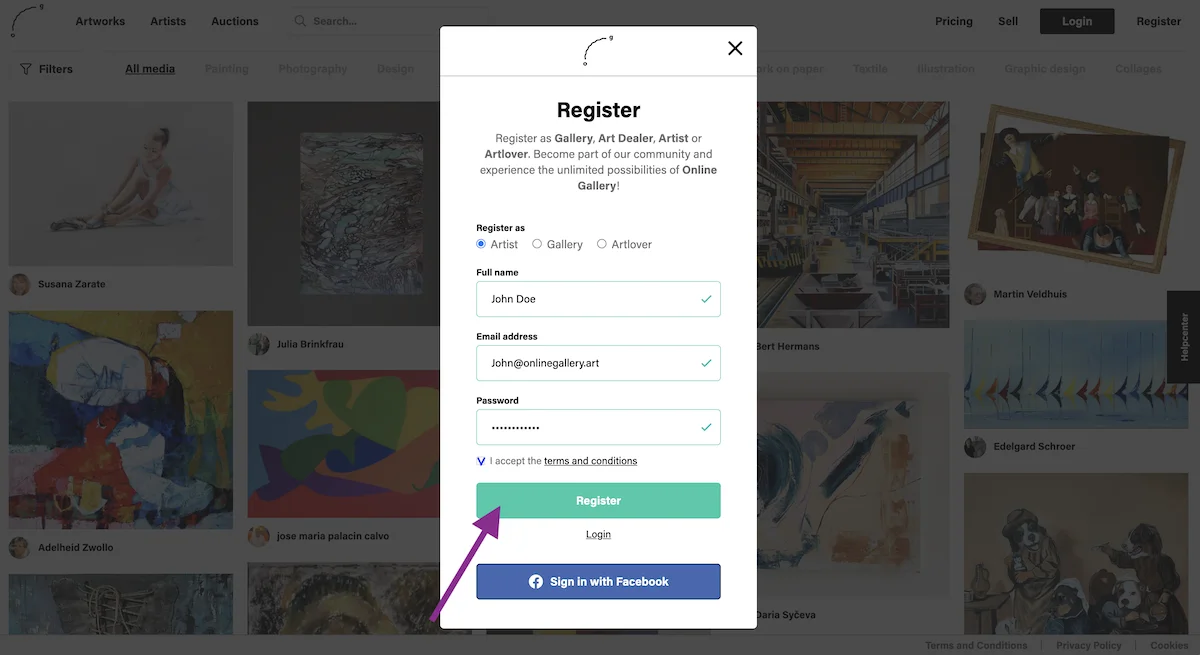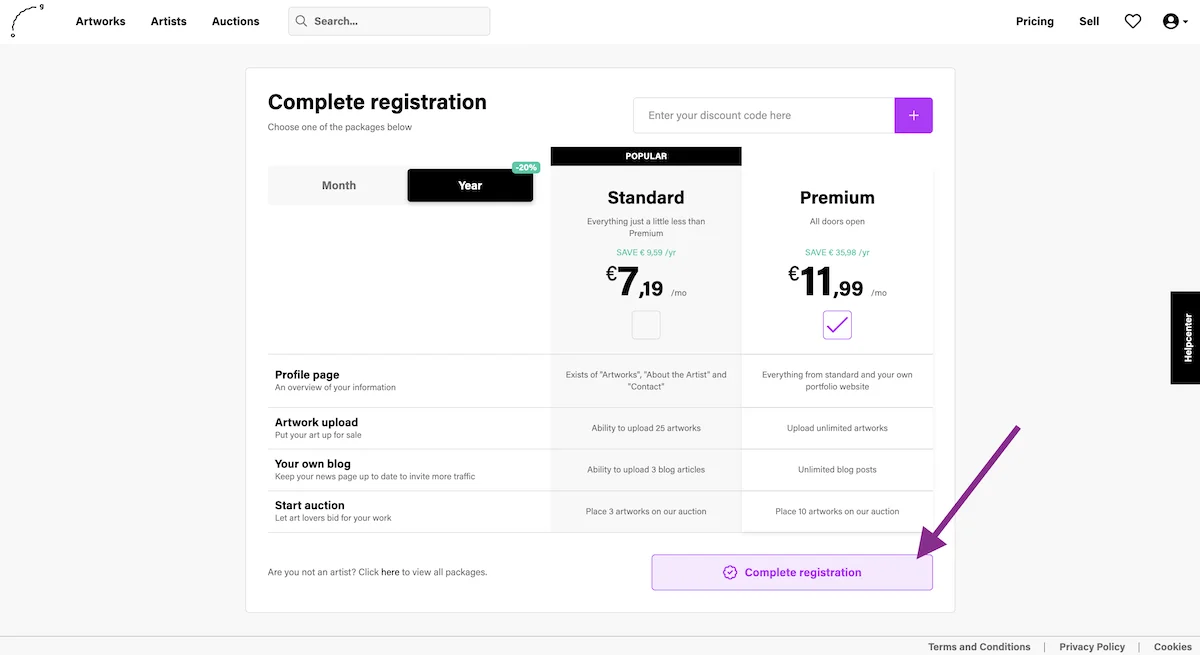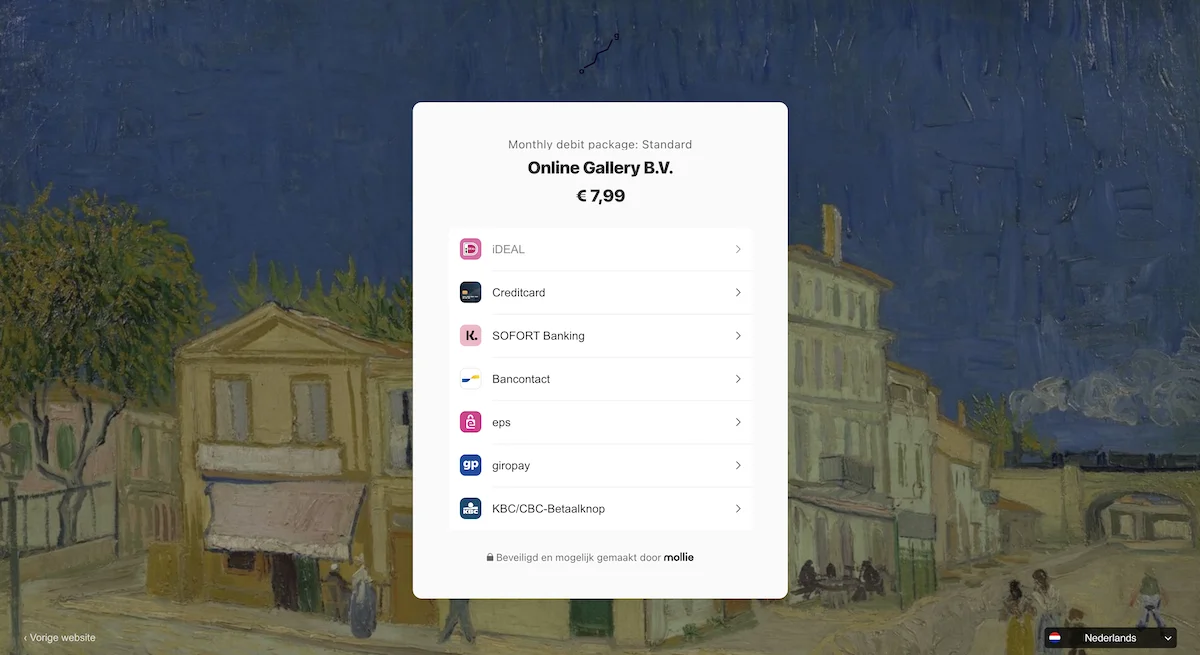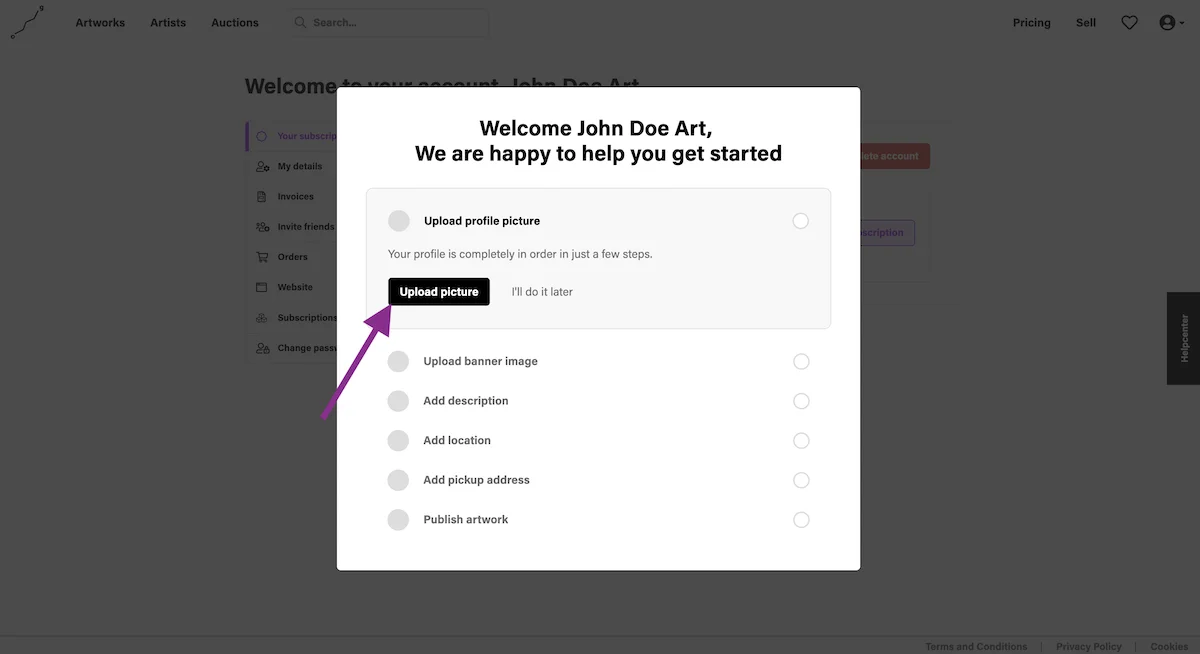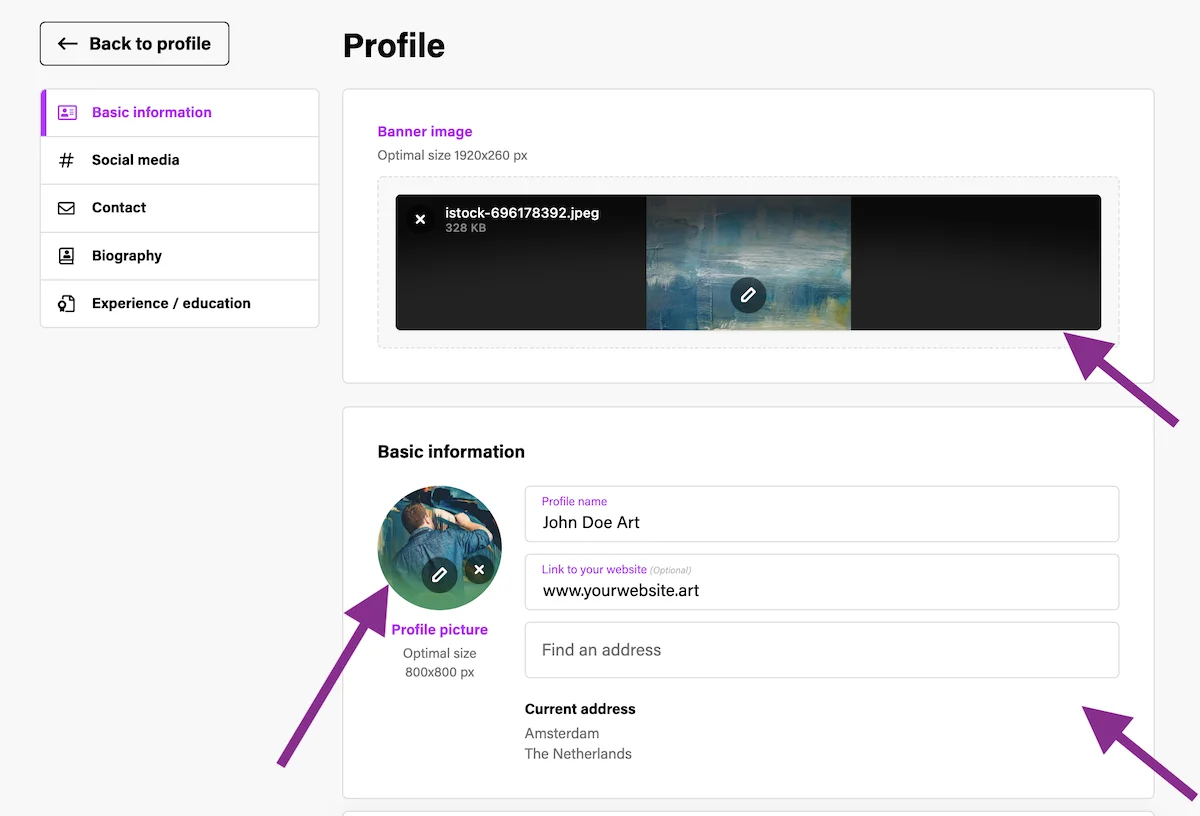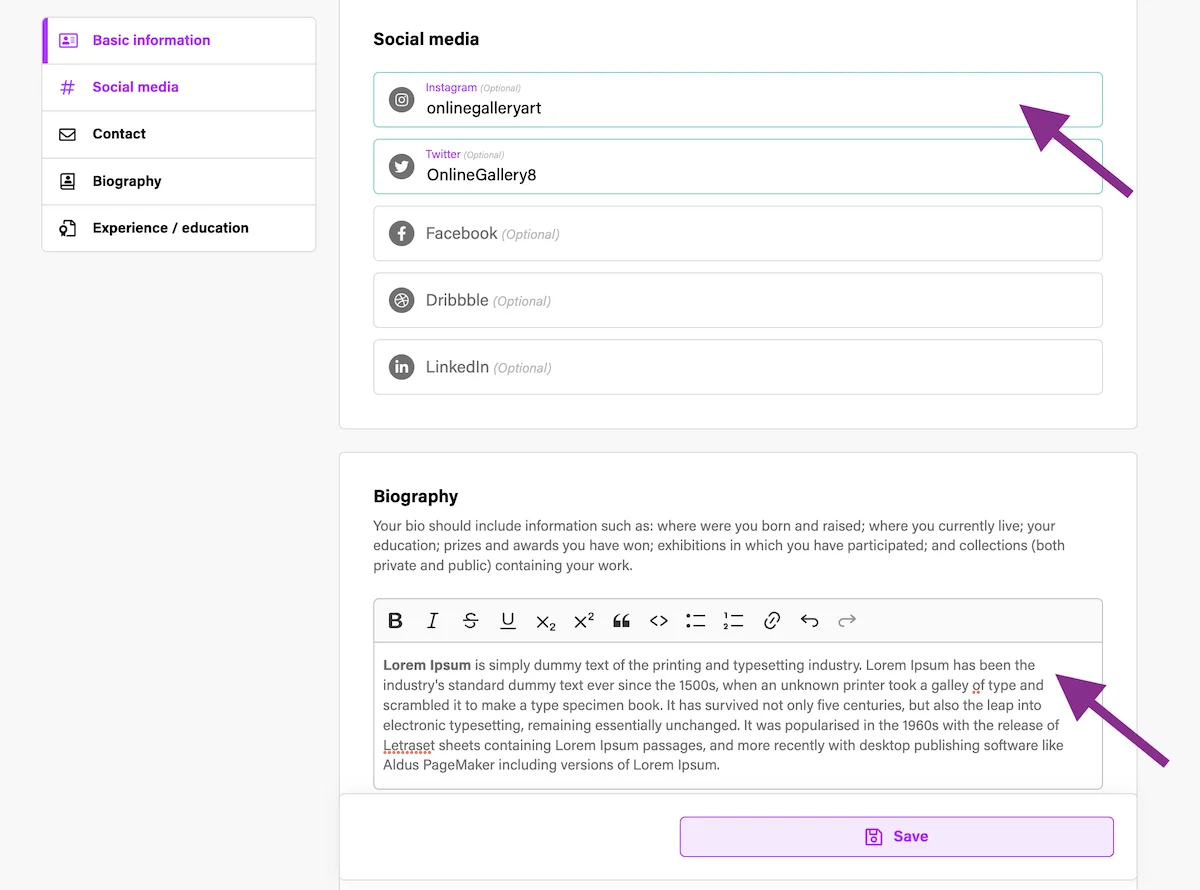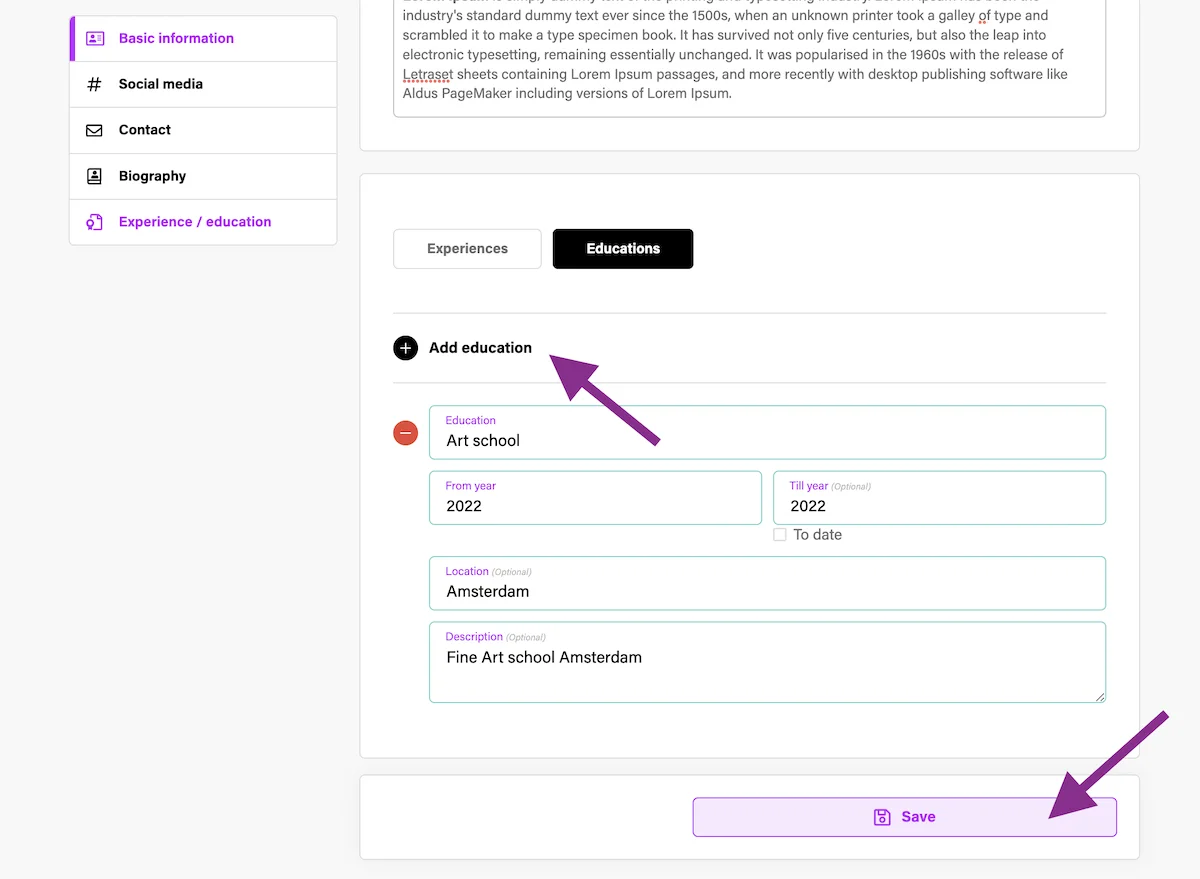 Upload Artworks and Auction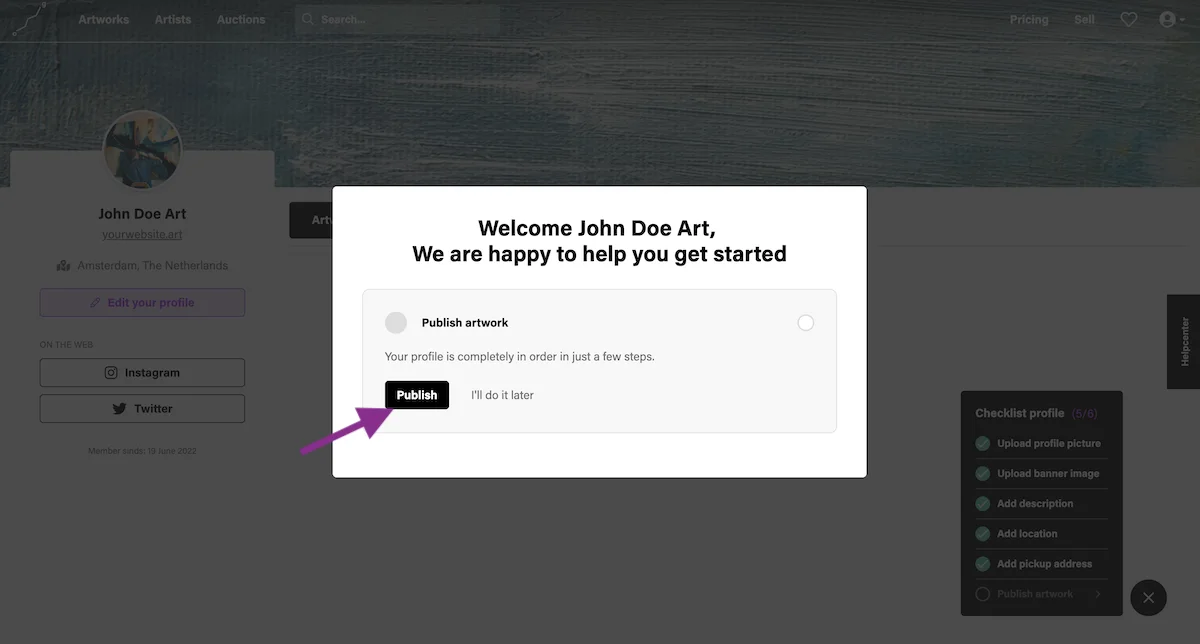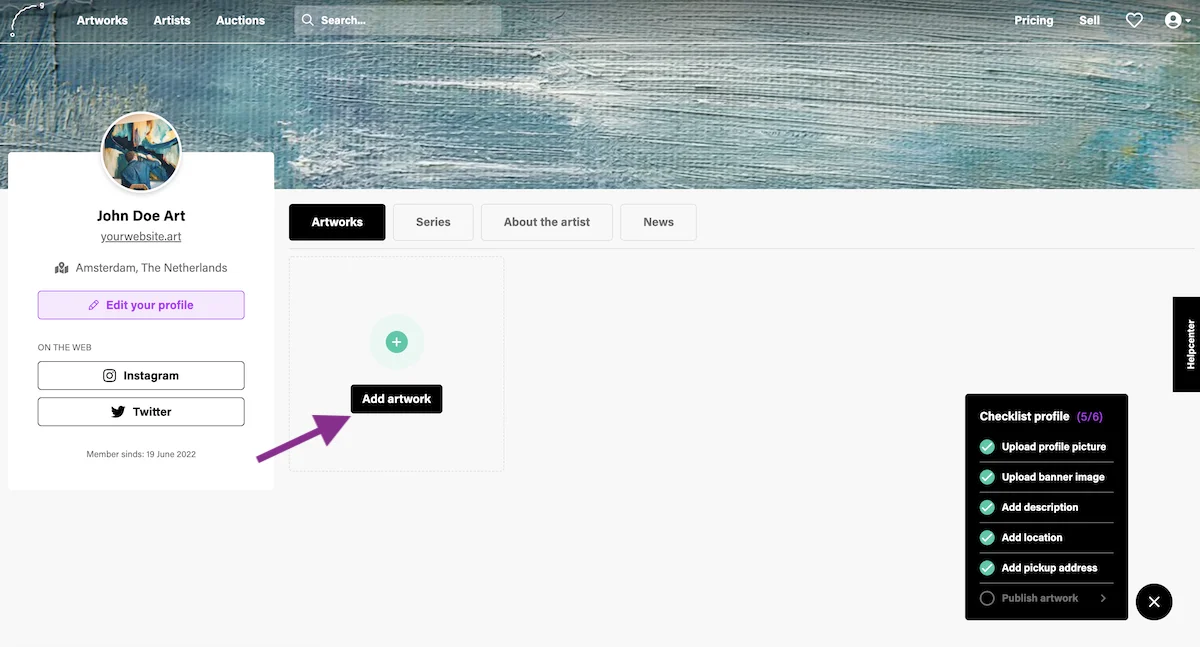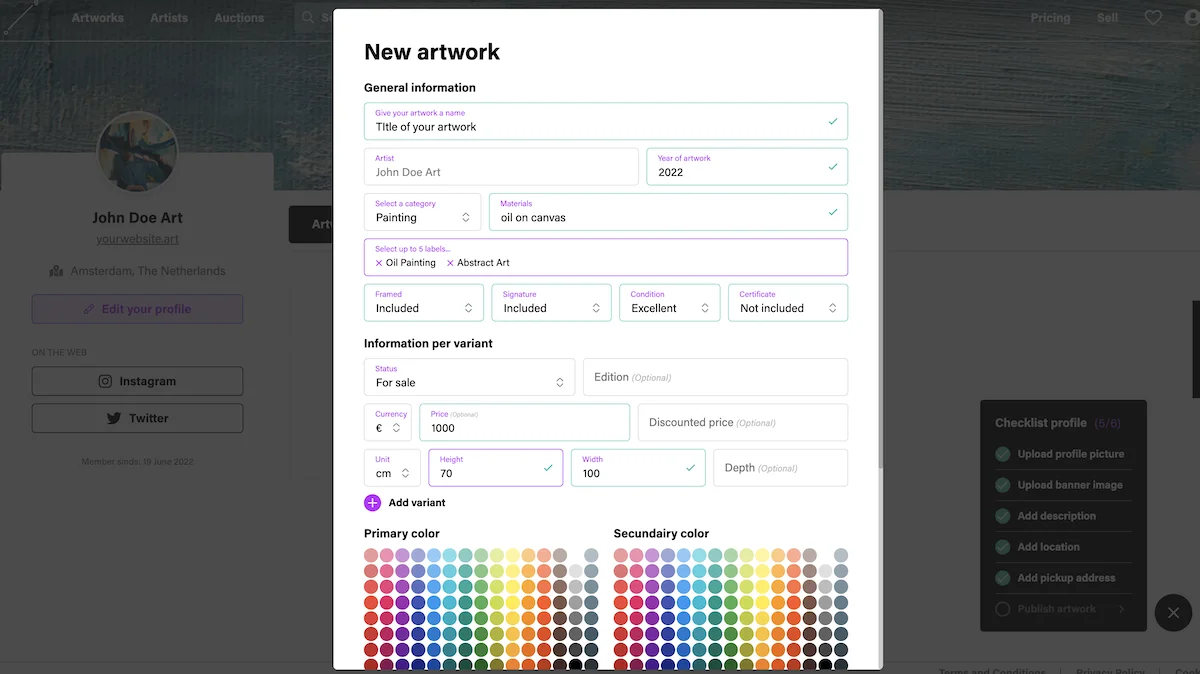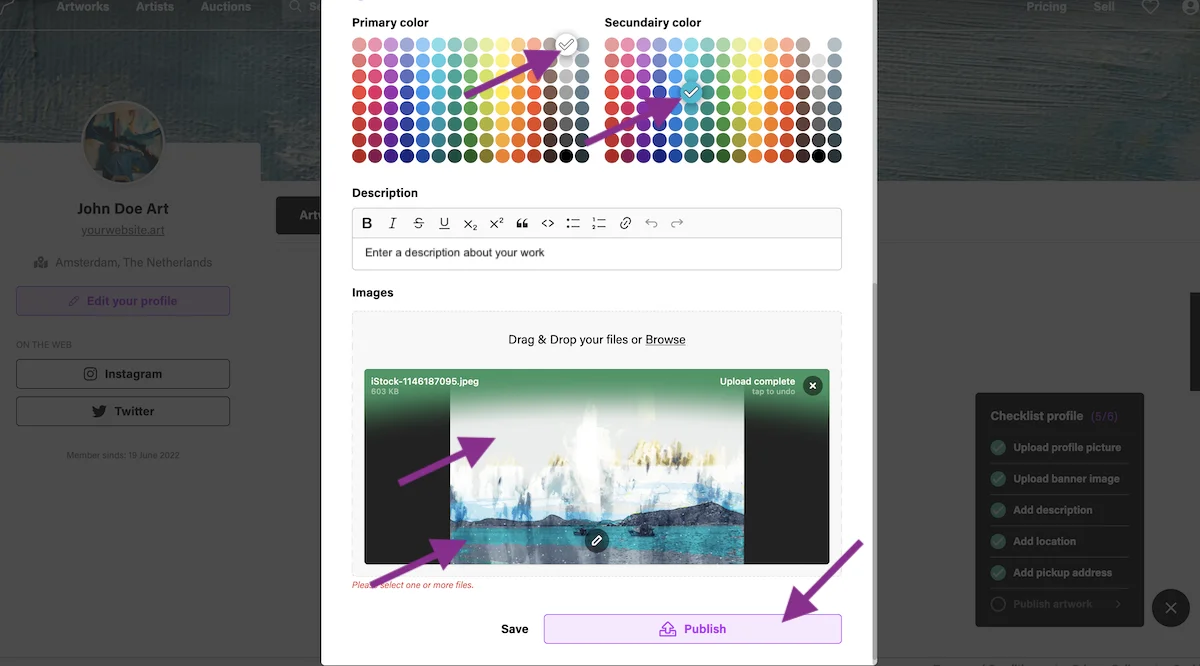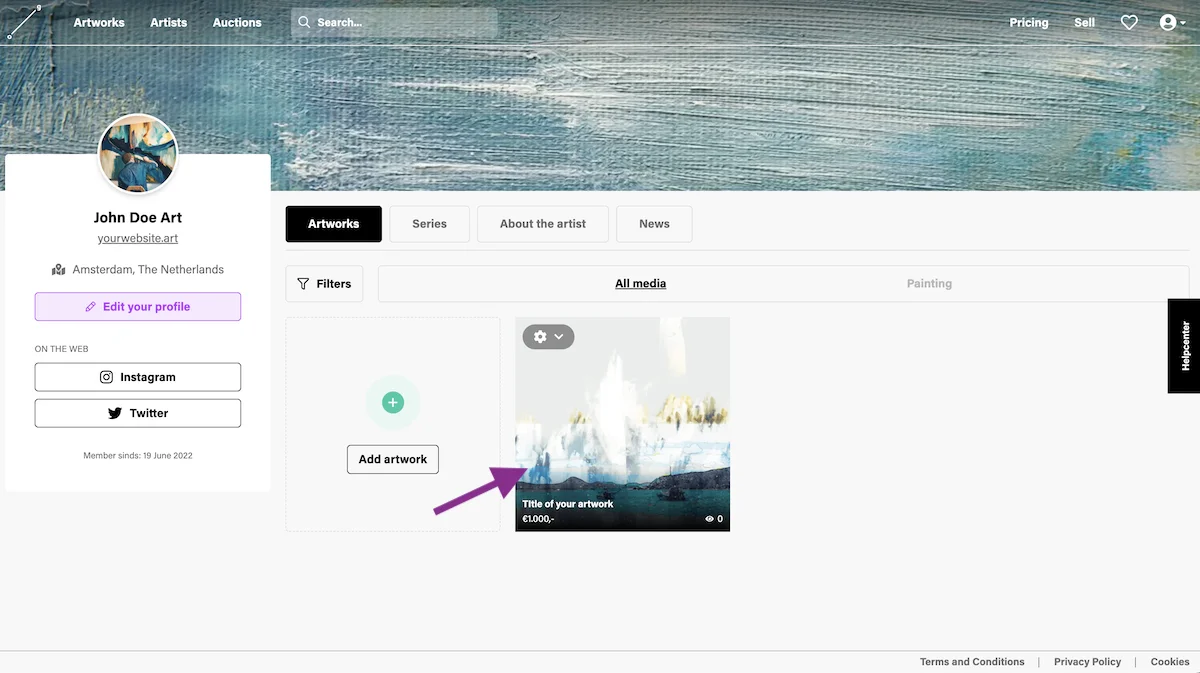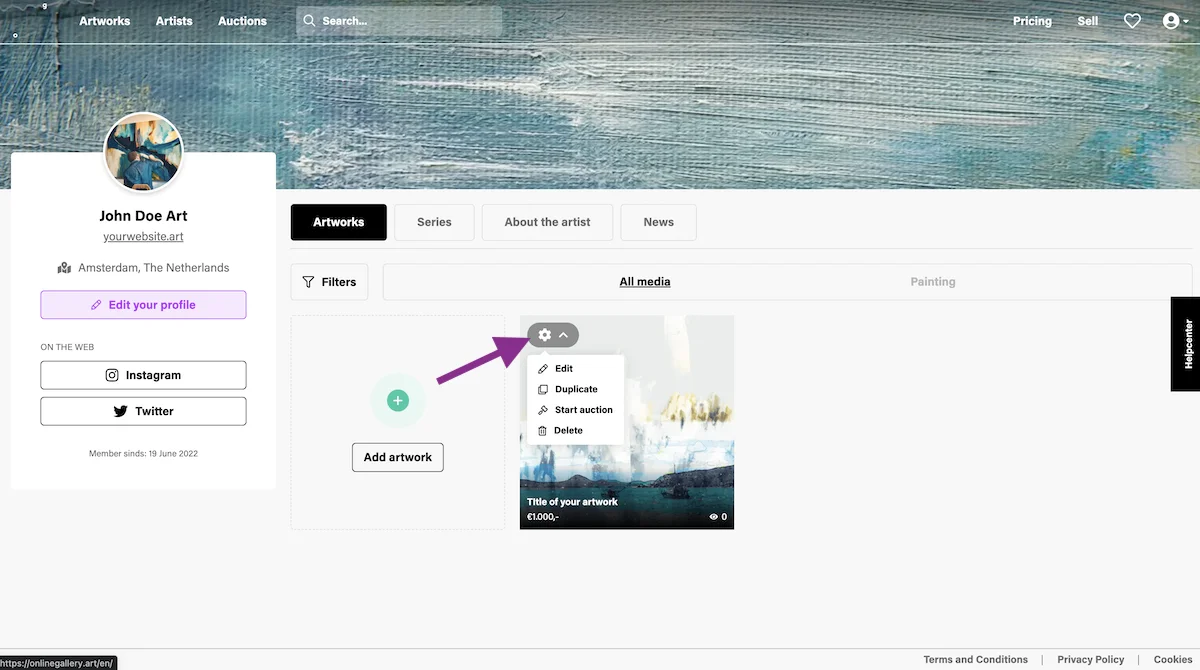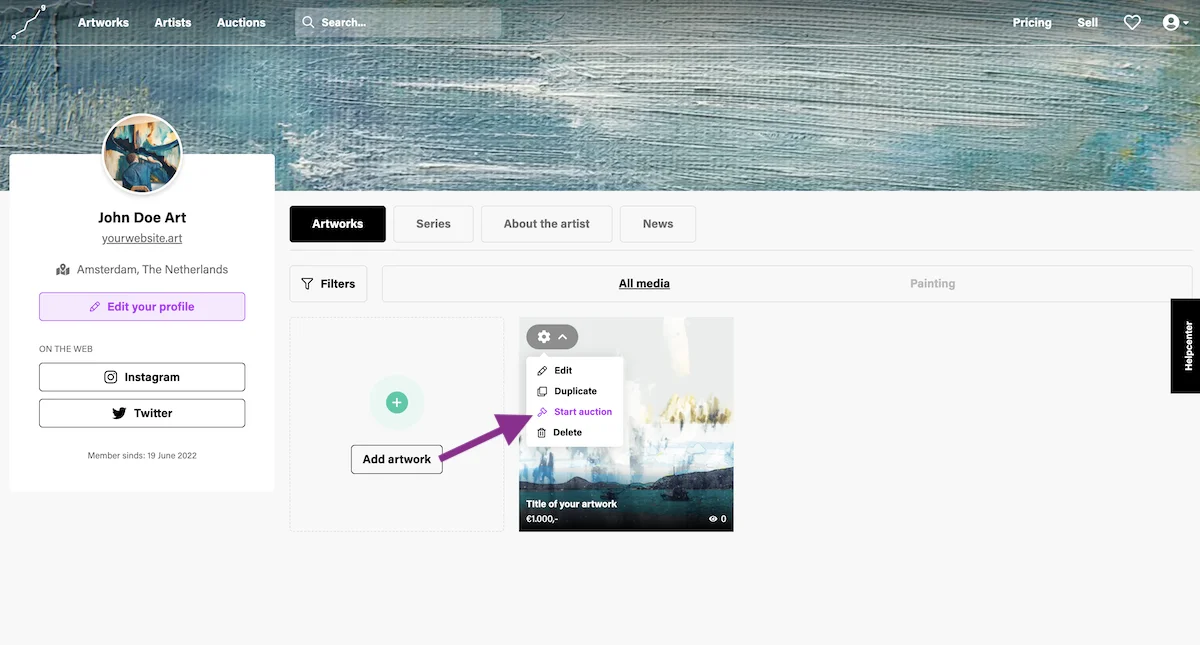 How to create your personal website