A lot of questions?
This is the page for you:
We are happy to help you
Do you have a question? Then we will be happy to help you with our customer service.

Frequently asked questions
Here are the answers to frequently asked questions. Do you have another question? Please don't hesitate to contact our help desk!
How to Register and complete your Profile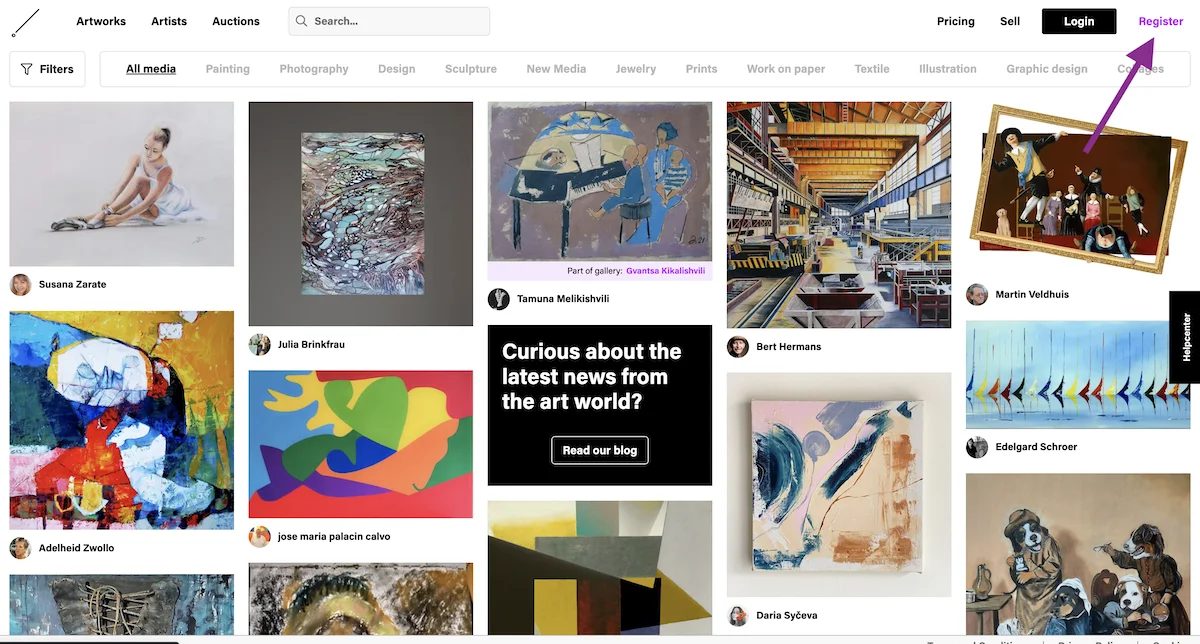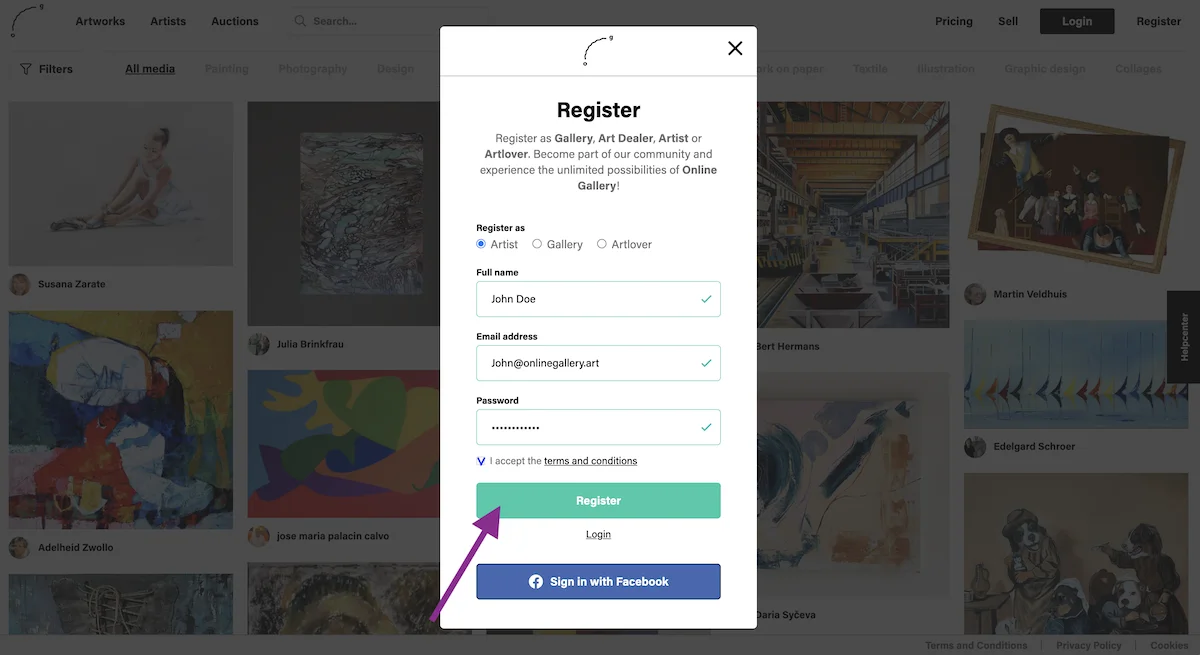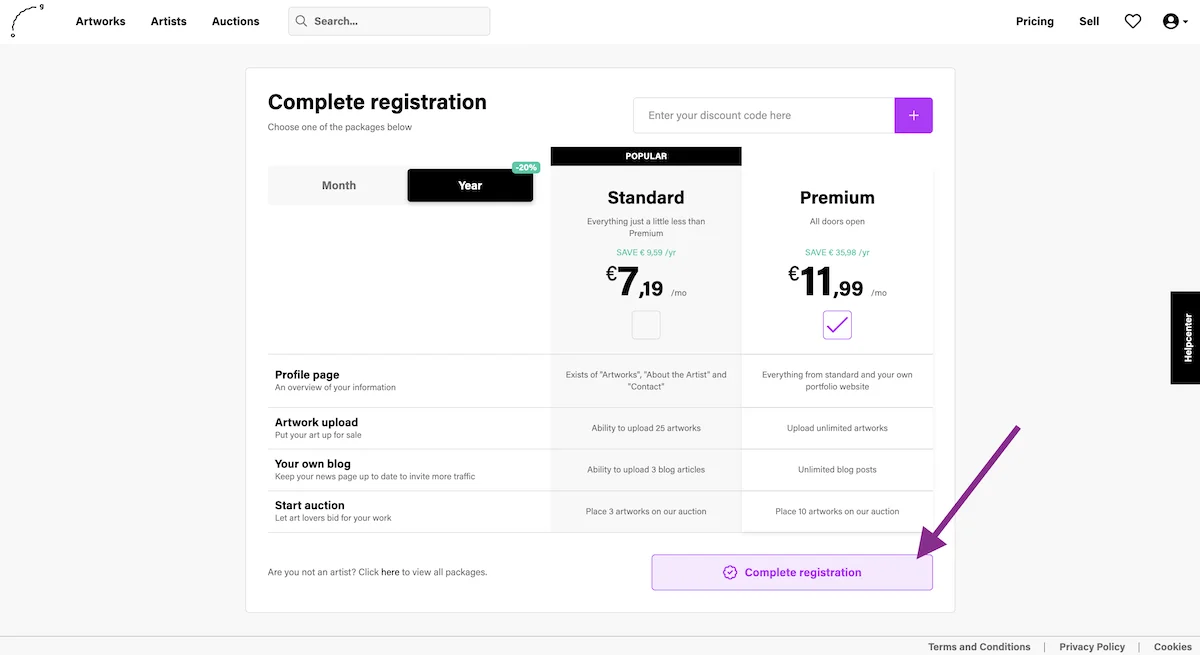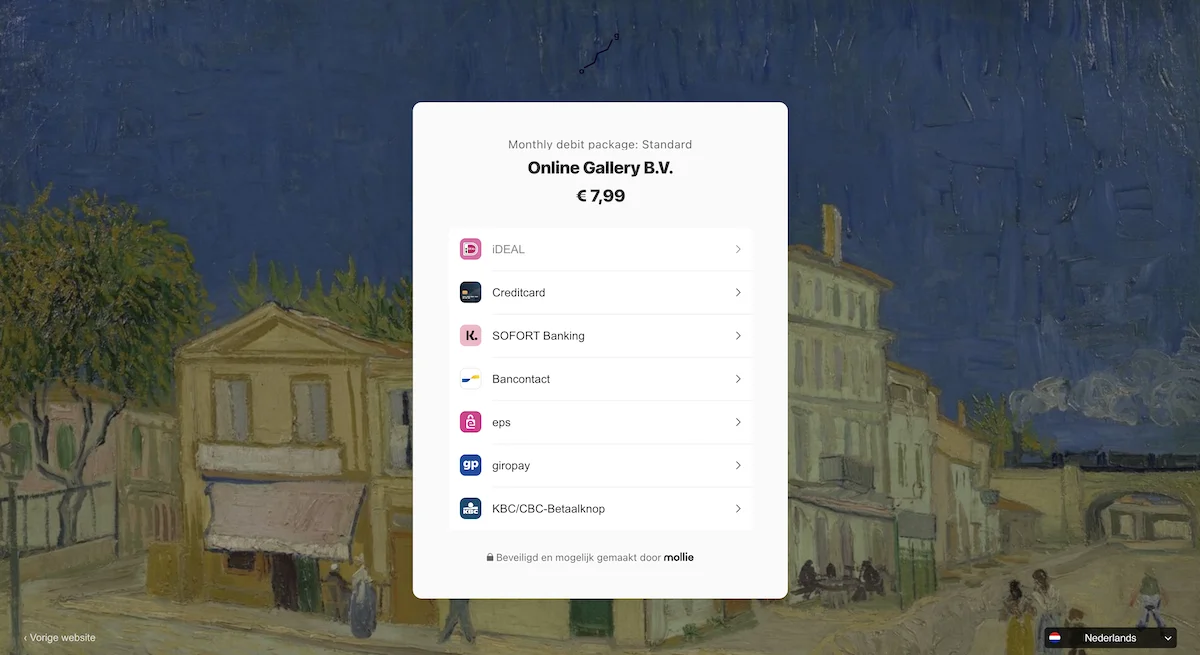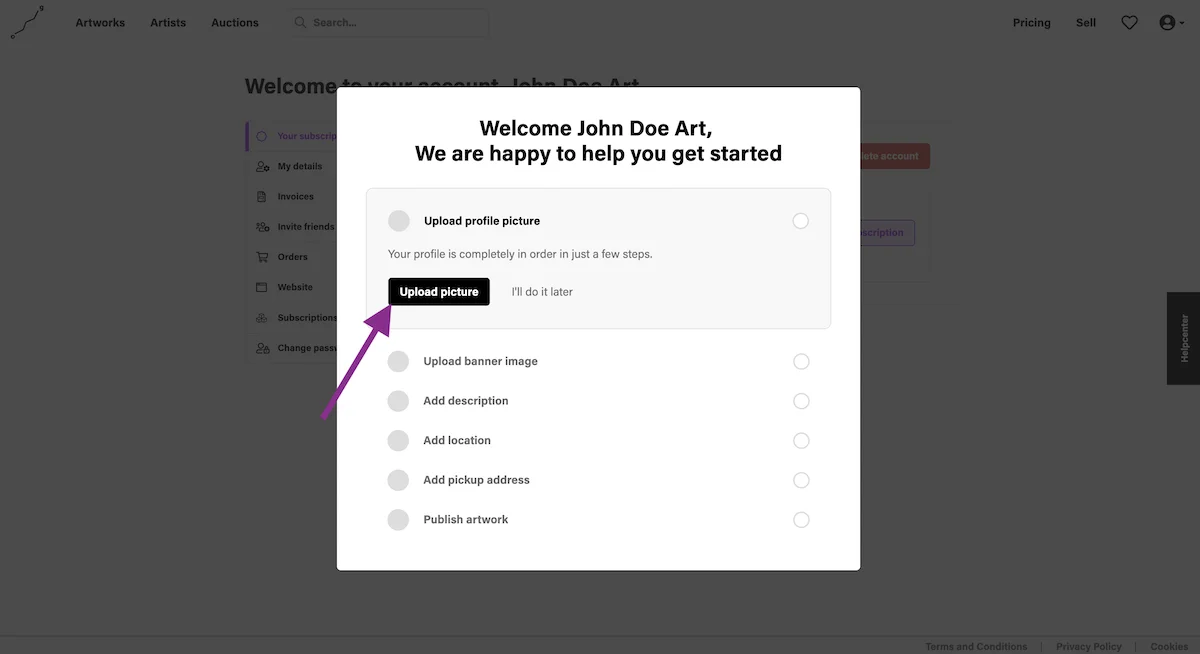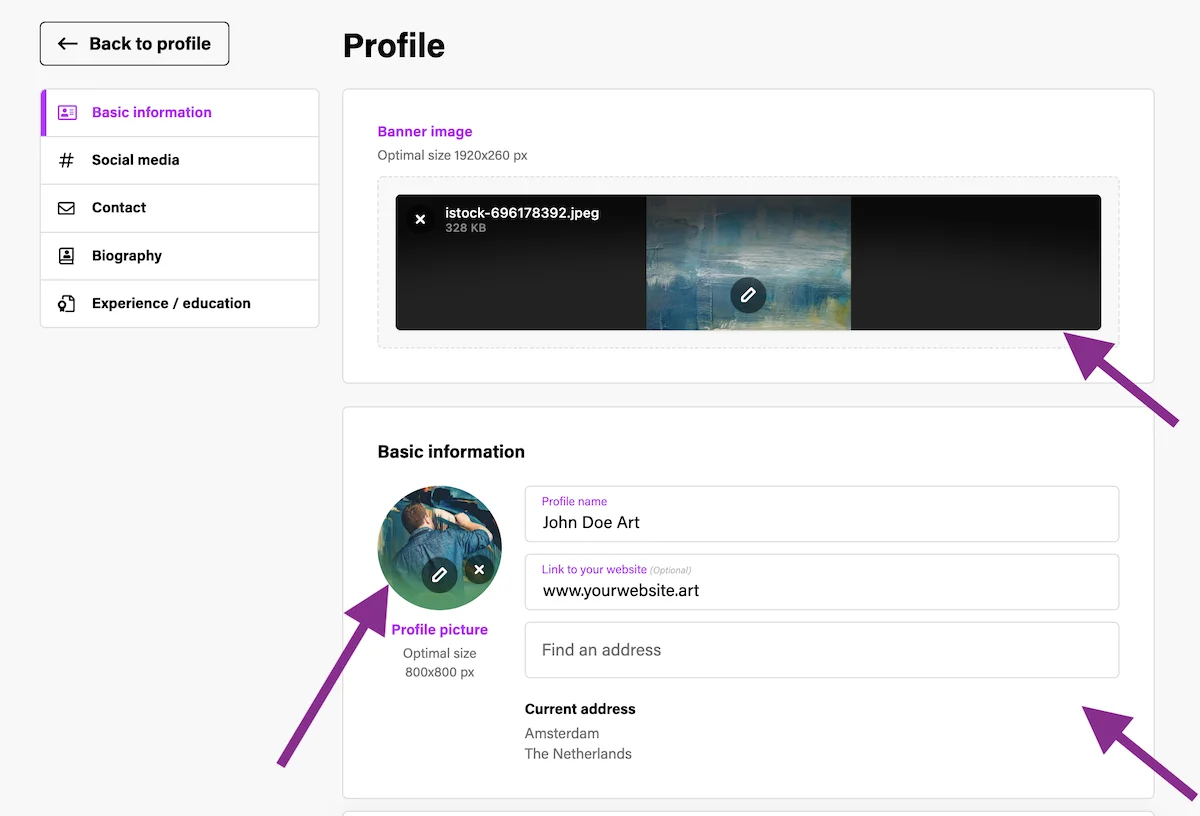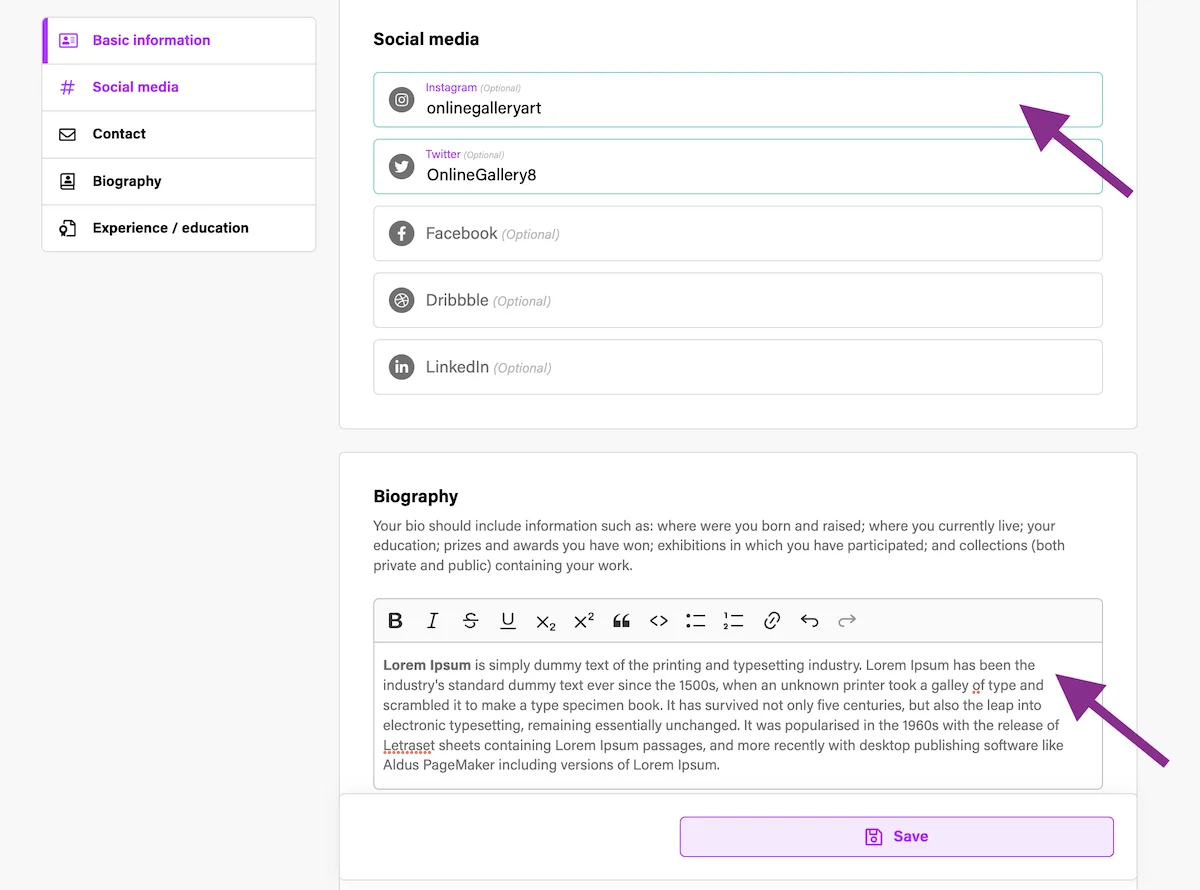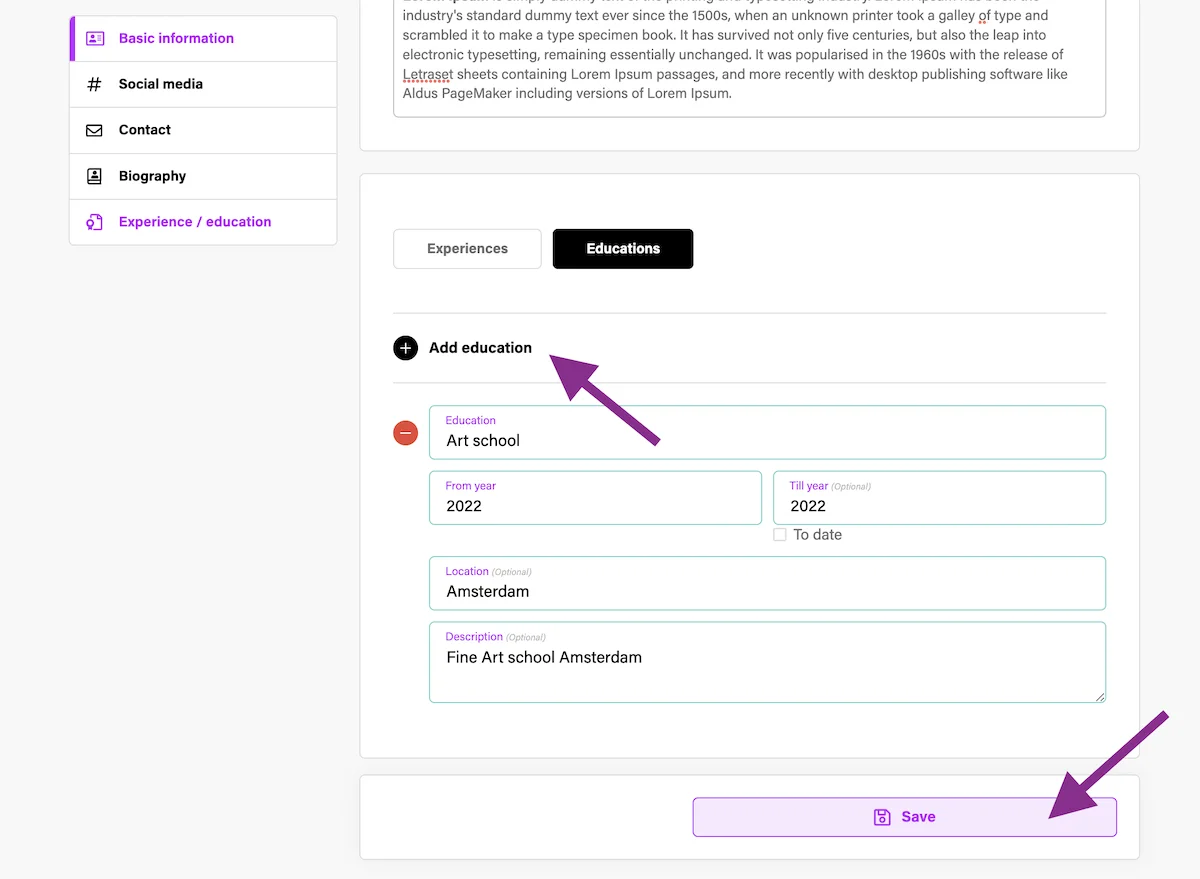 Upload Artworks and Auction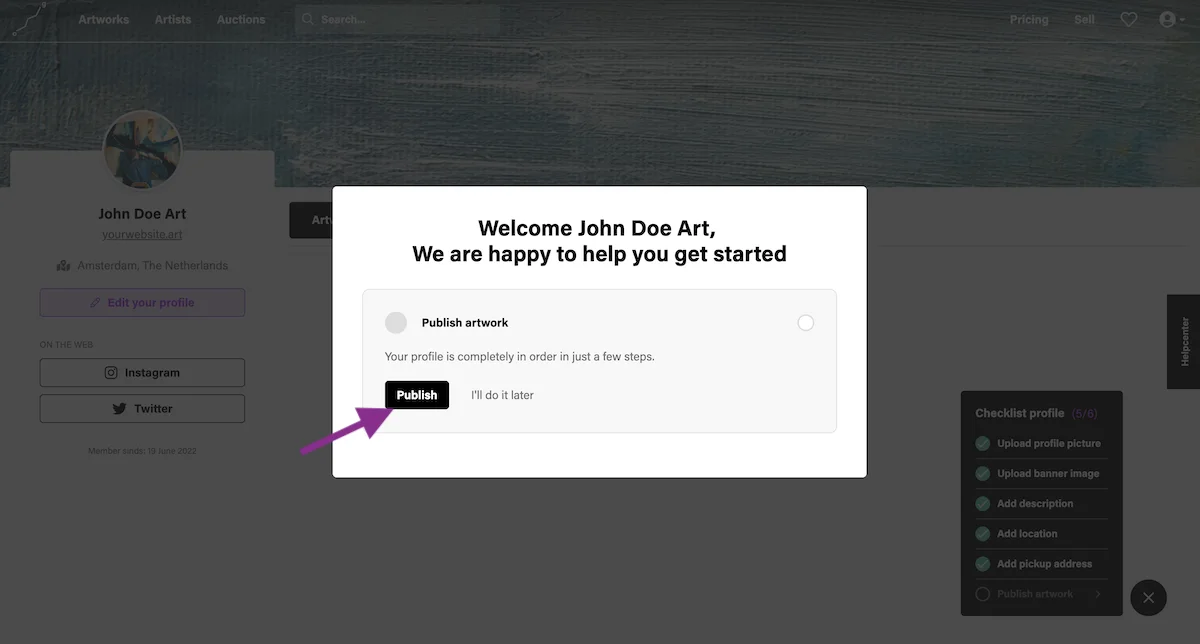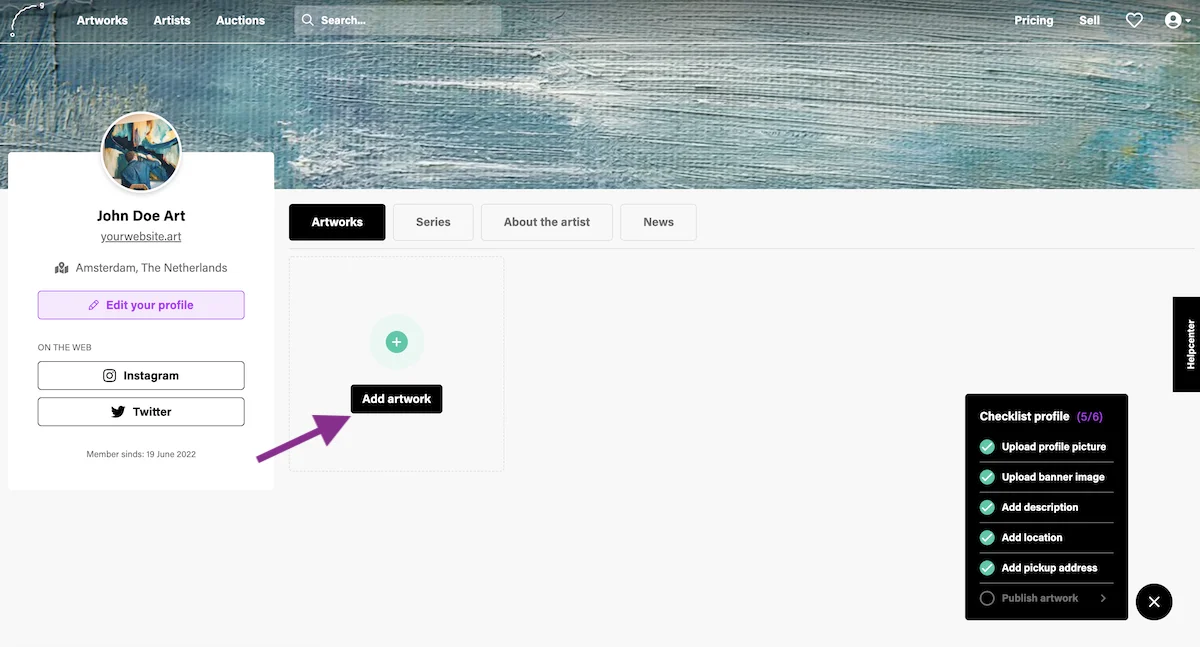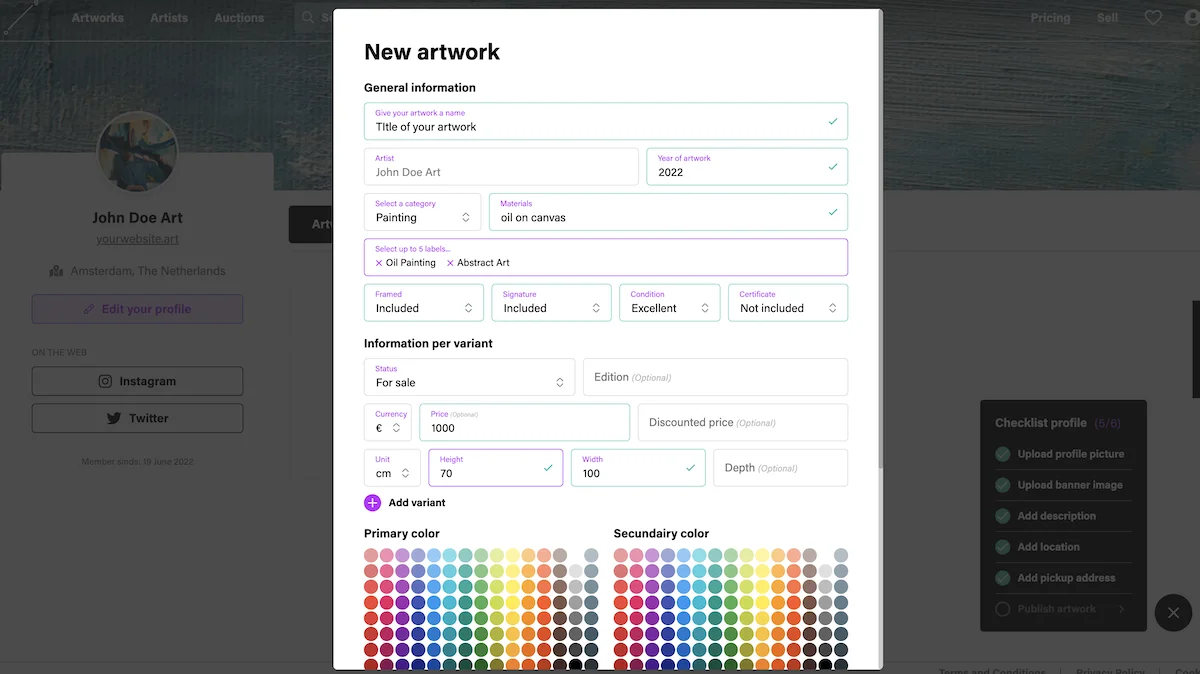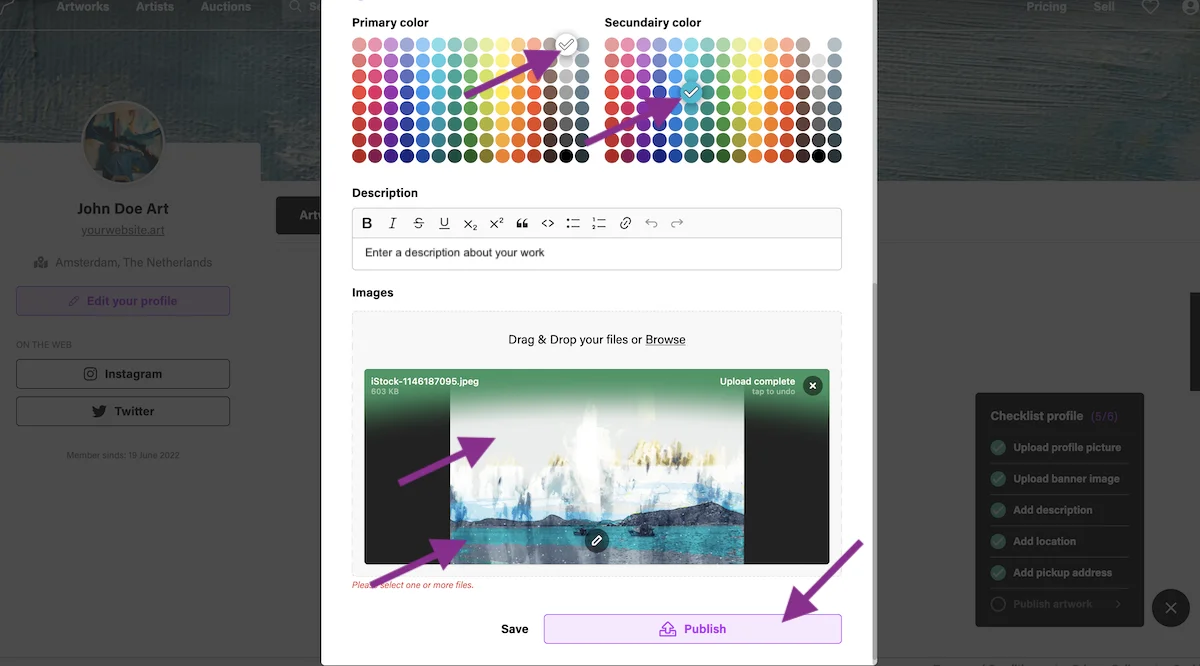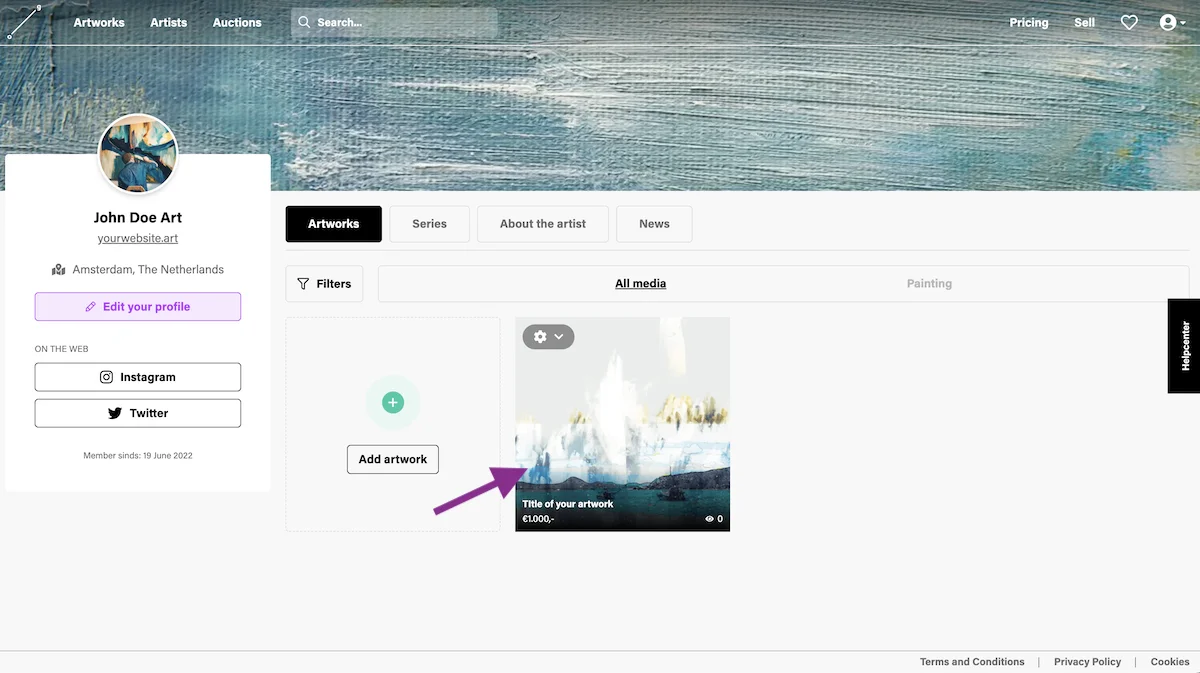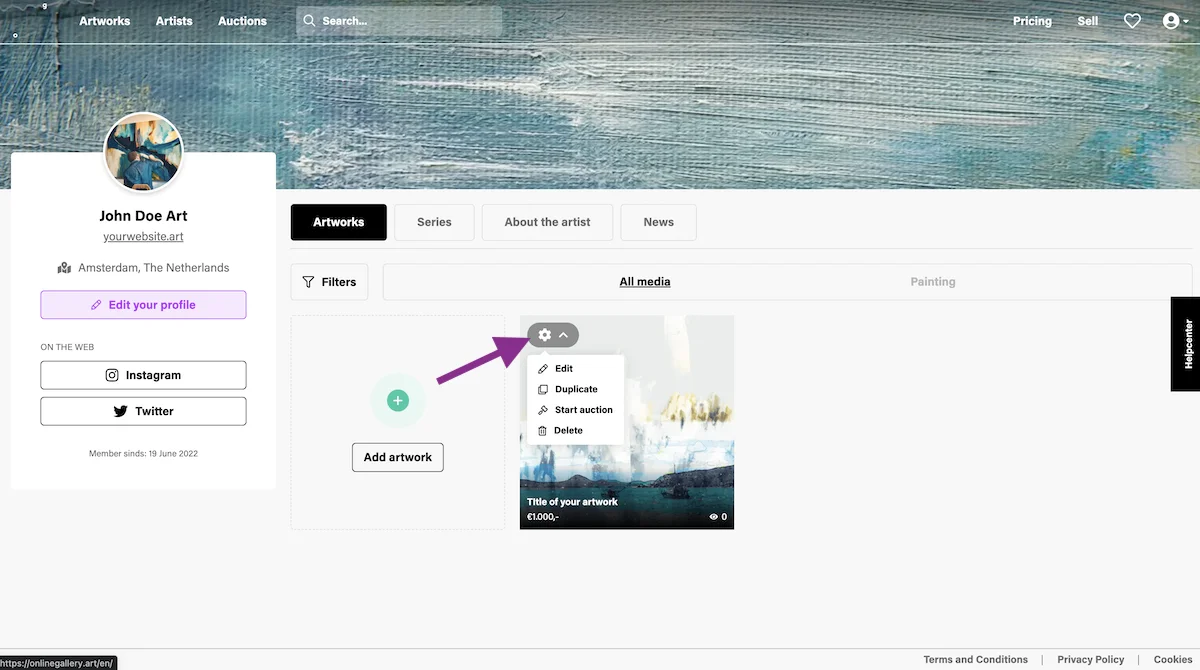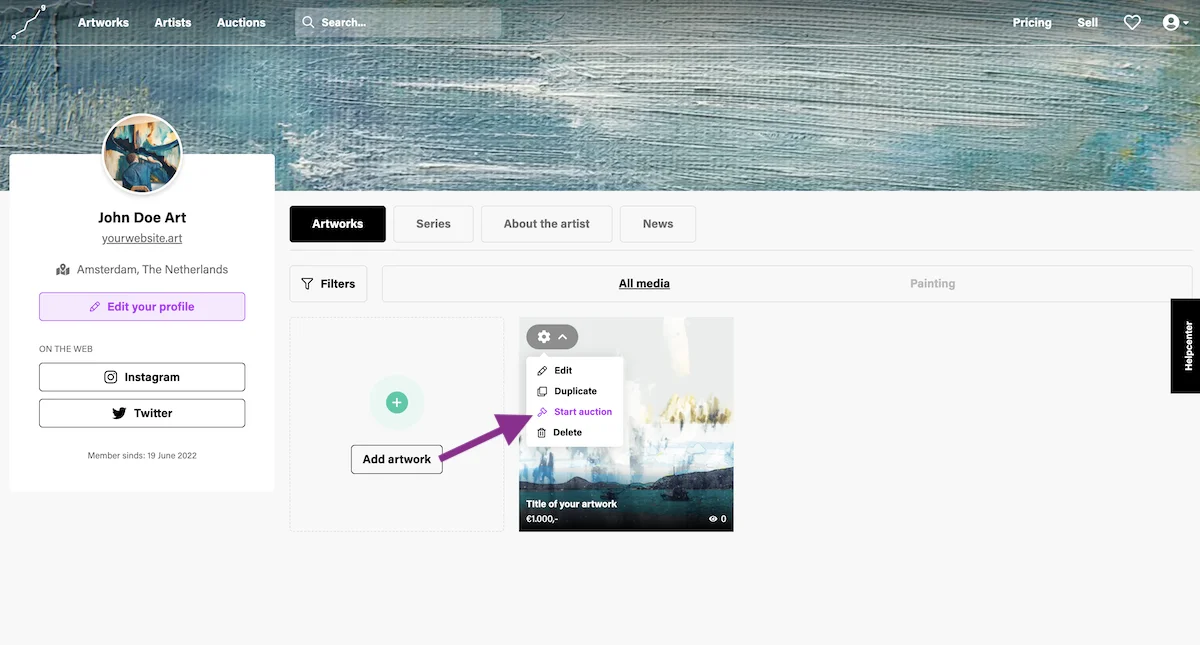 How to create your personal website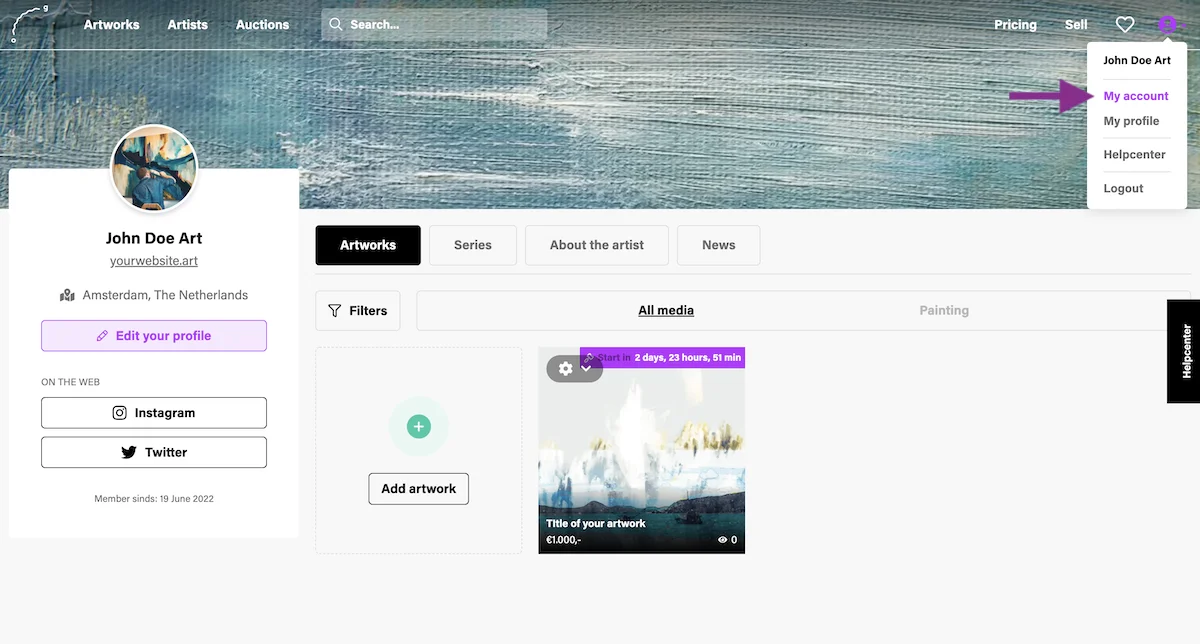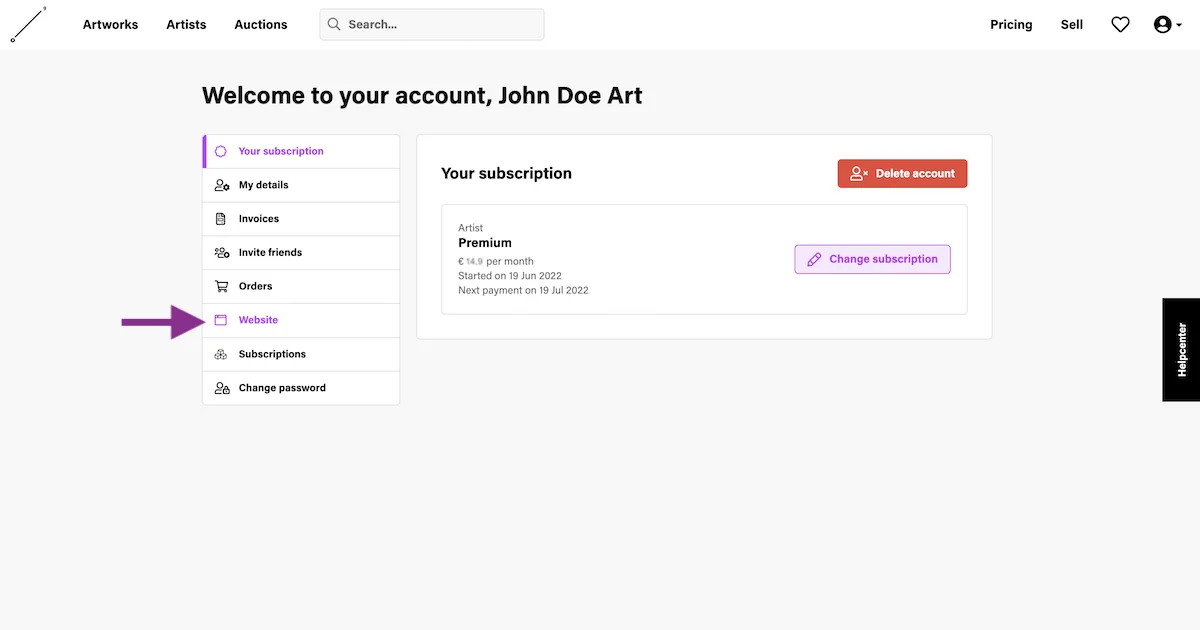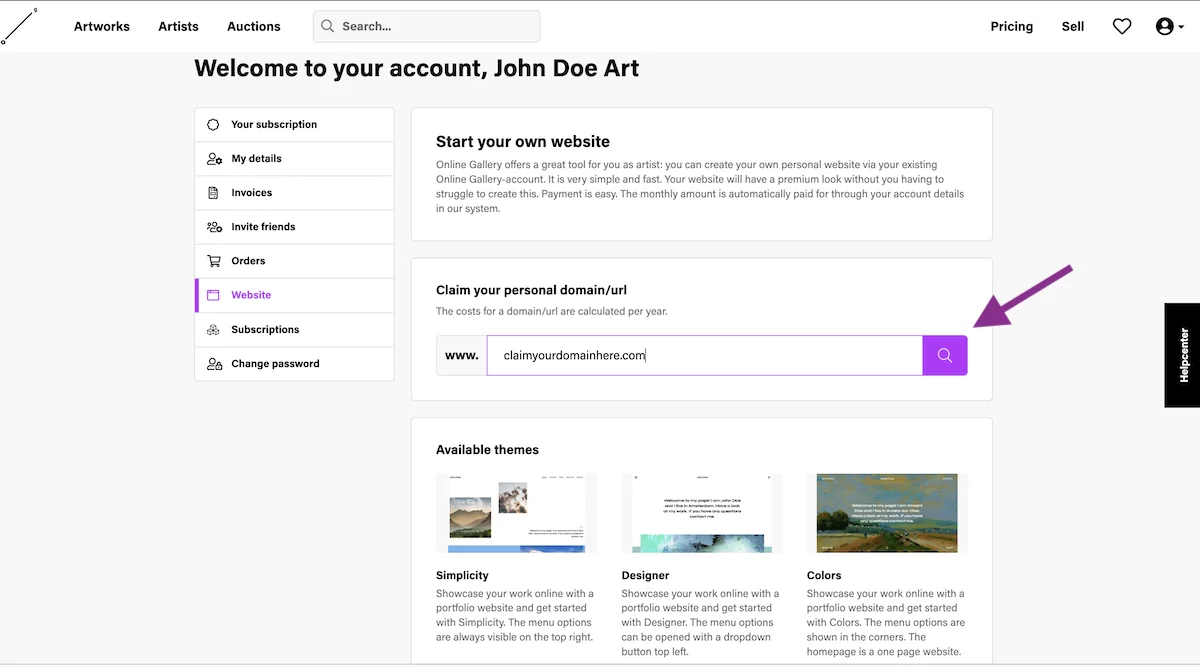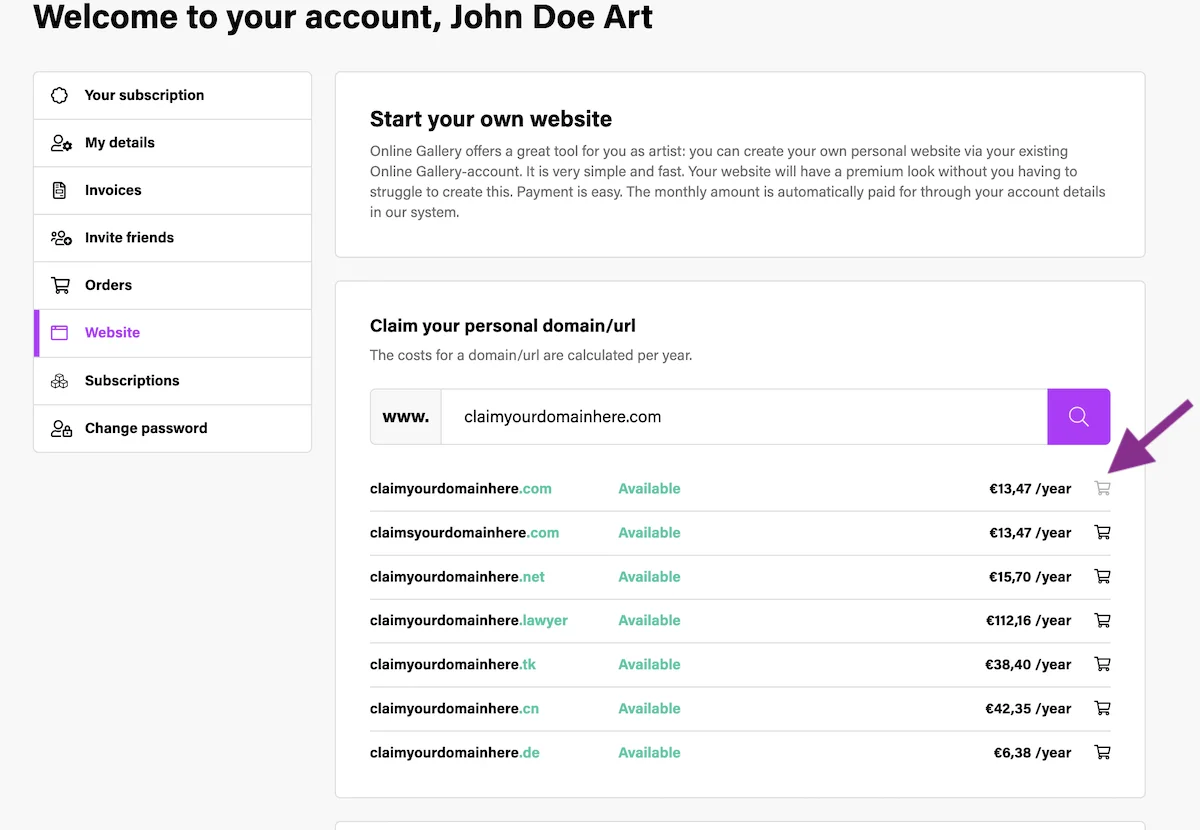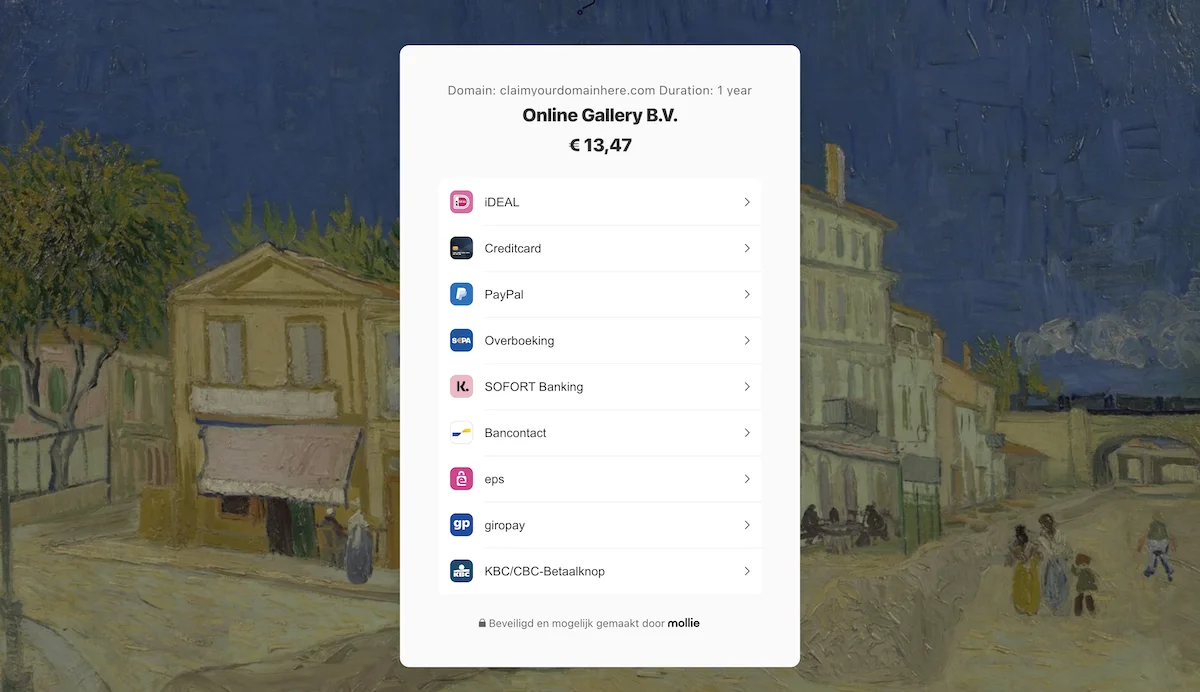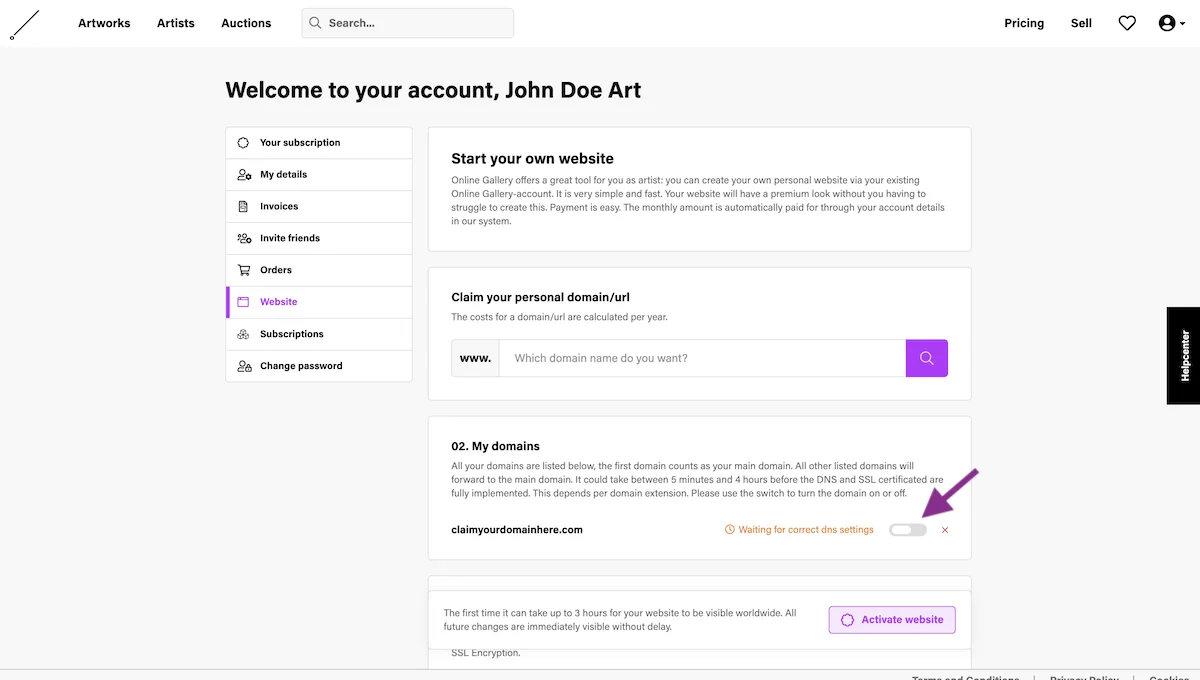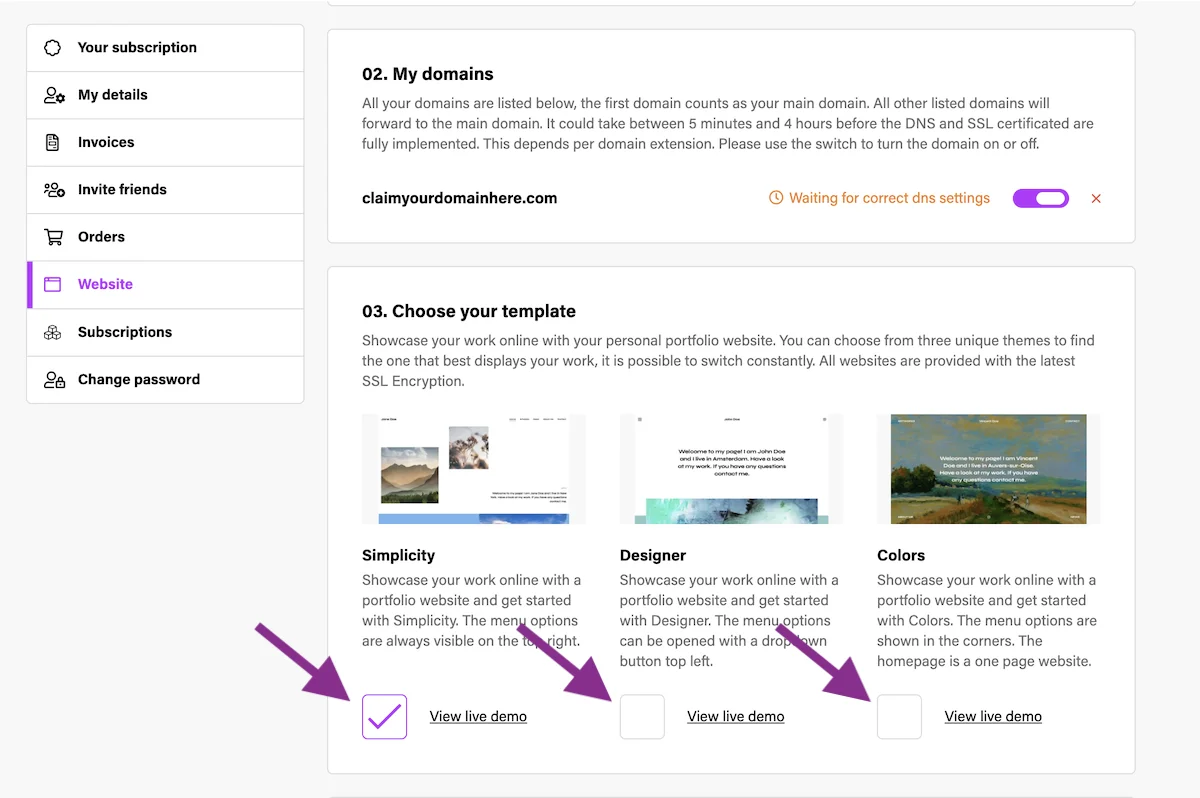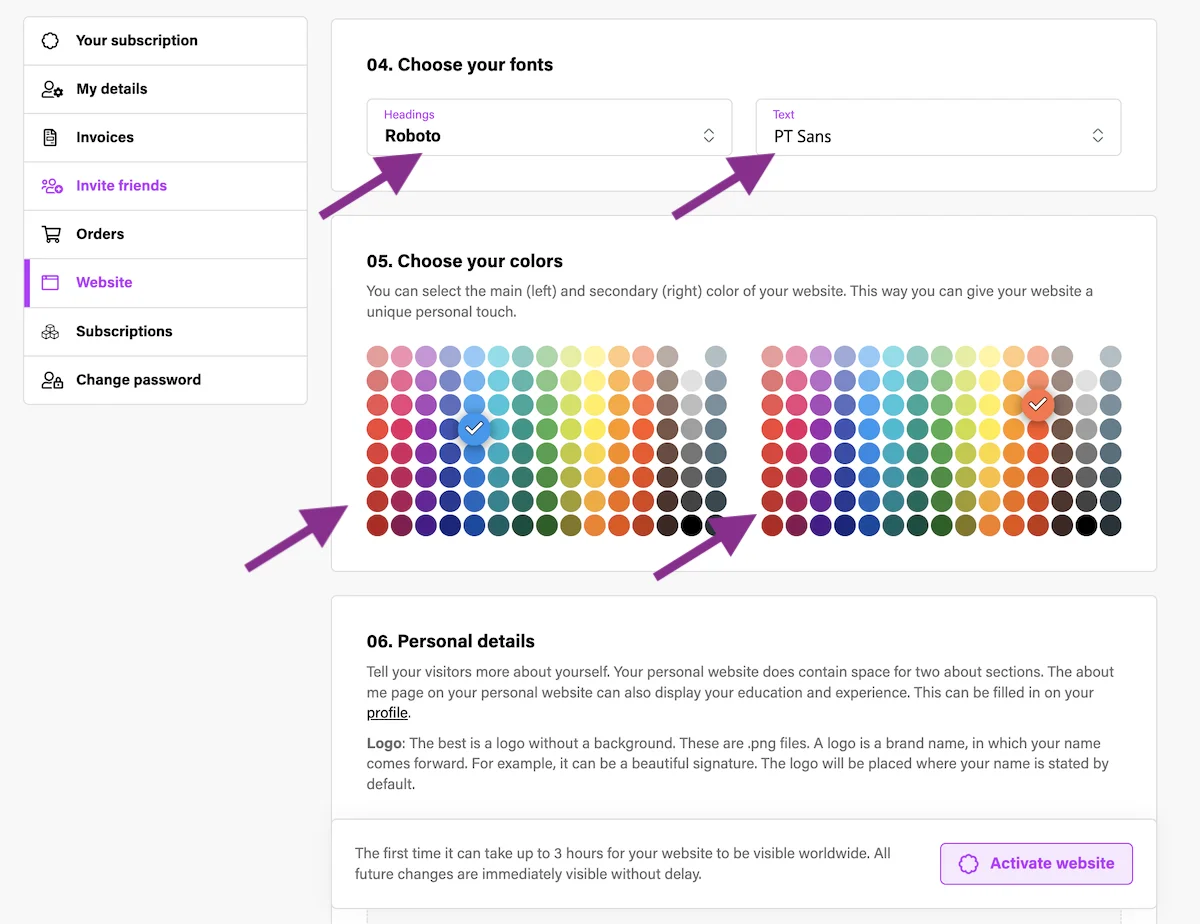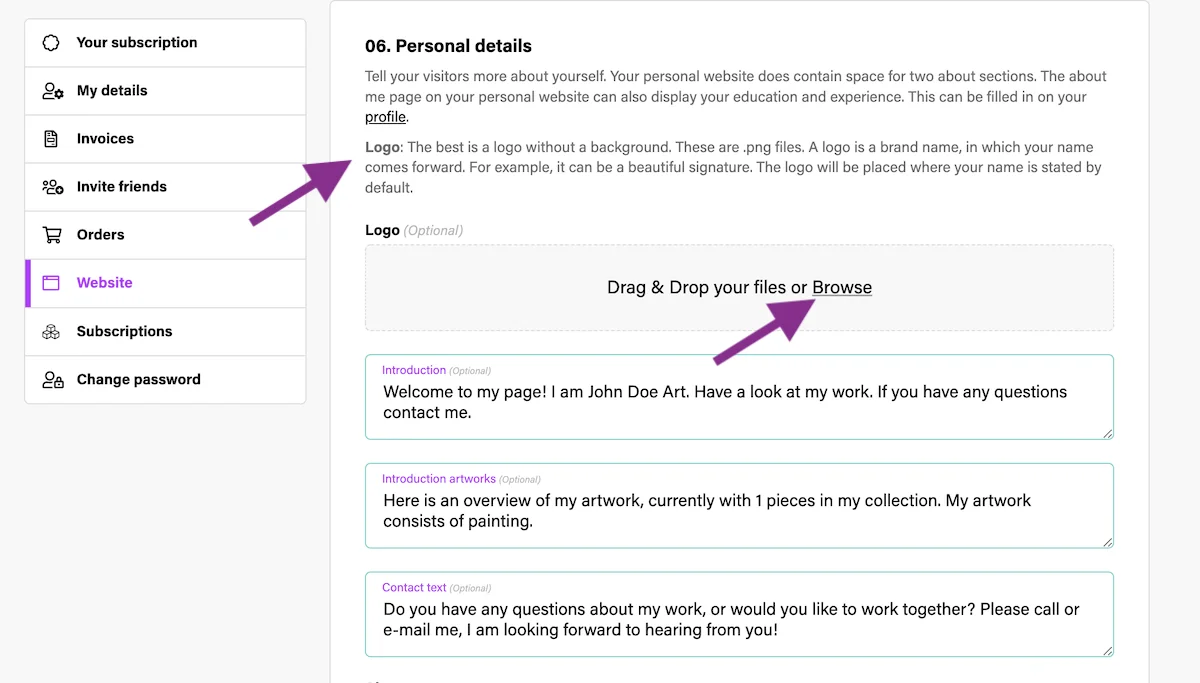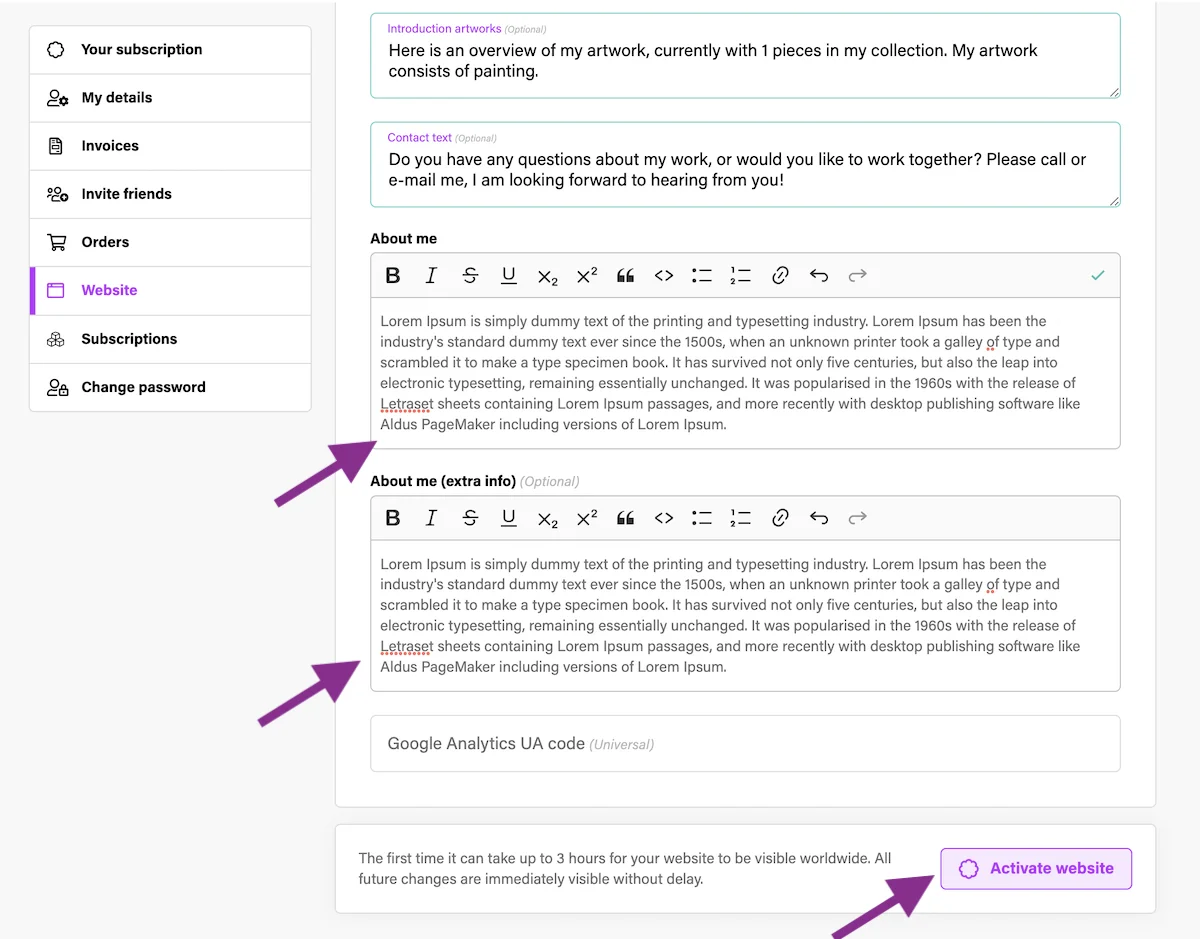 Overview of all pages
nice and clear