Referral program
Refer a (artist) friend to Online Gallery! For every artist joining our platform with your personal referral link you will receive 30% of the monthly subscription payments. You will receive the payments as long as your referrals are active users on Online Gallery.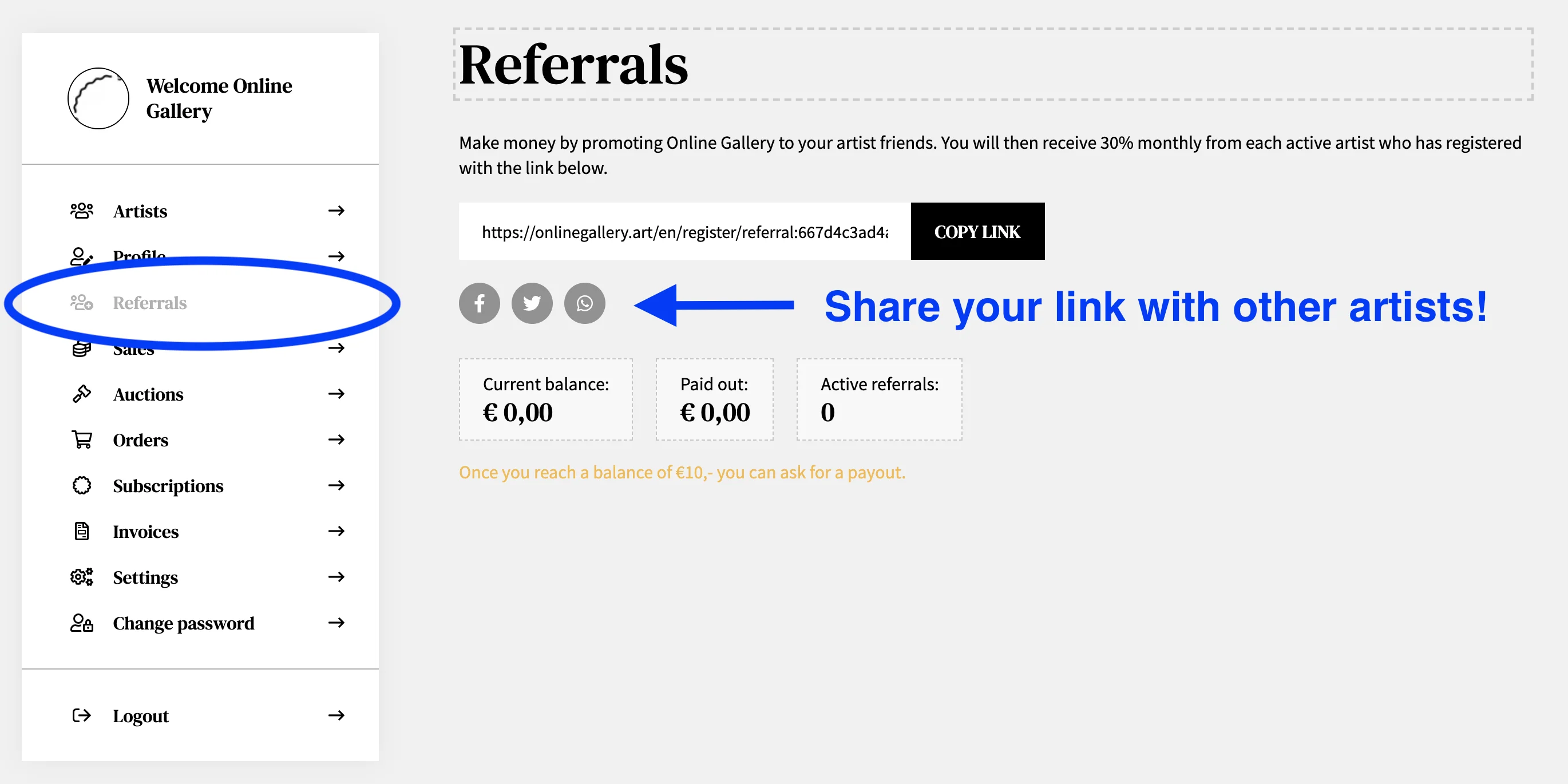 Not an artist but Influencer?
Do you have a blog about art, design, photography, jewelry or lifestyle? Or many followers within this area on social media? Sign up for free as "Art Lover"! Referrals are more effective than you might realize!

Success story!
Art + Marketing has generated over 500 active artists in one year!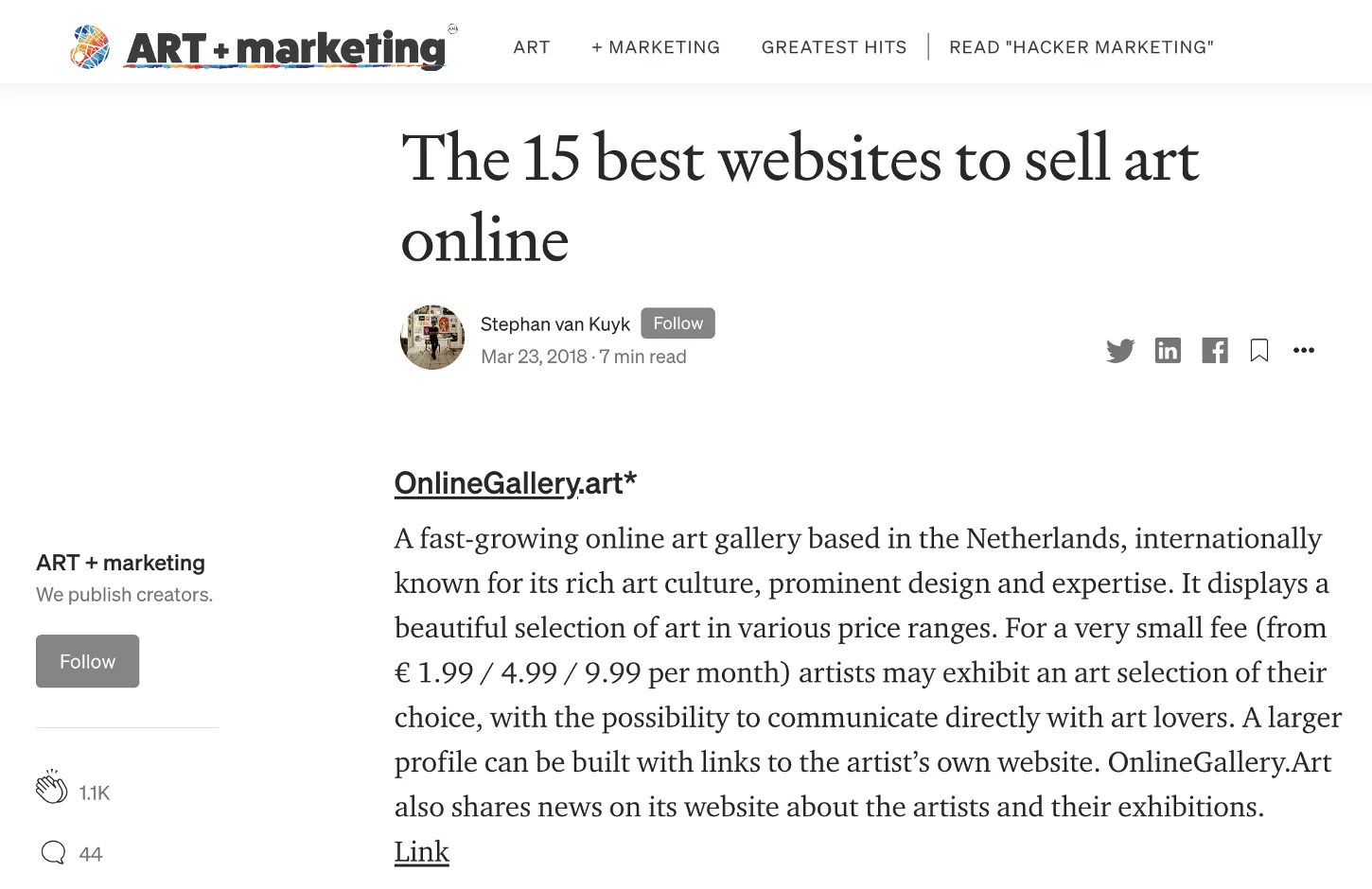 Do you have any questions about our referral program, please check out our FAQ! If you can't find your answer, please sent an email to [email protected].