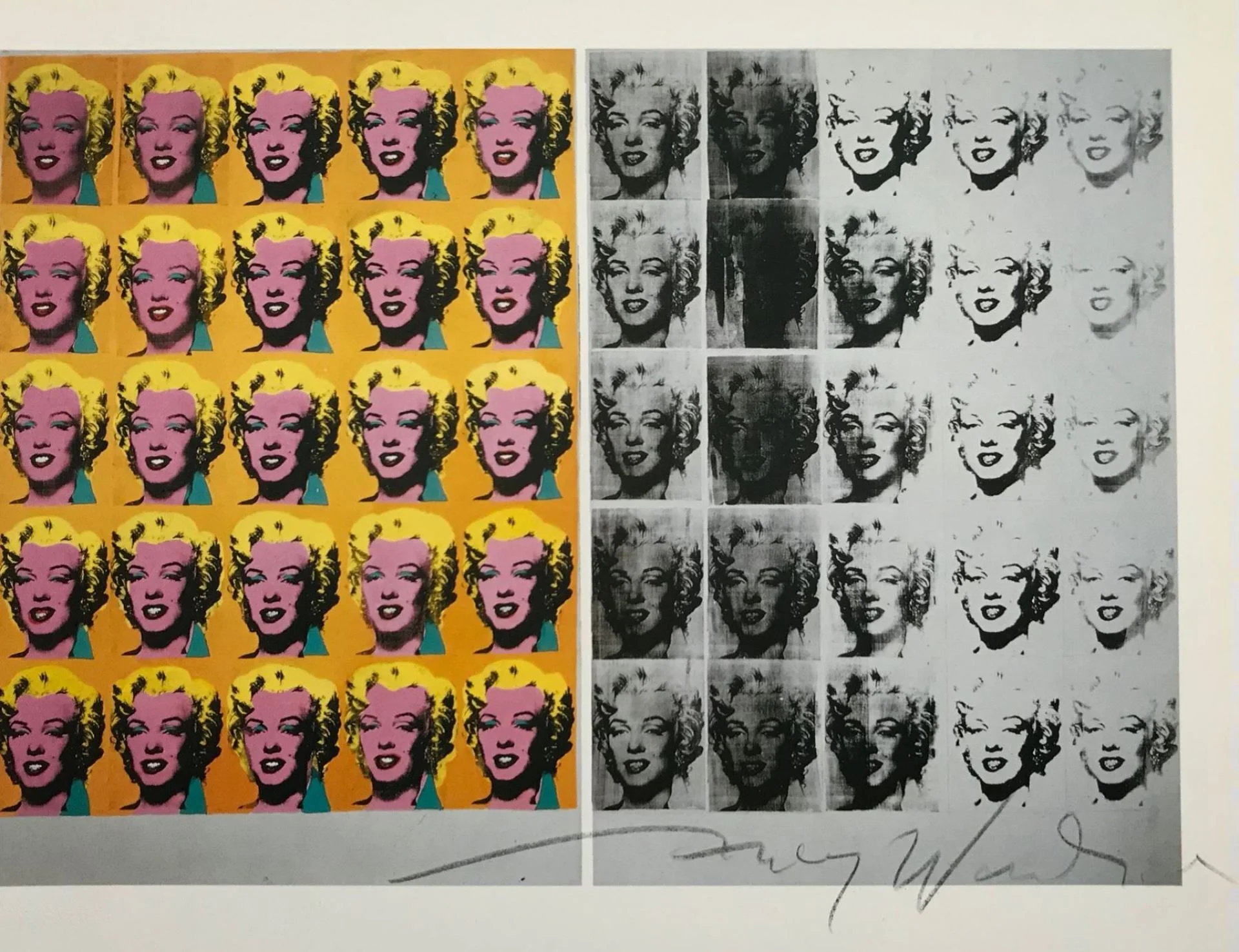 FAQ
Below you'll find answers to the questions we get asked the most about the use of Online Gallery. If this page doesn't help please sent an email to [email protected].
Auction
As a company we want to organise an auction
It is possible to organise an auction via Online Gallery. This can be public or private. We are happy to help with facilitating the technology and auction. As a company you will then receive a personal auction page with all objects listed and during an offline auction/event the live bids can be followed on a large screen.
How do I put artworks up for auction
You must first add an artwork to your account. You will then see the option to start auction next to the artwork.
I can no longer change my auction
Always check whether you are happy with the settings. Once the auction is live, no more changes can be made. In the time that the auction is about to start, but still has not gone live officially, the auction may be adjusted.
I put in the highest bid, but have not won the auction
If the minimum auction price (reserve) is not reached, the sale will not take place. You may always contact the artist to discuss the amount for which the artwork can be sold.
The maximum lead time (bidding time) for an auction is 4 weeks. We recommend that you set the lead time between 2-4 weeks.
What is minimum price and opening price
The opening price is the amount the auction can be opened with. For example 1 euro. An opening bid of 1 euro may encourage people to bid against each other early.
The minimum price is the minimum amount the seller is willing to accept. For example, 200 euro. If the minimum price is not reached, the sale will not take place. In this case we cannot share data of the highest bid. For example: if someone has bid 150 euro we cannot share this information in connection with AVG legislation, because no sale has taken place.
It is possible to set these two amounts at, for example, 200 euro.
Why can I only start the auction on Wednesdays
To create clarity for potential buyers, the auctions always only start on Wednesdays. This also allows us to better communicate the start of auctions via our mailing. New items are added to the auction every Wednesday at 10am. Clear for everyone.
Buying through Online Gallery
Can I buy directly from the artist
Yes, this is possible. You can send the artist a message using the contact form on his/her artist page. The contact form is also accessible when you click on a work of art.
We wish to be a respectable user of the online domain. We also depend on our users to safeguard this. Read our rules of conduct here. If you see something you think does not belong on Online Gallery, please send a message to [email protected]
Report damage or defects to the Artist and Online Gallery within 48 hours. We then have to find out what went wrong, to quickly find a solution together.
I can't get hold of the artist
In this case it is best to contact us. If the artwork has already been paid for, this is no problem. Online Gallery will hold the money until the artwork arrives. Send a message to [email protected].
Under Dutch law we use the 14 day money back guarantee. Please note: as a buyer, you have to pay for the shipping costs to return a work. The work must be returned in exactly the same condition as it was received. If damage has occurred to the artwork after it has been received, the work cannot be returned.
Pay through Online Gallery
You can pay securely online through our payment system. Online Gallery will park the money up to two days after the artwork has been delivered. In the event of a conflict between the Buyer and the Seller, Online Gallery will act as a mediator.
Size, description and image are not clear
It is best to contact the artist if you have any questions. It is the responsibility of the artist to share the correct information and ensure the presentation of his/her work is clear. In case the artist does not respond, please contact us at [email protected]
The artist receives the entire amount
Online Gallery does not charge commission on sales. Therefore, the artist receives 100% of the amount received. It is a difficult existence for many artists and we try to contribute in this way.
Can I sell my work through Online Gallery?
Changing or ending my account
Downgrade and Upgrade Online Gallery
It is always possible to upgrade your account from standard to premium, or the other way round. Your direct debit payment will be automatically adapted.
How to cancel/delete my account
There are two options. One is to cancel the subscription by downgrading to 'Art Lover'.
The Online Gallery subscription can be cancelled per month. This way we will not delete your settings and you can always reactivate the account at a later time. The second solution is to delete your account. This option immediately deletes all data. This cannot be reversed later.
How to videos
4 Steps to Photographing Your Art Like a Professional
1. Hang your artwork on the wall
We regularly see artwork photographed leaned up against a wall and shot from a downward angle. Find a neutral colored wall (white, black, gray) and hang your work at a height where the middle of your piece will be parallel to where your camera will be—either on a tripod or resting sturdily on a table or other surface.
2. Light your work properly
If you are shooting your work indoors, do so in a room with plenty of windows and natural light. Some artists also enjoy photographing their work outdoors when it is cloudy or overcast, as indirect sunlight provides the best lighting. Natural light can be a beautiful way to photograph your work as long as it is indirect.
If the weather isn't cooperating, or if you are up against a late-night deadline, you will need to set up a lighting kit. The good news is, you don't have to spend a ton for a professional setting if you aren't ready to invest in one.
All you will need is two lights at a minimum for 2-dimensional work. We have used lighting stands that you often see in dorm rooms (the ones with three adjustable bulbs) or clamp lights. Place the lights halfway between the camera and the canvas at a 45-degree angle pointing toward the wall (this will help eliminate shadows and "hot spots" on the painting). If you have umbrellas for your lights, attach them now.
LIGHT HACK: If you don't have professional grade lighting kit, you can easily hack diffusing the light with a white sheet or white plastic between the lights and your work. This helps to evenly distribute the light. Alternatively, a few sheets of white foam core can be set up to simulate a "raking light" effect where the lights are pointed at the foam core and the whiteboard reflects the light back at the piece.
3. Adjust your camera and settings
Once your artwork is secured to the wall, double check that the camera is set to the lens lines up with the middle of the painting. You want to position your camera so that the frame is filled with most of the painting, with a bit of background that you can crop out later. It is important for many juries to see the edges of the paintings to get a sense of scale.
The ISO and aperture of your camera are very important to get clear, crisp and bright images of your artwork. ISO references what film speed used to measure. The higher the number, the more sensitive the film was to light and the coarser the image. In this case, since we want very crisp images, we want a low ISO. Studio shots will generally be shot at ISO 100.
The f-stop of the aperture of your camera adjusts how much light is let through the lens by making the opening bigger or smaller. The higher the number, the less light is being passed through. With a DSLR the ideal range for shooting artworks is between f-8 and f-11.
TIP: Set your camera's timer to four or five seconds so that pressing the shutter button doesn't create a shake in your image.
4. Edit your photos to perfection
There are plenty of free or inexpensive photo editing software alternatives out there that will help minimize any inconsistencies. While Photoshop still reigns king, Photoshop Elements or Gimp allow basic functions such as color correction, cropping, and other minor adjustments. Lightroom also offers a subscription-based editing program that professional photographers swear by.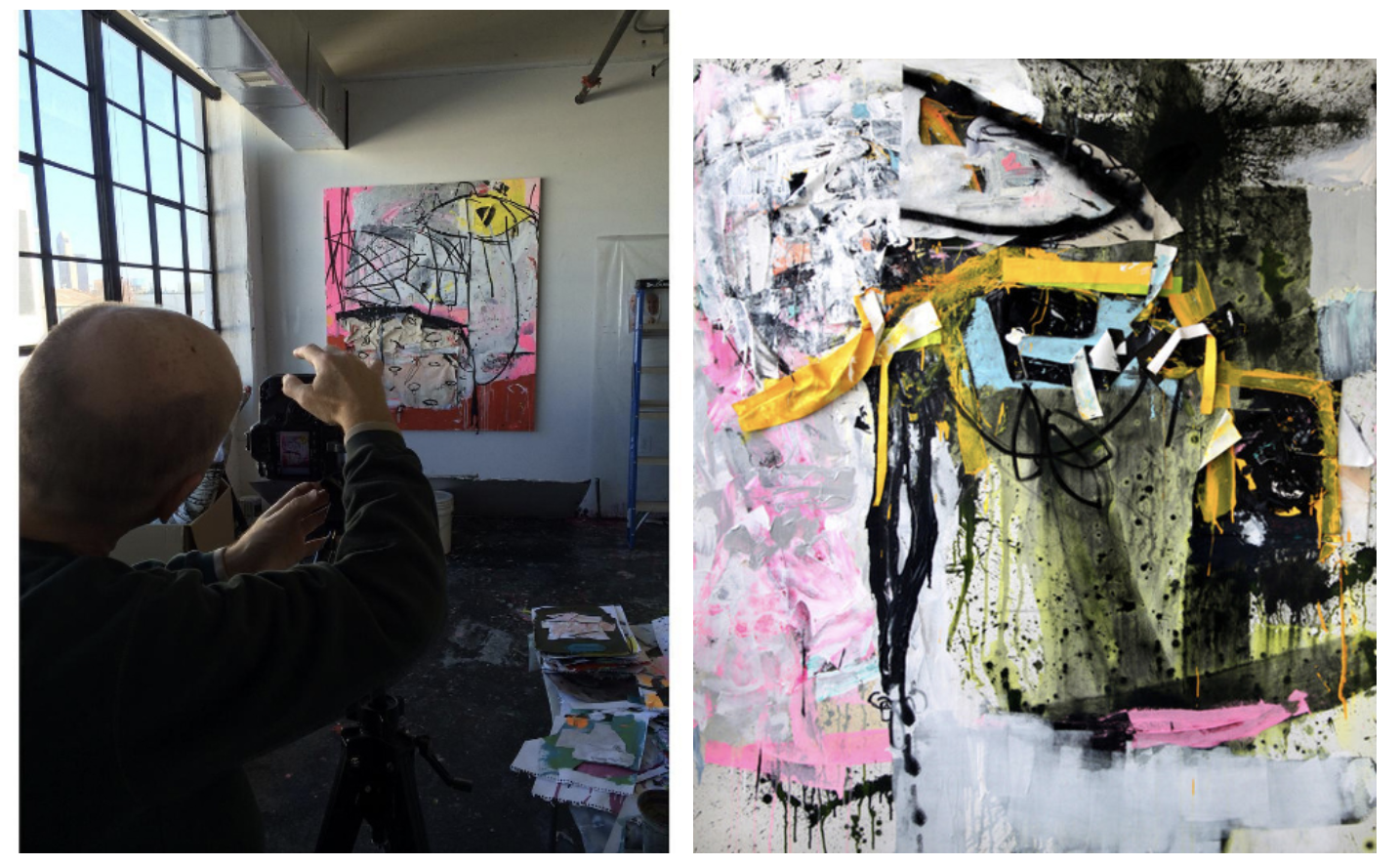 Howard Sherman shows how he documents his work on his Instagram account. On the right "Edgy Community of Unconventional Types."
How to create your personal website
How to Register and complete your Profile
Upload Artworks and Auction
My account/profile
How can I cancel/delete my account
There are two options. One is to cancel the subscription by downgrading to 'Art Lover'. In this way we will not delete your settings and you can always reactivate the account at a later time. The Online Gallery subscription may be cancelled per month. The second solution is to delete your account. This option immediately deletes all data. This cannot be reversed later.

Images cannot be larger than 4.000x4.000 pixels. Larger images cannot be uploaded. It is important to wait for the upload to be 100% finished before uploading another image or publishing/saving the work.
I don't remember my password
It is easy to set a new password by clicking on "Forgot password" at the login page. You will then receive an e-mail with a link to set a new password.
My account doesn't seem to work properly
In most cases this is due to an older version of windows/mac or internet browser. Make sure your computer and internet browser are up to date. For example, try downloading the latest version of Google Chrome first. If the problem persists, you can send a message to [email protected]
The system says my email is already taken
You have probably registered before. Go to the login page and try to log in with your password. If you do not remember the password, click on 'Forgot password'. You will then receive an e-mail with a link to set a new password.
Where can I find my invoices
This type of information can be found in your account overview. Click on the icon at the top right and go to "My account".
Selling through Online Gallery
BE CAUTIOUS: Messages from scammers
We do everything we can to detect and block potential scammers early. If an email seems too good to be true, it most likely is. Be cautious. Make sure the order has been paid for first. Do not pay for shipping. Do not accept a deposit if you don't know the person well. Google his/her name and address. Report the person to the appropriate agencies in your country for online fraud. If in doubt, forward the email to [email protected]
Can buyers buy directly from me
Buyers can contact the artist directly and agree on a sale between each other. We don't have to be part of the transaction.
Can I join Online Gallery
We are an open platform for any artist, gallery or art dealer. We believe the beauty of art is subjective. That is why we don't exclude anyone. Every artist can use Online Gallery to create a beautiful and professional portfolio page and/or personal website.
We wish to be a respectable user of the online domain. We also depend on our users to safeguard this. Read our rules of conduct here. If you see something you think does not belong on Online Gallery, please send a message to [email protected]
We do not buy artworks/collections ourselves. You can create an account to put the work online. With work by one artist, an artist account is sufficient. With multiple artists you can opt for a Gallery account. View here for more information and prices.
I can't get reach the buyer
Please try to contact the buyer via the email/phone number. If the buyer does not respond after several messages and within a few days, please contact us ([email protected]). We will try for you. We are happy to help to solve the problem as soon as possible.
I don't see myself online
The website is built in such a way that if your profile is not completely filled in, viewers/buyers can't see it. By doing this, we try to encourage artists to design their profile in the nicest way. Presentation is very important in the art world and we work hard to keep the website looking great.
I would like to know the value of an art work
We do not offer art valuations. It is best to contact an appraisal specialist or the gallery selling work of the artist concerned.
No commission - but we do charge for transaction costs
We do not charge commission. But we do charge for the transaction costs of our payment service Mollie (Mollie Rates overview: Only pay per transaction). We always mention possible costs transparently. You -the artist- will in any case receive the full amount we have received for your sold art work!
What does Online Gallery cost
We work with subscriptions allowing you to use our art platform. We do not charge commission on sales - you, the artist, will receive 100% of the proceeds. Our aim is to help you as an artist to present your work to best advantage, in an attractive and professional way. View the page with prices here.
When will I receive my money
We transfer the money 14 days after arrival of the artwork. This is in line with Dutch legislation.
Sending and Receiving work
Calculation shipping tool
The shipping costs are automatically calculated for the buyer. The customer may choose between different options, such as delivery time and home delivery or pick up at a collection point.
It is important the artist fills in the correct information. Add weight and size. Dimensions are also important for our "View in Room" AR tool.
Photograph the work and package before shipping
Make sure you document the shipping process with photos, to be able to prove the artwork has been sent correctly without damage. This can prevent problems if damage occurs during the shipment of the work.
The costs are automatically calculated and added to the price of the art work. The shipping costs depend on weight, distance and delivery speed. You may always contact the artist about the purchase of a work, and the possibility to pick up the work yourself.
With a direct online purchase through Online Gallery, the artist will receive confirmation of the sale, the payment received, and a shipping label to prepare for shipment.
When a work of art has been purchased via Online Gallery, you as a buyer will receive an email with confirmation of the purchase and the Track & Trace code. It is also always possible to contact the artist by e-mail for more information.
Tips to sell my work
Ensure your profile looks attractive
Again, presentation is everything. The aim is to convince the visitor you are reliable and good at what you do. This includes a good presentation. Tell the buyer who you are. Tell about your experience and education, and what drives you. Share your news and exhibitions, to give the potential buyer a better idea of you as an artist. Add quality images and an attractive profile picture. Check whether the links to your website/social media work; if they don't, an obstacle like this will make viewers lose interest.
Add an informative and attention-grabbing biography. Having trouble writing this? We can help. Look here for more information about our editorial services.
We offer the possibility to be interviewed by our editor. Tell your story and we'll post it on our news blog.
View "Get Interviewed" for more information about this service.
Give the buyer enough information about yourself and the work
It is important to convince the buyer he/she can have confidence in you. This is helped by offering enough information about yourself and your art work. Explain the meaning of the art work, and how you arrived at the result. If it applies, explain which techniques you used. Help the client understand why your work is special.
Make sure you complete your profile in its entirety. This might take a bit of time, but a perfect profile is known to enhance your chance of success. Do you find it difficult to write a good text? We can help. Look here for more information about our editorial services.
Know yourself and your work. Ask others what they think of the price in relation to the quality. We regularly see beginning artists asking thousands of euros for a piece of work. In most cases this is not realistic. An important question is: do you ask less with more chance of selling, or do you ask more? We have seen artwork online sells best between 500-1.000 Euro, especially when it concerns work of beginning artists. Once you have made a name for yourself, or have an exceptional talent, prices can go up.
Read here about pricing
Share series with your own network
Our aim is to help artists with their online presentation. When you create a series, it is set up in such a way it looks like an online exhibition. This is also fun content to share with your own network. People you know who 'like' your work help other people to see it, and 'like' and share again. We advise to regularly create a new, nice-looking series to share with your followers.
Start up an advertisement
Start up an advertisement via Online Gallery. Our marketing team has developed a perfect method. Select a work or your profile, and decide on a budget and lead time. Before you activate your advert you can see how many viewers are expected to click, and its reach. After your approval the advertisement is launched on our Facebook and Instagram accounts.
Presentation is everything. Check what your viewers will see. Take a good look at the images of your art work. Make sure they are sharp and well cropped. This is especially vital for the first photo and for our "View in Room" function. Another tip: a watermark often distracts and comes across as unprofessional. If you insist on adding a watermark, keep it small and place in a corner. Otherwise, it disrupts and obscures the image. Read here how to take good photos of art work.
View in Room
How does View in Room work
Press the "View in Room" button and scan the QR code with your phone's camera. Next scan the wall the work is to be projected on. After taking these steps, you should see the work appear on the wall. It is also possible to move the artwork with your finger to make it hang in the right place.
Is the size exactly right?
There is a minimal error margin for projecting the work on your wall. It is also important the artist has provided the correct size. The main objective is to get a good idea of what the work will look like on your wall.
Make sure that the first image with the artwork is a good crop of the work. In this way the work can be shown as realistically as possible on the wall. This function will not work when using a detail photo or overview photo of the work.
Website and email
Can I keep my existing URL
If you have already purchased a domain elsewhere, it is possible to link the domain to your personal website via Online Gallery. Add the domain to the website page of your account and confirm (by ticking) this is the domain under your own management. Next you will see the DNS settings you have to adjust at your hosting party. As soon as the settings have been correctly implemented, a green check mark will appear behind the domain and the website can be activated.
Can I start a website through Online Gallery
Yes, you certainly can. A website through Online Gallery is very easy to set up. All you have to do is keep your account up to date on Online Gallery, and your website will be updated automatically. You can choose between themes, colours, fonts, and customise the default texts. The rest works fully automatic. We take care of maintenance and new updates. When you change the theme, it will immediately change on the website. The same applies to uploading work via your Online Gallery account. As soon as a new work has been added, it will also be shown on the website. It couldn't be easier.
Do I receive an email-address with my website
Anyone who has purchased a website via Online Gallery will receive an [email protected] e-mail address for free. Here you will find all settings to use your e-mail.
How do I receive a free .art account
When you take out an annual subscription, you will receive a free .art domain. An .art domain is just as easy to find as a .com or other extension. Domain names are issued for one year. This is why we cannot offer this promotion with a monthly subscription.
How do I set up my e-mail
You can link your e-mail to e-mail programs, such as Outlook and Mail. It is also possible to send and receive e-mails from our webmail. Here you will find all settings for using your e-mail: www.onlinegallery.art/en/email-setup
How to setup Google Analytics
To start collecting basic data from a website:
Create or sign in to your Analytics account:

Go to google.com/analytics
Do one of the following:

To create an account, click Start for free.
To sign in to your account, Click Sign in to Analytics.

Set up a property in your Analytics account. A property represents your website or app, and is the collection point in Analytics for the data from your site or app.
Set up a reporting view in your property. Views let you create filtered perspectives of your data; for example, all data except from your company's internal IP addresses, or all data associated with a specific sales region.
Follow the instructions to add the tracking code to your website so you can collect data in your Analytics property.
Enter your tracking-ID on this page: www.onlinegallery.art/en/account/website. The tracking ID is a string like UA-000000-2.
My website is not visible yet
It may take a little while for the website to be indexed by all providers. This has to do with the SSL security of the website. Websites nowadays use an httpS:// protocol with which the website is seen as reliable. It may take a while for all search providers to index the new domain as safe. You don't have to do anything else. Normally this should not take longer than 48 hours. If it takes longer, you can contact our support team: [email protected]