Disclaimer
Online Gallery pays a lot of attention and care to the content and composition of this website. Online Gallery can nevertheless not guarantee that all data on this website is complete and / or correct and is in no way liable for any direct or indirect damage, of any nature whatsoever, arising from or in any way related to the use and / or the (temporary) inaccessibility of this website. Online Gallery is also not liable for the content of articles, opinions or other material placed on this site by third parties or otherwise originating from third parties.
Online Gallery cannot guarantee that the information on this website is suitable for the purpose for which you consult the information. All information, products and services are offered in the state in which they are actually and without any guarantee or guarantee as to their reliability, suitability for a specific purpose or otherwise.
At Online Gallery we expose artistic topics and make them negotiable and accessible to a wide audience. We do this by presenting them in a dignified way, but still with dignity. We focus on issues that really matter, that deserve widespread attention but for whatever reason do not receive this. And we are not - like the majority of the media - guided by the issues of the day, but concentrate on the long term. Online Gallery is for everyone who wants the best for the art world, and who wants to share a passion for a better world with others.
The information on this site is regularly supplemented and / or modified. Changes can always be made with immediate effect and without any notification.
Online Gallery may remove information from this website or make it (temporarily) inaccessible if there is a possible infringement of the rights of third parties. Online Gallery also has the right to adjust any submitted text, image and / or audio material in any way.
Most images come either from public domain sources or have been placed with the permission of the owner. We strive, where possible, to refer to the original source. If, however, you have infringed your copyright in any way, please email us.
All rights
All rights to text that you find on this site (onlinegallery.art and all underlying pages) are held by Online Gallery, a registered trade name of Online Galerij BV. Whole or partial takeover, placement on other sites, reproduction in any other way whatsoever and / or commercial use of text is prohibited, unless explicit written permission has been given by the editors of Online Gallery, accessible via [email protected]
Online Gallery exists on the onlinegallery.art websites, all owned by Online Gallery B.V., Schoolstraat 1, 2271 BZ Voorburg, the Netherlands
The following definitions apply on this page:
Online Gallery is online gallery, as described above
Artist is the one who creates a site at Online Gallery
Work is all content made available by artist to Online Gallery
Online Gallery wants to be a neat resident of the internet.
That is why we adhere to a number of rules and ask artists to do the same:
Online Gallery respects the copyright of others (see also the Copyright Act 1912 or internationally at Universal Copyright, the 1952 Convention)
Online Gallery will not send unsolicited commercial e-mail (spam) (see also the Telecommunications Act. The part that is relevant for combating spam is Article 11.7 and in particular paragraphs 1 to 3)
Online Gallery will not give personal data to third parties (see also the Personal Data Protection Act (WBP))
The following house rules apply to prevent abuse:
Online Gallery is not responsible for the works and information shown by the artist
Online Gallery does not have the copyright on the images and texts
Artists always confirm on saving that they have the copyright on the image and text. If they don't have this, Online Gallery can decide to remove the site.
By making images of works available, the artist grants Online Gallery the right to use them for / on the website without compensation and to make technical changes if necessary
Online Gallery is in no way liable for damage caused by the site
The artist is responsible for not infringing on the rights of third parties
Online Gallery reserves the right to remove content at any time and without giving reasons
Pornographic works are not permitted on www.onlinegallery.art
Online Gallery gives no guarantee whatsoever with regard to availability and performance
No rights can be derived from the use of Online Gallery
Online Gallery is governed by Dutch law
Under the "personal data" in the management tool, complete and correct address data (incl. Telephone number) must be present at all times, if in doubt Online Gallery will ask for proof
The following rules apply to your website at Online Gallery:
You may display a copyright text on your work, but that may not be visually disturbing
Links to other websites
This website contains a number of links to other websites. Online Gallery is not liable for the content of those sites and / or the way in which those sites handle your (personal) data. Read the privacy policy, the disclaimer, the copyright notice and the general terms and conditions (if any) of the website that you visit.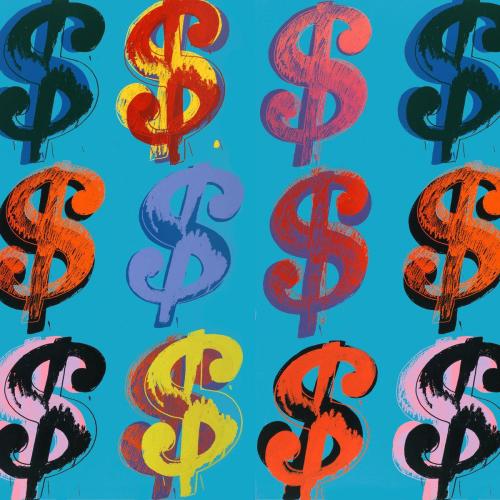 Sell your art online!


- Cheaper, faster and better than your own website!
- Create your own artist page
- Cancel per month

- Direct contact with Artbuyers

- NO commission over sold work!