Top 10: European exhibitions in 2023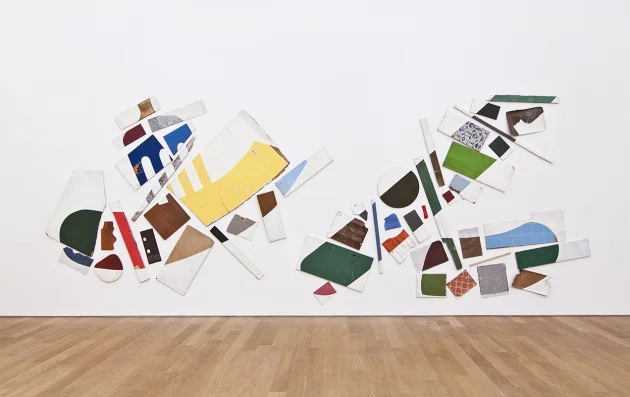 23 December - 2022
by Alice Broeksma
3592
A new year, and as we speak without travel restrictions: exhibitions are there to be visited again. And long may it last! As great as online programs of many museums are nowadays, nothing beats the real thing. Europe is a treasure chest, the art so diverse - and this is what its museums have in store for you in 2023.

There are big classics: the largest exhibition ever of work by the Dutch master Vermeer, in Amsterdam. An overview of 500 years of European art in Copenhagen – much sourced from the permanent collection of the Danish national gallery. Of course, the national galleries in most European countries own spectacular collections, with inspired curators making their choices for spectacular exhibitions.
Check out the contemporary art shows and projects. 'Modern Love' in Athens, Mona Hatoum's towering installation in Berlin, climate change art in Dublin. Bilbao does what Bilbao does best: comparing trends in art and explaining what they mean. Luxembourg does this too and looks at the ability of modern art to cast light on the modern world. In London Sarah Lucas investigates what being human means. Paris dazzles with its galleries, purpose-built or transformed by starchitects. If you haven't already, go and see what Tadao Ando has done with the Bourse the Commerce (Pinault Collection). In Edinburgh the Scottish National Gallery is undergoing major refurbishment to expand and improve the gallery spaces devoted to Scottish art. Probably no coincidence, with the pro-European Scots fiercely protecting their own identity under London rule. Art is not a luxury but a necessity in our time. A vital tool to open the mind – and to keep it open.
Online booking is recommended for major exhibitions. Please do check museum websites for advance booking.
Amsterdam
Rijksmuseum
Johannes Vermeer
10 February – 4 June 2023
The famous Dutch master Johannes Vermeer (1632-1675) did not leave a big oeuvre: 35 paintings, compared to Rembrandt's many hundreds. In the new year the Rijksmuseum in Amsterdam will bring at least 28 of Vermeer's paintings together from all over the world. Works will be lent by Berlin, Dresden, Frankfurt, London, Paris, New York, Washington.
This will be the largest show ever of paintings by Vermeer. It is a rare opportunity to see so much of his work, as they are rarely lent out. Do not miss it.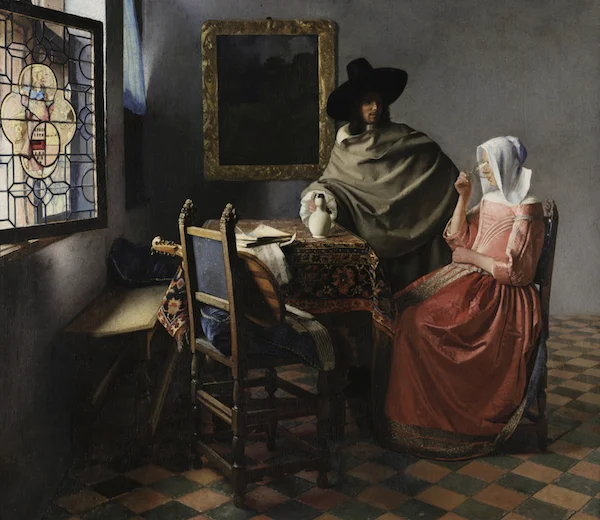 The Glass of Wine, Johannes Vermeer, around 1661

Athens
National Museum of Contemporary Art ΕΜΣΤ
Modern Love (or Love in the Age of Cold Intimacies)
Until 28.05.2023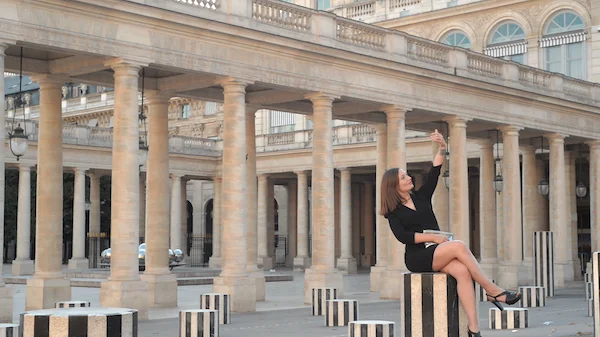 [Photo Credits: Ariane Loze - Our Cold Loves, 2022 (video still) Single channel video projection, colour, sound, 32' 31'' Courtesy of the artist and Michel Rein Paris | Brussels]
Modern Love (or Love in the Age of Cold Intimacies) is the next major group exhibition at ΕΜΣΤ. Curated by artistic director Katerina Gregos, it launches the museum's winter-spring exhibition cycle, which focuses on digital technology and its influence on intimate human relationships.
A public programme with performances, talks, and screenings will kick off in the new year in collaboration with IMPAKT Media Organisation in the Netherlands. The product of ongoing research, the exhibition – which features 24 artists from 14 countries – comes to Greece after presentations at the Museum für Neue Kunst (Germany), Tallinna Kunstihoone (Estonia), IMPAKT Centre for Media Culture and Centraal Museum (Netherlands).
For the exhibition in Athens, Modern Love -or Love in the Age of Cold Intimacies- has been expanded to additionally include Greek as well as international artists, most of whom are presenting their work for the first time in Greece.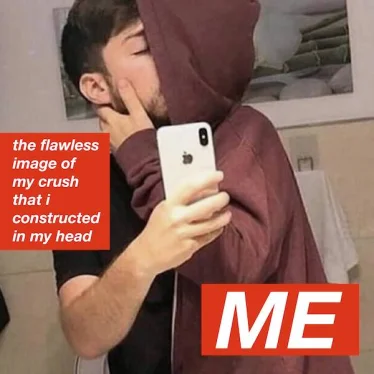 [Photo credits: Marijke De Roover - if you need me i'll be pretending things will be different this time, 2019 From the series Niche Content for Frustrated Queers Meme, variable dimensions Courtesy of the artist and Arcade, London]

Berlin
Mona Hatoum: all of a quiver
Until 29 May 2023 (Kesselhaus)
With this exhibition Berlin presents the multifaceted work of London based Mona Hatoum. This is the first large-scale survey of her work in Berlin. The three-part exhibition opened in September at Neuer Berliner Kunstverein and the Georg Kolbe Museum, now nearly finished. Until 29 May 2023 Hatoum's work still can be seen in KINDL, Centre for Contemporary Art, the third venue of the survey. KINDL's Kesselhaus features her entirely new, site-specific installation all of a quiver. The installation takes advantage of the towering height in the historic boiler house, that measures 20 x 20 x 20 meters. The artwork consists of a tall, gridded, metal tube structure resembling the frame of a building in a state of construction or deconstruction.
Mona Hatoum was born in Beirut (1952). When she went to London for a brief visit in 1975 war broke out in Lebanon, and she got stranded. The dislocation manifests itself in her work. Hatoum challenges surrealism and minimalism, and explores the conflicts and contradictions of our world through performance, installations and sculptures in a wide range of materials. Hatoum's work refers to the upheavals of the present and our precarious and shaky existence – witnessing the collapse of prevailing systems and attempts for renewal and reconstruction.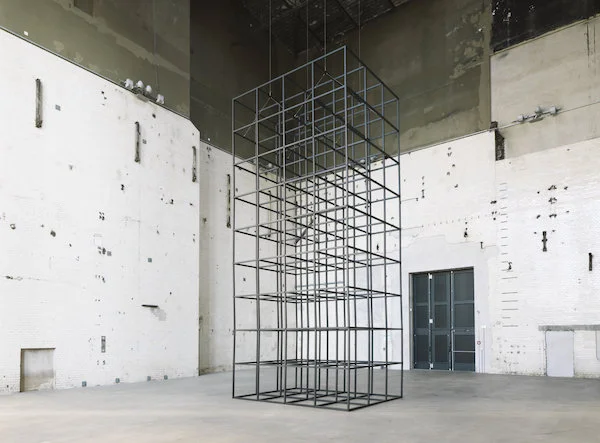 Mona Hatoum, all of a quiver, 2022. Aluminium-Vierkantrohre, Stahlscharniere, Elektromotor und Kabel / aluminium square tubes, steel hinges, electric motor and cable, 862 x 385 x 290 cm. Installationsansicht / Installation view KINDL – Zentrum für zeitgenössische Kunst, Kesselhaus / KINDL – Centre for Contemporary Art, Kesselhaus.Foto / Photo: Jens Ziehe, 2022
Bilbao
Guggenheim
Marking history – until 31 December 2023
In 2022, the Guggenheim Museum Bilbao celebrated its 25th anniversary presenting works from the permanent collection. The exhibition, titled Sections/Intersections, is a large triptych with three thematic approaches: Material Life, Unfolding Narratives, and Marking History. The latter, Marking History, is still open all year in 2023 and focuses on two keystones of the Guggenheim Museum Bilbao: the architecture of Frank Gehry and fundamental works from the Museum Collection that mark off crucial moments in art history.
The exhibition presents figures who belonged to the avant-garde of their time and whose contributions were decisive for their sphere. Each gallery offers the chance to view the production of a single artist or of several who explore shared concerns from different perspectives. Some spaces show site-specific installations or single experiential pieces, like those dedicated to Cristina Iglesias, Sol LeWitt, and El Anatsui. 'Rising Sea' by El Anatsui is a contemporary sculpture of great importance in the career of the African artist, and is the latest acquisition to join the Collection. Other rooms house thematic selections on the development of abstract art after World War II. Also on approaches between abstraction and spirituality, and on Pop Art and the presence of popular culture in contemporary art. The displays include historic documentation on these artistic trends and the artists who contributed to them.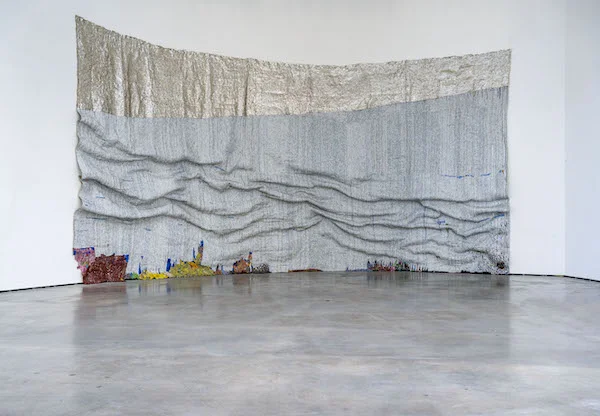 BILBAO - (c) El Anatsui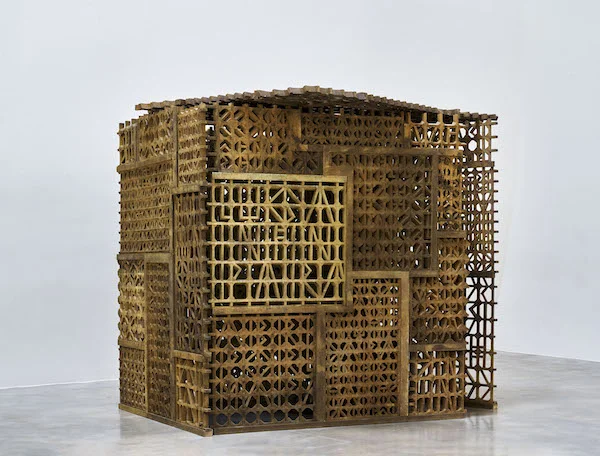 BILBAO - (c) Cristina Iglesias
Copenhagen
SMK – National Gallery of Denmark
European Art 1300-1800
This permanent exhibition provides an overview of 500 years of European art and shows paintings, miniatures, sculptures, drawings and graphical works from the museum's own collection. Explore some of art history's absolute masters from the Middle Ages to the Enlightenment, with highlights from Dutch, Flemish, Italian, French, Spanish and German art: from Andrea Mantegna, Tiziano Vecellio, Lucas Cranach the Elder, Peter Paul Rubens to Rembrandt van Rijn. The museum's collection is the eldest in Denmark; much is sourced from private royal collections.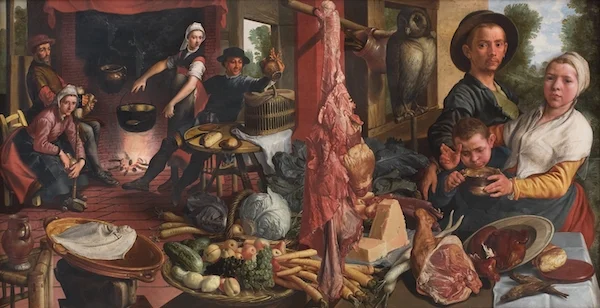 [Photo: Pieter Aertsen 1565-1575 – The Fat Kitchen. An Allegory]
Until 19 February 2023 art still can be seen in SMK by seven leading Danish artists from the former Yugoslavia. With some exceptions, they all came to Denmark as children when their families fled from the war in the Balkans. Featured artists: Alen Aligrudić, Amel Ibrahimović, Ana Pavlović, Ismar Čirkinagić, Nermin Duraković, Suada Demirović, Vladimir Tomić.
Dublin
IMMA
Navine G. Dossos – Kind Words Can Never Die
Until 30 July 2023
IMMA, Ireland's home to the National Collection of Modern and Contemporary Art, offers a diverse and ambitious programme to help the audience connect with contemporary art and unlock creativity. IMMA started in 1990 and is now numbering over 3,500 artworks by Irish and international artists. The collection is housed in the Royal Hospital Kilmainham, one of Ireland's most historic sites.
IMMA invited the visual artist Navine G. Dossos to realise a commission for its iconic courtyard. Titled Kind Words Can Never Die, the work explores new psychological states that have emerged as a reaction to a greater awareness of climate change. Inspired by the books Earth Emotions (2019) by Glenn Albrecht, and Thought Forms (1901) by Annie Besant and C.W. Leadbeater, these wall paintings explore how colour can be used to express emotional states, and make images of the complex feelings that can be both negative and positive responses to ecological change.
One of the major issues of addressing climate change is how to visually represent it. Usually, photographs are used to evidence the drama of ecological degradation, but also charts, informational diagrams and other schematic representations to describe something that is almost intangible in everyday life. But these issues also weigh on us psychologically, and our mental health influences the nature of our response. Kind Words Can Never Die aims to bring together our internal and external worlds, to create a new way to think about the intimate effects of climate change, and to shift our relationship to the planet.
Edinburgh
National Galleries Scotland
Scottish Art
Scotland has a rich history and great art venues. The National Galleries Scotland include the fantastic Modern One, Modern Two, the Scottish National Portrait Gallery and, right in the middle of Edinburgh, the prominent Scottish National Gallery. Here you will find world famous art including masterpieces by Botticelli, Raphael, Titian, El Greco, Velázquez, Rembrandt, Vermeer, van Dyck, Tiepolo, Landseer, Gainsborough, Constable, Turner and many others. The most comprehensive part of the collection covers the history of Scottish painting – including Ramsay, Raeburn and Wilkie. The Scottish National Gallery is undergoing major refurbishment to expand and improve the gallery spaces devoted to Scottish art. During this period, key Scottish works will hang alongside European masterpieces on the Ground and Upper Levels. This display features a selection of nineteenth and early twentieth century Scottish artworks by William McTaggart, Sir James Guthrie, Arthur Melville, Phoebe Anna Traquair and others.
London
Tate Britain
Sarah Lucas
26 September 2023 – 14 January 2024
Sarah Lucas (1962), icon of contemporary British art, made her name with the YBAs, the entrepreneurial Young British Artists who experimented with materials and processes, using shock tactics. The YBAs began to exhibit together in 1988. This was the year when Damien Hirst, the most notorious of the YBAs, organised the exhibition 'Freeze', showing work with other students from the Goldsmiths College of Art. Many became leading artists, Sarah Lucas one of them. Her conceptualist work, full of brash humour, is bold and provocative. The artist investigates what it means to be human and has consistently challenged our understanding of sex, class and gender. This exciting and overdue Tate retrospective presents her practice in all its diversity across sculpture, installation and photography, looking beyond the 1990s Young British Art world.
Luxembourg
Mudam
25 Years of the Mudam Collection
Until 29 May 2023
The Grand Duke Jean Museum of Modern Art ('Mudam'), museum of modern art in Luxembourg City, was designed by I.M. Pei. The 15th anniversary of the museum is an opportunity to show the diversity and coherence of the Mudam Collection, which was established in 1996, before the museum was built. Some forty artworks have been selected, addressing form, method and attitude in contemporary art, from the 1960s to the opening decades of the 21st century.
Work can be seen by Tony Cragg, Hannah Collins, Tony Conrad, William Engelen, Tina Gillen, Bruce Nauman, Sarkis, Janaina Tschäpe and others. The selection investigates ideas that are fundamental to contemporary art. It looks at use of materials, the influence of conceptual and minimalist art on subsequent generations of artists, and the dialogue between figuration and abstraction. The exhibition also explores the ability of modern art to cast light on the modern world.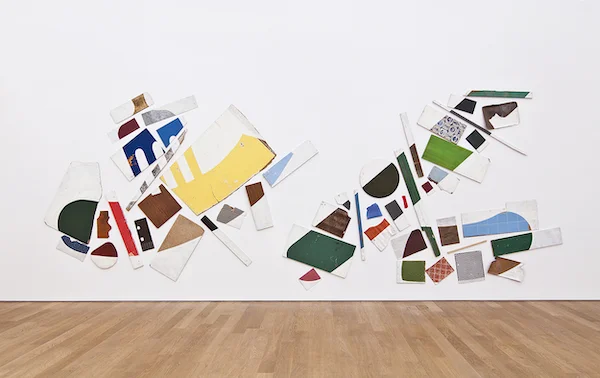 [Photo: Tony Cragg Dining Motions, 1982 Collection Mudam Luxembourg Apport FOCUNA Acquisition 1997 © Photo : Andrés Lejona | Mudam Luxembourg ]

From 3 March-15 October Mudam also presents the work of Tourmaline, artist, writer and transgender activist working mainly with video and photography to create elaborately staged scenes that honour living and historical figures of LGBTQI+ movements and queer culture. Tourmaline is the recipient of the Baloise Group Prize (Basel, 2022).
From 31 March – 5 October 2023 the first decade will be revisited of the American artist Peter Halley, with thirty paintings from public and private collections, drawings, sketches and notes.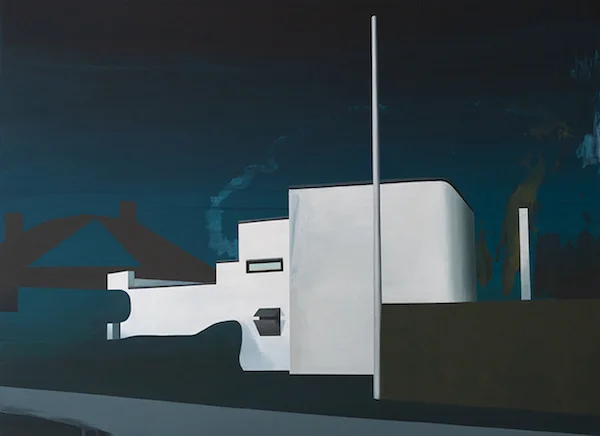 [Photo: Tina Gillen - Chasing Light, 2018-2019 Collection Mudam Luxembourg - Musée d'Art Moderne Grand-Duc Jean Acquisition 2019 Vue de l'exposition Windways , Nosbaum Reding, Luxembourg, 2019 © Photo : Tania Bettega / Nosbaum Reding, Luxembourg ]

Paris
Bourse the Commerce
This year the very beautiful Bourse, adapted by the Japanese toparchitect Tadao Ando to house the Pinault Collection, is highlighting the following artists: Anri Sala, Danh Vo, Diana Thater, Pierre Huy, Jonathas de Andrade, Hicham Berrada, Tacida Dean, Edith Dekyndt.
Several artists have been invited to install in-situ works inside and outside the Bourse the Commerce, to create a dialogue between the architecture and the exhibits. The American Duane Hanson, key figure in the Hyperrealist Movement, confronts the audience with his Seated Artist: a self portrait, his posture expressing doubt, if not disillusion, over the state of the world. Hanson's work is part of a large series of 'life castings' that the artist began in the 1960's, in the wake of social, political and cultural upheavals that would continue across the United States against the backdrop of the Vietnam War and political crises.
The new year in the Bourse in Paris starts with a concert (5+6 January 2023), with Anri Sala's new take on his piece Ravel Ravel Unravel.
Related articles:
Top 10 masterpieces Rijksmuseum Amsterdam
Top 10 masterpieces Stedelijk Museum Amsterdam