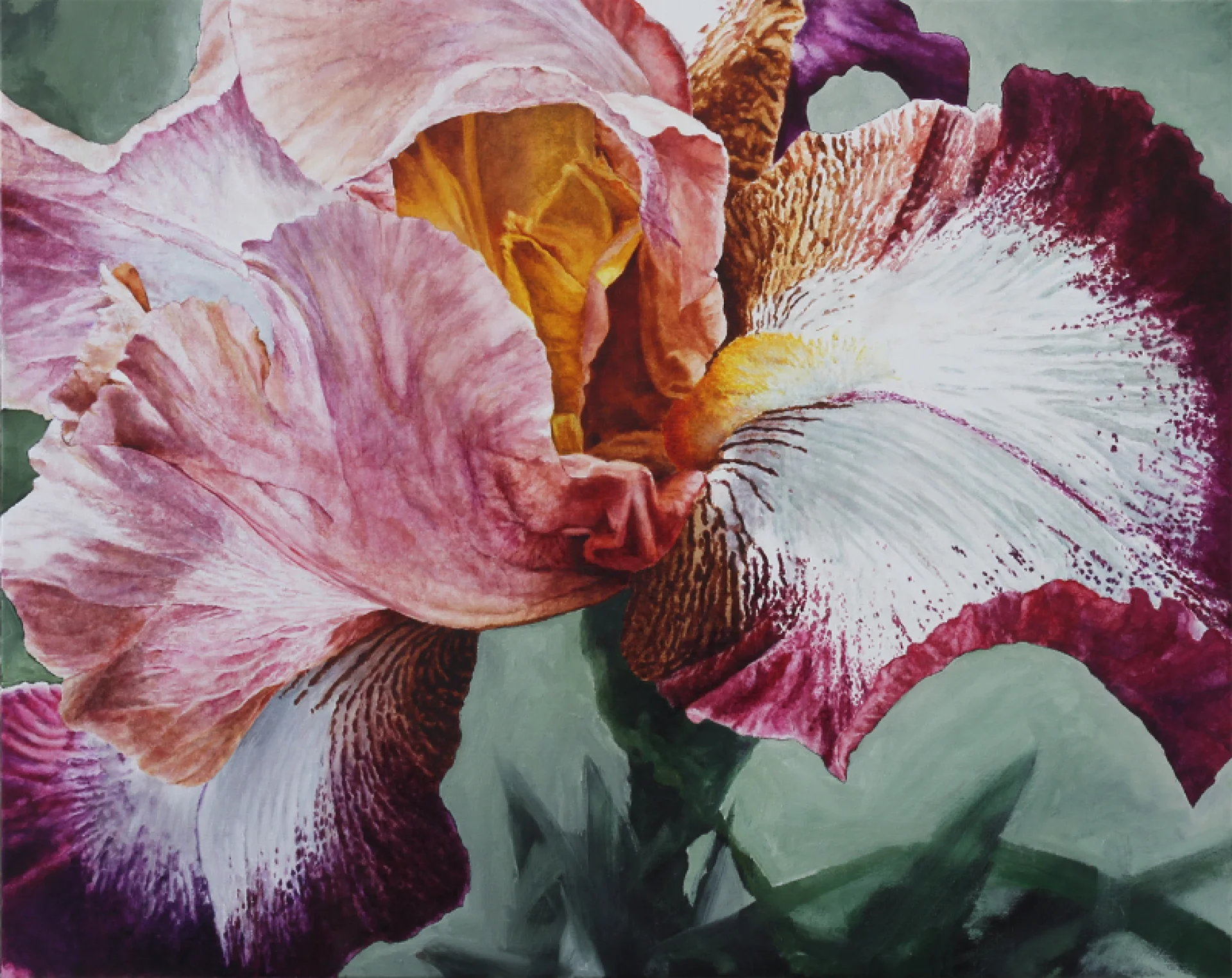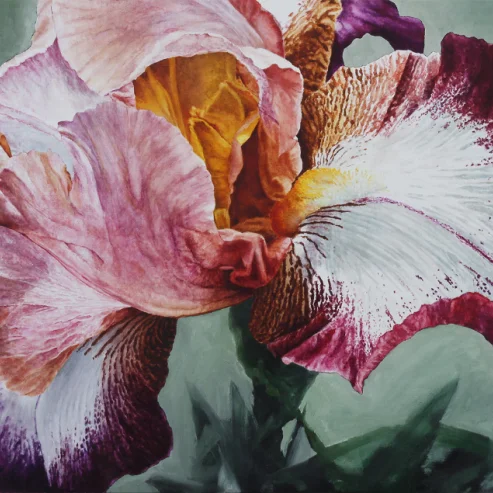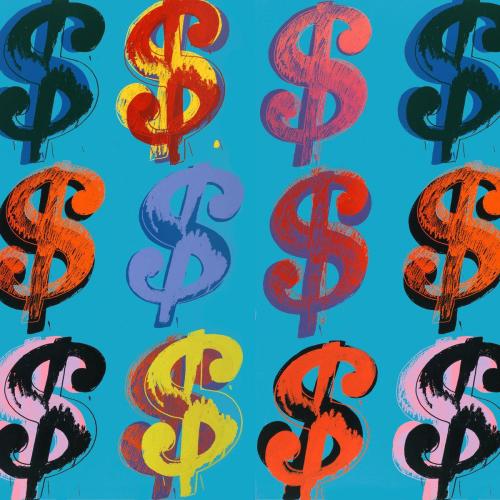 Sell your art online!


- Cheaper, faster and better than your own website!
- Create your own artist page
- Cancel per month

- Direct contact with Artbuyers

- NO commission over sold work!

Editors' pick: a selection of artworks of flowers
21 April - 2020
by Femke van Leeuwen
125
This colorful selection of artworks full of flowers. Throughout art history, flowers have always been a source of inspiration. In ancient Egypt, the lotus was frequently used in art to symbolize, among other things, the sun. Floral motifs were popular in the Middle Ages for various decorative arts, such as carpets. During the Renaissance, flowers were the focus of still lifes. Artists continued to be inspired by flowers; think of painters like Monet and Van Gogh in the days of Impressionism, and O'Keeffe, who saw the flower as a modern subject. Even after all those years, flowers still have the ability to fascinate us today. The artists represented by Online Gallery also offer a wide range of art with flowers. This article shows a selection of them.

Correction Force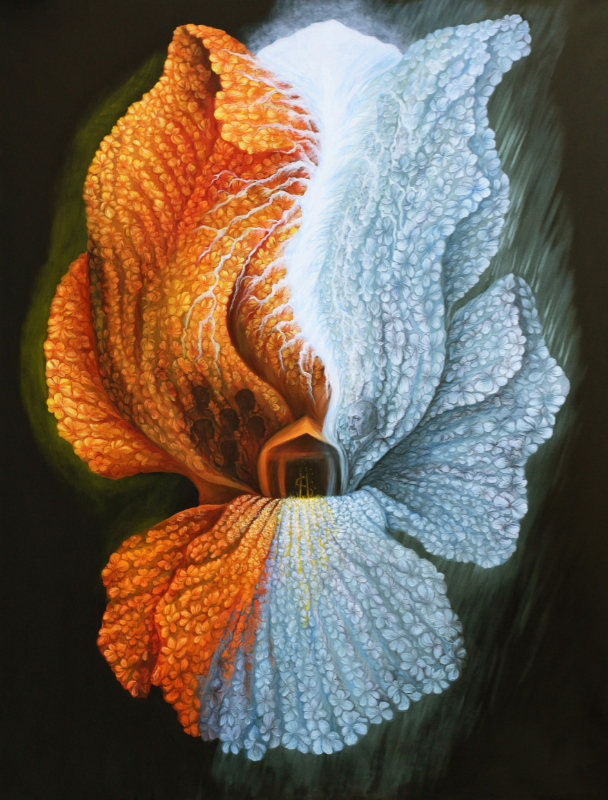 Lida Sherafatmand uses the beauty of flowers to explore the role of humans in conflict and relationships. Orange and blue flowers shown in Correction Force represent burning fire and water extinguishing the fire. The work thereby expresses the power of corruption and correction, as it occurs in the world of money and banks.
Field Flowers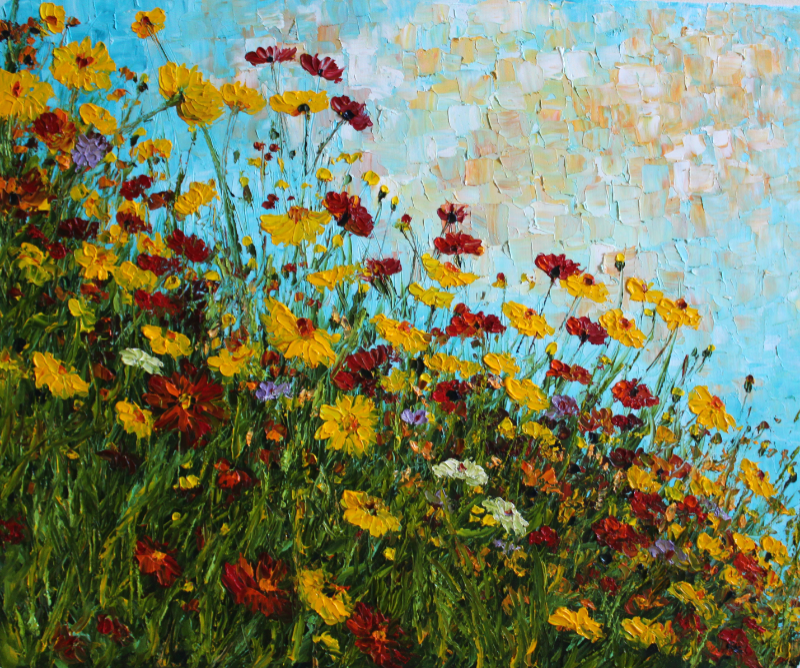 The Armenian artist Khachatryan is inspired by Impressionism. Her paintings are made with a loose touch and light colors. Khachatryan: "Today people have turned away from each other and from nature, because of the rapid progress in life. This is why I am trying to use such colors which only give positive energy to people to restore these lost connections and to make the voice of nature more audible."
It is Summer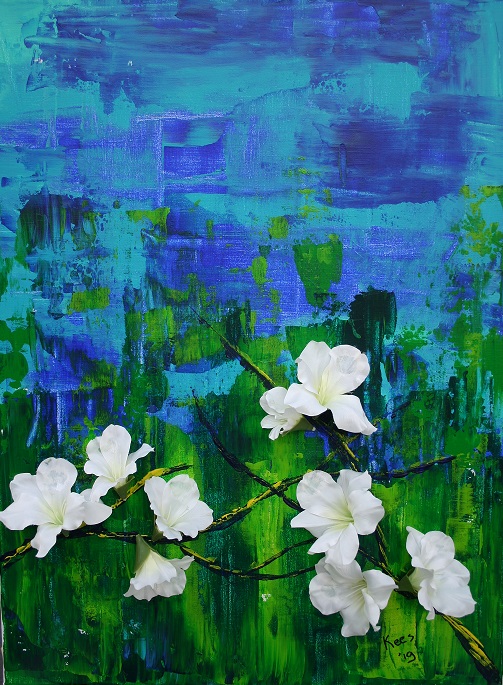 In a series about the seasons, Kees Oosting made the above summer painting. Oosting is a realist, but has chosen a more abstract perspective for this series. The colorful background is applied to canvas with acrylic paint, on which artificial flowers are placed. The bright white flowers literally and figuratively jump from the green paint in the background.
The Elk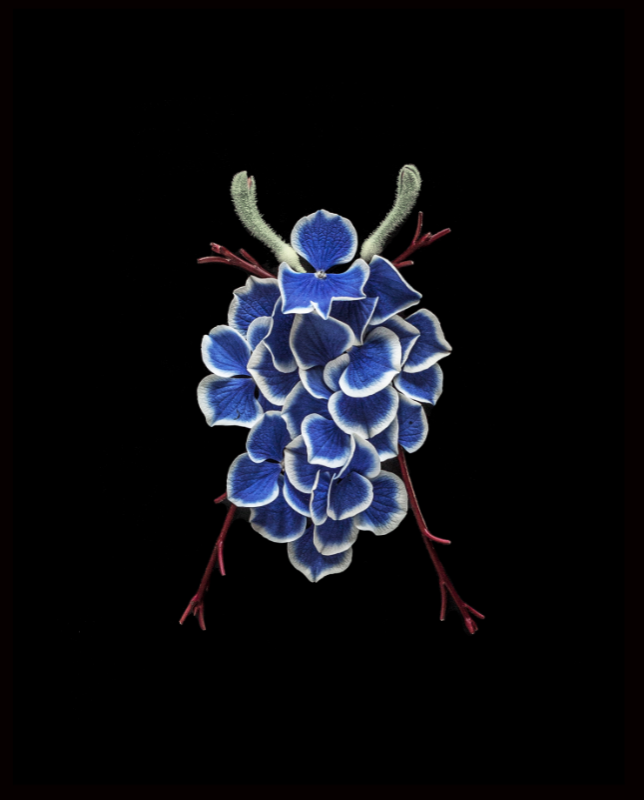 Photographer Merin Kooijman creates portraits of flowers by focusing on one flower. The backgrounds of her photos are black, so that the viewer's attention is directed entirely to the flower. This way, Kooijman's works expose the characters of different flowers.
Red and white tulip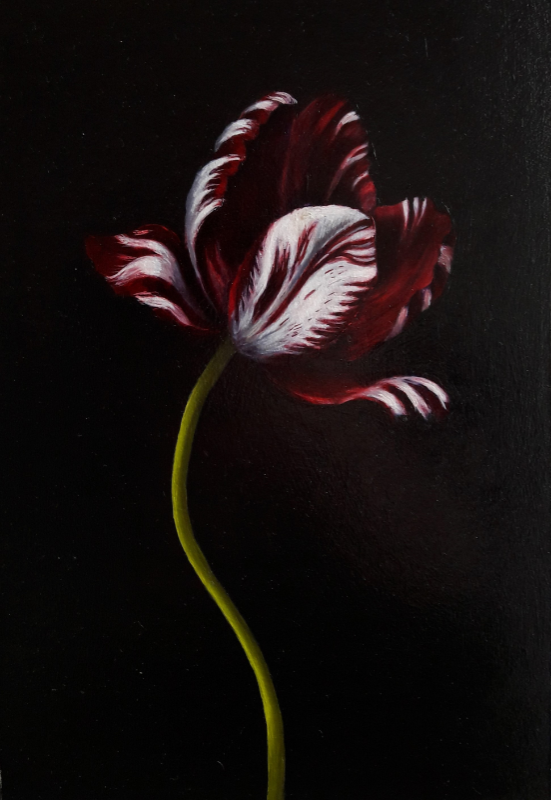 Anne-Marie Mackor is known as a professional portrait painter, but she also knows how to portray flora and fauna. This painting of a red and white tulip is reminiscent of the chiaroscuro paintings of the Renaissance. A simple tulip immediately attracts the viewer's attention due to the light-dark contrast.
De Roos uit Chayenne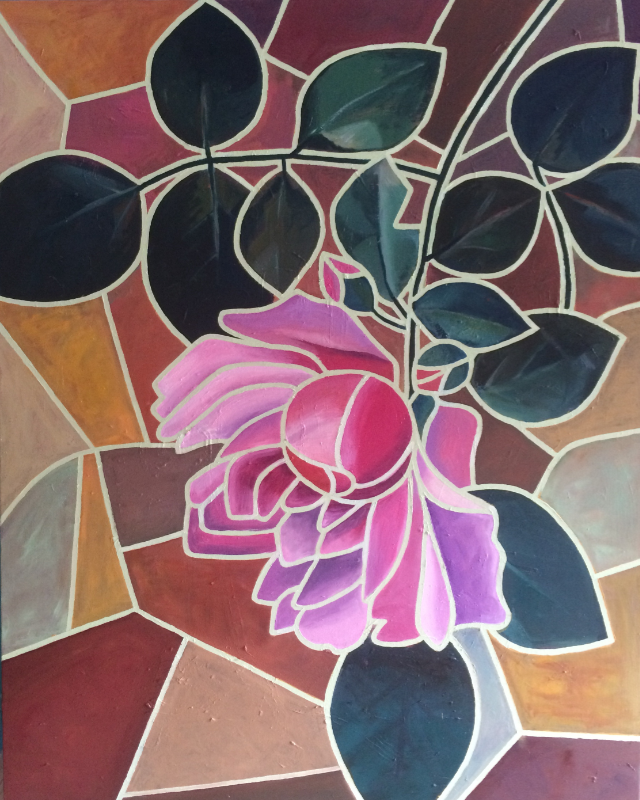 Kamila Ewa Grzywacz painted De Roos uit Chayenne as part of a larger series of oil paintings. The works are inspired by her favorite periods in art history: art deco, art nouveau and the stained glass effects that are strongly linked to them. The lilies are presented in graphic shapes with clear contours and intense but harmonious colors.
Foxtrot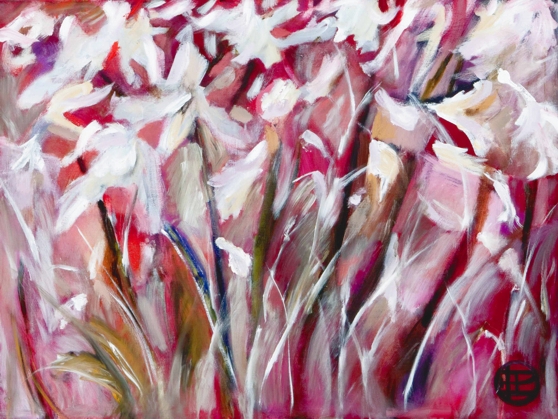 These lily-like flowers were painted by the South African artist Idalet. She created large canvases with vibrant colors and smooth compositions. Idalet painted directly on the blank canvas, without any preparatory drawings.
Mysterious Flower No. 1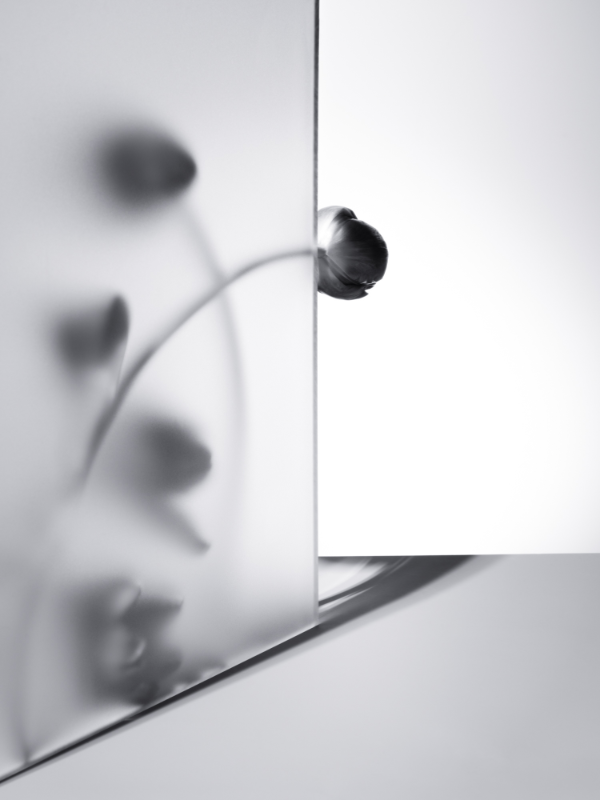 We close our selection with the work Mysterious Flower No. 1 by photographer Gabriella Imperatori-Penn. This black and white fine art print shows a still life with flowers completely in the style of Imperatori-Penn: "Most of my fine art projects are very nature-driven and minimal. It's the counterpoint to living in a busy, sometimes overwhelming, very urban environment".
Visit the artists' pages for more information.
Image header: Flower 046, Bert van Zelm

Go back