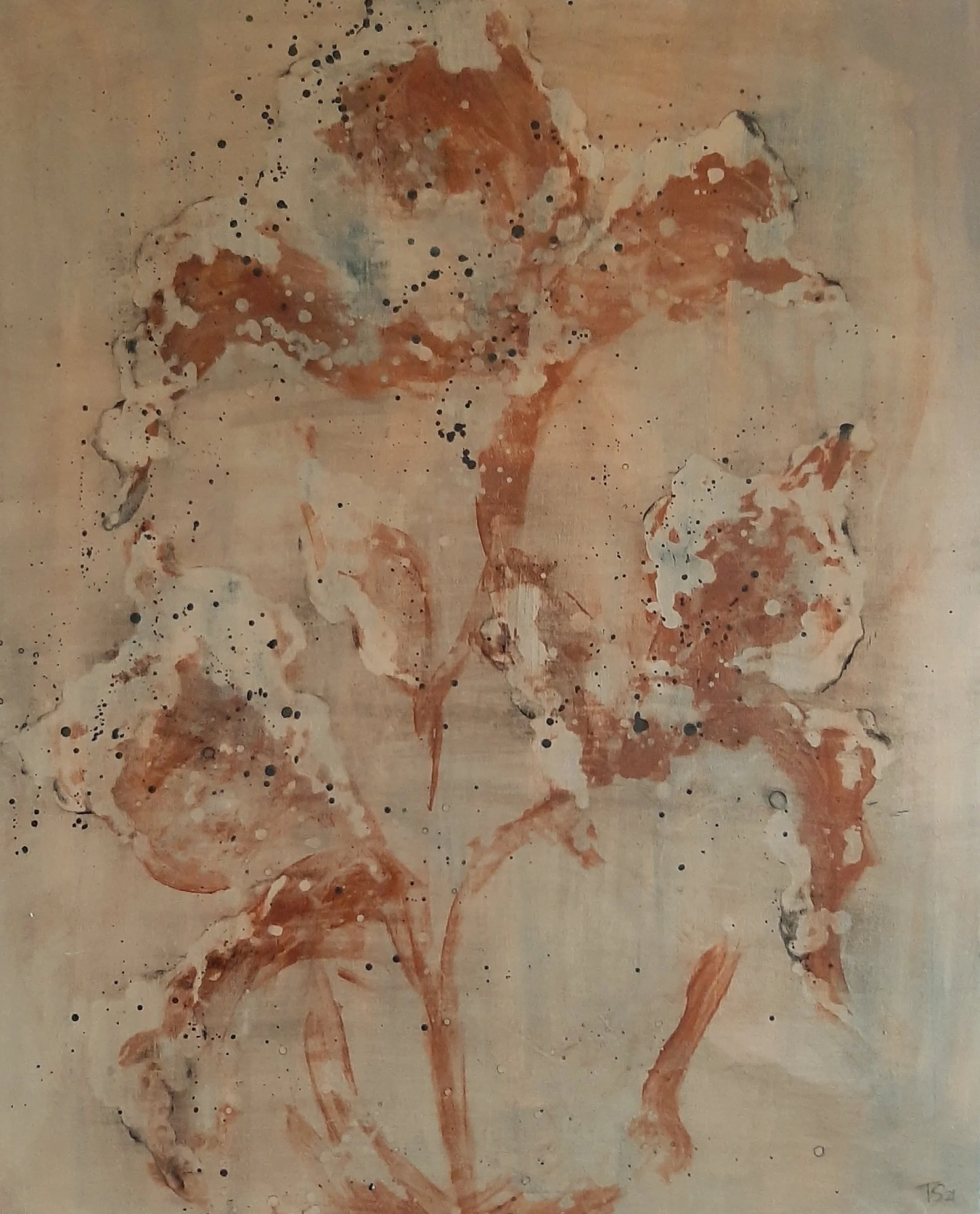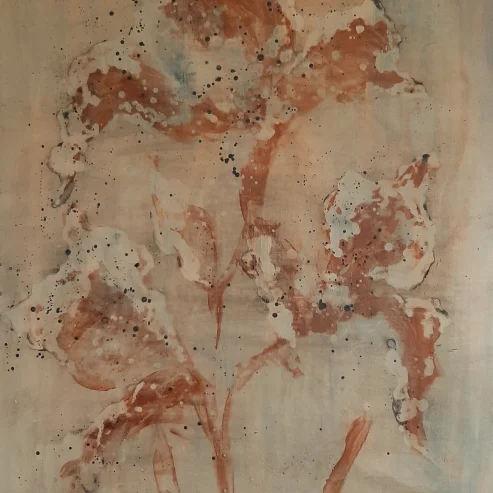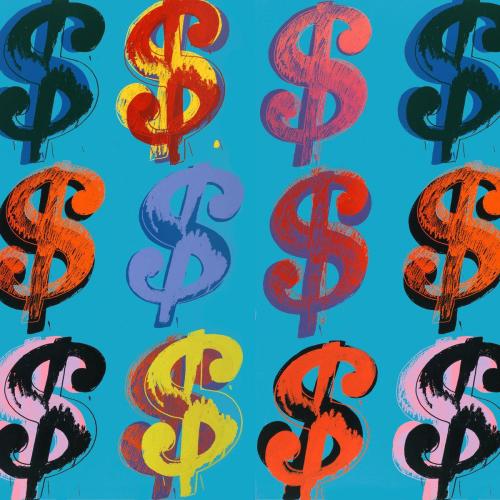 Sell your art online!


- Cheaper, faster and better than your own website!
- Create your own artist page
- Cancel per month

- Direct contact with Artbuyers

- NO commission over sold work!

Interview Thamar van Strij de Regt: Folk Art and Asian influence
30 October - 2021
by Alice Broeksma
392
The Dutch artist Thamar van Strij de Regt (1981) is painting again. Her pleasure in creating art had been crushed for many years by the 'build up-break down' policy used by her fashion academy in Amsterdam to prepare students for hard competition. She still calls this brutal approach 'a disaster for creative souls'. Gradually she rediscovered her love for painting, after a career as a visual merchandiser, responsible for display and styling in prominent stores. Exploring art again, she started to experiment with detailed watercolour drawings and acrylic on untreated canvas, washing and fading the paint. With her Indonesian family background Thamar, in her youth, was fascinated by Asian decorations. Flower patterns, vases, screens and also geishas. Nowadays, Asian motives play a role once again. Recently she decided to go public with her work and immediately sold 'Turquoise Iris' through Online Gallery.

Could you tell us more about the art work you sold through Online Gallery?
'Turquoise Iris' is one of the first flowers I painted in this style, it is one of my personal favourites. The combination of colours work well. The flowers are exotic and the bamboo display system is my own version of the 'kakemono' technique used in Asia to present art. My work has a vintage feel, with Asian themes. Asia played a big role in my youth. My mother was born in Indonesia and my Dutch predecessors on my father's side lived in Indonesia. I grew up in The Hague with a father practising Pentjak Silat, Indonesion martial arts, and a mother living and breathing everything Indonesian.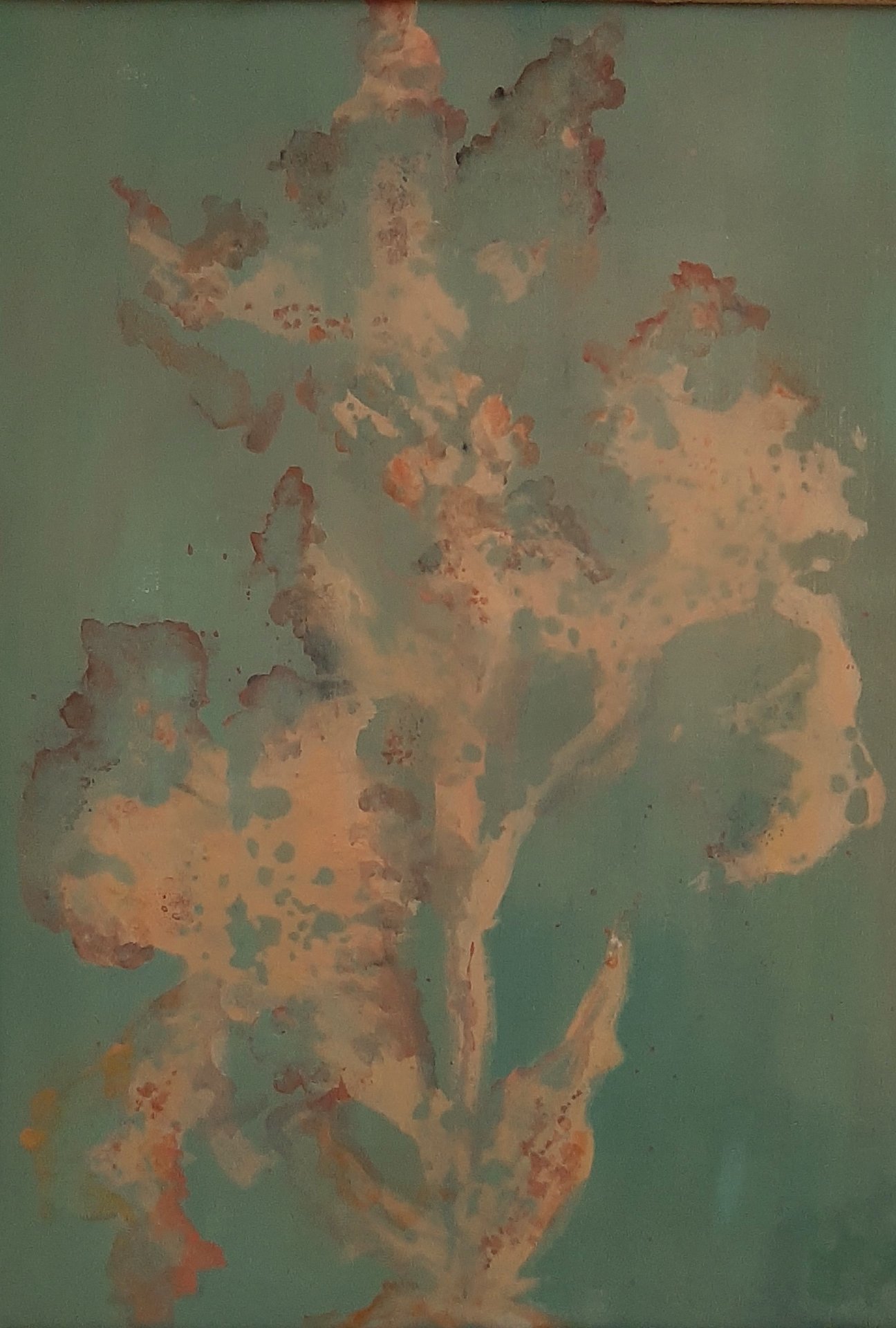 How did you develop the style you are using today?
I appreciate and have knowledge of technically 'high art', art movements and so on. But I love folk art most of all, which is often technically less exact, and lesser known. I paint my flowers instinctively, and during this process they become more abstract. I have experimented with most materials and discovered I really like acrylic paint, but also the surprise effect water colour gives. I started to thin down acrylic paints for an aquarelle effect, and saw building layers works well for my purpose. This has led to a technique I can use, but is not necessarily fixed for ever. I play and use my intuition until I find something that works. The funny thing is I normally prefer very precise drawing. But the free and playful character of abstract flowers is very liberating.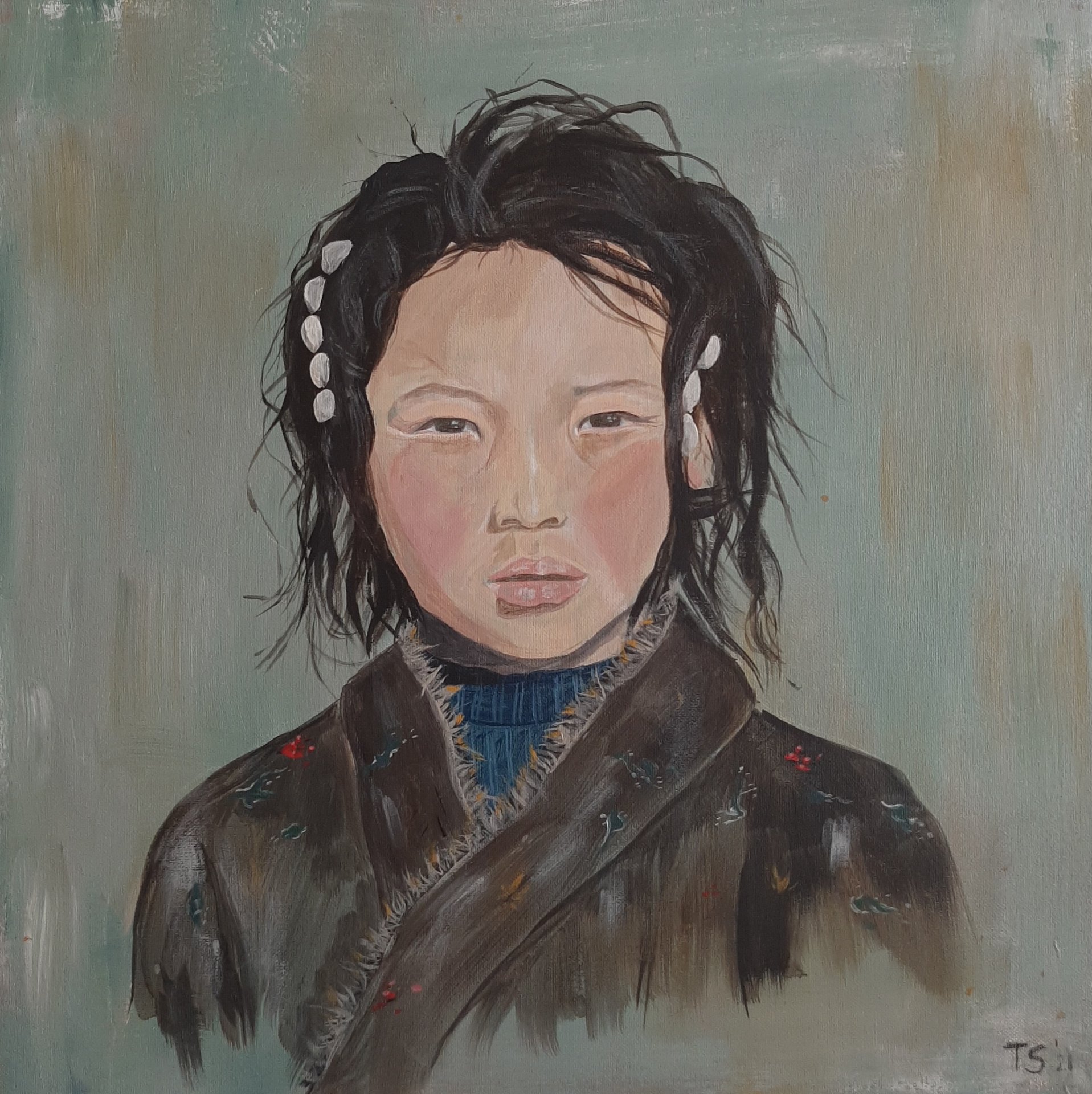 Which other artists or art movements are examples to you?
Rodin, Egon Schiele, Bill Traylor, William L. Hawkins, Jan Toorop and Jasper Krabbé amongst others. And nature and music inspire me. I always paint listening to music. As with painting, I appreciate classical music but mostly listen to other styles: soul, blues, country from the fifties, sixties and seventies. From Wilson Pickett, Joe Tex, Emmylou Harris, Bonnie Raitt, Jackson Browne, Ry Cooder, John Prine, to contemporary top artists in this category such as Tedeschi Trucks Band, Marcus King and Amos Lee.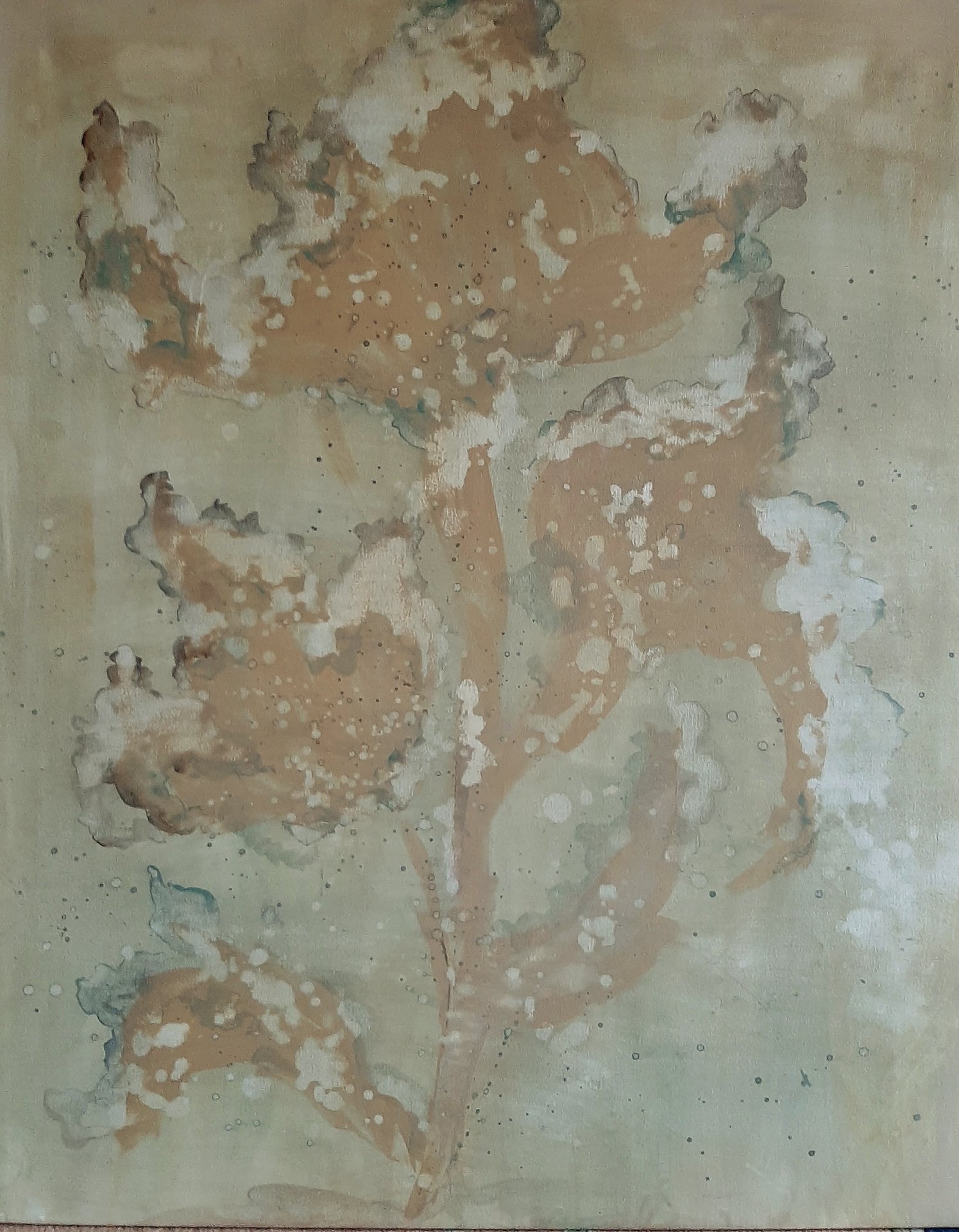 What, for you, is art?
It is relaxation, and expression of the soul. With my technique I embrace the imperfections and transient aspects of the material, instead of minimalising or eliminating them. For me, art lives and breathes.
For more information and artworks visit the page of Thamar van Strij de Regt.
Go back