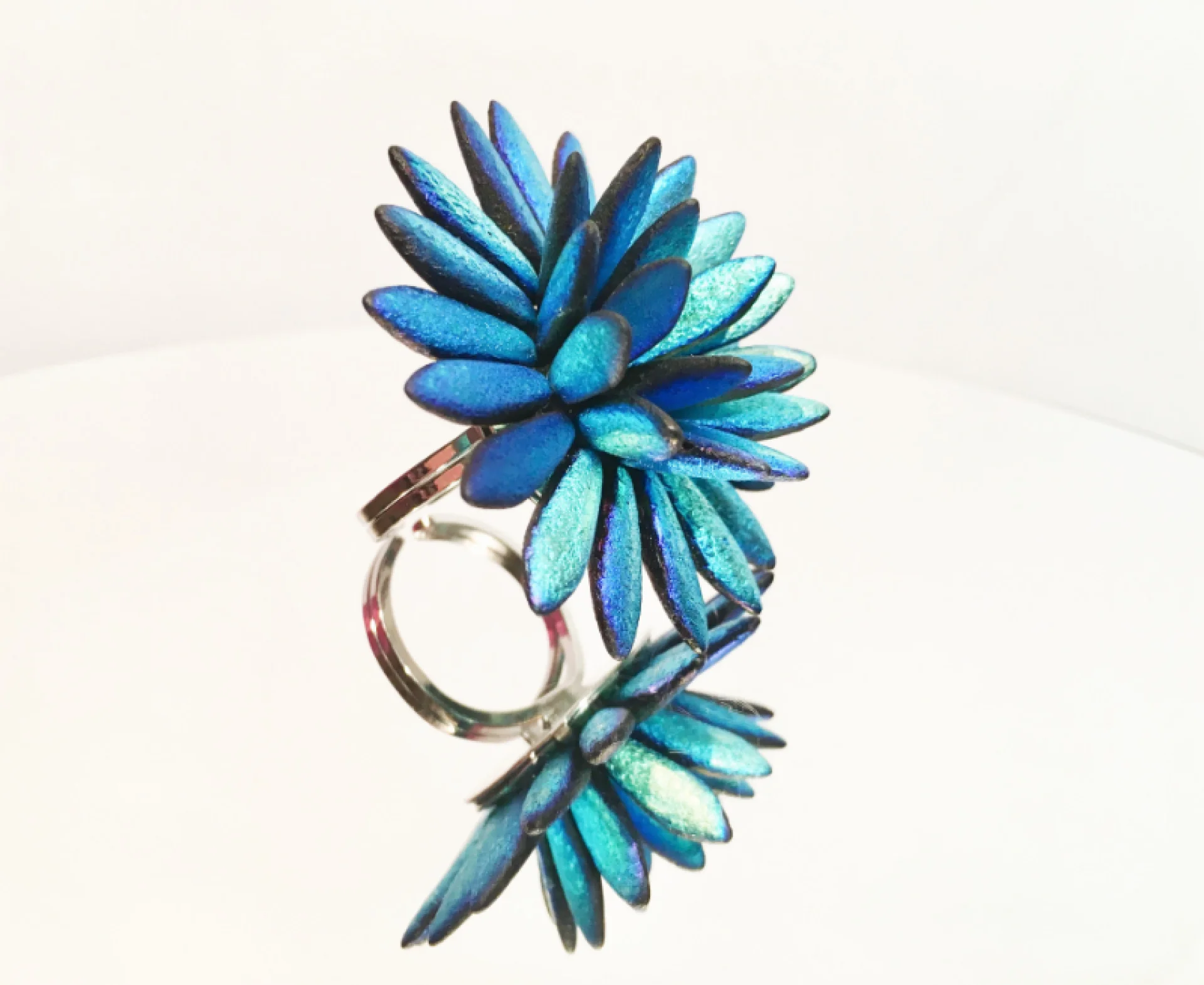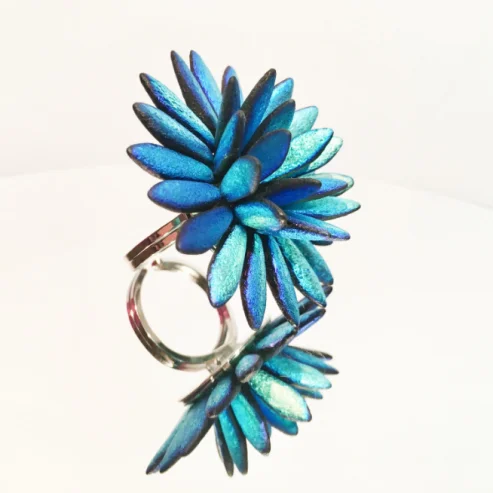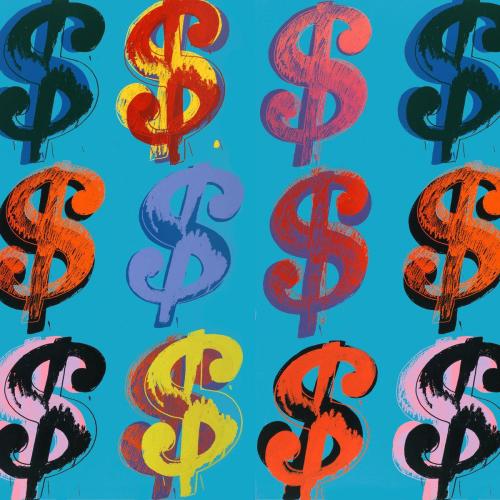 Sell your art online!


- Cheaper, faster and better than your own website!
- Create your own artist page
- Cancel per month

- Direct contact with Artbuyers

- NO commission over sold work!

Top 10: Design and jewellery
4 November - 2020
by Femke van Leeuwen
59
Take a look at our top 10 from the categories design and jewellery.

1. Blue Shelter
Malou van der Molen – 'Blue Shelter'
Malou van der Molen started 'Blue Shelter' by cutting clothing stitches to create new shapes with the patterns. These forms are a metaphor for the liberation of body and mind. There are no cuts and no stitches in the work, to avoid getting caught in sizes that are meant for everyone, but do not fit anyone. Draping, folding and wrapping have been used as alternatives to restore the balance between our mind, body and environment.
2. Autumn Finds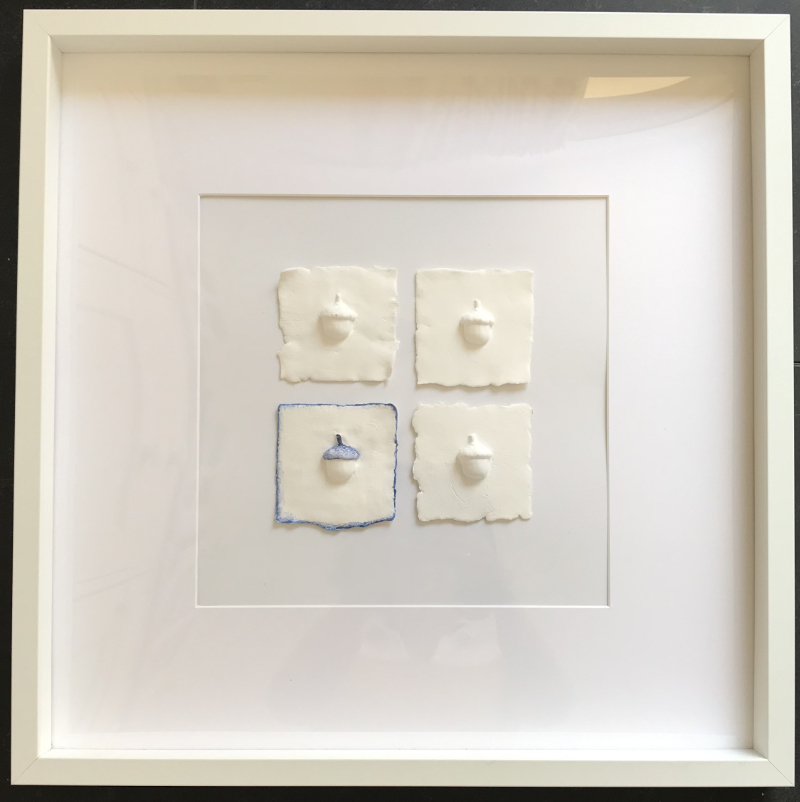 Patricia Lotens' 'Autumn Finds' consists of four ceramic objects placed in an in-depth frame. Lotens: "During an autumn walk in the forest I found various fruits from trees. I made plaster moulds of them so that they could be filled with porcelain clay. The objects are porcelain white and one of the four is coloured with cobalt oxide, which creates a blue colour and because of the use of a little glaze, a small shimmer can be seen."
3. DATA bracelet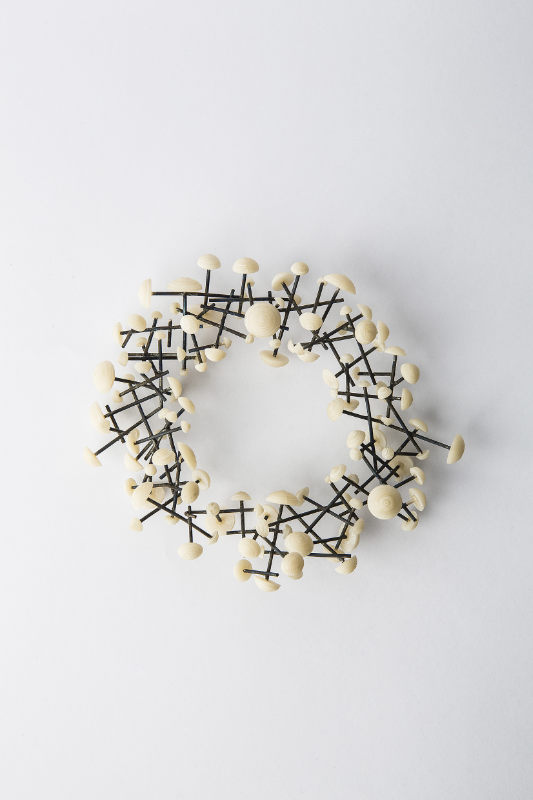 Panayiotis Panayiwas inspired by the astonishing amount of information our brains calculate every day. "Just by looking at the tiled ceiling while reclining in a dental chair, the 100 billion neurons in our brains fire at incredible speeds. My idea was to isolate some of these processes from the human brain. I noticed the material the dentist used for me that day to plug the hole in my tooth. I used oxidized silver (black) as a base and after some experimenting with polymers I ended up with the DATA collection", says Panayi.
4. Sharp Delights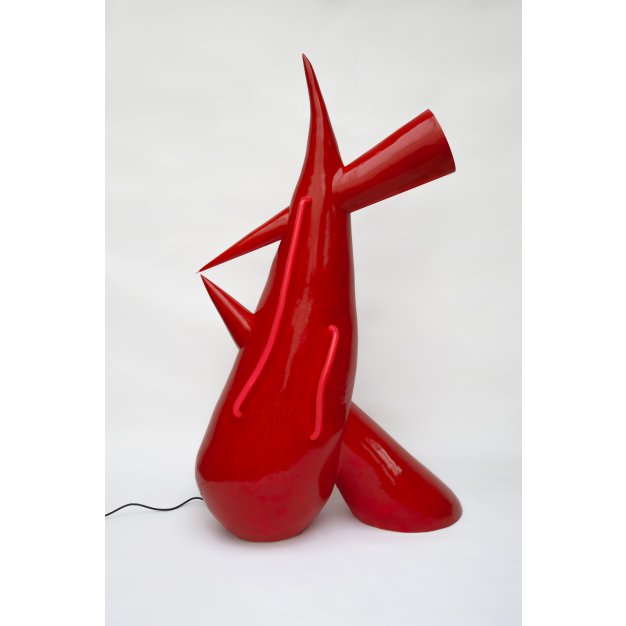 Orson Oxo van Beek made a floor lamp that refers to the obscure objects and silhouettes that can be seen in the 15th-century painting 'The garden of earthly delights' by Hieronymus Bosch. The enigmatic architecture in Bosch's surreal landscapes inspired Van Beek to capture these sculptural forms and translate them into a contemporary, aesthetic floor lamp.
5. Oneline Timeless League Brons & Zilver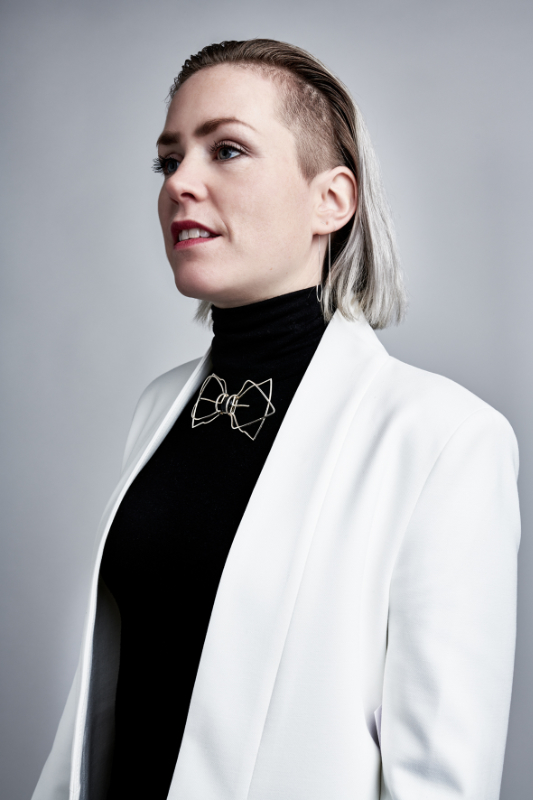 The Timeless League collection is a rediscovery of the classic bow tie. These bow ties are not made of fabric, but of exclusive metals such as bronze, silver and gold. Every piece is handmade in the studio of Niels Verschuren.
6. Elegant blue stud earrings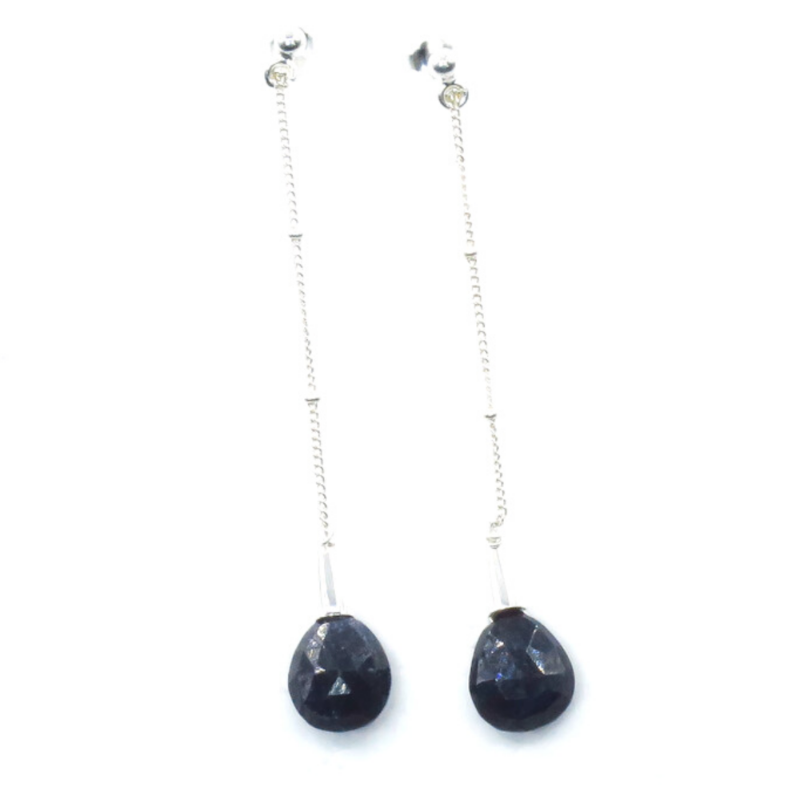 "As the daughter of a jeweller, I grew up with beautiful, high-quality jewellery. Addicted to the jewellery I travel all over the world. The great cultures and beautiful people I meet are my inspiration. Each bead has a beautiful story, a story that I tell with my jewellery ", says the owner of FlorenceJewelshop. The elegant blue stud earrings are made of dark blue faceted goldstone gemstone drop beads, combined with silver. The earrings come with 925 sterling silver ear hooks.
7. Geisha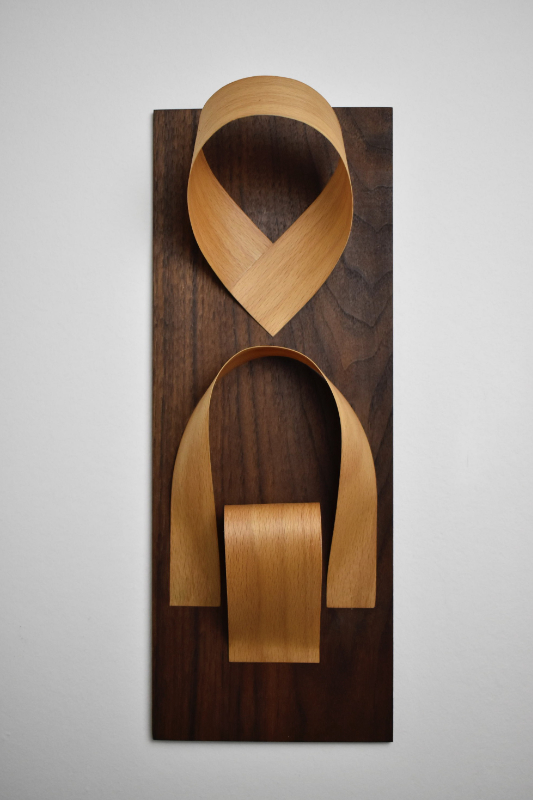 Bartosz Skowronski has always worked with wood and loved creating something from scratch. Skowronski: "I create my works based on inspiration, so I never know what my next work will be, which is very satisfying. When I was in Japan I passed geishas in traditional costumes, which inspired me to create the work 'Geisha'. I have tried to maintain the most respect for the beautiful, unique Japanese culture."
8. Miracle at a Parisian's Hotel Cigar Room at 2AM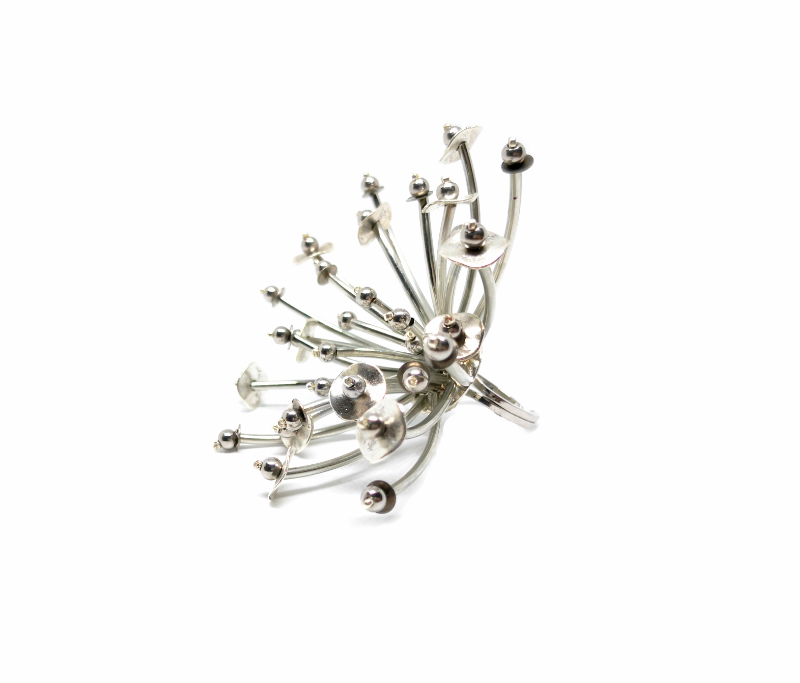 Hajnalka Fazekas makes striking, elegant jewellery. Fazekas: "I try to create a dynamic whole with the different ingredients, characteristic and unique shape. My works do not intertwine with the body, nor follow its line, but are like branches of mistletoe. Decoration, with its own function and life."
9. Kat en muisspel

Despite the unruly material that requires a great deal of craftsmanship in the adaptation, artist Sharon Manassen always starts by exploring what lives deep inside her. The things that amaze and astonish her. Only then do the shapes in natural products arise. For example, this set of a cat and mouse was created from coconut and first grade silver.
10. Wooden Vajra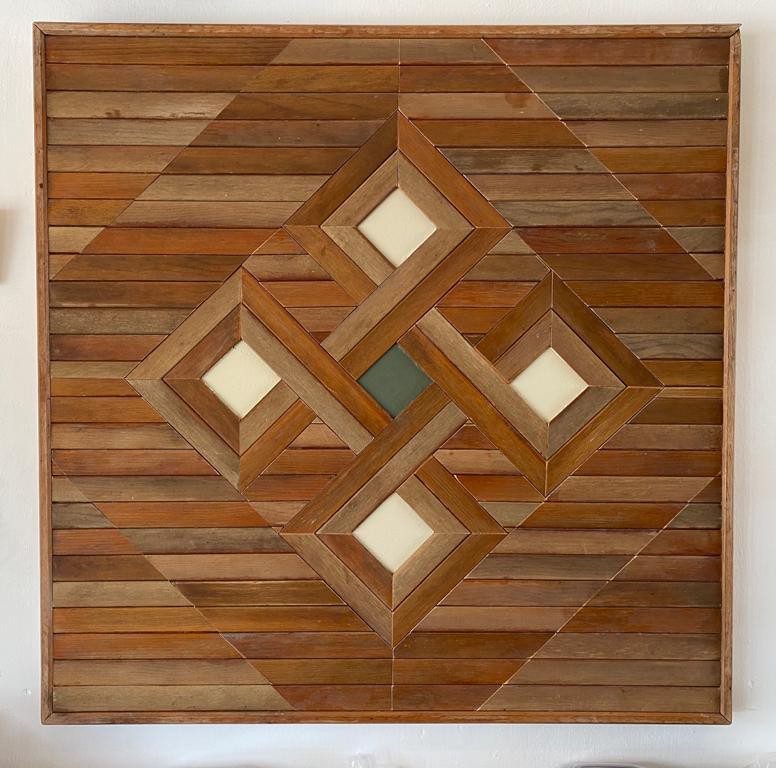 Artist Nir Karmazin demonstrates the diamond aspect of the Vajra: a true symbol of clarity, strength and stability. The different shades of wood in 'Wooden Vajra' form a beautiful play of shapes and colours.
Visit the artists' pages for more information about the artworks.
Header image: Hajnalka Fazekas – 'Dutch Influence'
Go back