6 Art Tips in France
4 July - 2021
by Alice Broeksma
569
France has considerably eased covid-measures, which means European visitors are now welcomed again with open arms. At this moment, everything France stands for is there to be enjoyed: sun, sea, nature, the terraces, and cuisine. And, of course, art. France is packed with art. The French Tourist Bureau points this out with a new campaign.

In big cities big art is no surprise. But do keep your eyes open in French provincial towns and villages. It is not unusual to come across fabulous little exhibitions, and the local Fine Arts Museums (Musées des Beaux Arts) often harbour master pieces. Take the early figurative Mondrian alongside work by Claudel and Rodin (Musée Sainte-Croix, Poitiers). Anywhere in the country you come across great art: the local French councils have powerful art connections and culture is in the genes.
6 Art Tips in France
(Source: the French Tourist Bureau)
Bordeaux
New in Bordeaux: Bassins de Lumières. Claiming to be the biggest centre for digital art in the world, located in a former submarine base. Surrounded by large projections the visitor is submerged in art. The famous wine capital has been beautifully revamped in recent years. A large part of Bordeaux has been placed on the World Heritage list of Unesco.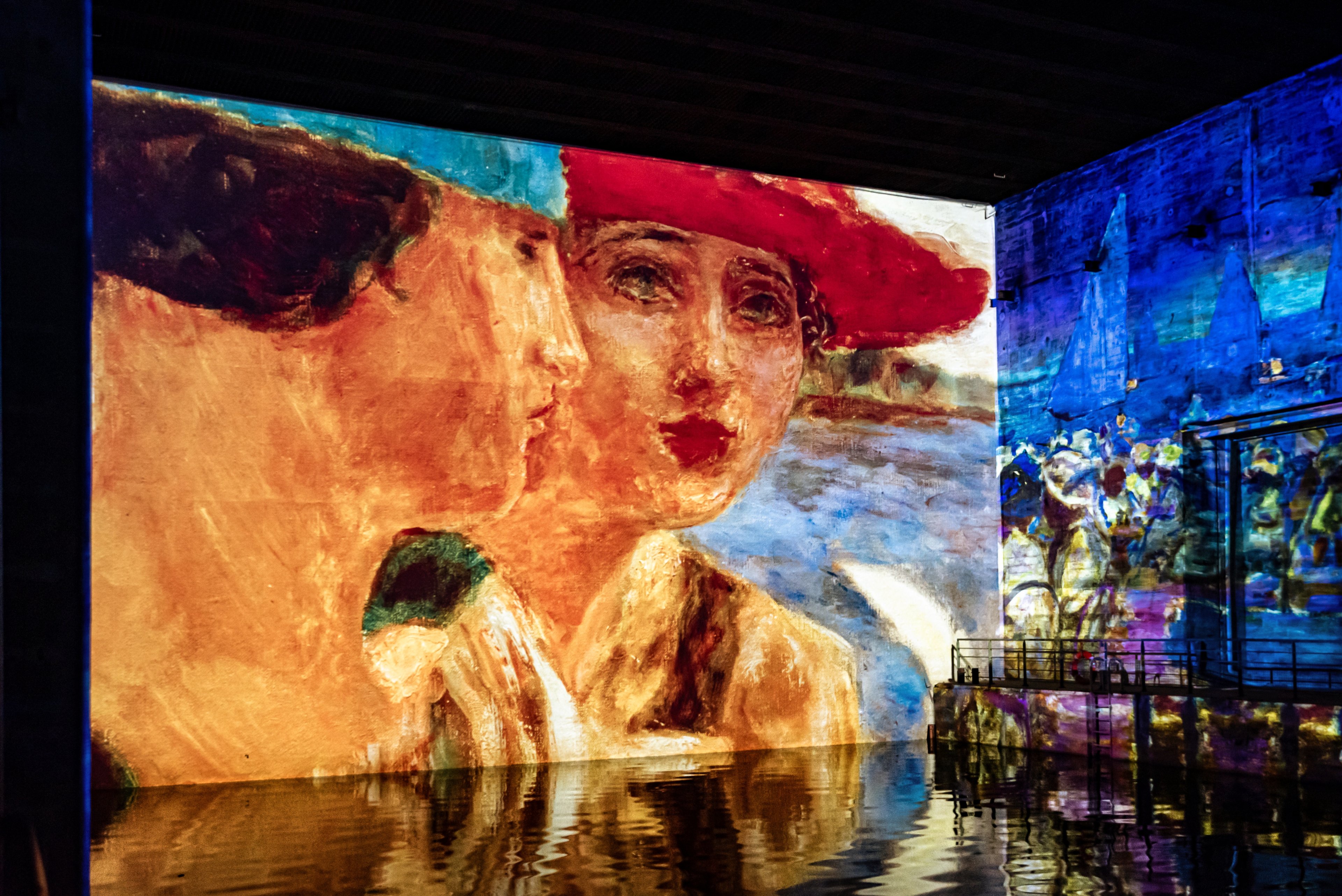 Fontevraud
This famous abbey has a new museum for modern art, housing the private collection of Martine and Léon Cligman. With works by Toulouse-Lautrec, Degas and Delaunay. More recent art by Germaine Richier and Bernard Buffet.
The abbey, just south of the river Loire near Chinon, was founded in the middle ages in the woods by a travelling priest. Throughout time Fontevraud had female leaders, abbesses with royal connections, or royals themselves. During the French Revolution (1789) the complex was heavily damaged. Soon after a prison was established, and this remained the case until 1963. The abbey is state property and was placed on the World Heritage list of Unesco in the year 2000, along with the Loire valley.
MAMC St Etienne
Saint-Etienne (Rhône-Alpes) was chosen 'Ville créative Design' in 2010. Here you will find the Musée d'Art Moderne et Contemporain (MAMC), with one of Europe's largest contemporary art and design collections. From 1967 the museum grew in international importance under Bernard Ceysson, who was also involved leading Centre Pompidou in Paris. His successors continued his policy. There are prominent exhibitions.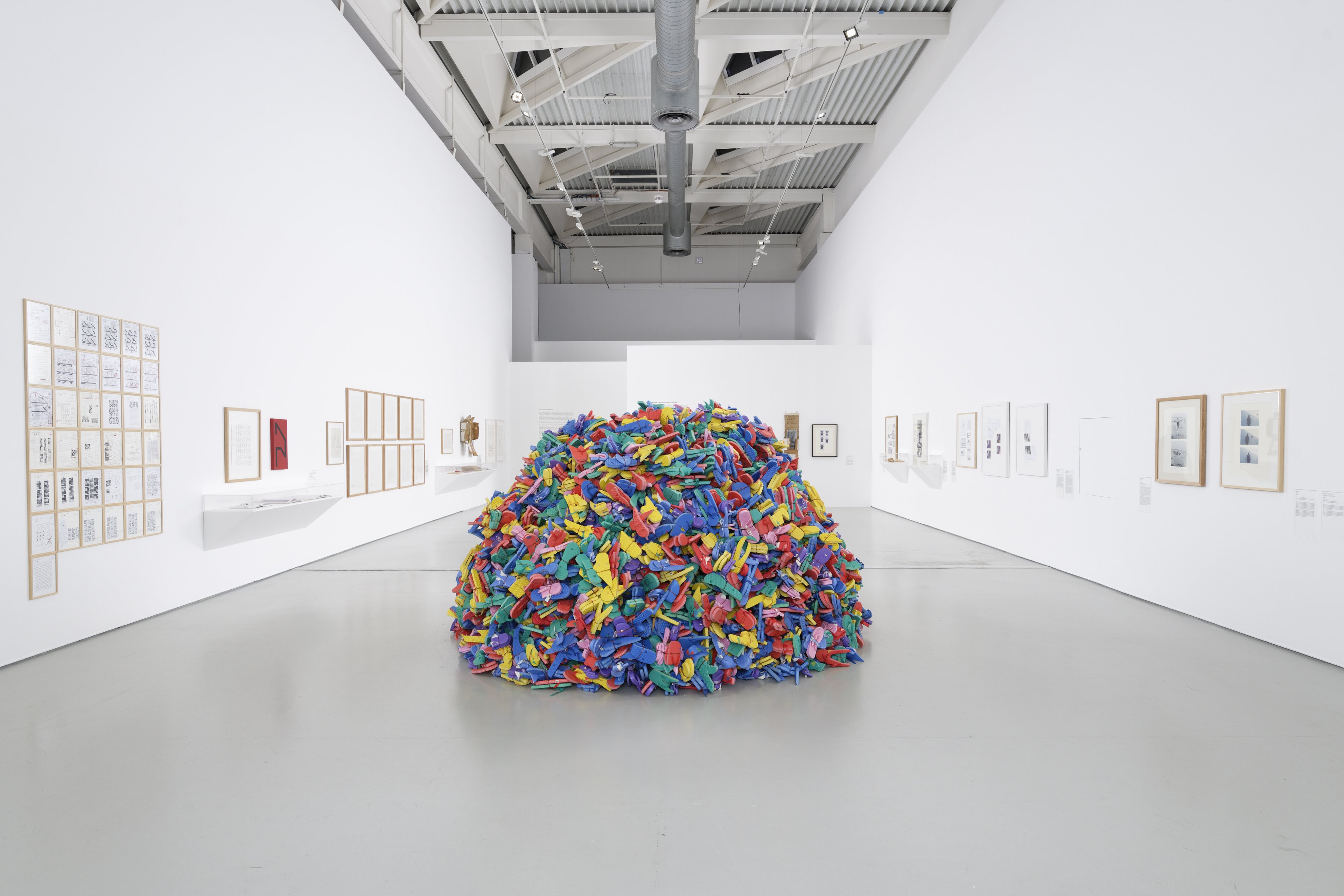 Nantes
Nantes is a prime example of France generating new dynamics after loss of industries. Now one of Europe's 'Green capitals', art and culture play a major role. A 12 kilometer long 'ligne verte' (green line) connects indoor and outdoor art. Titled 'Le Voyage à Nantes' (Journey in Nantes), the route includes the renovated Museum of Fine Arts which houses works by Picasso, Kandinsky and Monet. Sunset above the river Loire is part of the route too, as is the fabulous mechanical 'Grand Elephant' strolling on the south bank of the river. There are more surrealist mechanical beasts, a referral to the legacy of the 19th century adventure author Jules Verne who was born in Nantes.
Normandy – impressionism
It was in Le Havre where Monet painted 'Impression, Sunrise' in 1872. This painting gave the world-famous art movement its name. The same light is still reflected by the sea. Le Havre is an excellent starting point for a trip exploring Honfleur, Trouville and Deauville, the big names in impressionism. MUMA in Le Havre (Musée d'Art Moderne André Malraux) houses one of the world's biggest collections of impressionist paintings.
Provence
Not a bad combination: art in the vineyards. You will find 36 art works around Château La Coste in Puy-Ste-Réparade. Domaine de Peyrassol in Flassans-sur-Issole has a park with sculptures, and a permanent exhibition. Cylindre ouvert et aux couleurs (2017) by Daniel Buren says it all: the light is deliciously French.