You're invited! Live and Digital Auction. Friday, May 20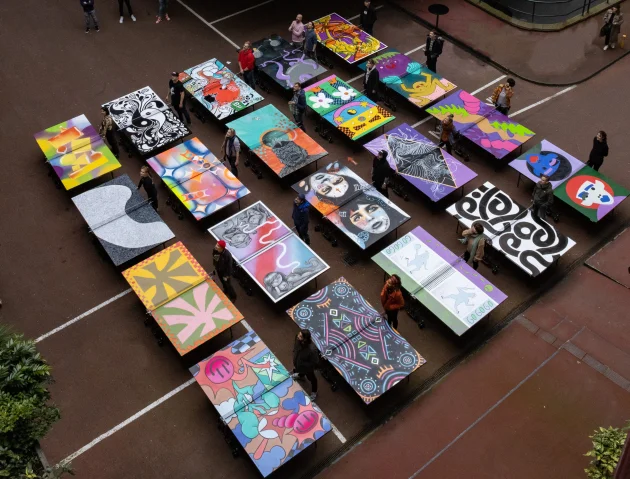 12 May - 2022
by Vincent Moleveld
206
Art and ping-pong lovers, your attention please! On Friday May 20, we will auction the 20 unique hand painted ping-pong tables that were created during last year's Dutch Design Week. We will be raising money for Giro555 to be earmarked for Ukraine relief efforts, in partnership with Online Gallery.
15:00 - 19:00
Live Charity Auction with drinks, workshops and a live DJ
RSVP via the GHG App required for tenants , space for workshops limited. Non-tenants can RSVP via email.