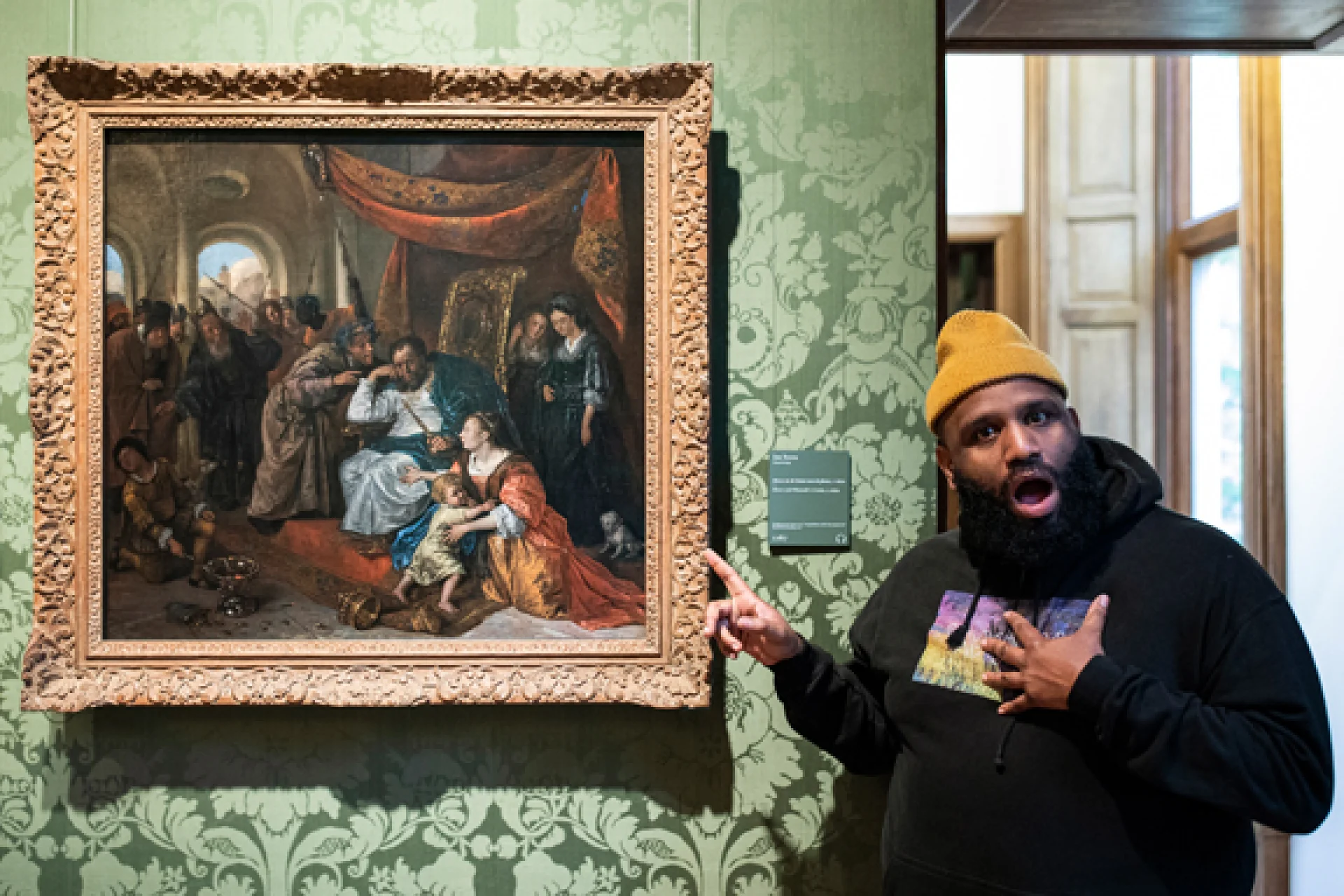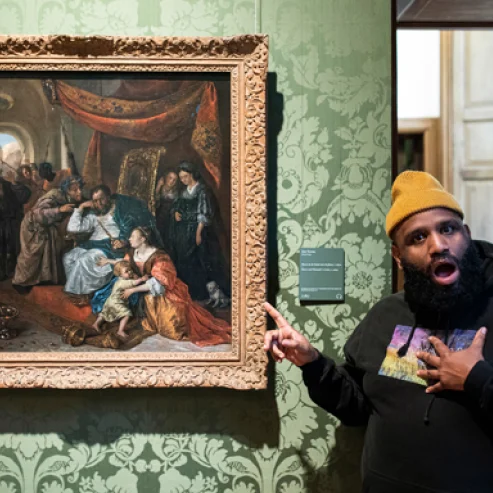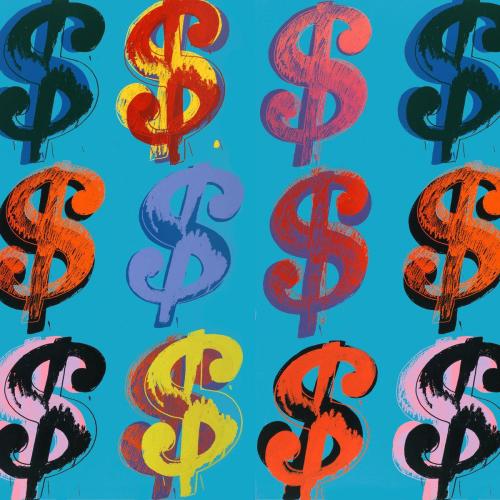 Sell your art online!


- Cheaper, faster and better than your own website!
- Create your own artist page
- Cancel per month

- Direct contact with Artbuyers

- NO commission over sold work!

Willie Wartaal bestijgt de troon in het Mauritshuis
15 July - 2020
by Vincent Moleveld
35
Op 23 juli 2020 brengt rapper Willie Wartaal zijn nieuwste nummer 'Mootje' uit en geeft hij een speciaal mini-concert met livestream vanuit het Mauritshuis. De rapper is alweer de vierde artiest in het kader van het muzikale project Bekijk het Mauritshuis met je oren, die een nummer schrijft bij een van de meesterwerken uit het museum.
Spinvis met het nummer 'Parel', MEROL met 'Slippertje' en Harrie Jekkers met 'Gezicht op Delft' gingen hem voor. Willie Wartaal, de energieke artiest die vooral bekend is door zijn werk met De Jeugd van Tegenwoordig en recentelijk zijn eerste solo album 'Enkelbangers' uitbracht, brengt met beats en elektronische invloeden een bekend bijbels verhaal op een schilderij van Jan Steen tot leven.
Willie Wartaal
Willie Wartaal (1982), echte naam Olivier Mitshel Locadia, mocht tijdens de 'lockdown' bij hoge uitzondering als enige in de museumzalen aanwezig zijn. Voorzien van een oortje werd hij op afstand door de collectie geleid door Geert-Jan Borgstein van de afdeling Educatie van het Mauritshuis. Wartaal tijdens de rondleiding: 'Ik vind het echt leuk hier man. Gewoon een hele gekke schatkist.' Belangrijk voor hem was om zich te kunnen identificeren met de hoofdpersoon op een schilderij. Het werk Twee Afrikaanse mannen van Rembrandt wist hem te raken.
'Ik vind dit heel tof, dit voelt heel modern omdat er donkere mensen op staan. Wel raar dat het eigenlijk zo simpel werkt. Het is een soort herkenning, omdat het donker is valt het meer op en vind je het ook tof.' Een klassiek schilderij dat ook zijn aandacht trok, namelijk Mozes en de kroon van de farao van Jan Steen uit 1670, koos hij uiteindelijk als inspiratie voor zijn nieuwe nummer. Hierover zei hij: 'Er valt geen keuze meer te maken. Dit is hét schilderij.'
Mozes en de kroon van de farao
Het verhaal op het kunstwerk speelt zich af in het oude Egypte. De vondeling Mozes werd door de raadgevers van de farao gezien als een bedreiging voor diens troon. Jan Steen beeldde de farao uit als een oude man die chagrijnig op zijn troon zit, omdat hij voelt dat zijn tijd is gekomen. Om te testen of Mozes daadwerkelijk een bedreiging vormde, dwong de farao Mozes te kiezen tussen goud en een schaal met gloeiende kooltjes. Het goud symboliseerde de troon van de farao. Uiteindelijk koos Mozes voor een kooltje en brandde zich. En zo meende de farao dat Mozes geen direct gevaar voor hem vormde.'Macht is altijd super fascinerend.', zei Willie Wartaal bij het zien van de farao.
Geef je nu op voor een Mini-concert
Op donderdagavond 23 juli 2020 wordt het nummer 'Mootje' voor het eerst ten gehore gebracht. Om 19.30 uur zal Willie Wartaal een livestream concert geven vanuit de foyer van het Mauritshuis. Fans kunnen het optreden volgen via het Mauritshuis Facebook-kanaal en de Instagram en Facebook-kanaal van Willie Wartaal. Voor 20 die hard fans is het mogelijk om exclusief bij dit mini-concert aanwezig te zijn, meld je hier aan! Daarnaast kunnen zij kans maken op een echte Willie Wartaal goodie tijdens het mini-concert. 'Mootje' is vanaf 24 juli te beluisteren op www.mauritshuis.nl/williewartaal en op Spotify (zowel onder Willie Wartaal als Mauritshuis official -playlist).
Luister naar de voorgaande artiesten op: Bekijk het Mauritshuis met je oren
Go back