Top 10: Illustrations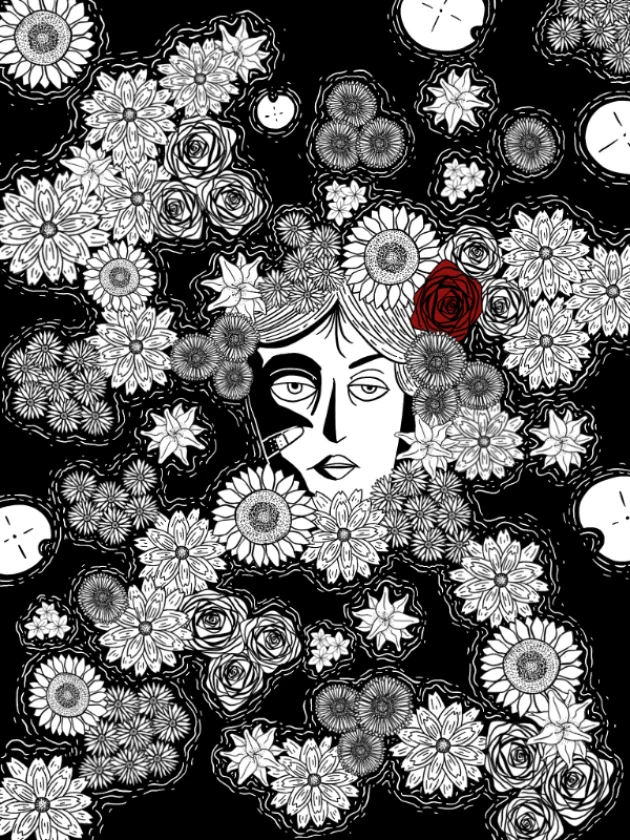 16 November - 2020
by Femke van Leeuwen
228
The 10 best illustrations by our Online Gallery artists.

1. Losing It
María Gómez is a Mexican illustrator that lives and works in the Netherlands. Her focus is on character illustrations and children's books. Gómez: "A small text I wrote together with this. Feeling like drowning with a looming presence constantly on me. It's hard to stay afloat, it's hard to let go and submerge fully. Bubbles or foam? I was losing it and although it's bright outside, the light does not seem to warm me up."
2. Aligned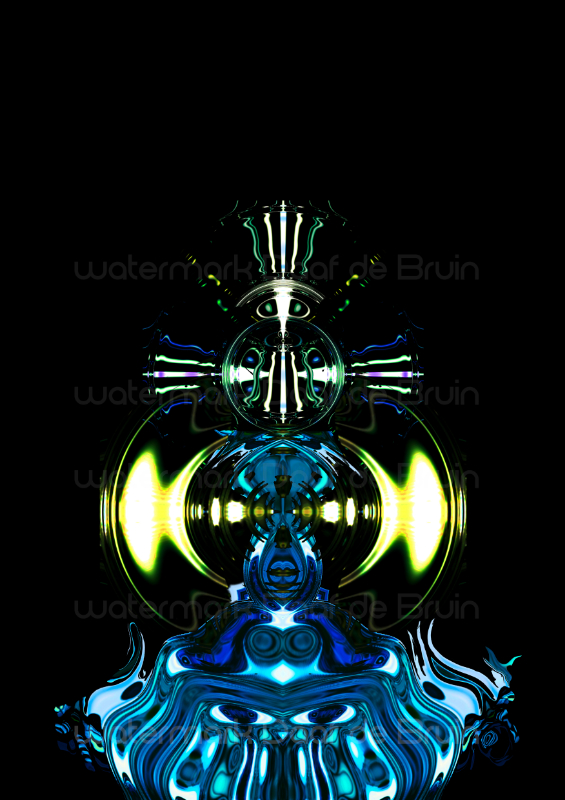 Multidisciplinary artist Daaf de Bruin is a fine arts graduate from Willem de Kooning art academy in Rotterdam, with 3,5 years of fashion design background. The main theme in its works are sociocultural subjects translated into an experimental and playful, accessible way. Its work is both an experience of inclusivism and exclusivism.
3. Dutch Fauna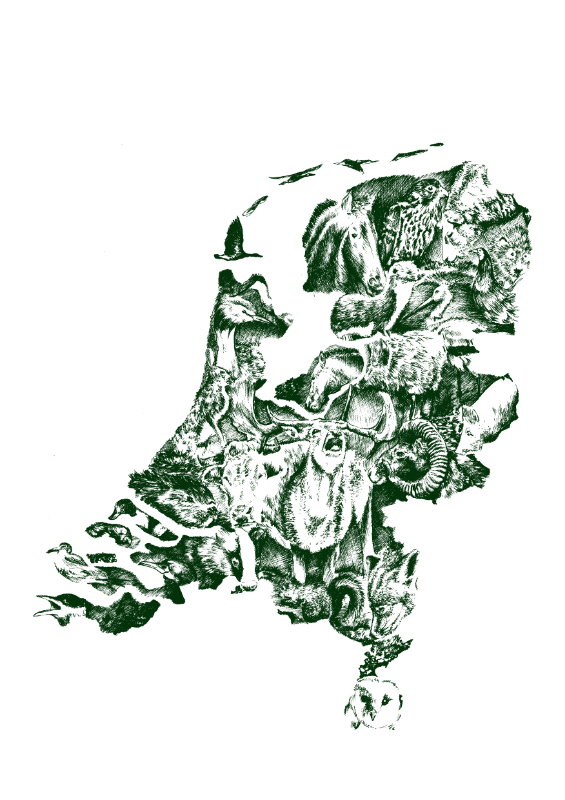 'Dutch fauna' is part of ArtbyJoost's seasonal poster series. In this series, the artist has built up continents from wild animals that live in these areas using a screen printing technique, referring to the seasons with both depiction and color. As in many of his works, he builds up new elements with different elements, creating a kind of surrealistic presentation.
4. Tea Party?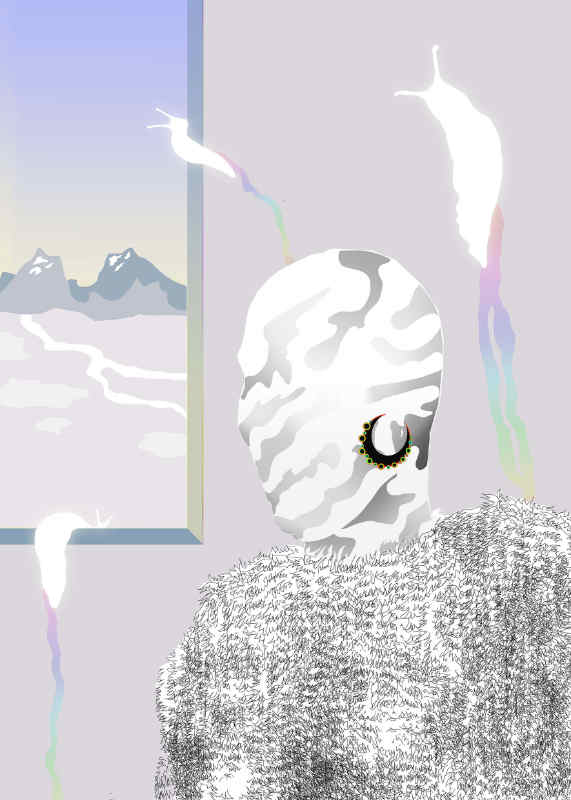 At number four is 'Tea time?' by Cristina Cociș, whose work is primarily focused on ideas of transformation and integration, often satirically illustrating the conscious mind's endeavor of conceptualizing its findings from the subconscious underworld. Cociș: "The characters are always in the midst of a certain stage of transfiguration. A personal form of mythology and symbolic language are emergent elements of this creative process. Archetypes, spirituality, violence and sexuality are recurring themes which I choose to express through various media."
5. African Male Lion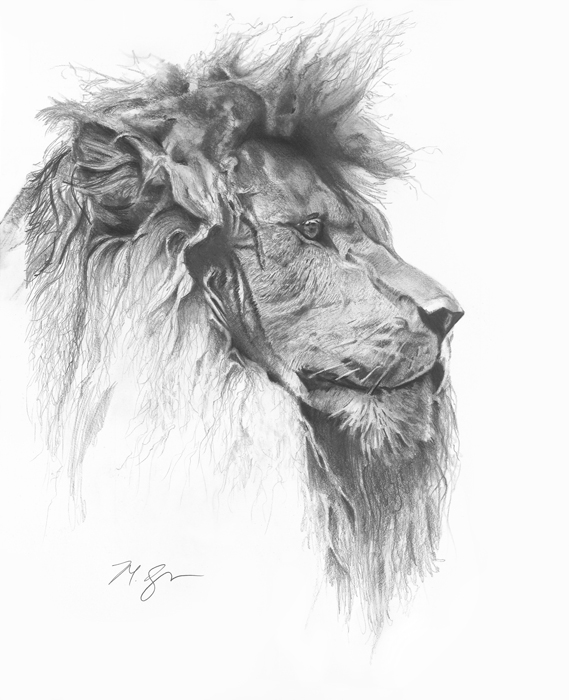 Matthew Tyree has a bachelor's degree in sculpture, but likes to draw. The African male lion above is drawn with graphite and is part of Tyree's Buffalo Zoo series. In this series, Tyree tries to capture the manifestations of captivity, realizing that his own sense of freedom is burdened by similar circumstances.
6. Moonlight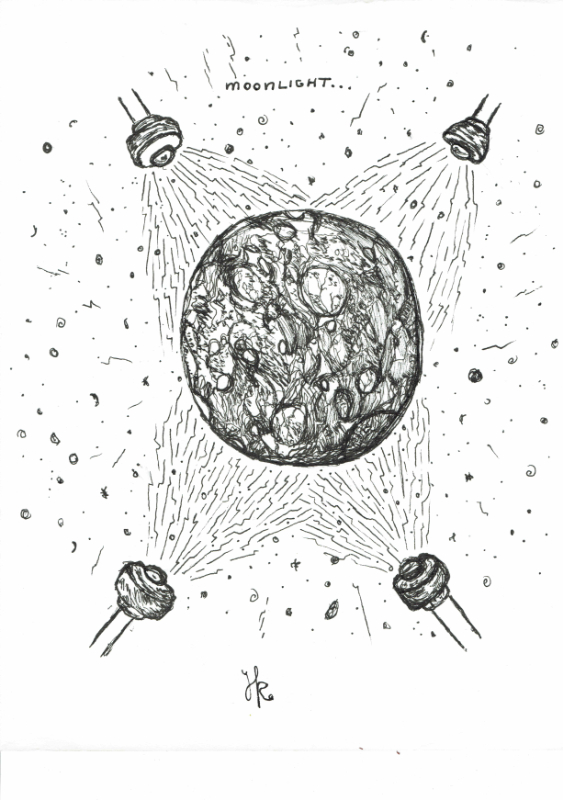 Joost Knipping, aka T0stiej, recently graduated as a graphic and spatial designer at the St. Joost Academy in Breda. Despite this, he mainly makes art, especially black and white art. Because of the fact he is color blind, working with black and white gives him the freedom to focus on the details, lines, forms, shapes, and thicknesses in his creative process.
7. Art and Alcohol are the Only Sane Responses to Life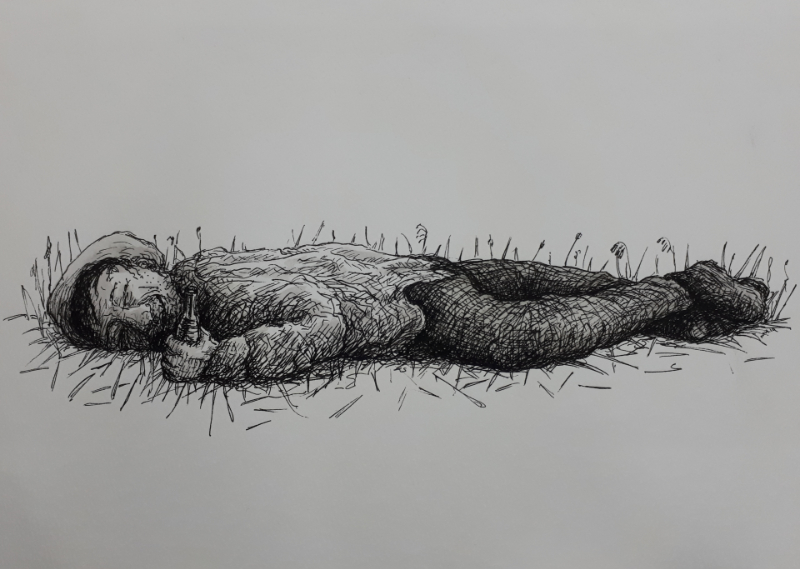 A piece by Michael Hayter about his illustration: "A man lies in a field, disheveled, and holding a bottle of beer or cider in his hand. His eyes are closed and he is smiling. He appears to be drunk or dreaming - or both. The image of drunk abandon came to me at a time of great social and personal stress. It is a very human thing, in times of stress, to turn to drink as a pacifier, or to help one to forget one's situation. It is a method as old as humanity itself. However, beyond alcohol, I have found that both the making of art and the exposure to it are powerful antidotes, comforters and aids to making sense of the chaos and occasional incomprehensibility of life. Art and alcohol as the saviors of humankind!"
8. Subconscious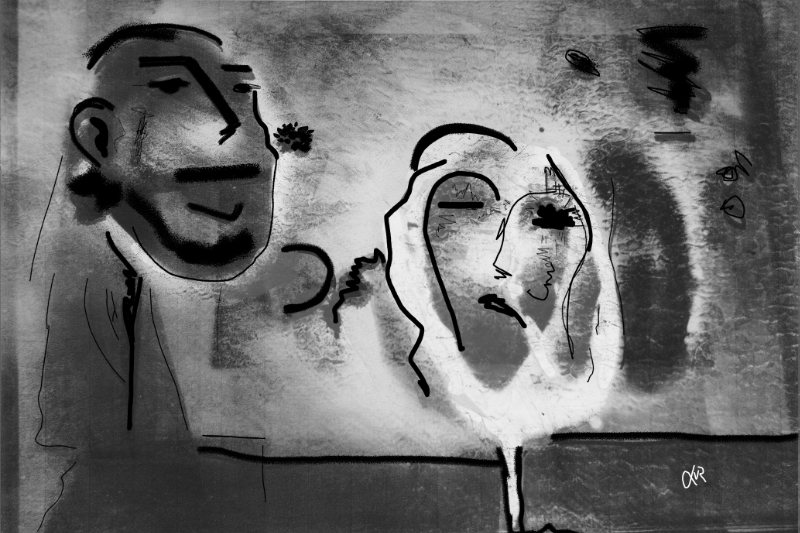 'Subconscious' should certainly not be missing from this list. The works by Xandra van Rossem present a realistic view of society, but at the same time allow you to experience a different, surreal reality. By making use of natural light and dark shadow lines, the works are characterized by strong use of composition.
9. Men at Work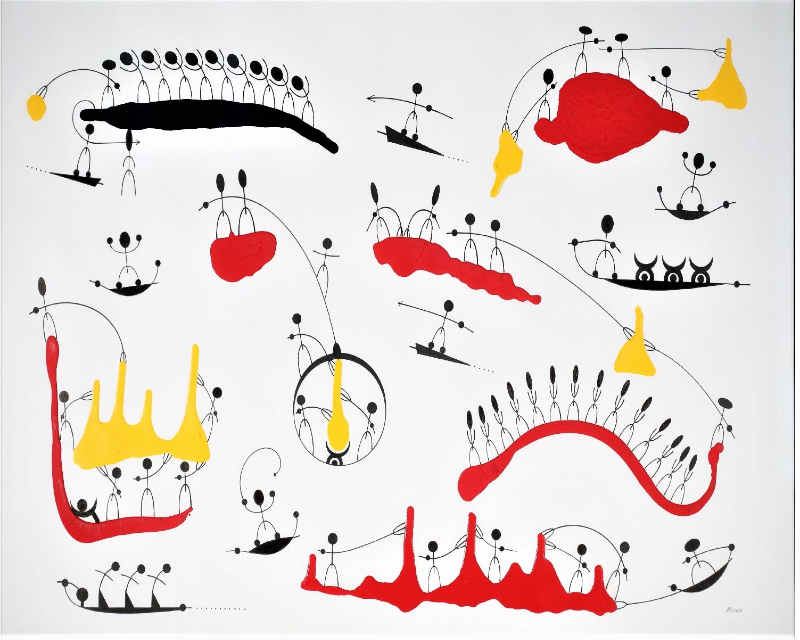 Ronald Krivosheiw's interest in art started at a graphic design firm, after which he founded his own company Speed Graphics. Since selling his business, he has focused on creating art. Krivosheiw: "In art, I express myself in a geometric and symbolic way, engaging myself in a mythical creation. This captures my background in graphic expression." His piece 'Men at Work' is inspired by a photograph taken of Brazilian gold miners in Brazil by Sebastiao Salgado. This creation depicts the ceaseless human activity at the core of modern civilization.
10. Black Bird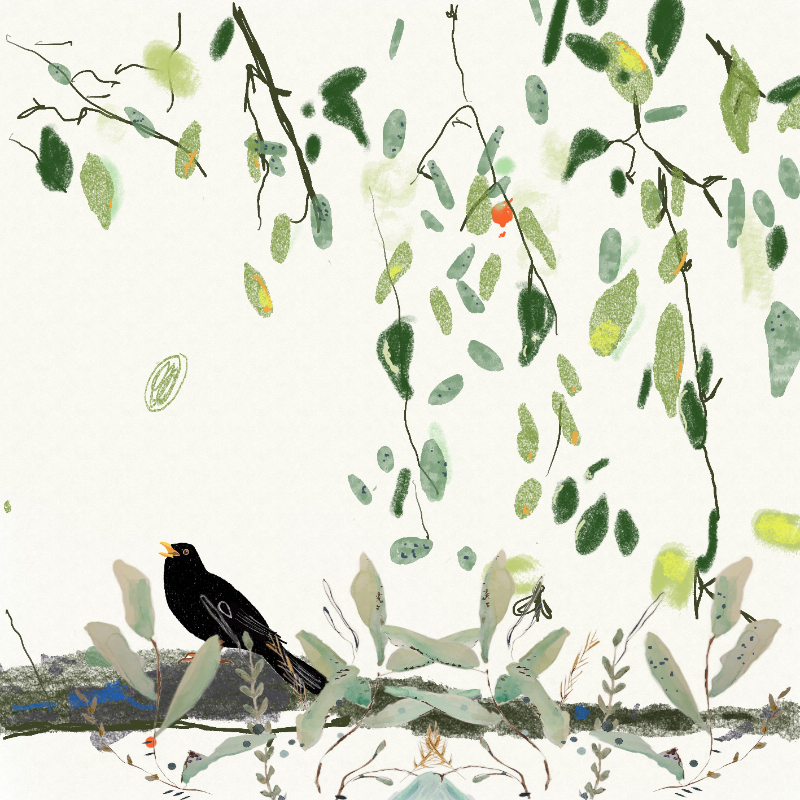 Finally an illustration by Gitta Pardoel, who combines her work as an architect / garden designer with that of an artist / illustrator. Her interests lie in landscape experiences and in the shifting of our idea of nature. Pardoel about her work 'Black bird': "I received the blackbird. In silent line, color and flat. The chalky sheet hung, sheltered the deep black."
Take a look at the artists' pages for more information about the artworks.
Header image: María Gómez – 'Drowning'