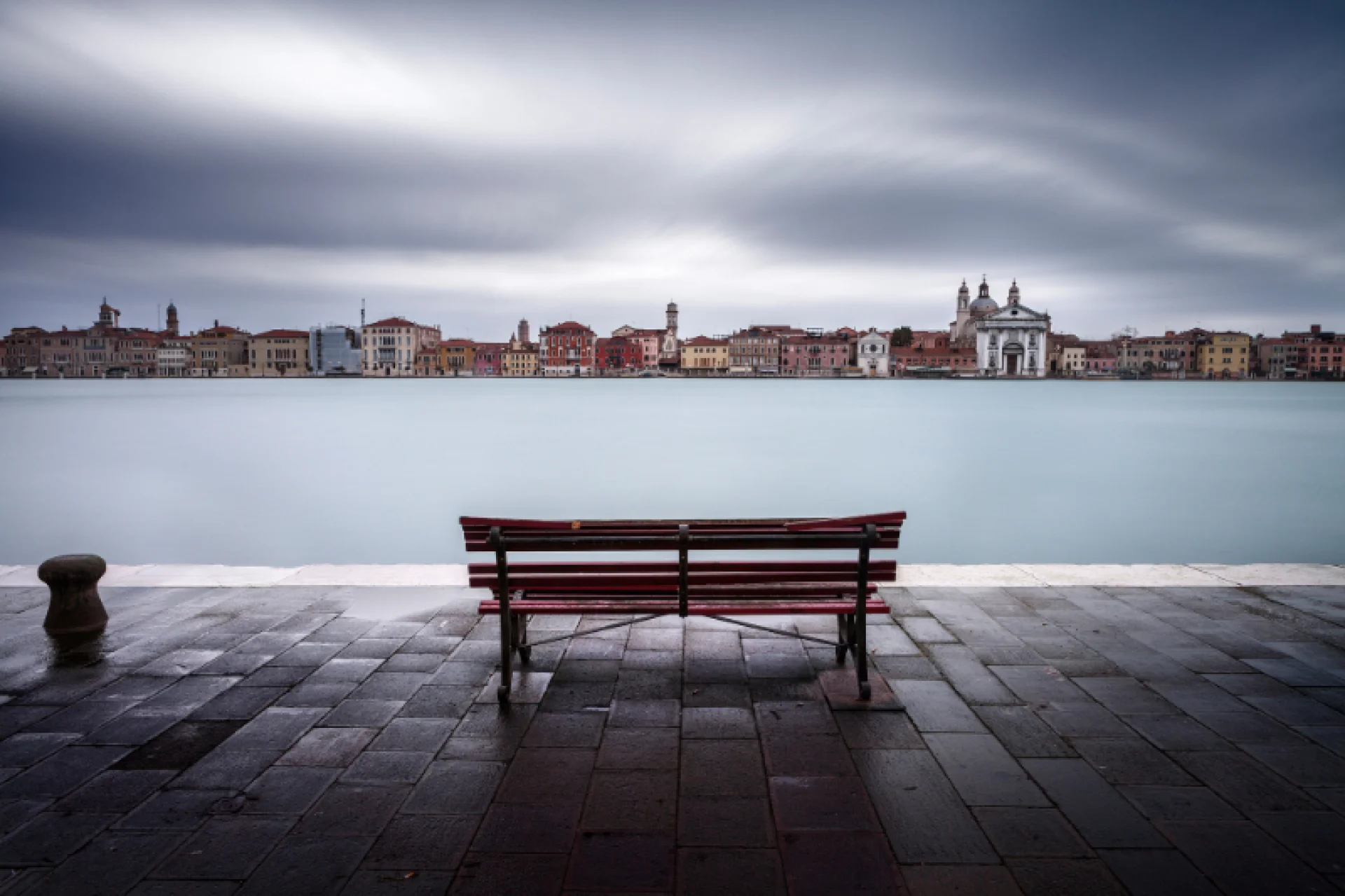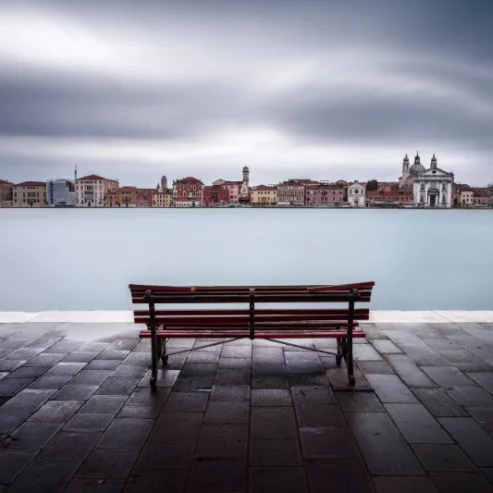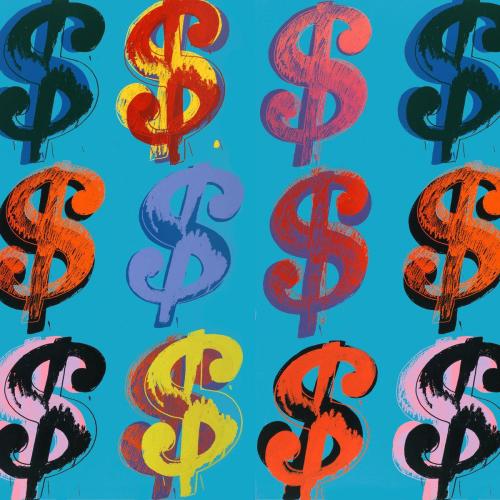 Sell your art online!


- Cheaper, faster and better than your own website!
- Create your own artist page
- Cancel per month

- Direct contact with Artbuyers

- NO commission over sold work!

Top 10: City landscapes on photo
13 December - 2020
by Femke van Leeuwen
89
The top 10 photographed city landscapes by Online Gallery's artists!
1. Venice, Time Fades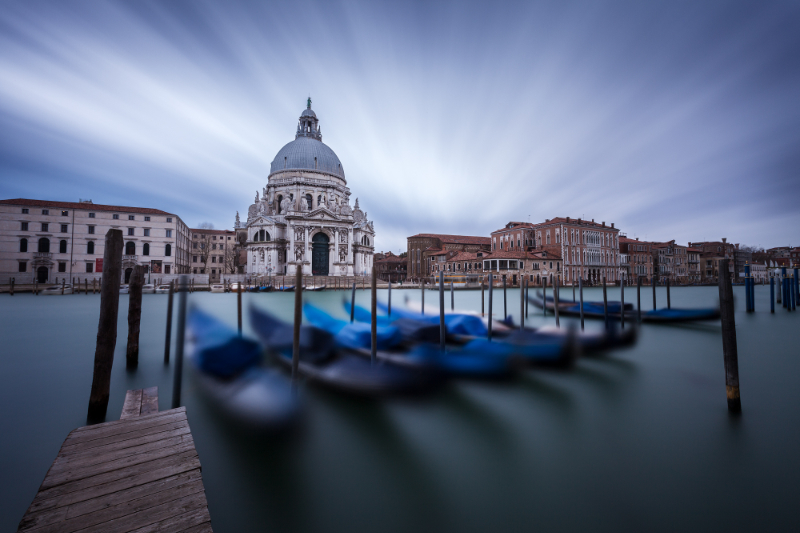 Frank Peters – 'Venice, Time Fades'
A minimalistic approach by Frank Peters to the Venice skyline, Italy with a view on the Basilica di Santa Maria della Salute and gondola in the foreground. By reducing compositions to the essence and using long exposures, Peeters turns the busy everyday life into serene images. Photos will become day dreams, timeless experiences, travels to a reality that never existed, until you'll get drawn by it.
2. Urban Landscape 19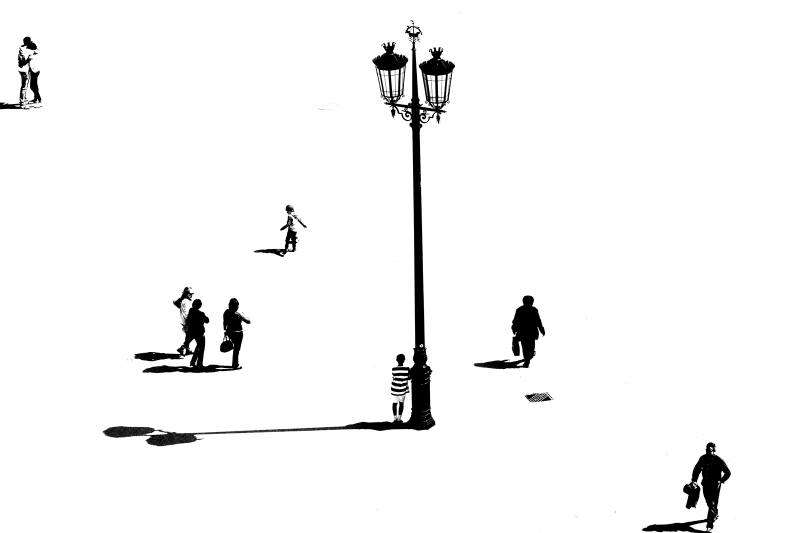 Portuguese street photographer Ricardo Reis creates surreal images, mainly in black and white. Reis: "I think about how I would like to see reality, not how everyone sees it. That's why I add little things to the situation. However, I don't like post production; I prefer to do everything in the original. Therefore, I create those additions by using various old techniques during photographing."
3. Jan Jacob Slauerhoff | Leeuwarden Lonkt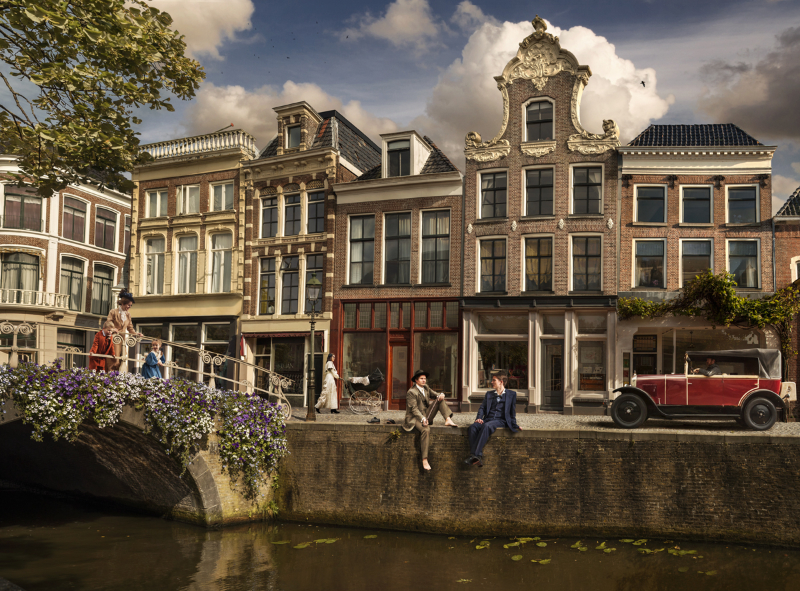 Maartje Roos has portrayed fragments from the lives of famous people from Leeuwarden, the Netherlands, in a contemporary way. Recognizable locations and elements of the current city have been used to go back in time. There is a lot involved in the process of this photo series. So far, a total of 33 extras have posed in historical costumes and it is quite a quest to get objects such as the pram and car in the above work 'Jan Jacob Slauerhoff' from the relevant zeitgeist.
4. Lost in Space 4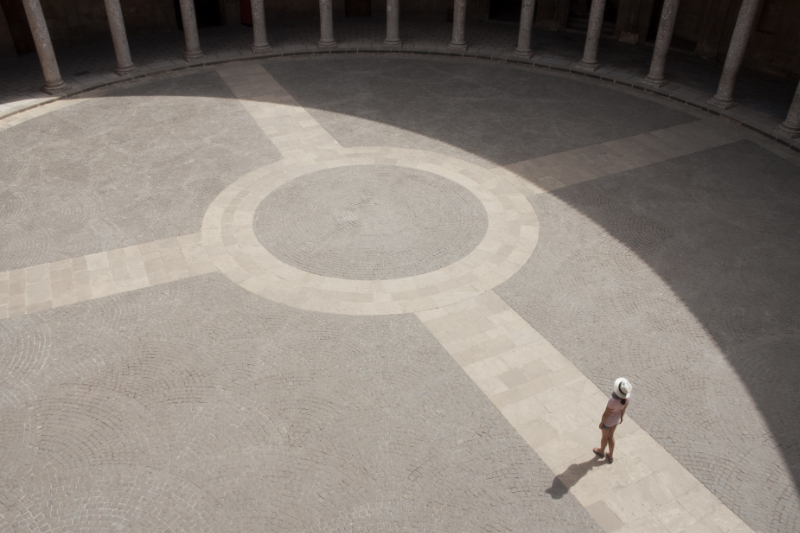 The works of Jacobien de Korte arise from personal feelings and experiences. De Korte: "I try to express concepts such as alienation, loneliness, mystery and melancholy in a quiet, introverted way. In striving for mutual recognizability, I hope to offer and find comfort and understanding."
5. Atomium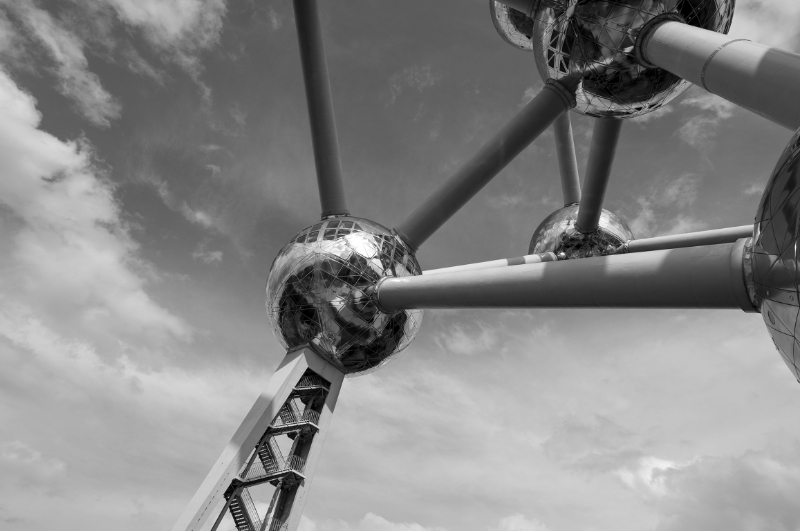 Ingo Robin's photos are often colorful, innovative and have absurd subjects such as a group of clowns walking in the snowy mountains. His photos of architecture, however, are in black and white with a more minimalist setting, and it's in this way as well that the photographer manages to grab our attention.
6. No Traffic, Yesterday Cars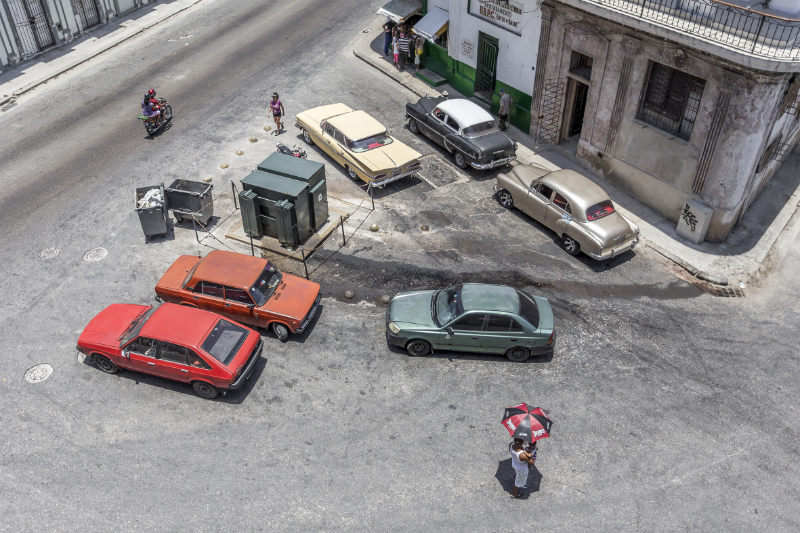 Manu de Caluwe takes us on his travels by means of photos. De Caluwe: "As a little boy I found my safe place through a lens and a decade later I noticed that the world was opening up for me. Other than a sense of direction and sensitivity to people, there would be no plan. That's why I like to travel and discover through the lens."
7. The Bridge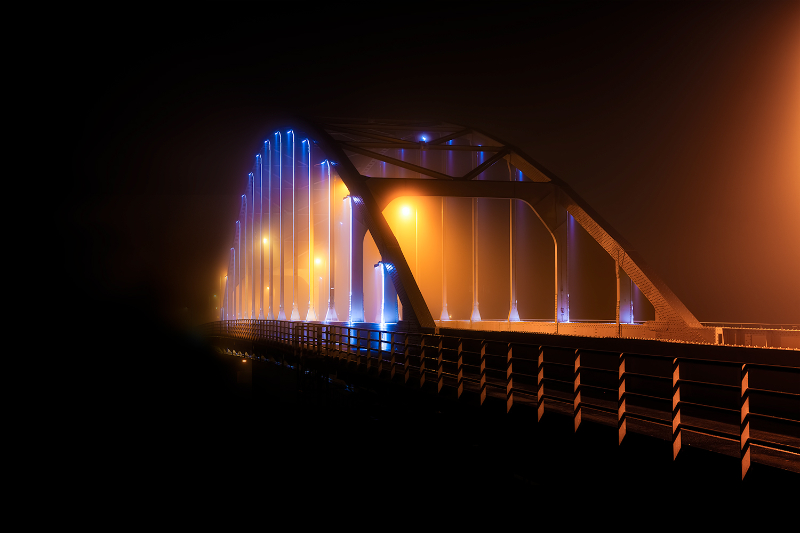 The self-taught Oscar de Wit photographed this bridge in Deventer early in the morning. The smooth lines, the warm yellow with cool blue lamps and the misty scene create a beautiful picture. Also take a look at the other photos of De Wit. He mainly photographs historical libraries, monumental buildings and crafts and then adapt them in his own style to nostalgic images.
8. Rotterdam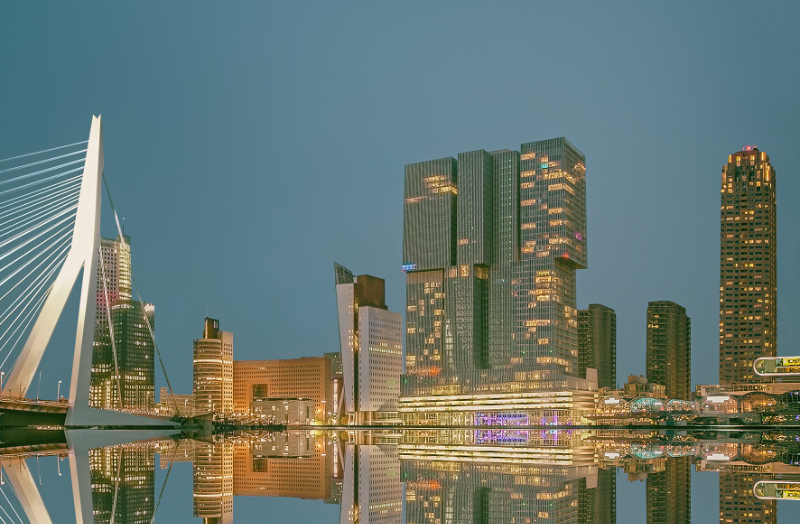 "Conventional Rotterdam landmark photographed from an elevated personal view. Through the last decade the city has become immensely photogenic, thus these images rightly awarding Rotterdam for its truly deserved merit", says Jerome Coppo about his work 'Rotterdam'. The Erasmus Bridge is probably the most photographed place in Rotterdam, but this interesting perspective with a view of the Wilhelminapier nevertheless attracts our attention.
9. 2200 – Old Skool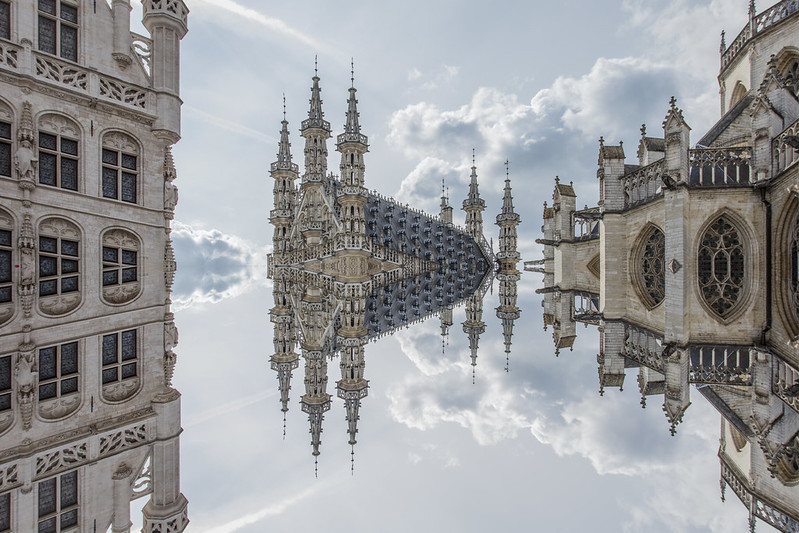 Piet Prins uses the camera in a surrealistic way from a magical realism, with Salvador Dalí and Maurits Escher as examples. The eye is challenged in a special way to search for reality in the objects. The subject and design surprises time and time again, because the complexity continually shows something different.
10. Paris Pyramid at Dusk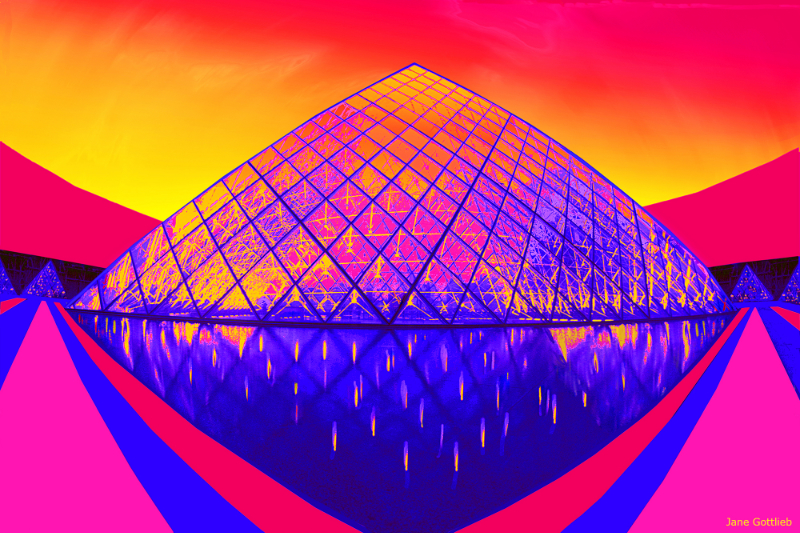 'Paris Pyramid at Dusk' is part of Jane Gottlieb's recent exhibition at the UCSB AD&A Museum featuring photographs of France. Gottlieb gives the Parisian pyramid of the tourist hotspot the Louvre her own twist by coloring her photo. "Color is luscious to me. It is a luxury to be able to fill my life with color. Color is energy; it evokes emotions and feelings and it makes you feel good", said Gottlieb.
View the artists' pages for more information about the works.
Image header: Frank Peeters – 'Bench, Venice'
Go back