The Van Gogh Museum in Amsterdam is a must-see for any art lover.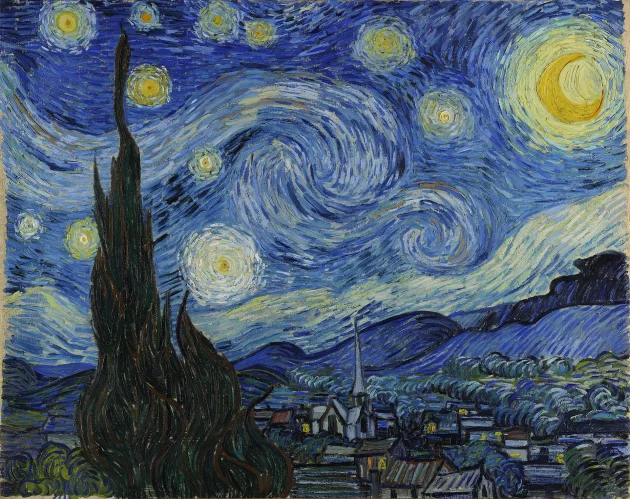 12 January - 2023
by Vincent Moleveld
32
The Van Gogh Museum in Amsterdam is a must-see for any art lover. The museum houses the largest collection of Vincent van Gogh's paintings and drawings in the world, as well as works by other artists from the 19th century. The building itself is modern and well-designed, with ample space for exhibitions and a great gift shop. The permanent collection is well-curated and provides a comprehensive overview of Van Gogh's artistic development, as well as an insight into the broader context of the art world in which he worked. Additionally, the museum often holds special exhibitions that are well worth checking out. Overall, the Van Gogh Museum is a fantastic destination for anyone interested in art and culture.
Exhibitions
The Van Gogh Museum regularly holds special exhibitions that showcase works by Van Gogh and other artists in context. These exhibitions often focus on a specific theme or period of Van Gogh's career and provide a deeper understanding of his work and influences.
Some recent examples of exhibitions held at the museum include:
"Van Gogh & Japan" - This exhibition examined the impact of Japanese art on Van Gogh's work, and featured a number of his paintings alongside works by Japanese artists.
"Van Gogh's Studio Practice" - This exhibition looked at Van Gogh's working methods and the materials he used, and included a number of his paintings, drawings, and letters.
"Van Gogh's Bedrooms" - This exhibition focused on the artist's iconic painting "The Bedroom" and its three versions, it also looked at the influence of this painting on Van Gogh's oeuvre and the representation of the bedroom as a motif in art.
"Van Gogh at work" - This exhibition explored Vincent van Gogh's working methods, the evolution of his style, and the context in which he worked. It featured 50 paintings and 30 drawings, including many of his most famous works.
These exhibitions change periodically and the museum updates the schedule of the exhibitions on their official website. Visitors can also check out the upcoming exhibitions, admission, and opening hours before they plan to visit.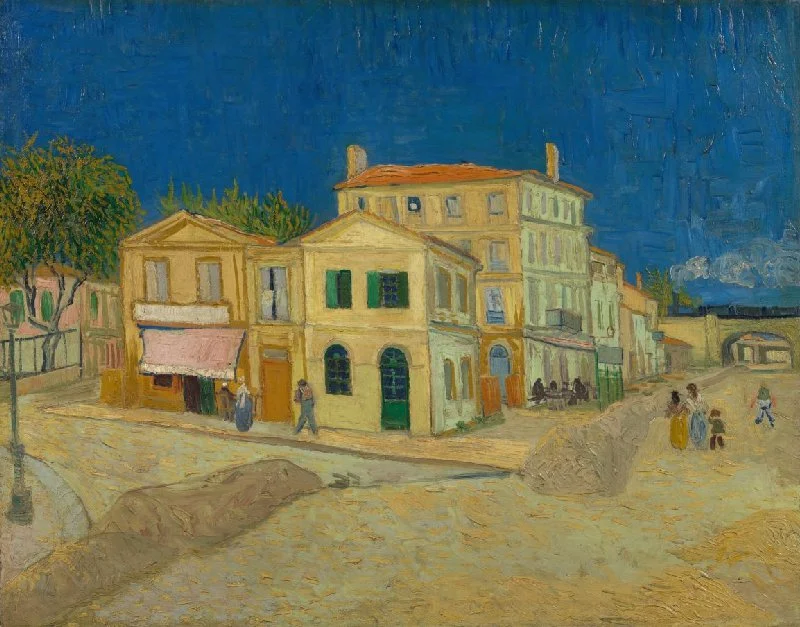 Vincent van Gogh (1853 - 1890), Arles, September 1888, oil on canvas, 72 cm x 91.5 cm, Credits (obliged to state): Van Gogh Museum, Amsterdam (Vincent van Gogh Foundation).

Masterpieces of van Gogh
Vincent van Gogh produced many masterpieces during his brief but highly productive career, but some of his most famous and enduring works include:
"The Starry Night" - This iconic painting depicts a view of the village of Saint-Rémy-de-Provence at night, with a swirling, dreamlike sky filled with stars and a crescent moon. The painting is known for its bold, expressive brushwork and the intense colors used to create a sense of movement and emotion.
"Sunflowers" - This series of paintings depicts a vase of sunflowers, with the blooms arranged in a variety of poses. The paintings are known for their bold, saturated colors and the sense of movement and life conveyed by the flowers.
"Irises" - This painting depicts a close-up of a bed of irises, with the flowers in full bloom. The painting is known for its striking use of color, with the deep blues and purples of the irises set off by the bright yellows and greens of the leaves. The painting is considered one of Van Gogh's masterpieces of light and color.
It's worth noting that these are just a few of Van Gogh's many masterpieces, and many other paintings such as "The Potato Eaters", "Almond Blossom", "The Yellow House", "Cypresses" and "The Sower" are also considered to be among his most important and iconic works.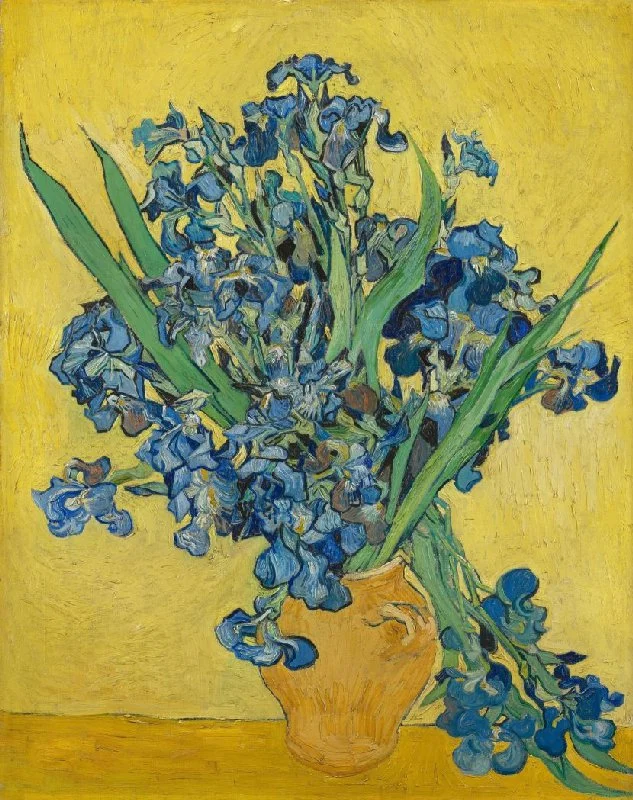 Irises, Vincent van Gogh (1853 - 1890), Saint-Rémy-de-Provence, May 1890, oil on canvas, 92.7 cm x 73.9 cm, Credits (obliged to state): Van Gogh Museum, Amsterdam (Vincent van Gogh Foundation)
Vincent and his brother
Vincent van Gogh had a close relationship with his younger brother, Theo van Gogh. Theo was an art dealer and he supported Vincent financially throughout his career. He also provided Vincent with emotional support, and the two brothers exchanged many letters in which they discussed Vincent's art, his struggles and his aspirations.
Theo was Vincent's greatest supporter, and he played a crucial role in promoting Vincent's work and getting it exhibited. He even provided Vincent with the money to start an art colony called "The Yellow House" in Arles, France, where Vincent painted some of his most famous works.
Theo's support for Vincent was not only financial, but also emotional. Vincent often wrote to Theo about his struggles with mental health and the difficulties he faced as an artist. Theo was always there to encourage and support him. Their relationship was a very close one and their letters reveal that they shared a deep bond.
Theo died in 1891, six months after Vincent, who was also suffering from poor health. Vincent's death was a suicide, and it's believed that the death of his brother had a profound impact on him. Vincent's paintings and letters to Theo are now considered some of the most important primary source materials for understanding the artist's life and work.
Was Vincent Rich?
Vincent van Gogh was not rich during his lifetime. He lived a relatively modest lifestyle and struggled financially for much of his career. He was often dependent on the support of his brother Theo, who was an art dealer and provided Vincent with financial assistance. Vincent also relied on the support of friends and other patrons to help him financially.
Despite this, Van Gogh's financial situation was often precarious and he frequently went into debt. He also had to move frequently due to lack of funds. He was not able to sell many of his paintings during his lifetime and most of them were left unsold in his atelier after his death.
Vincent's paintings were not well-known or highly valued during his lifetime, it was only after his death that his work began to gain recognition and appreciation. Today, his paintings are considered some of the most valuable and important works of art in the world, but during his lifetime, he was not able to enjoy the fame and fortune that his work has brought.
It's worth noting that despite his financial struggles, Vincent's focus was always on creating art and not on making money, he was driven by his passion for art and his desire to express himself through painting.
How did Vincent die?
Vincent van Gogh died on July 29, 1890, at the age of 37. He died by suicide, shooting himself in the chest with a revolver in a field near the village of Auvers-sur-Oise, France. He was found by a farmer and taken to a nearby inn where he died from his wounds the next day.
It is believed that Van Gogh's mental health had been deteriorating in the months leading up to his death. He had been treated for mental illness in the past and was known to have suffered from episodes of depression and mania. The exact reasons for his suicide are not known, but it is believed that a combination of factors, including his mental health struggles, his financial difficulties and the recent death of his beloved brother Theo, may have contributed to his decision to take his own life.
It's worth noting that Van Gogh's death was not immediately recognized as a suicide at the time. It was originally reported as an accidental death, but later investigations revealed that it was a suicide. Vincent's death was a great loss for the art world, as he was one of the most innovative and influential artists of his time.
Tickets and Ticket Prices
Plan your visit to the Van Gogh Museum. All entrance tickets include admission to the permanent collection and the current temporary exhibitions. Book your tickets in advance online.
Ticket Prices

€ 20 per person, free admission under 18 years old

Discount Cards

P

lease reserve your ticket with start time online
Address
Visit the Van Gogh Museum at: Museumplein 6 1071 DJ Amsterdam
Plan your route via Google Maps
Header image: Van Gogh - Starry Night - Google Art Project