The life Rembrandt van Rijn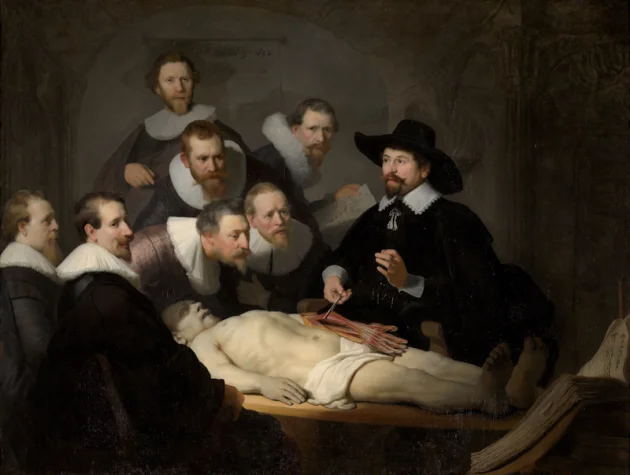 22 August - 2019
by Femke van Leeuwen
1748
The life of Rembrandt van Rijn (1606-1669). Rembrandt is considered to be one of the greatest European painters and etchers, as well as the most famous Dutch master of the 17th century. During this Golden Age Rembrandt managed to earn a living with his artworks and belonged to a higher position than the average Dutchman. His painting skills resulted in a demand for portraits, but his etchings were also sought after in Italy. How did Rembrandt become such a well-known artist?
Leiden period
Rembrandt was the son of a miller, born in Leiden. His parents had enrolled him for college after Latin school, but Rembrandt quickly quit. Instead, he became an apprentice painter, after which he started his first period as an independent artist in Leiden (1626-1631). His works often depicted Biblical stories. Rembrandt painted this in precision, with many details and bright colors.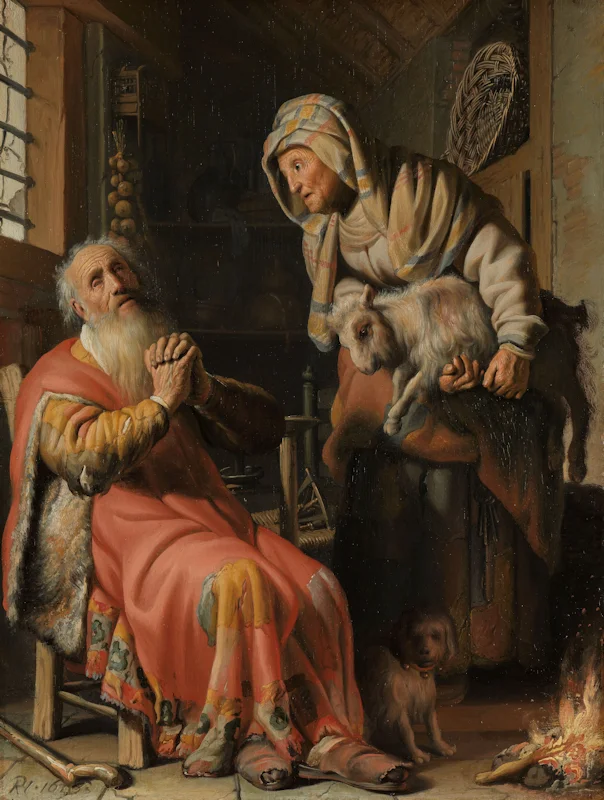 Amsterdam
In 1631, Rembrandt left his birthplace to move to Amsterdam. Here he made many commissioned portraits, but he also painted history pieces and made drawings and etchings. In his paintings the characteristics of Baroque painting increasingly came to the fore; the compositions became more dramatic, the contrast between the light and dark colors became stronger and his touch loosened.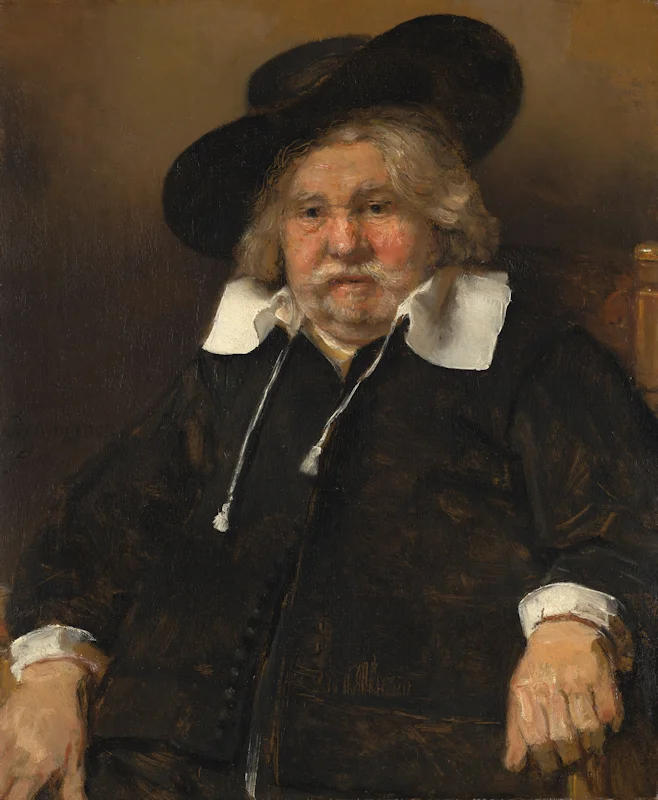 Rembrandt made many landscapes in the late 1930s, but from around 1640 his works became gloomy; perhaps due to all the setbacks in his life. In 1634 Rembrandt married Saskia van Uylenburgh. A tough time was ahead of them; three of their children had to be buried shortly after birth. Eventually they had a son, Titus. After his wife died in 1642, Rembrandt, together with Hendrickje Stoffels, also had a daughter in 1654, Cornelia. In the 1950s, Rembrandt's works became larger and more colorful, with more powerful brush strokes. In his last period as a painter, Rembrandt's work still contained many Biblical themes. His dramatic group portraits, however, disappeared for more intimate portraits.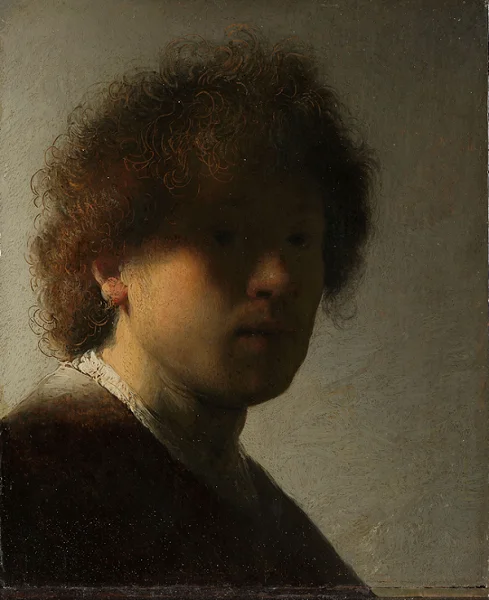 The Night Watch
Rembrandt's best-known work is The Corporality of Frans Banning Cocq and Lieutenant Willem Ruytenburgh (1642), which is better known as The Night Watch. This name was only given to it in the 18th century, when the painting became increasingly darker over the years. The composition of the painting was also originally something else. Captain Cocq and his lieutenant were not in the center of the canvas, but were walking towards the center. The canvas is shortened on all four sides, but mainly on the left. The most striking aspect of this painting is the use of chiaroscuro; the great contrast between light and dark colors. This technique was often used during the Baroque to incorporate drama into a painting. In De Nachtwacht, these strong contrasts bring unity to the composition and figures. This also highlights the expressive characteristics in the painting, while the unimportant details are subordinated. All this makes it a dynamic work and a good example of the Baroque in Dutch painting.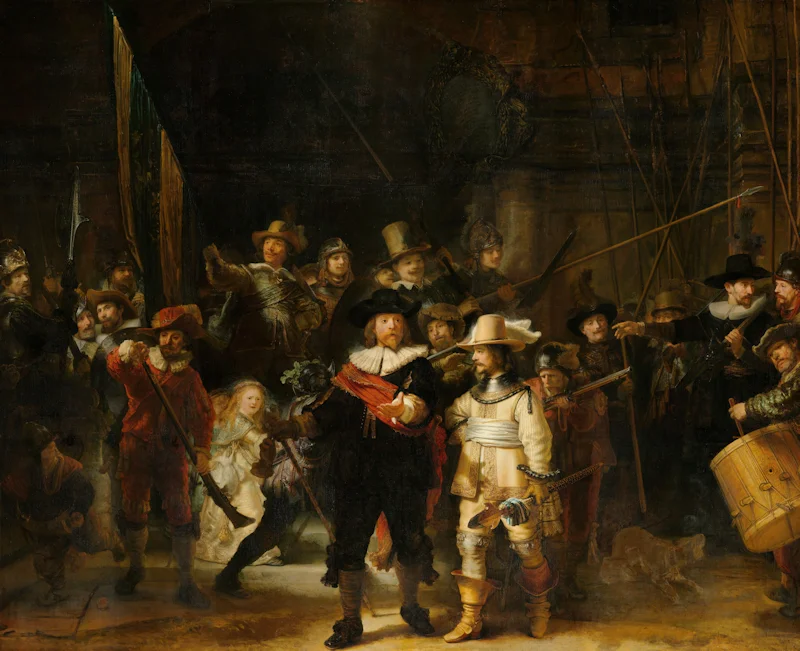 The life of ... serie
1. Het leven van Leonardo Da Vinci
2. Het leven van Picasso
3. Het leven van Vincent van Gogh


Image header: Rembrandt van Rijn, The anatomical lesson of Dr. Nicolaes Tulp, 1632, © Mauritshuis, The Hague