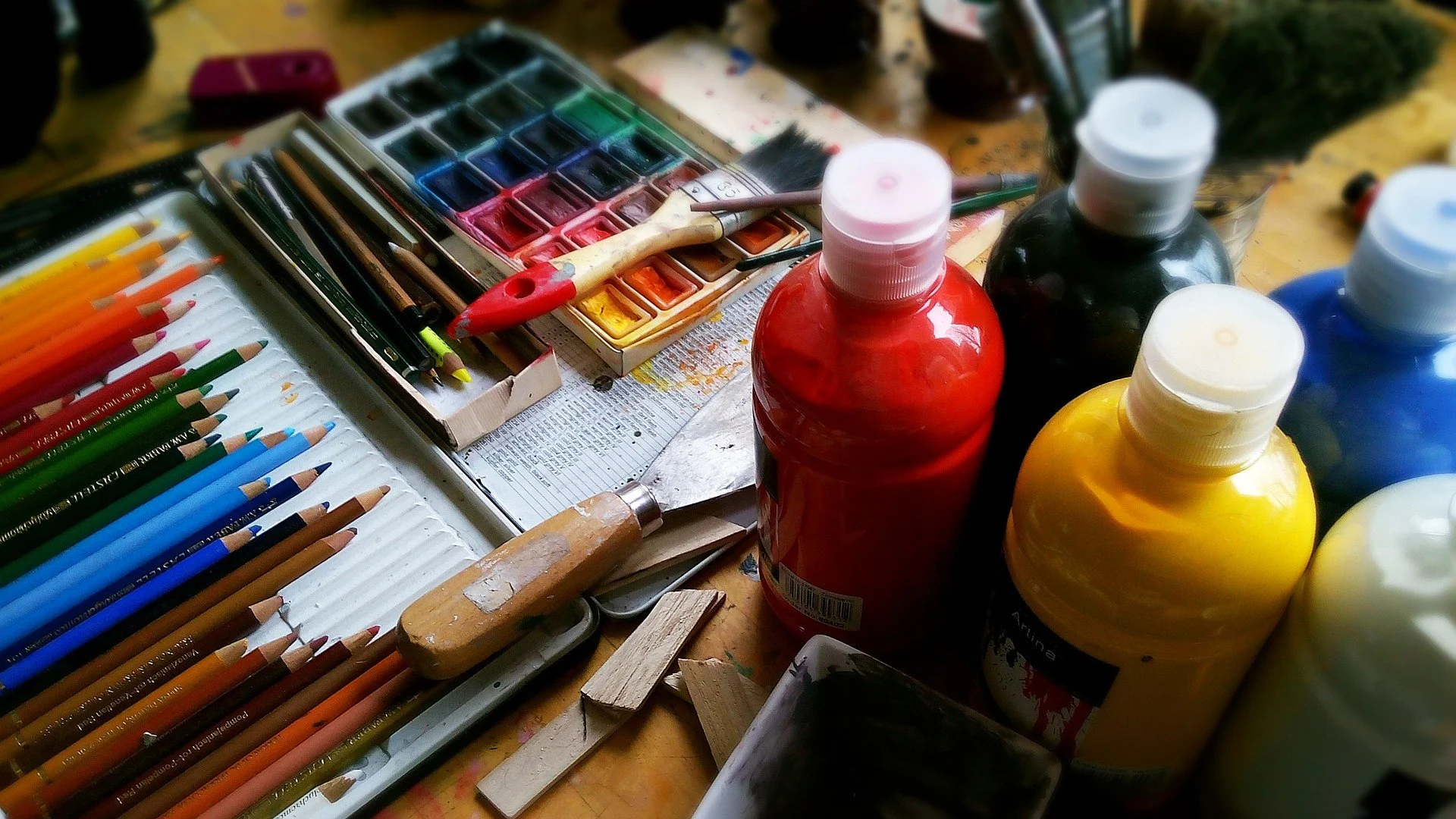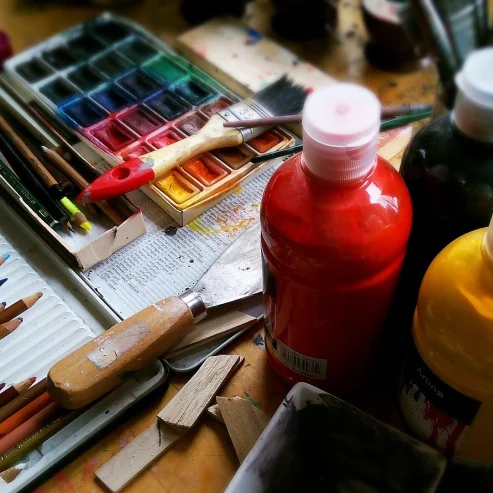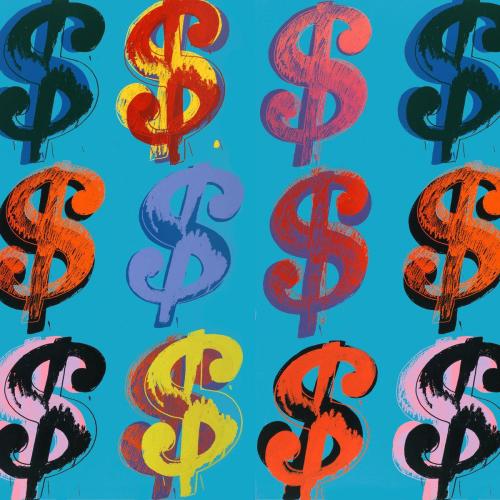 Sell your art online!


- Cheaper, faster and better than your own website!
- Create your own artist page
- Cancel per month

- Direct contact with Artbuyers

- NO commission over sold work!

Painting for Beginners: How to Get Started
4 September - 2017
by Vincent Moleveld
541
Painting for beginners and how to get started. We have made a collection of the basics you will need for your first painting. Don't expect too much, but just enjoy yourself.
Books about painting for beginners
Traditional art has been around a lot longer than digital and it's gonna be around for centuries to come. But something new always comes with a learning curve. You need to learn the materials, the techniques, and with oil you'll need to learn how to work with canvases too. Thankfully there are tons of books out there tailor-made for beginners.
Painting for the Absolute and Utter Beginner
Based on the author's successful courses and workshops, Painting for the Absolute and Utter Beginner really does start at the beginning, helping new painters find "what works" while providing information on all the necessary tools, tips, and techniques they'll need to create a representational painting.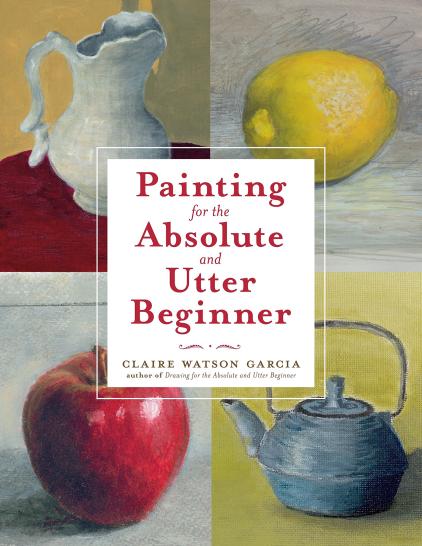 Learn to Paint in Acrylics with 50 Small Paintings
This unique book is a complete course in acrylic painting, built up from key techniques. As you progress through the sections of the book, the author demonstrates each technique with the creation of a mini painting, measuring 5-inches squared. So by the time you have worked right through to the end, you will have an amazing collection of 50 mini paintings—on board, paper, or canvas—that will be a testament to your skill and creativity.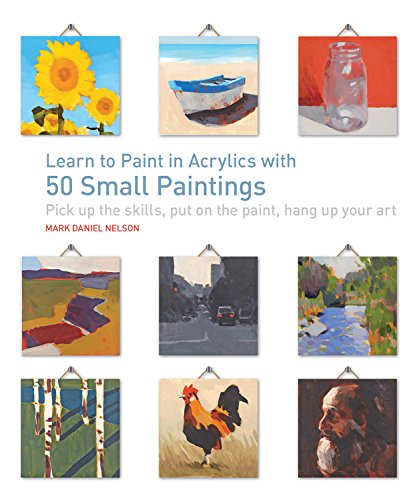 How to Paint: A Complete Beginner's Guide to Watercolors, Acrylics, and Oils
Start Painting Today! Covering the three most popular types of painting: watercolors, acrylics and oils, this comprehensive step-by-step guide provides basic information on materials and techniques as well as an exciting series of demonstrations aimed at complete beginners.
The unique approach of this book is so simple that the reader can start immediately on original and exciting projects. Each section has practical information on materials and equipment and includes a gallery of work by various artists to inspire the beginner. The projects cover all types of subjects, including landscapes, still life, people, flowers, animals and buildings.

Oil paint set
36 HIGH QUALITY VIVID COLORS IN LARGE 18ML TUBES: A full selection of 36 unique eye-catching vibrant oil-based colors that allow you to create stunning vivid masterpieces. U.S. Art Supplies superior performing artist oil paints will bring your artwork to life. They're ideal for use by professional artists, as well as the young aspiring artist.
PREMIUM PROFESSIONAL GRADE: The high intensity colors are made with premium quality pigments. The highly pigmented oil paint has a smooth consistency and the long working time permits the artist to blend colors and glaze them over a long period of time. The paint is excellent for use on canvas and most art media for creating wall art, portrait paintings, abstracts, landscapes and scenery.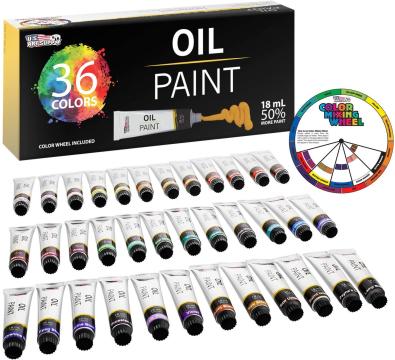 Brushes
All purpose paint brushes

Nylon, bristle, sponge & camel hair brushes

Wood handles in various sizes

Ideal for all mediums

Safe for educational use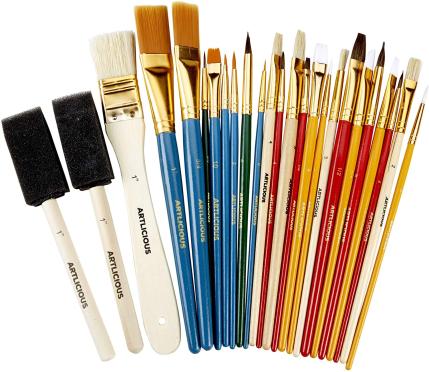 Painting easels
Height & Angle: 21" to 66" - Perfect for floor stand or tabletop display, Folds to only 21" for easy storage and transporting, Easy turn knobs for quick height/angle adjustments
Canvas Size: Accommodates panels or canvases up to 33"h x 1.2"d and can hold up to 25 lbs, Spring Loaded Top Clamp secures canvases in place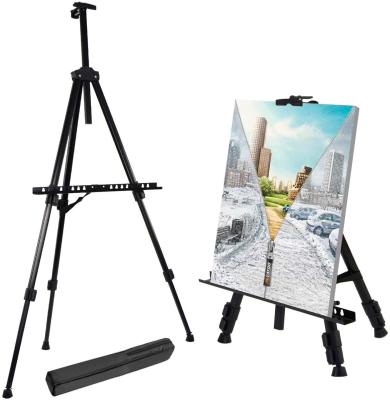 The Jack Richeson Lyptus Wood "Dulce" Easel holds canvasses up to 7ft high. The base measures 21 inch wide by 24 inch deep and is made of solid Lyptus hardwood.

Canvas
Quality cotton pre-stretched canvases

11 inches x 14 inches, 5/8" Thick- Pack of 7-for students, adults, and professionals, Acid-Free

Suitable for oil and acrylic painting

Artist Quality Bright White

Back-stapled for a clean look-ready to hang and comes in standard size for easy framing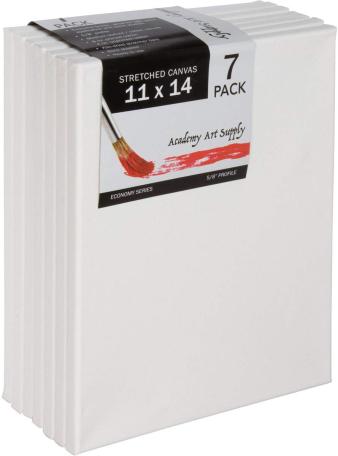 Go back