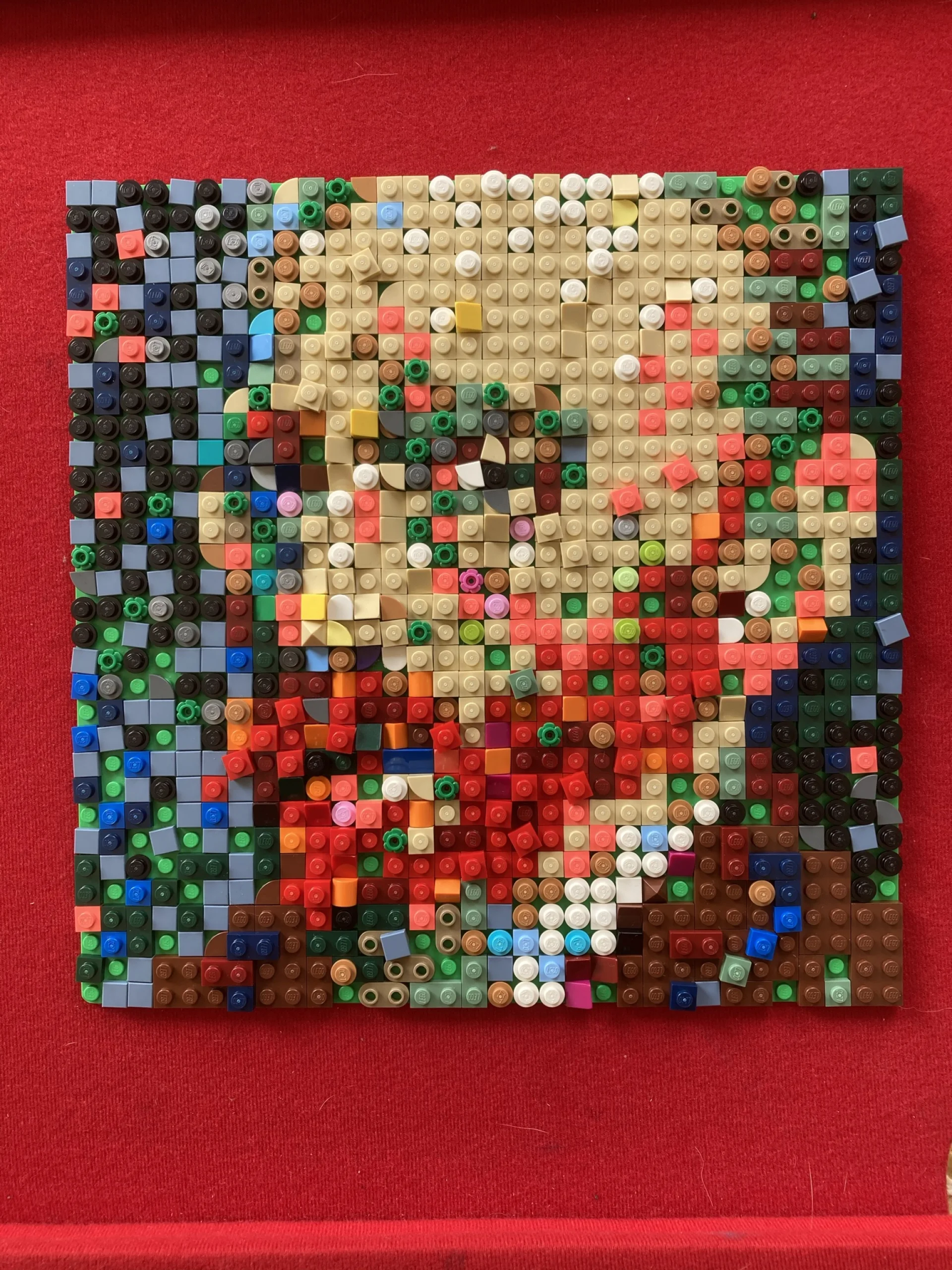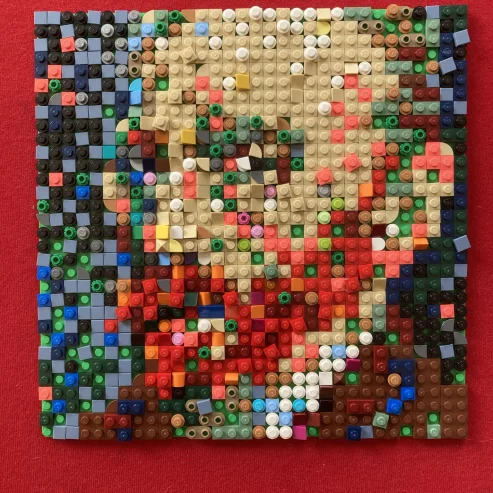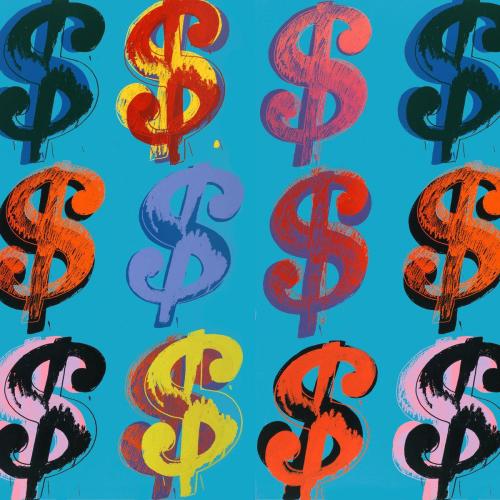 Sell your art online!


- Cheaper, faster and better than your own website!
- Create your own artist page
- Cancel per month

- Direct contact with Artbuyers

- NO commission over sold work!

Interview Ernesto Lemke - Brickpainting: painting with Lego
3 July - 2021
by Alice Broeksma
353
Taking part in 'Lego Masters' started off as a joke. Ernesto Lemke saw the tv-show at home and texted observations to a colleague. On impulse, they decided to take part. Lego Masters is a reality show in which teams compete to build the best Lego project. One of the assignments concerned art. Famous artists like Ai WeiWei and Olafur Eliasson have already used Lego in art. A new path opened for Ernesto Lemke, a trained Dutch artist and teacher. His Lego portraits attracted attention and he is now developing this as a new art form he calls 'Brickpainting'.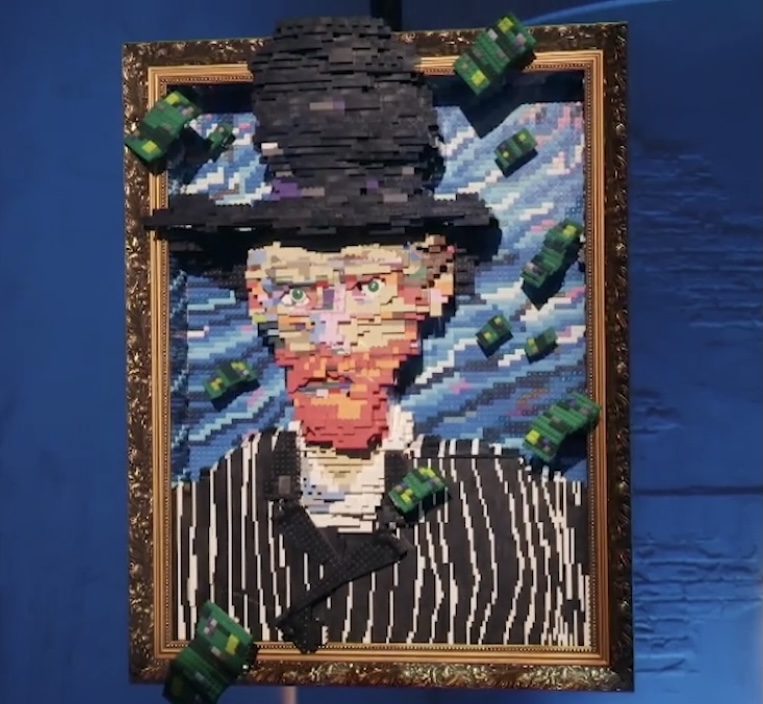 - How do you create a portrait with Lego?
It is not so different from working with paint. First, I look at the colour range. Of course, with Lego you cannot mix colours on canvas, you are tied to the material itself. If you start off with the wrong shade this will inevitably lead to dilemmas you cannot easily solve later. Therefore, you must constantly keep an eye on the total. It is a good idea to start off with the distinctive features in a face: eyes, nose, mouth. Simply because the dimensions are a given. Lego bricks, once fixed, do not allow for shifting around. You can only apply detail to a certain extent. This is an interesting challenge.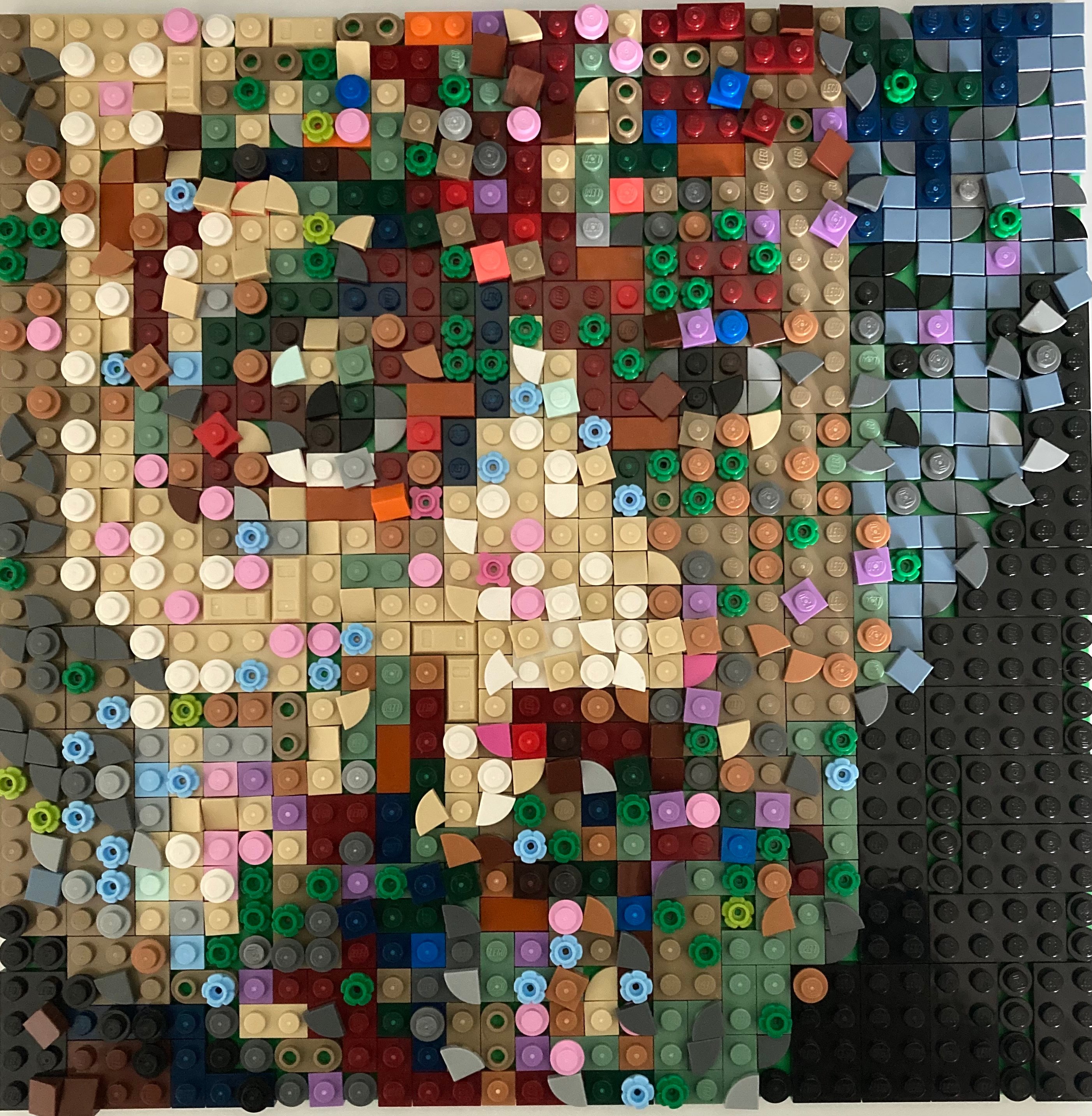 - 'Brick painting' is now seen as a new art form.
Professionals in the art industries have called the Vincent van Gogh portrait I made with Lego bricks exceptional, in the sense it has not been seen before. I realised this medium has stretched 'conventions'. It simply had not been done before in this particular way and this part explains the drive and fascination, in myself and others, to discover what else is possible. I would love to work on a larger scale, but the material is expensive. At this moment I work with the minimum size required for me to create what I want to express. Measured in Lego studs this is based on a 32 x 32 cm plate, sometimes slightly bigger. I am now talking to several interested parties. The work method, art with Lego, could be applied to various formats. We are now looking at which options are viable and should be developed further, and in which form.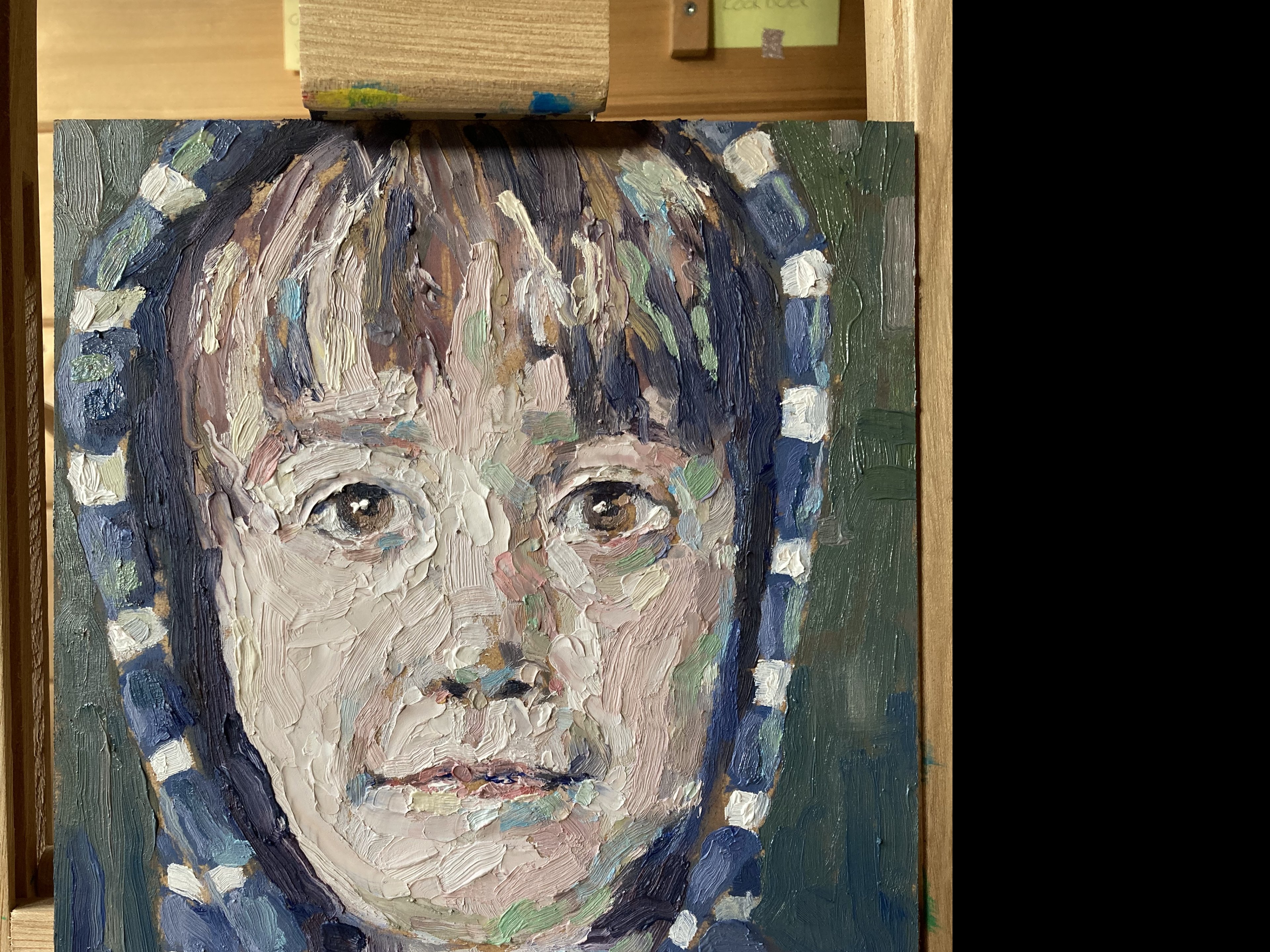 - In your other art work you look at current events, drawing portraits with covid face masks.
The inspiration came from participation in Lego Masters, being in contact with new people of whom you can see only half a face. That was quite an interesting experience. Because it is inevitable to project your own version to fill in the gaps, missing the facial expressions which define someone's personality just as much as his or her opinions.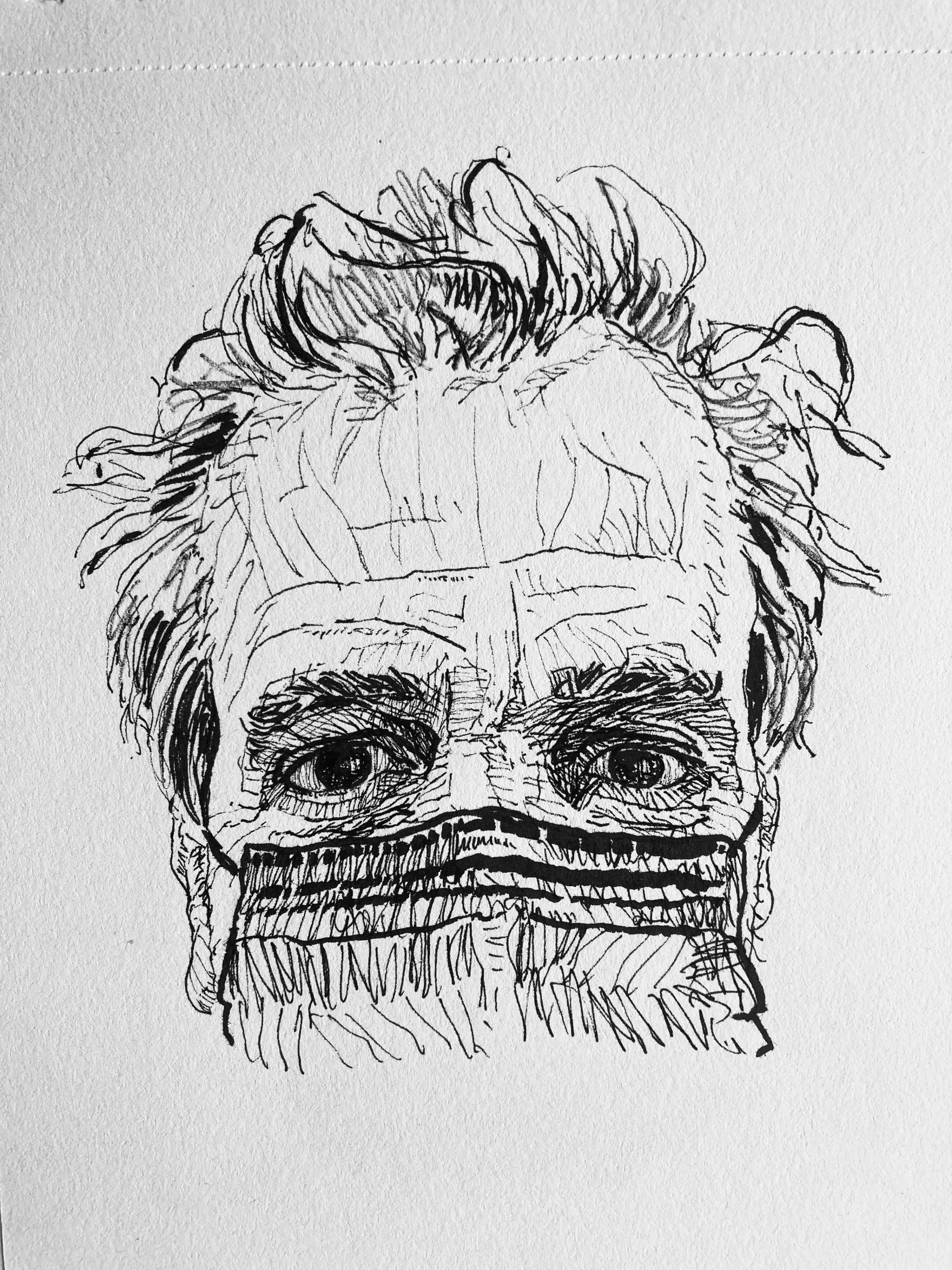 In drawing and painting I am technically able to tackle quite a few different subjects. I allow myself to try out all sorts of things, just for the enjoyment. For instance, I have produced murals, illustrations, shop windows, grafitti. This does not exclude my desire to dig deeper, to be more philosophical. My favourite artist is David Hockney. His work is very reflective, with representation and perceptions of time. This fascinates me. Buddhism plays a role in my life. And I am contemplating my father's family background in Indonesia. I have already produced paintings about Indonesia and would like to take it further. At this stage the ideas are not sharply defined, they are still misty, grainy as in the old family photos of that period.
| | |
| --- | --- |
| | |
May be this part explains why I enjoy art which requires a certain viewer involvement, with their own interpretations. Not everything needs to be 'completed'. The power of suggestion, not filling in everything, allows for adding imagination. May be this is why working the way I do may fascinate, with people sometimes wondering how I do what I do.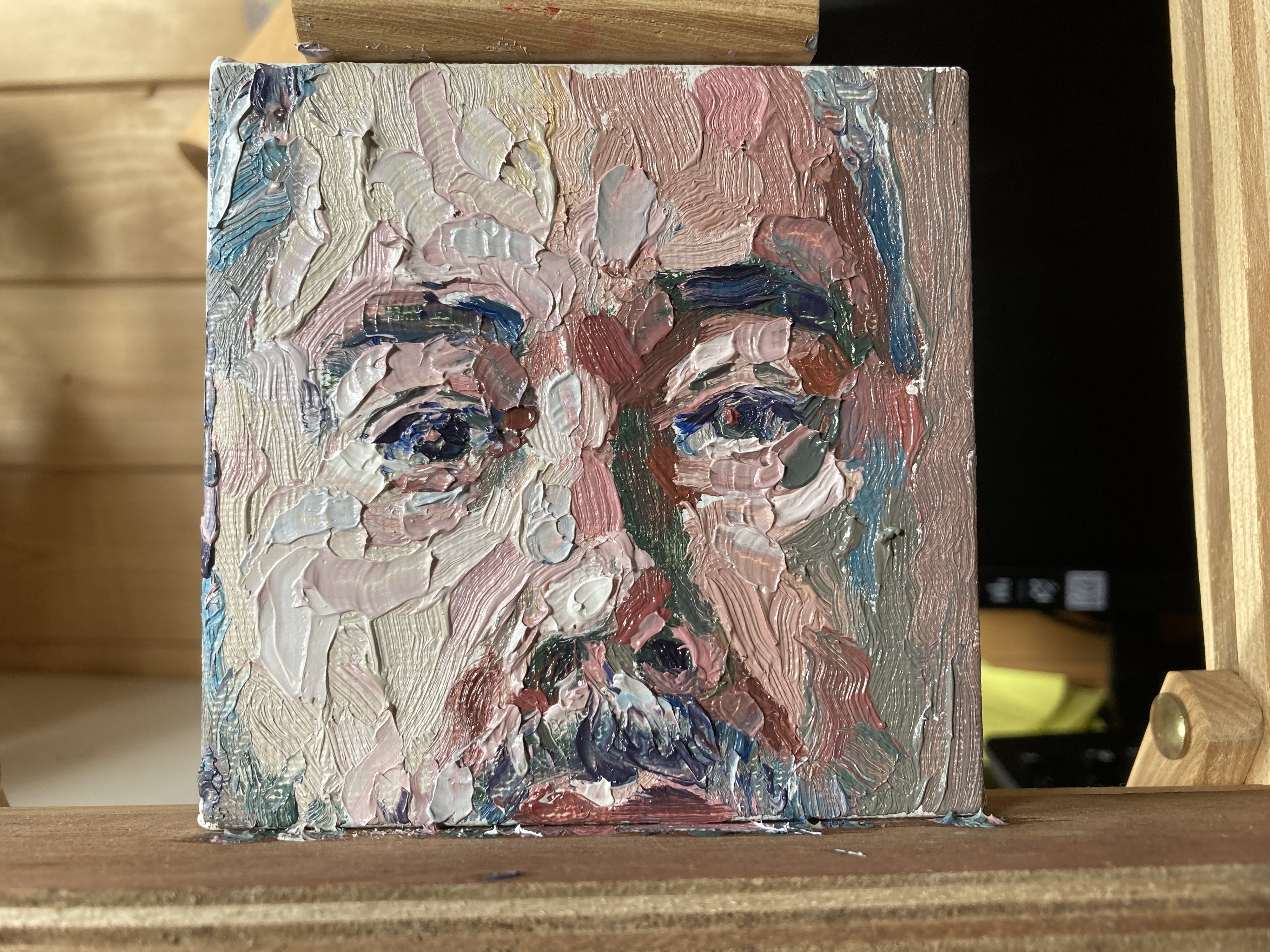 Visit the page of Ernesto Lemke
Go back