How to collect art in the digital age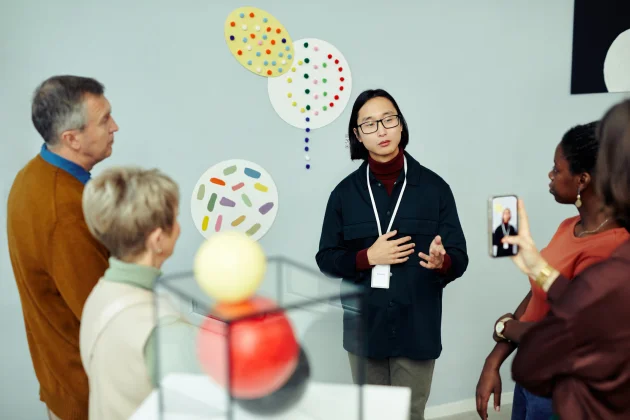 30 June - 2022
by Vincent Moleveld
427
Twenty percent of all art is now purchased online, according to the prominent Art Basel & UBS Report (2022). Over the last year this represented a total art value of 13.3 billion dollars. Because of the recent lockdowns a large public has discovered what a great tool the internet is for viewing, buying and selling art. It has enabled collectors to see work by artists based anywhere in the world, and artists and galleries to gain access to an international public. The online art platforms are rapidly becoming more professional, and it is also becoming safer to purchase art in this digital age.

So, it is a very good time to collect art. Why collect? Because you love the work of a particular artist, art movement or style, and/or to invest. Are you new to collecting? The following steps might help.
Decide on what you would like to collect
This a very personal choice. In art, paintings are collected most often. But of course, you can collect anything you want. In every thinkable discipline there are specialists, and the choice is vast. Therefore, it is very important to reflect on what matters to you most, and what you like best. If investment is not the main objective, find out what type of art really speaks to you. Discover what your real preferences are. Landscapes, portraits, abstracts? Our advice is: listen to your heart.
Where to start
Art fairs and galleries are the places with a large variety of styles in one location. Investigate here what type of art or art movements you prefer. In The Netherlands, PAN Amsterdam, Art Rotterdam and The European Fine Art Fair (TEFAF) are known art fairs, but there are also many smaller, and specialised ones. Just over the Dutch border, BRAFA Brussels (Belgium) and Art Cologne (Germany) are great.
If it is your first visit, an art fair might initially seem a bit intimidating. But don't worry, take your time. Fairs are quite anonymous so just have a wander and see what catches your eye. This is a good way to discover what you like.
Of course, in the comfort of your own home you can explore what online galleries have on offer. We would like to mention our own Online Gallery here, with a large range of art styles. Art of new and up and coming artists, and very established ones.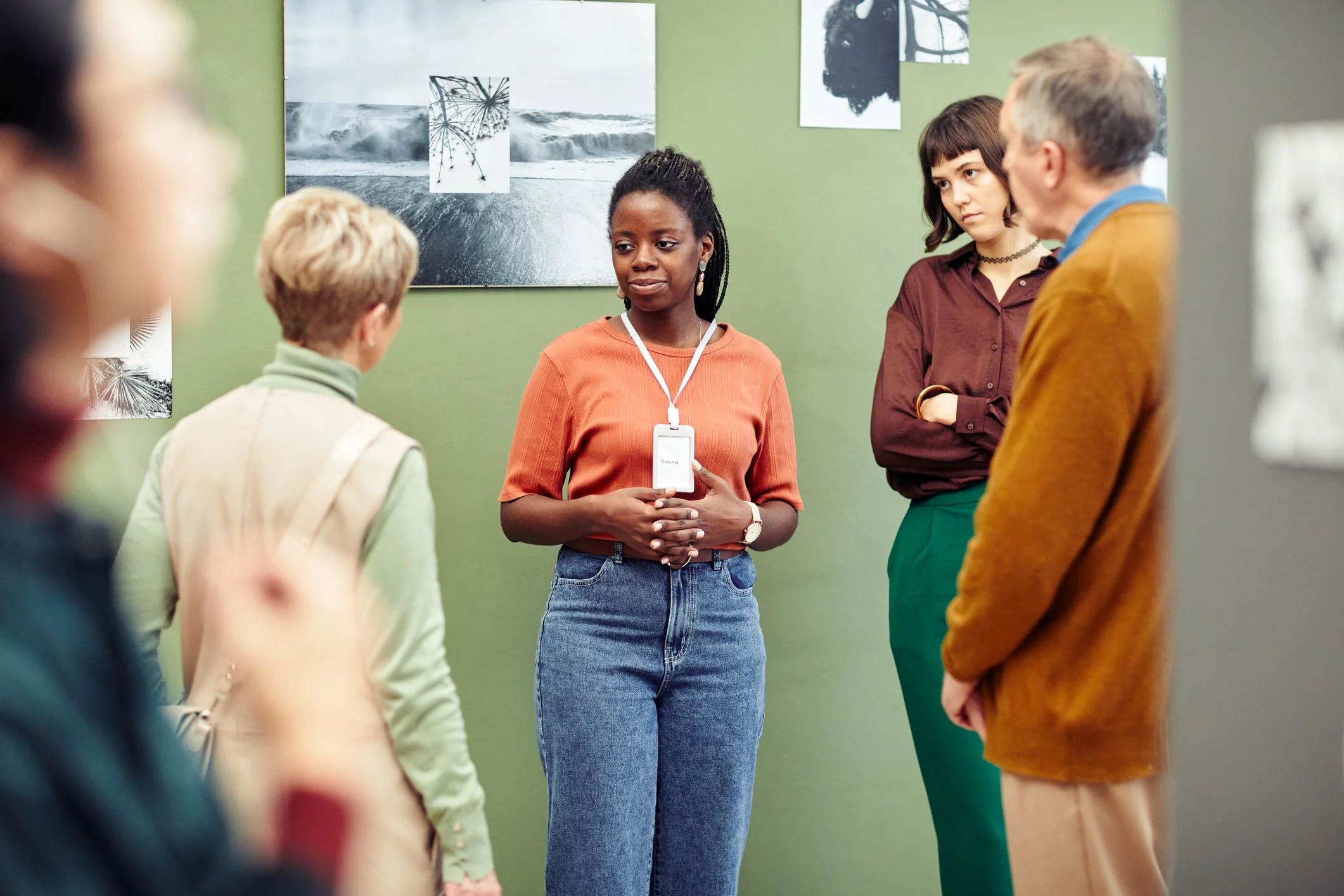 Write a wish list

When you have discovered what type of art you prefer, write a wish list. Use this as a guideline.
Find out more about the artist and the artwork
Now, try to find out as much as possible about your preferred artist and artwork. At an art fair or in a gallery, talk to the people exhibiting. Artists and gallery owners usually love talking about their art.
Use the internet to find out more. When trying to analyse what the artist's potential might be, look at the following:
How established is the artist? The cv should tell you whether this artist has already exhibited work, if so: in what type of exhibition (group or solo show), and where. Has the artist worked in residence, has his/her work won awards?
Has work of this artist already been sold, for instance through an auction house; what was paid? Is the artist represented by an (esteemed) art gallery?
Are other collectors or museums interested in the artist? On social media (Instagram) you can see how many followers an artist has: a useful indication.
Set your budget
Decide on the amount you can spend on art purchase. Deduct ten percent – this is generally the reduction you may expect (but it is not an automatic discount!). Do not forget to add any hidden costs, for shipping, insurance, art installation, commission.
Try to see the artwork in real life
If possible, try to see the real artwork before purchase. After all, nothing really beats the real thing.
At home, you could already decide where you would like to hang the painting (avoid sunny walls, or a humid location). Use the correct size of the artwork to mark the exact place on the wall with tape. Take a photo of the marked wall and send this image to the gallery or artist, asking whether they could photoshop the artwork onto that precise place. Doing this, it is easier to see what the final result will look like. Most artists and galleries know how to do this and are happy to oblige - after all they hope to sell you the artwork. So do not hesitate to ask.
New: through Online Gallery you are now able to scan the QR code of an artwork, and project the work onto your own wall using your mobile or ipad.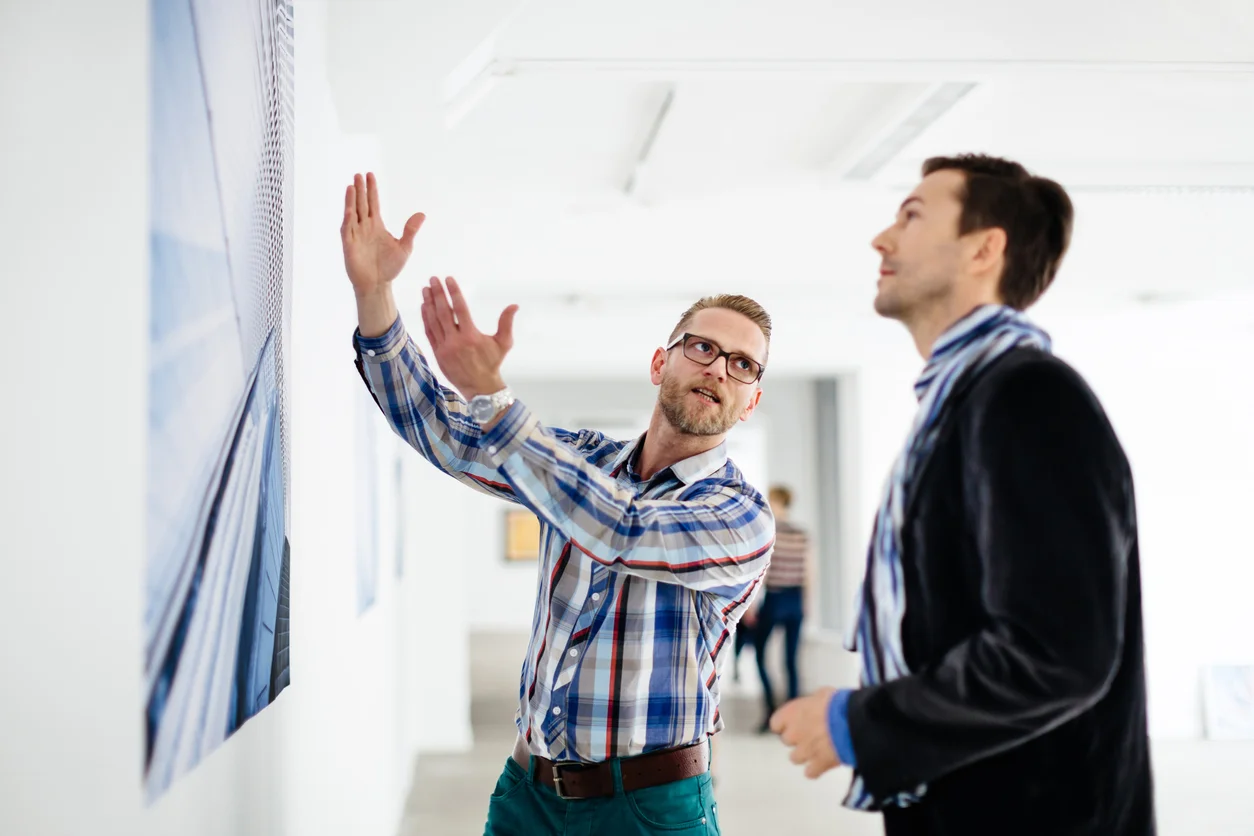 Build a relationship with art gallery and artist

Doing this, you have more access to what is happening and pick up news faster. The art world is a close-knit community. Stay informed by receiving newsletters, and turn up when you are invited for open days, or a vernissage.
How (not) to haggle
When you have chosen an artwork you want to purchase, it is acceptable to negotiate the price: a ten percent reduction is quite normal (but certainly not a guaranteed discount). It is important not to put the artist under pressure to sell work to you direct, for a lower price, if he/she is represented by a gallery. This will not be appreciated by the gallery; news about such practices travels fast and may harm the artist. And you as a collector do not want to have this name. So, show respect.
Shipping and receiving your purchase
Request an estimate for shipping costs. The artist or gallery may be able to suggest a trusted transport company - or find one yourself. Pay attention to the small print: what is and what isn't included. Make sure the artwork is insured during transport. Upon receipt, check the artwork for damage; if there is a problem immediately notify the sender. Keep important documents (proof of legal purchase, provenance etc) in a safe place.
Don't be scammed
Buying and selling is just as safe as ordering goods over the phone, but be aware of fraud and scams. Don't click links in emails and texts that look suspicious. Don't feel rushed or pressured into a decision or course of action. Don't give out personal information over the phone, especially if you don't know the caller. Follow your own bank's anti-fraud advice.
Now start collecting!
You have set your budget, decided on what you would like to collect, where you would like to hang or place the artwork, and where -and how- to buy. Now start collecting! And enjoy the process.