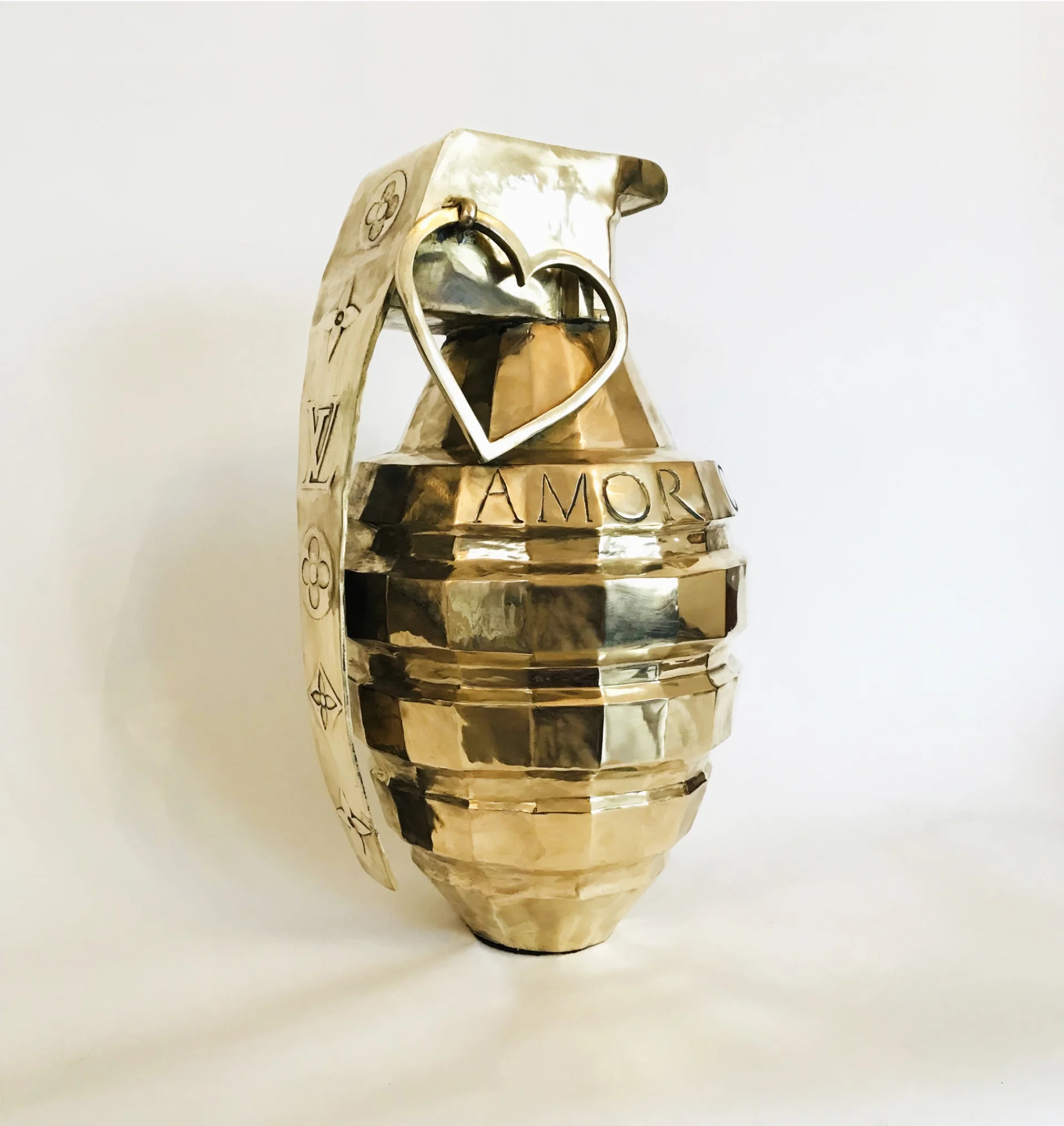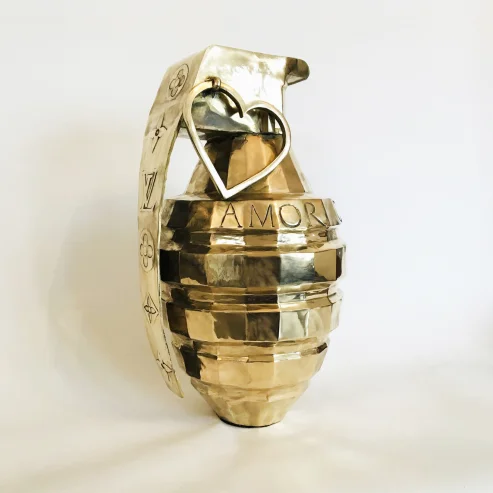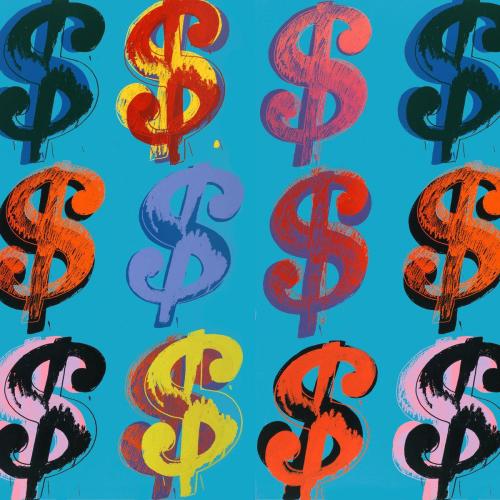 Sell your art online!
- Starting from € 1,95 per month
- No commissions
- Receive 100% of sold work
- Direct contact with Artbuyers

Bronze dreams in pop art - Jorn van Hoorn
4 February - 2020
by Vincent Moleveld
What began 5000 years ago as an alloy between copper and tin is still alive today.
The casting of bronze. Telling stories, the essence of art.
Telling the story in form, smell and color. The continuation of a 5000-year-old tradition translated to the present.
Apart from the aesthetic side, van Hoorn wants to encourage people to think about everyday matters. He tries to give objects a different meaning than the learned reality. After all, what is reality? Has it been taught? Is it only a perception? Or do we take objects and their meaning for granted.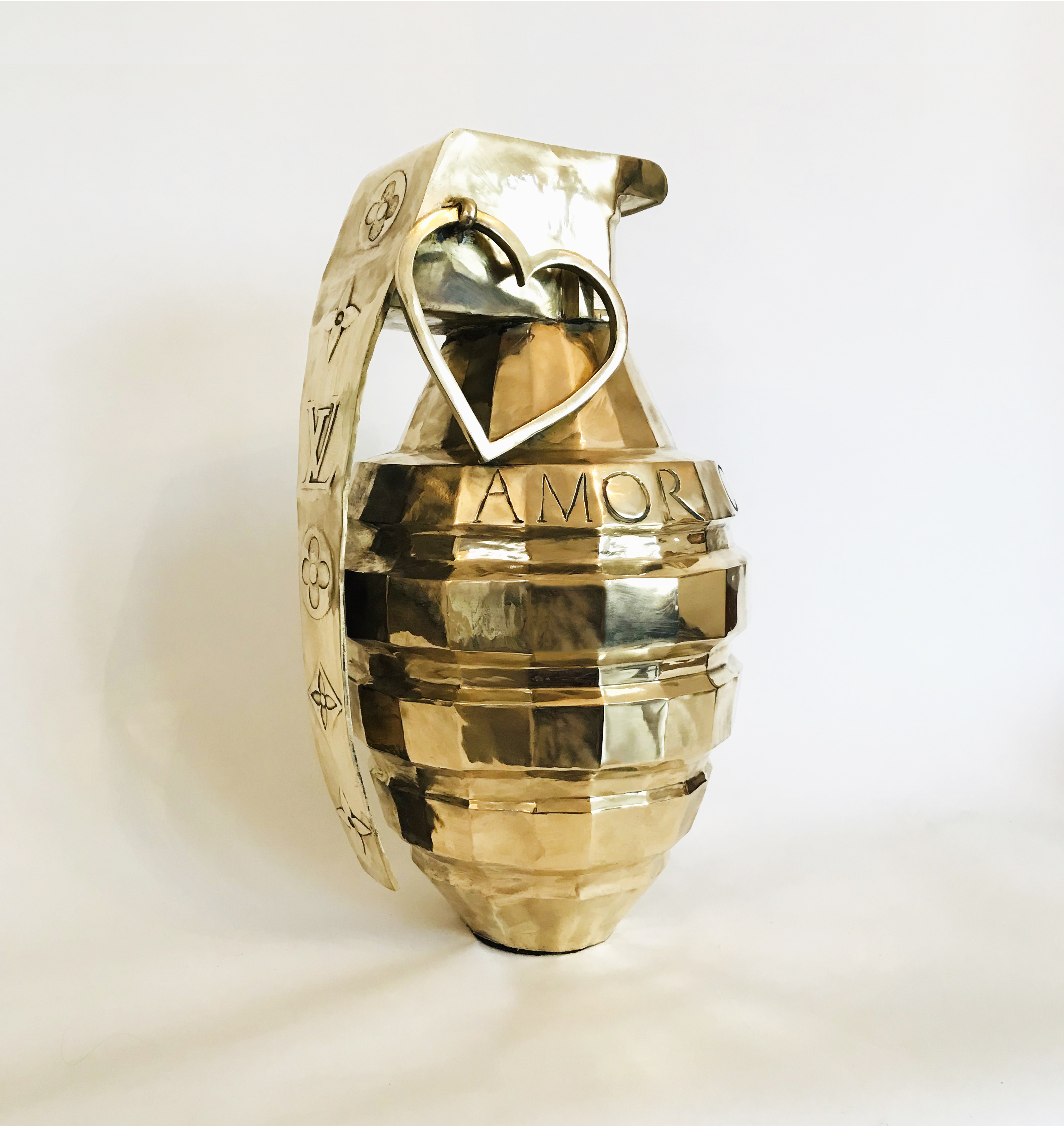 Love is a Battlefield - price: €4.800,-
As an example, "Love is a Battlefield". A grenade is dangerous and stands for hate and destruction. At least that's what they have taught you. By attaching a metaphor of love to it (the heart) the context of the object changes. Could the grenade also be love? Where the grenade explodes and bursts into thousand pieces when love disappears? Love is a Battlefield!
The 60 cm high and hand polished bronze edition of "Love is a Battlefield" is available today on Onlinegallery.art. Artist Jorn van Hoorn creates the sculpture in an exclusive edition of 8 pieces.
Go back