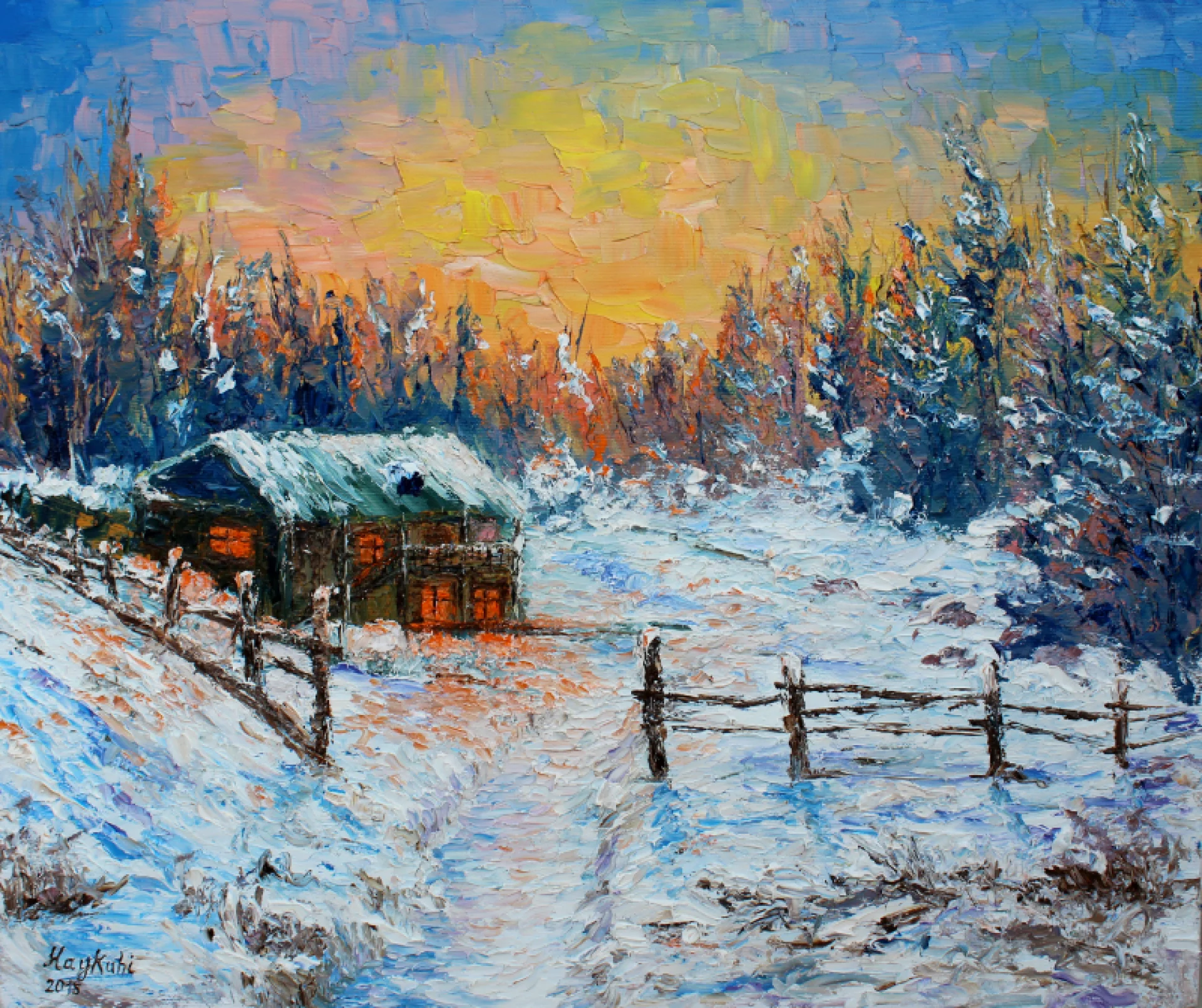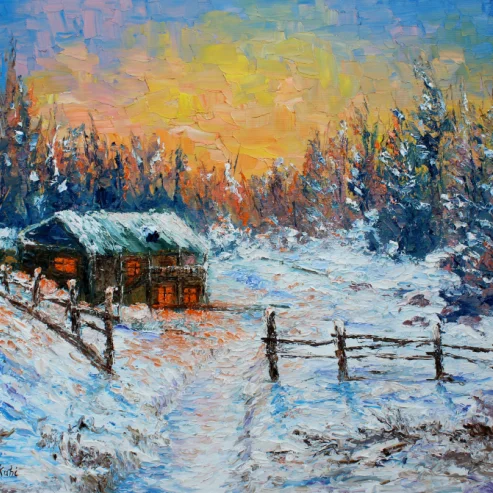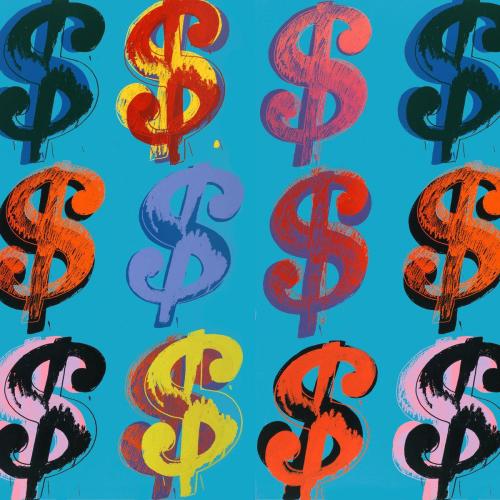 Sell your art online!


- Cheaper, faster and better than your own website!
- Create your own artist page
- Cancel per month

- Direct contact with Artbuyers

- NO commission over sold work!

Welcome to a winter wonderland: wintery artworks in the spotlight
24 December - 2020
by Femke van Leeuwen
151
Christmas has arrived and to get our readers in the mood, we have put a number of wintery artworks in the spotlight. Are you walking along in our winter wonderland?
Winter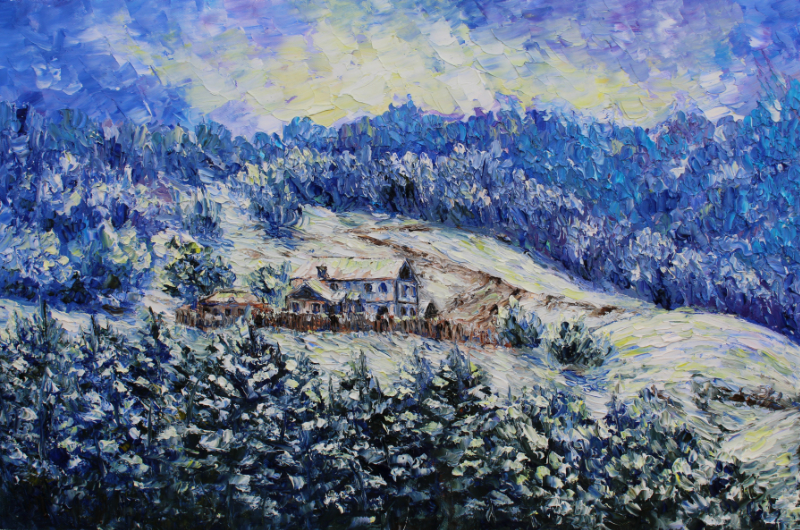 'Winter' by the Armenian artist Haykuhi Khachatryan immediately puts us in a winter mood. The mountainous landscape, the snowy pine trees and a winter sun are painted in bright colors. The work is painted in Impressionist style with a palette knife.
FROZEN II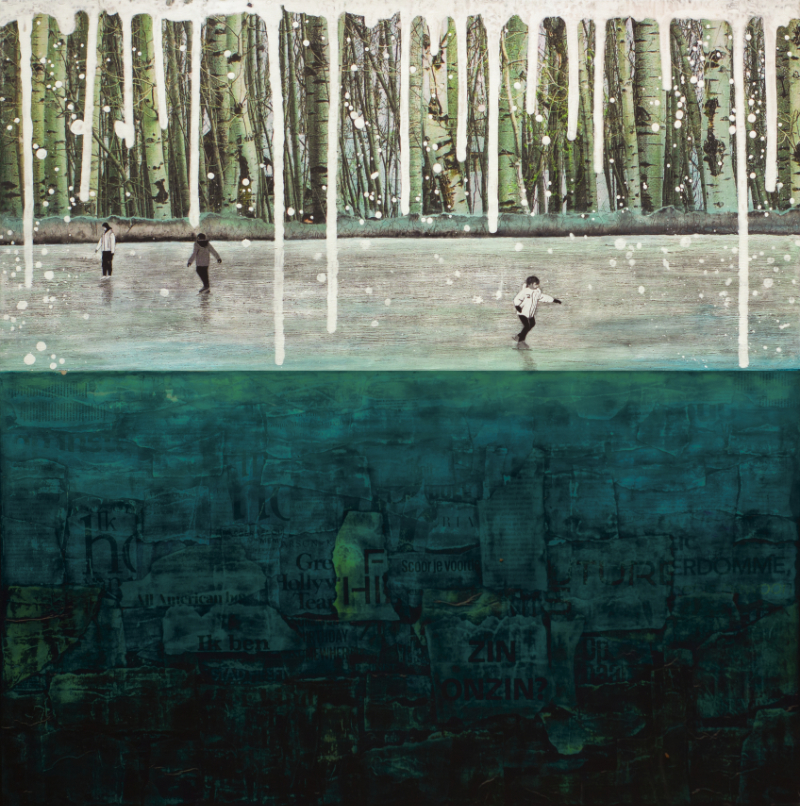 Getting some fresh air while balancing on one leg on natural ice. We can dream away for a moment with 'FROZEN II' by Waterman, who captured this beautiful Dutch winter landscape in collage style.
Dutch winter landscape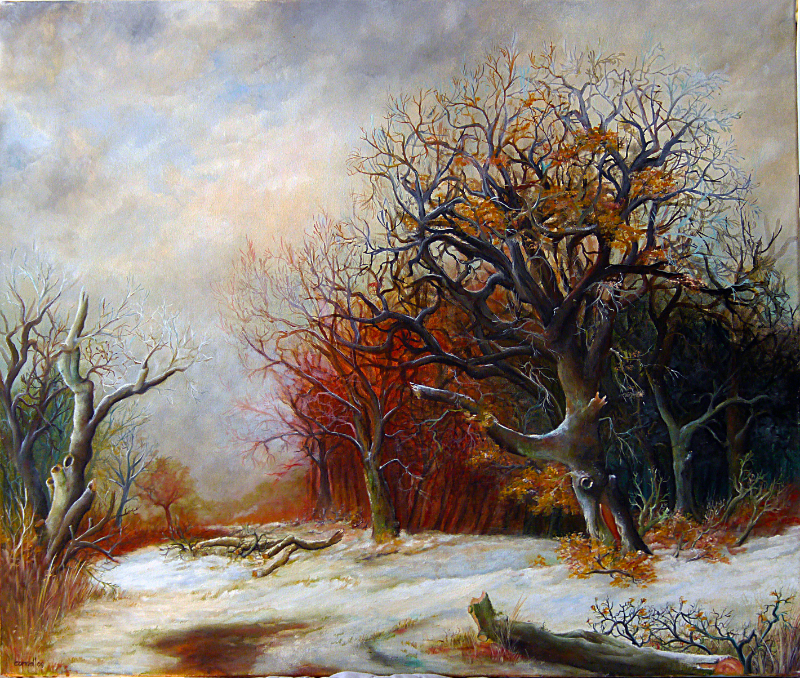 Dark clouds with a little blue sky coming through here and there, fallen branches in the snow, while the last autumn leaves can still be seen on the trees. 'Dutch winter landscape' by Cornell van Loon offers an idyllic picture where the cold winter colors are given a warm atmosphere of red autumn tones.
Yawning winter morning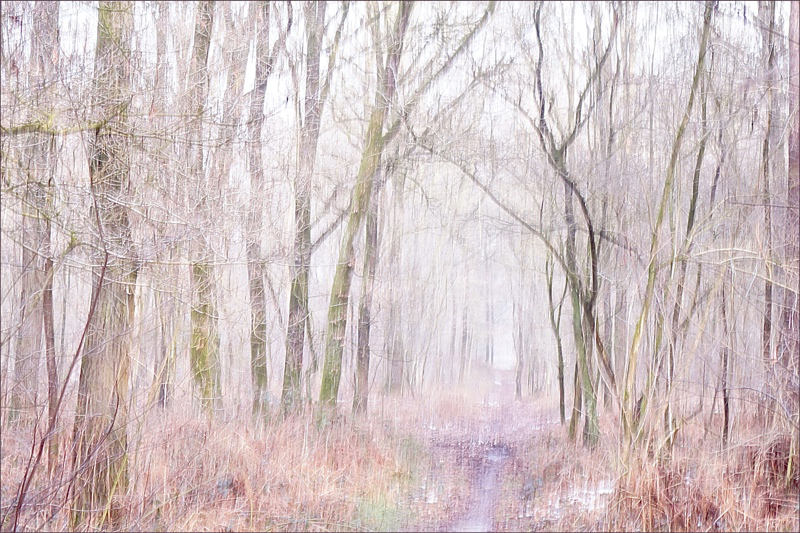 "Snowflakes dance with bashful sunbeams on the yawn of an early winter morning. I made this photo in the winter of 2017 near my former hometown Nijmegen in the Netherlands, in the small but very scenic nature reserve Heumens bos", says fine art photographer Jacob Berghoef about his photo 'Yawning winter morning'.
Dutch dike in snow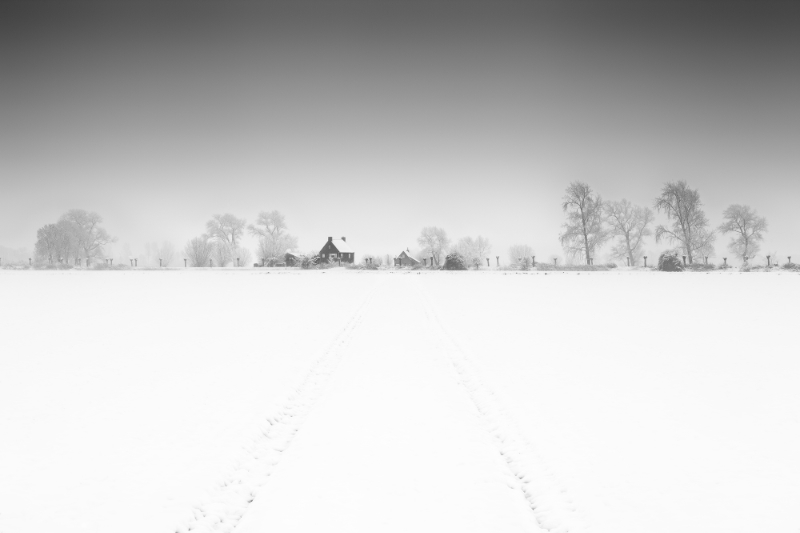 A snow-covered dike in sparsely populated Zeeuws-Vlaanderen with a beautiful white foreground where only a tire track breaks through the snow plane. How wonderful would it feel to set the first few footsteps in the snow there? This photo 'Dutch Dike in Snow' by fine art photographer Frank Peeters was awarded at the International Fine Art Photography Awards and Tokyo International Photo Awards.
Another lovely snowy evening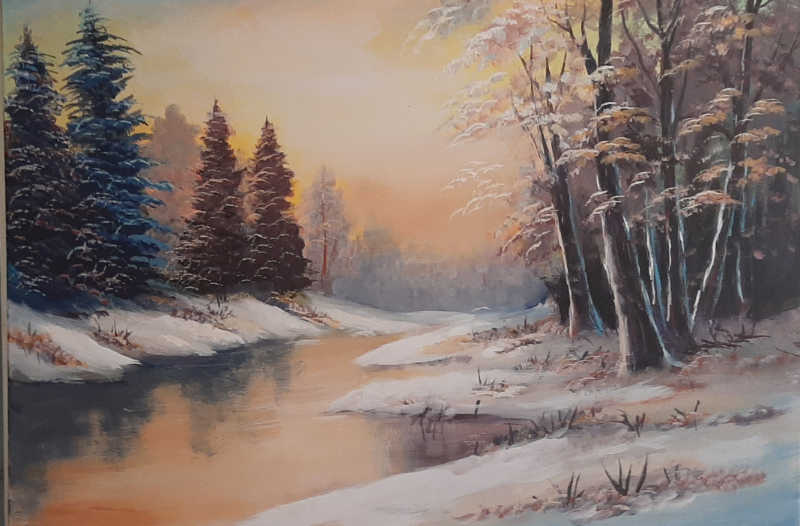 The setting sun reflects its warm colors on the cold ice in Khaled Kodsy's painting 'Another lovely snowy evening'. Kodsy is an Egyptian artist who immigrated to the Netherlands in 2010 where he now lives in Amsterdam. In addition to the oriental environment, he is inspired by the Dutch windmills, the green summers, the colorful autumn and the snow in winter.
Clouds in the fading winter light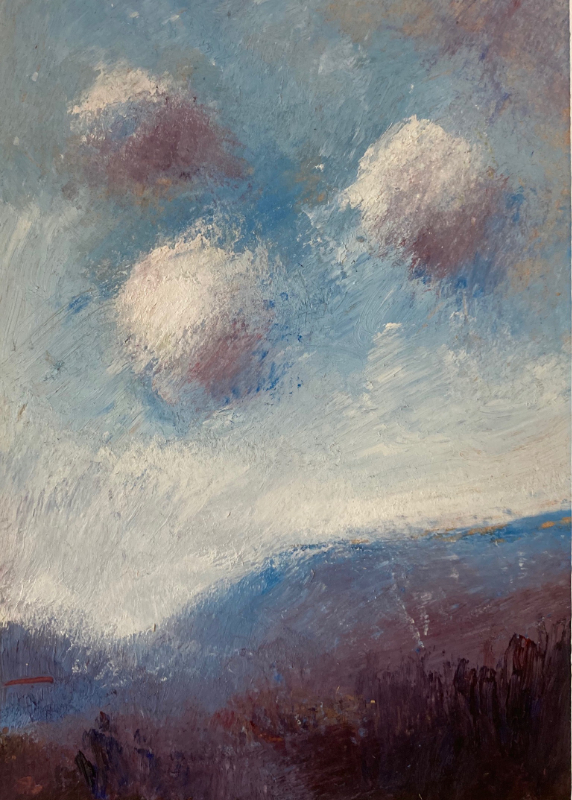 Alan Daysh painted 'Clouds in the fading winter light' on Brading Down, England, depicting the cool winter light as the sun sets. The landscape painter's artwork is part of his current project: a series of oil paintings measuring 18 by 12 centimeters that Daysh paints on location or completes in his studio. "The goal is to use color and tone to represent something undefined, something that is usually too simple to recognize", Daysh said.
Roe goat in the midst of greylag geese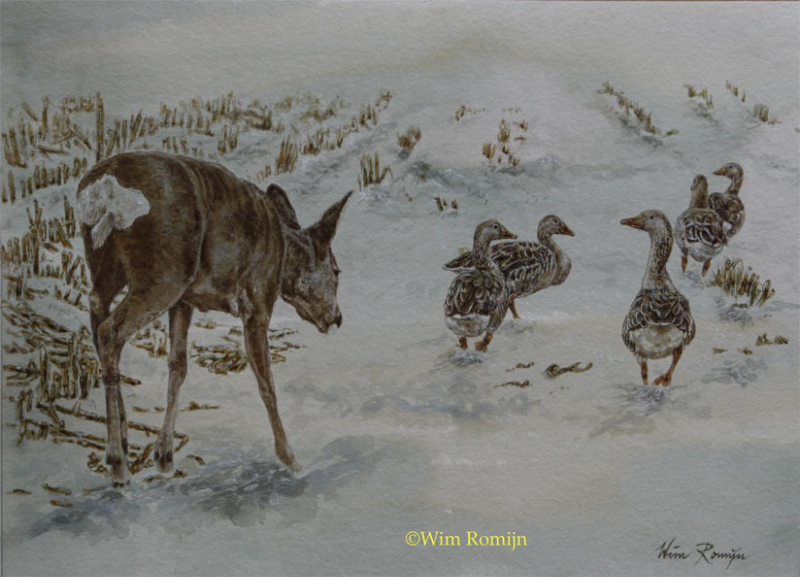 Wim Romijn is known for his paintings of horses, but also depicts farm animals and wildlife on the canvas. The above aquarelle shows a roe goat and greylag geese in a field with corn stubble, which provides food for field animals and birds in winter.
Kasperske Hori (Tsjechië)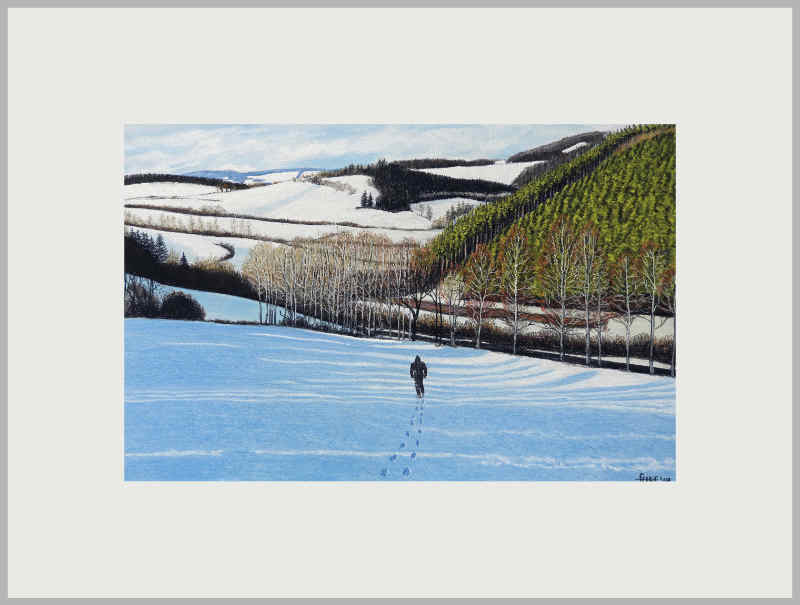 Feike de Vries' pastel drawing Kasperske Hori (Czech Republic) shows "[b]eautiful long shadows on the snow due to the low winter sun, where a lonely walker is walking", says De Vries. Typical of the artist's work is an open attitude and versatility. The latter translates not only into a range of techniques that he masters, but also into very diverse works: portraits, thematic work, art in public spaces and furniture.
Winter forest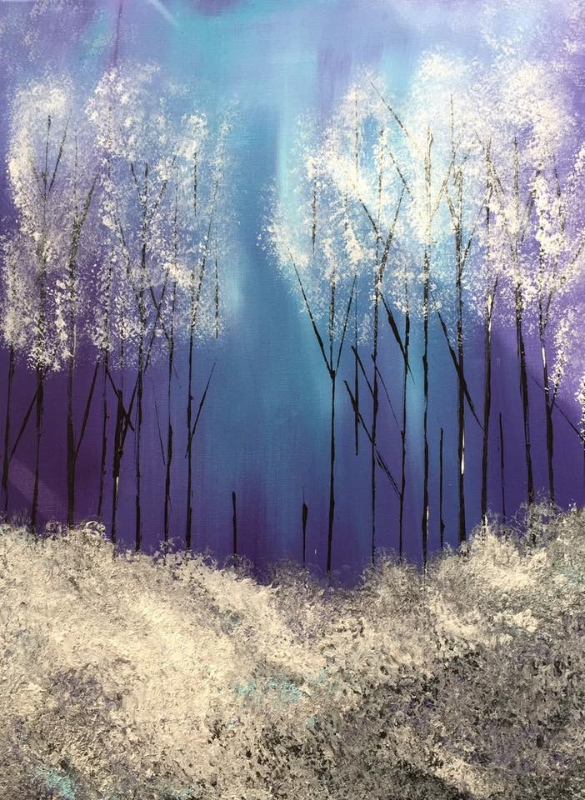 "In my intuitive abstract works I express my experience: sometimes exuberant and with lots of color and movement, at other times subdued with soft colors and shapes", says the self-taught painter Riky van Deursen. 'Winter forest' is a colorful abstract landscape "[…] inspired by a walk in the park in December, foggy, cold, beautiful trees, silence", Van Deursen said.
For more information about the artworks, see the artists' pages.
Online Gallery wishes everyone a Merry Christmas!
Header image: Haykuhi Khachatryan – 'Warm winter'
Go back