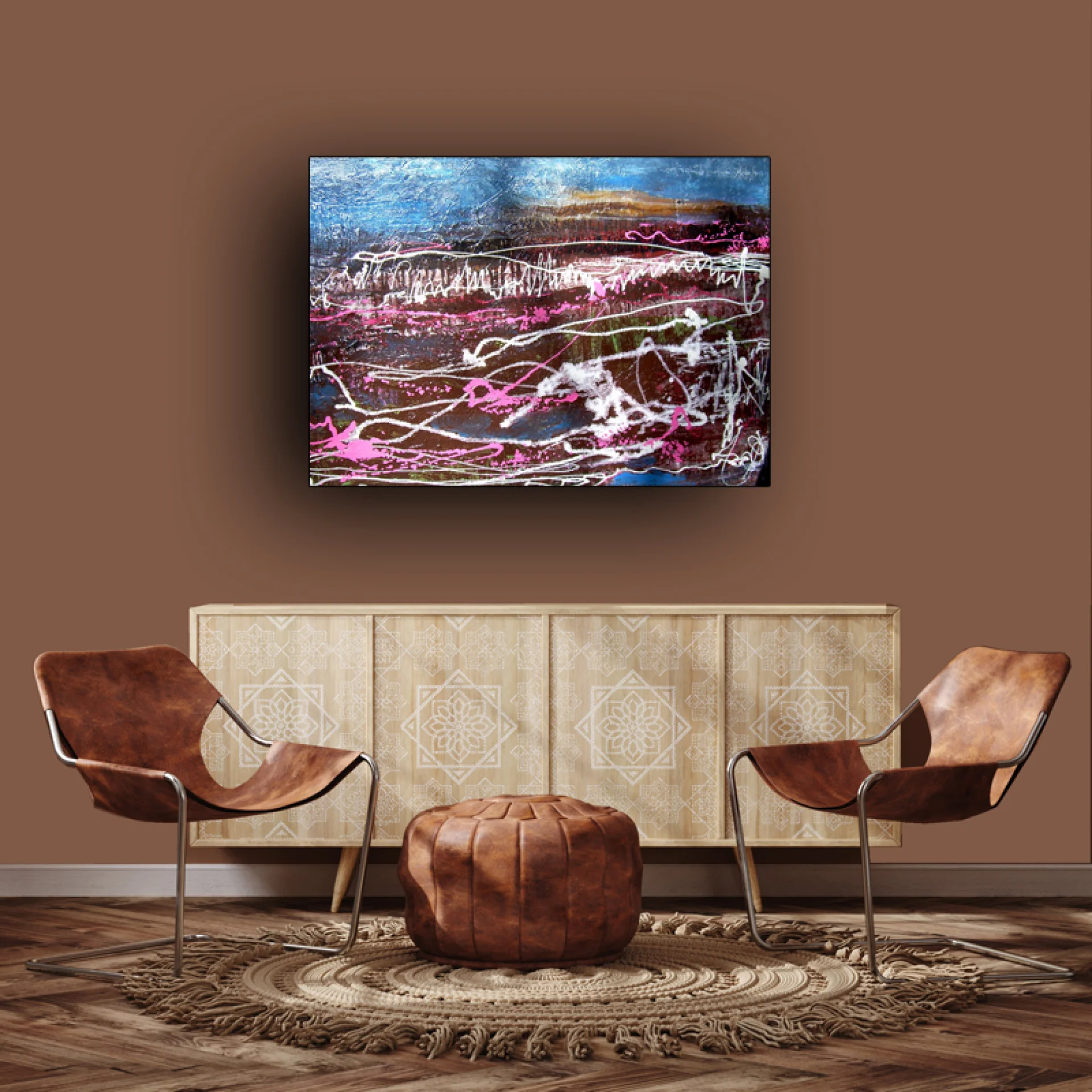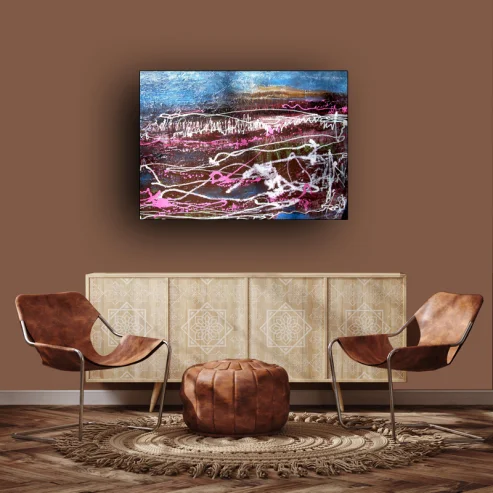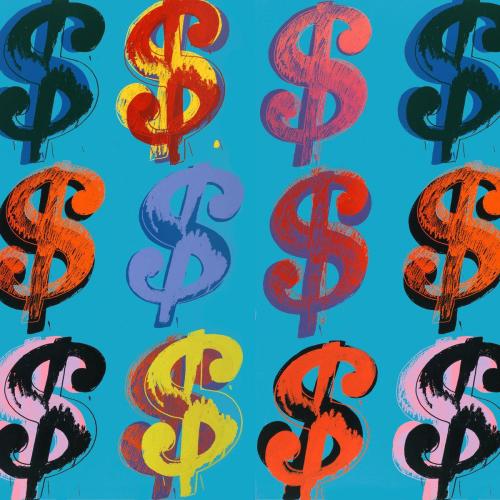 Sell your art online!


- Cheaper, faster and better than your own website!
- Create your own artist page
- Cancel per month

- Direct contact with Artbuyers

- NO commission over sold work!

Top 10: Action paintings
28 November - 2020
by Femke van Leeuwen
327
Take a look at our top 10 action paintings list: the best paintings from Online Gallery artists made by splashing and/or dripping the paint.
1. Octopus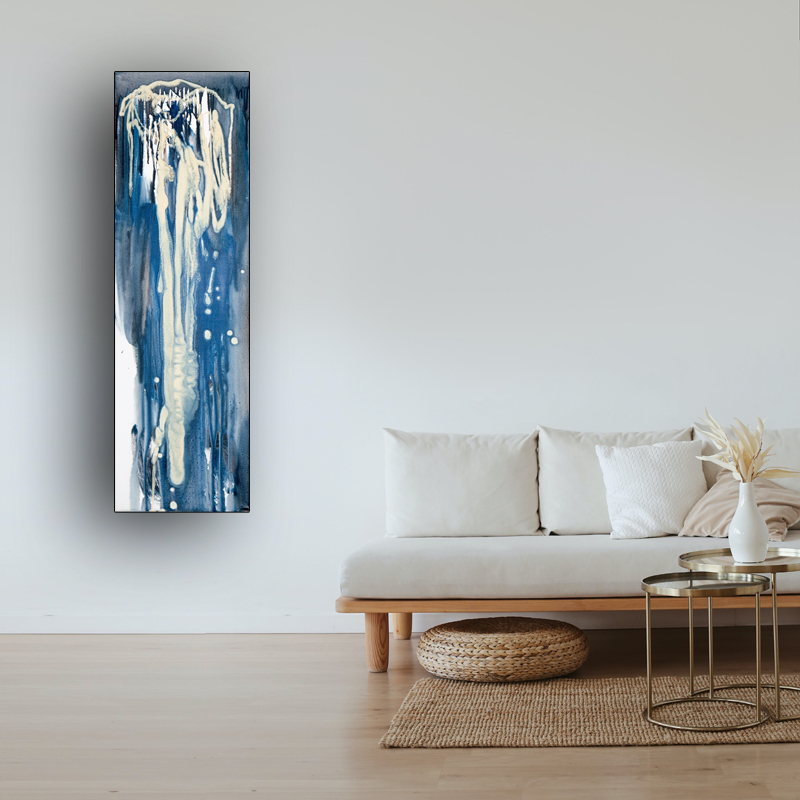 Due to the dripping paint, this work by the South African artist Idalet Emmerentia Haasbroek Pauw playfully shows the shape of an octopus. 'Octopus' immediately catches the viewer's attention because of the white brushstrokes that contrast with the darker blue background. The artist always painted directly on the blank canvas, creating large canvases with vivid colors and fluid compositions.
2. Evanescenze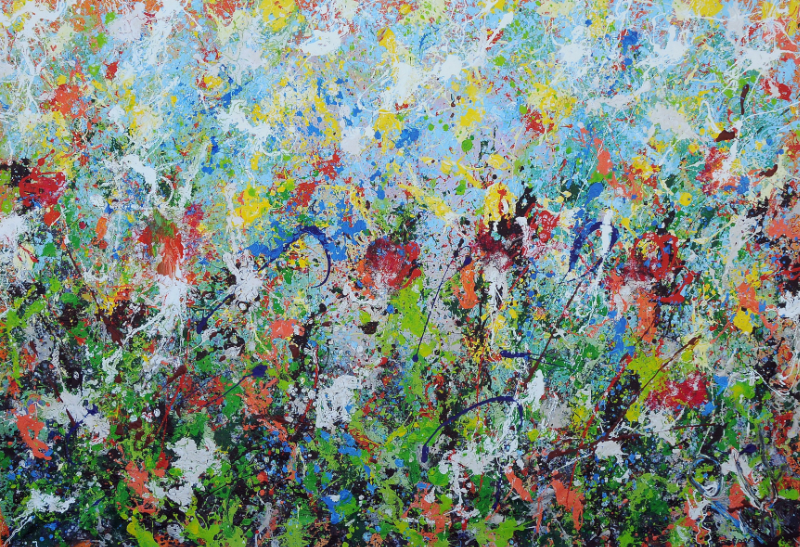 Antonino Puliafico about his work 'Evanescenze': "The feeling of freedom that the painting inspires evokes deep emotions. These manifest themselves in a creative process that starts from the unconscious, in order to reach the viewer through an art form that is difficult to find in contemporary Italian art. The shapes, lines and colors create a disruptive dynamic, but are balanced in their dimension", says Puliafico.
3. Sight for sore eyes: Summer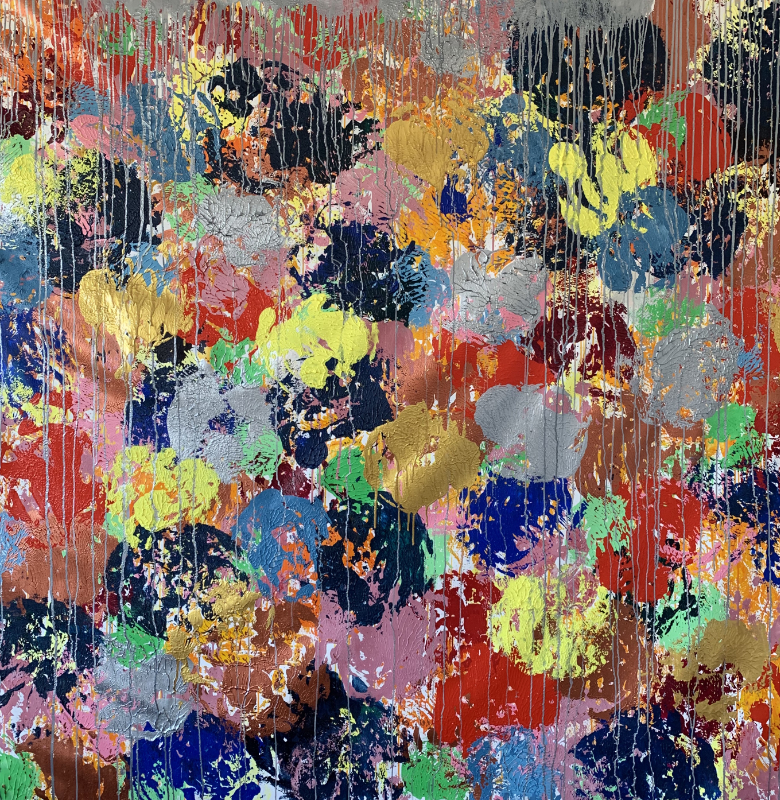 Brigitte Witzer makes large-format poetic paintings that create tension, tranquility and dynamism between the colors and shapes on the canvas. 'Sight for sore eyes: Summer' is about the effects of pain. The painting shows bright, warm, happy colors and the tears that allow to see all that beauty.
4. Summer 15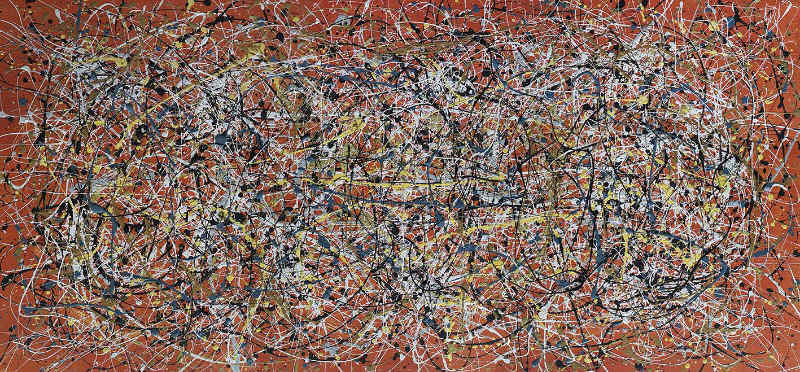 Jerome Coppo's 'Summer 15' is a Jackson Pollock style action painting. Made flat on the floor with acrylic paint and drip technique. In addition to drawing and painting, Coppo practices photography and mixing digital subjects in Photoshop. So be sure to take a look at his various works.
5. Onderwaterwereld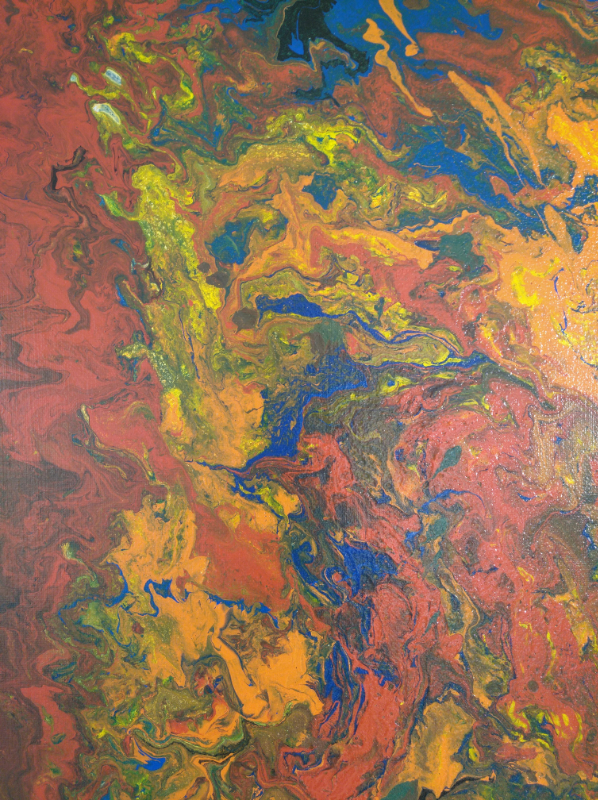 Jos Niemer started painting four years ago, which has now become his passion. In that time his collection has grown considerably. Niemers 'Underwater World' should certainly not be missing from this list with its vibrant colors and fluids. The acrylic painting is partly made with a knife and partly cast.
6. Stronger together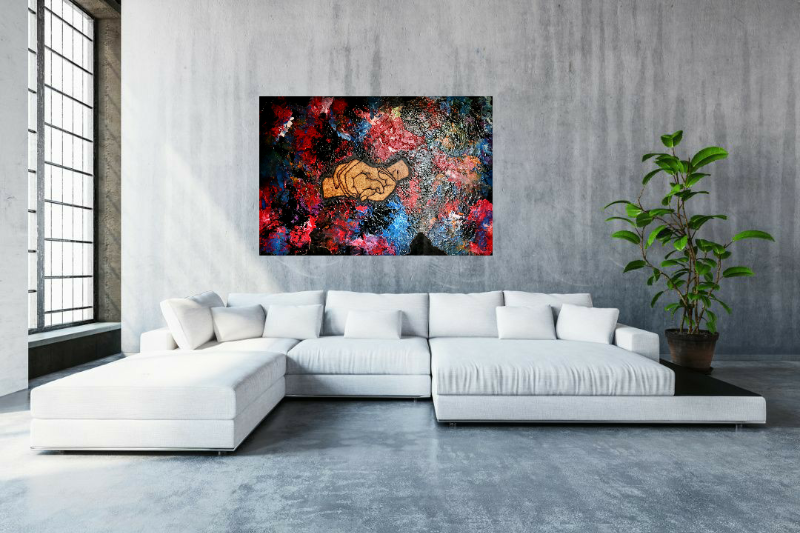 Also Elżbieta Żelnio's artistic career has only just begun. Żelnio likes to work with wood and the above work is also made on this material. "Together we are stronger, that's what this unique and colorful work shows", says Żelnio.
7. Renkli Adam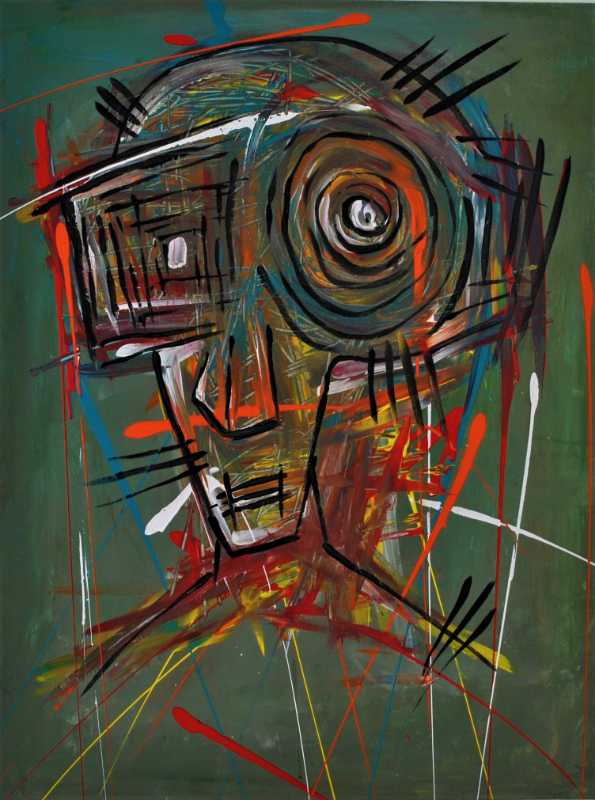 "There are repeating themes, shapes and certain lines in my work and even a certain degree of obsession with the repetition of some concepts", says artist Simon Houlton. From his faces and figures series we are happy to share his work 'Renkli Adam' here, but be sure to check out his other portraits as well to see how he copes with repeating concepts.
8. Experiment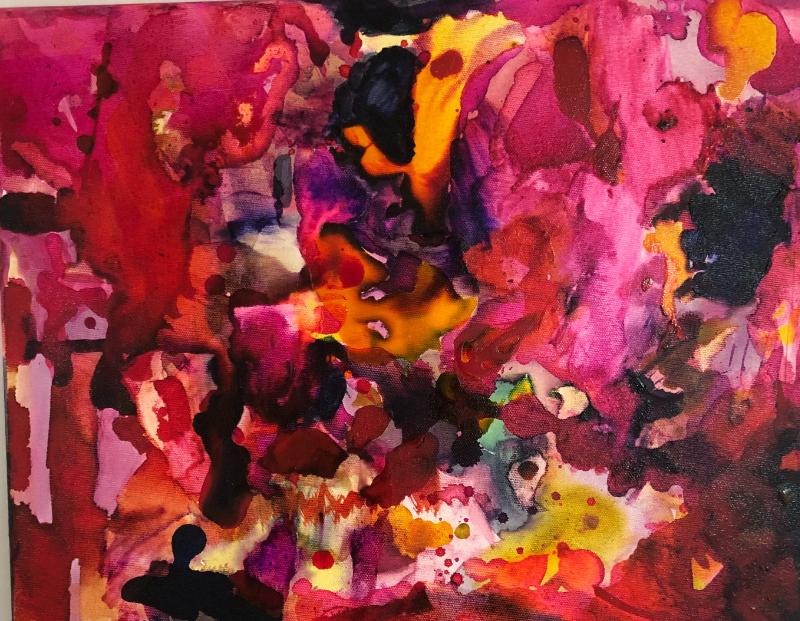 Color is the main stripe in Elinor Rowlands' art. As in many of Rowlands' works, the colors in this experimental painting are vibrant and bold. 'Experiment' is made with ink and gloss.
9. Colorful cubes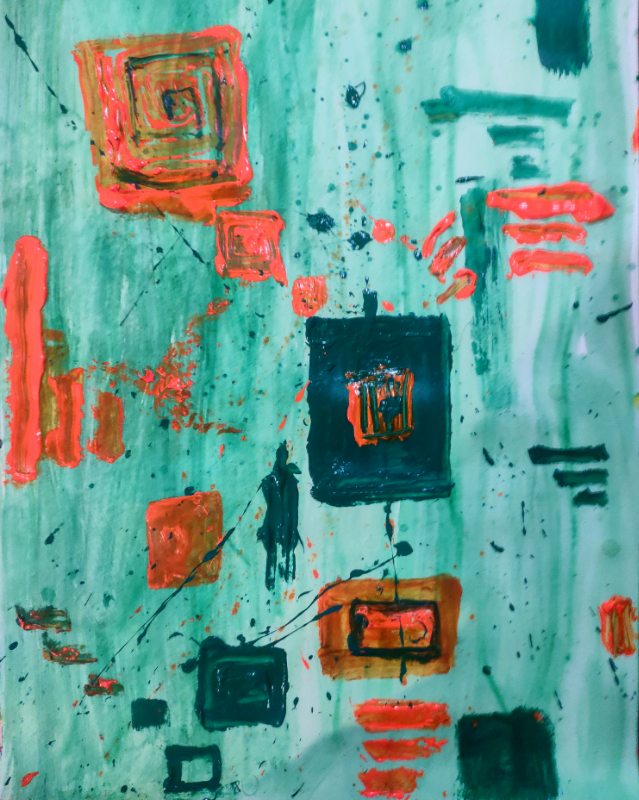 'Colorful cubes' by Indian artist Rabraj Saimy is "an interplay between the fluidity of splashing paint and the stiffness of cubes or blocks", says Saimy. "I was diagnosed with schizoaffective disorder in 2011, but instead of seeing it as a barrier, I believe it shapes my unique understanding of life. I see the beauty in the banal and the divine in the dull", Saimy continues.
10. Chastity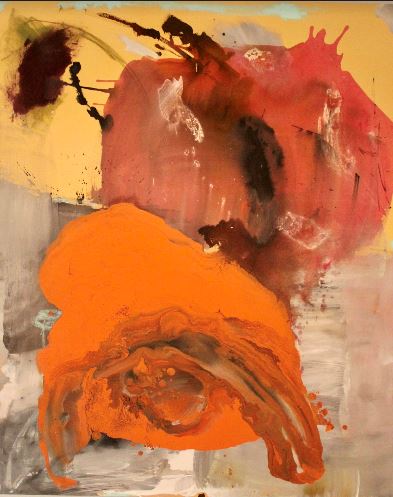 We conclude with 'Chastity' by the American-Asian artist Alena Ahrens. Ahrens has presented work, residencies and workshops in Chicago, NYC, St. Louis, Czech Republic and Germany.
View the artists' pages for more information about the works.
Header image: Idalet Emmerentia Haasbroek Pauw – 'Landscape in Pink'
Go back