Tips for a successful sale using online art auction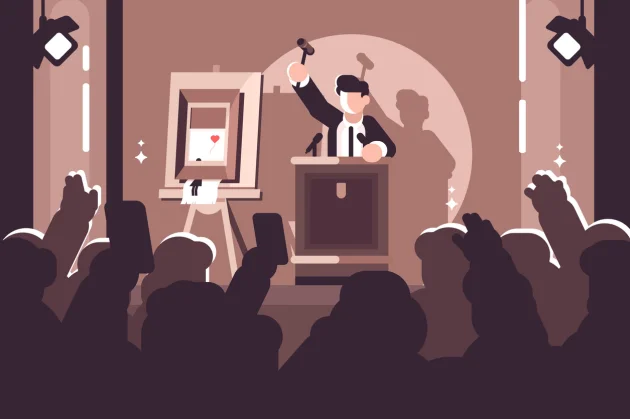 19 January - 2021
by Online Gallery
210
As a new service, Online Gallery now offers online art auction. A great and dynamic way for artists and art owners to sell artwork. There are methods to increase the chance of a successful online auction sale. Here are our tips:
1: The right description and presentation
Make sure the description is correct and complete. Include all available information: on history and provenance, the artist, art movement. If there is damage, mention this. Decide on a realistic opening price and use good images of the artwork. Only use the best photos. Mention the auction on your social media to generate interest.
2: Realistic price for the opening bid
Use the gallery price as a starting point. A realistic opening bid is approximately 20 per cent of the gallery price. If there is no such reference, consider a valuation of the artwork.
A known 'technique' at auction sales is to start with a very low auction price to encourage bidding. Do bear in mind this carries a risk: if the winning bid disappoints, the hammer price is binding.
3: Only use good photos
Only use good photos to present your art for auction online. Use a good quality camera and make sure the photo is in focus. Use a neutral background and (with sculpture, design pieces) take photos from all sides; also take a photo of the signature. Avoid shadows, do not use a flash, use day light. Make sure the image is level, use a tripod. To straighten the image afterwards, use the photo editing program on your laptop or mobile phone.