Record Number of Vermeer's Works Displayed at Rijksmuseum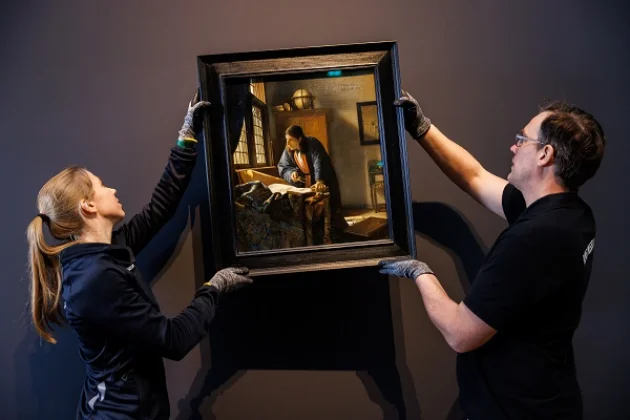 7 February - 2023
by Vincent Moleveld
165
"The interest is overwhelming," says Elles Kamphuis from the museum. "Camera crews from all over the world, from CNN to Al Jazeera, are coming to record the exhibition. But the public also knows how to find us. 200,000 tickets have already been ordered in advance sales (NOS.nl, 07-02-2023)."
To meet all this interest, the museum is expanding its opening hours. "We are monitoring ticket sales and depending on that, we will determine if the museum can open even further and if we have enough personnel for that (NOS.nl, 07-02-2023)."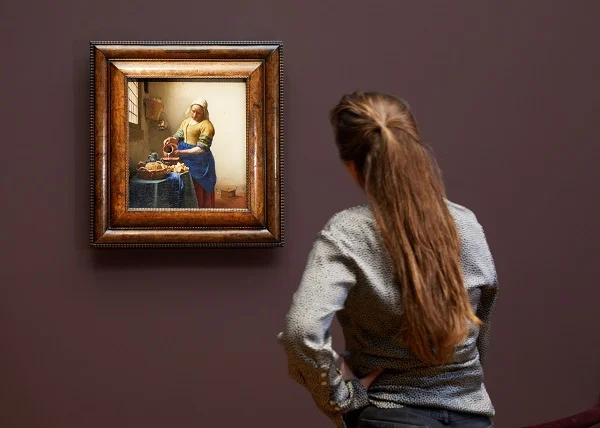 Reserve a time slot in advance
Just like during the coronavirus period, everyone has to reserve a time slot in advance so that the crowds are regulated. The museum learned from the Late Rembrandt exhibition, which attracted more than half a million visitors. Then everyone could go in freely, making it so busy that visitors complained that they barely caught a glimpse of the works.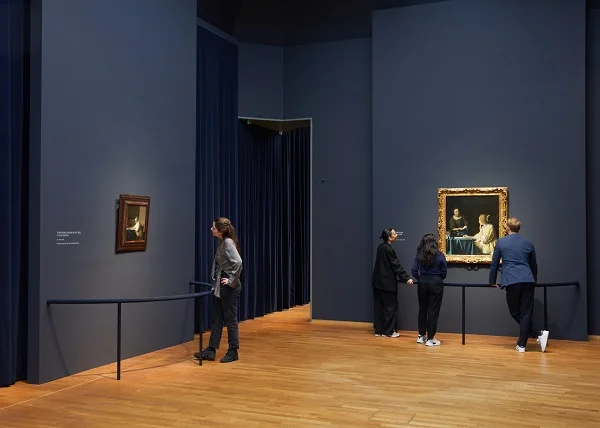 "To give as many people as possible the chance to visit this unique exhibition in a pleasant way, the museum is also open three evenings a week," says Kamphuis (NOS.nl, 07-02-2023).

The paintings have room, so that the public also has room to view the works well. According to the museum, it was a significant challenge to hang Vermeer's small oeuvre in such a way that the works do not lose their intimacy. French architect and designer Jean-Michel Wilmotte was hired to accomplish this task.
In royal velvet
All ten halls of the Philips Wing, the temporary exhibition space, are used for the display. Velvet curtains in the colors aubergine red, deep green and blue separate the works from each other. Even the railings for the paintings are covered with the velvet fabric.
The work of the Delft painter is explained on the basis of eleven themes. In the first hall, the only two cityscapes are hanging. In the second hall, early work is hanging: large canvases that are almost all religious in nature. The halls after that show the paintings that most people know Vermeer for: still introverted scenes inside with female figures, on whom the characteristic colorful light falls.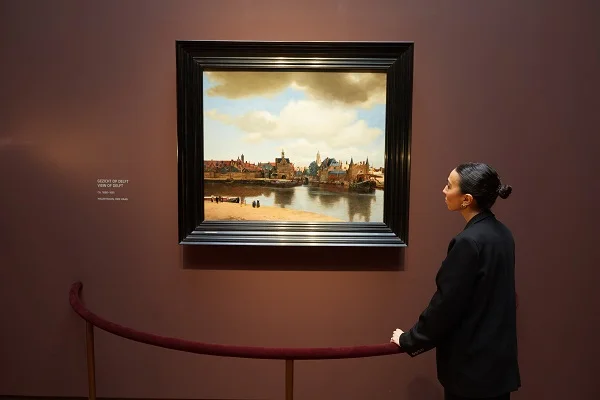 The exhibition of Vermeer's works opens to the public on Friday, February 10th. There is a sense of mystery surrounding Vermeer, partly due to the fact that he painted so few works. The almost regal setting, with sound dampened by velvet curtains, enhances that mystery, despite the clear accompanying text that explains his work.

Visit the website of the Rijksmuseum for more information.

Header image: Installation exhibition Vermeer. Photo Rijksmuseum/Kelly Schen