Mirjam Verschoor's Memento Vitae: Capturing moments in time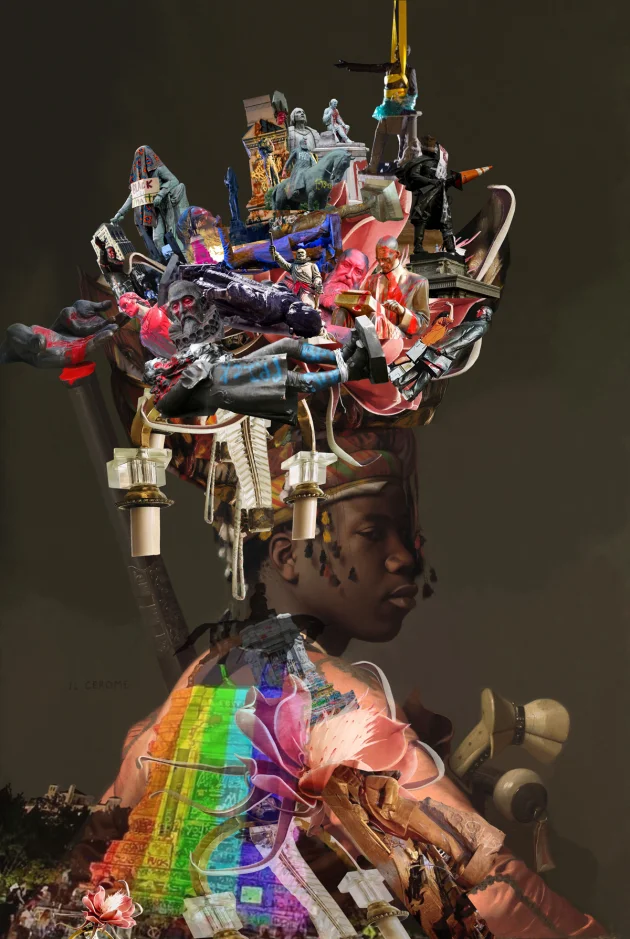 13 May - 2021
by Alice Broeksma
915
The passing of time and the inevitability of death have always featured large for the Dutch artist Mirjam Verschoor. In previous generations her family suffered tragic loss, and at a very young age she herself was so ill doctors did not expect her to survive. Later, illness hit again. But Mirjam, based in Haarlem in The Netherlands, found a way to deal with life's big issues through art. To capture moments in time she now creates 'Memento Vitae', spectacular images using photography and digital manipulation. At first glance the large Dibond panels resemble still life paintings by 17th century masters, but on closer inspection the contents and approach are very modern. The artist explains: 'They are memories of a life, and a way of remembering someone.'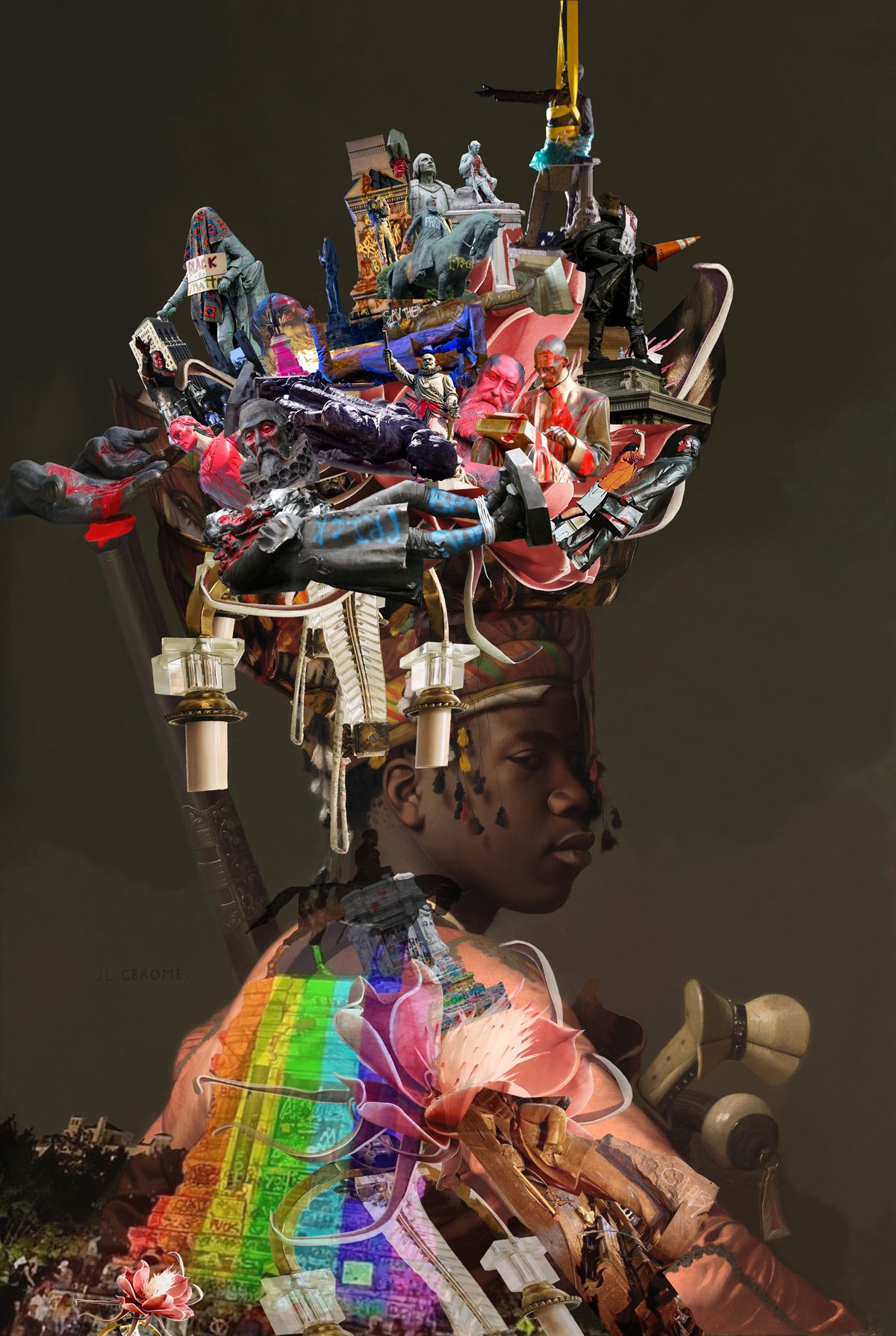 The artwork is commissioned by the next of kin to remember loved ones, or those who look back on life and want to show what has been important to them. The inspiration for this type of artwork was a request by friends, who asked for a collage of personal things. To commence a piece, Mirjam Verschoor tells her clients to select ten to twenty objects they would like to see depicted. 'I take photos of each object separately and arrange them, in order of importance, in a digital still life composition.'
After an in-depth conversation with the client to further explore the world of the person to be commemorated, the artist presents various still life options. This could be a table setting, a display with flowers, nature, a show piece, or vanitas showing the futility of life. The composition may be directly based on existing 17th century paintings, released by big international art galleries for free use.
Mirjam Verschoor also borrows the rich symbolism of the old masters: a lemon peel representing the cycle of life, candles for mortality, books for knowledge lost after death. Also symbols for the elements earth, wind and fire, divinity, riches. Centuries ago, still life paintings often were a showpiece to flaunt possession.
The artist calls her combination of contemporary photography and the 17th century a 'digital transhistorical art work', on Dibond or an art print glued to Dibond. 'I stay close to the dimensions of original still life paintings. The final size is decided by mutual agreement. On average a work measures about 1 x 1 metre.'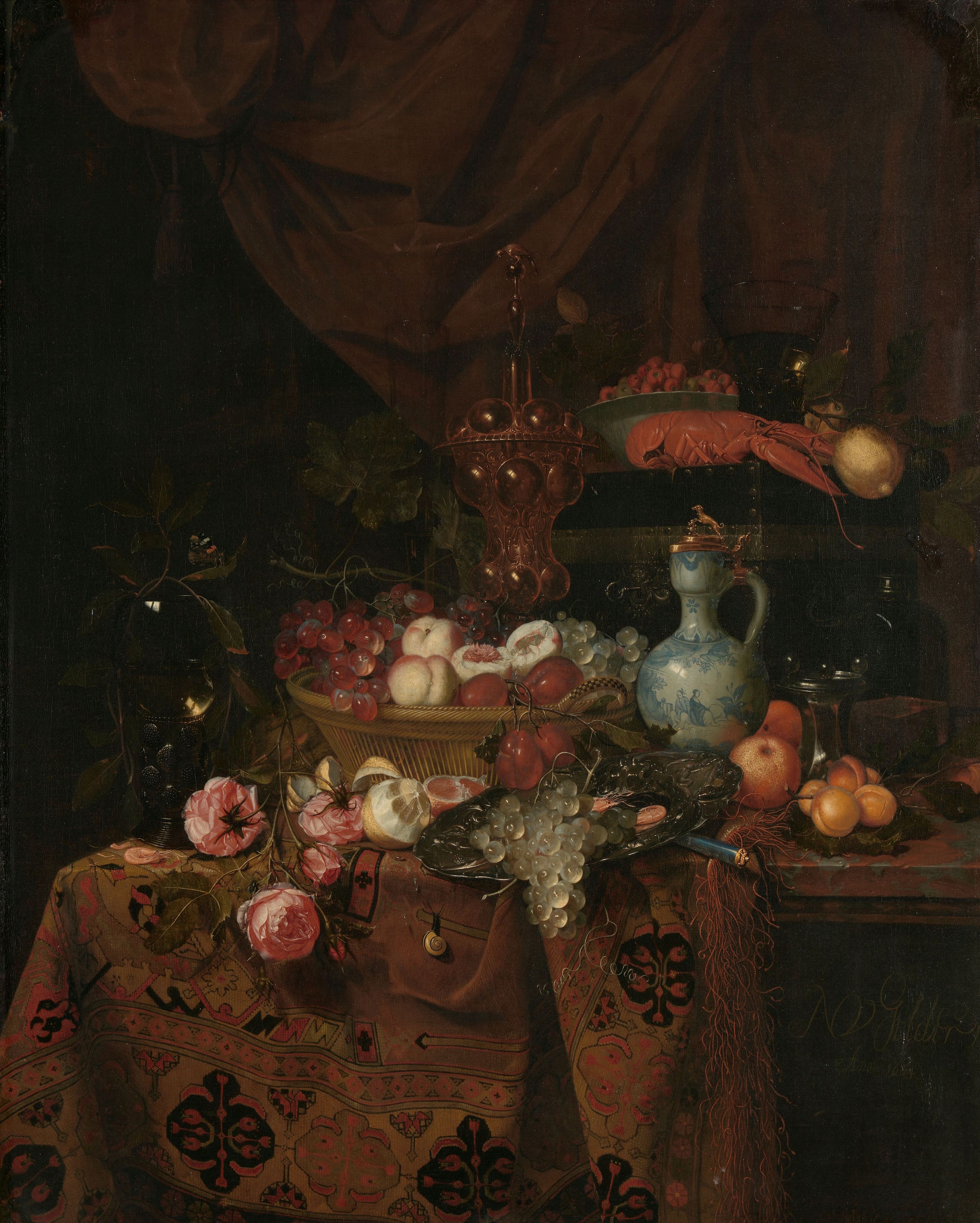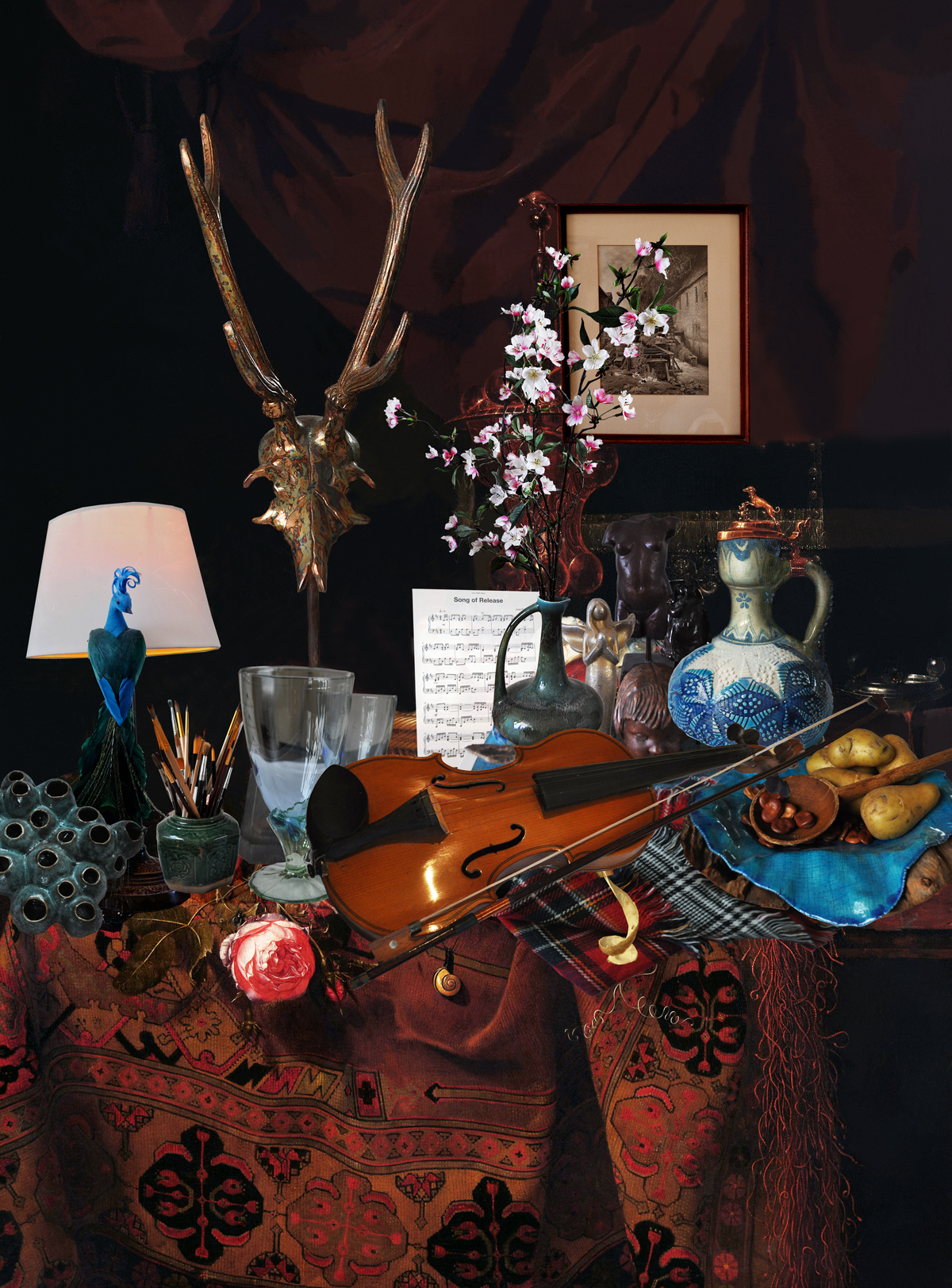 Possession - possessed
Mirjam Verschoor is intrigued by objects. Used objects often, which have served their purpose and are now discarded, waiting on the pavement for the dustman. Over five years the artist has built up a large photo archive with her images of rubbish. 'Things we think we no longer need, but they are full of beauty and the absurd, moving.' Durability is important to the artist, and consuming less. In 2019 she founded her studio named Tribecalledtrash, to create artwork with all aspects of 'trash' explored. She is working on a Still Life series under the heading 'Possession - possessed'. Her artwork has been exhibited in the Netherlands, in Rome and at the Affordable Art Fair in Battersea, London.

Mirjam Verschoor (1975) studied at the Montaigne Fashion Academy (now Amsterdam Fashion Institute AMFI), obtained a Master of Arts (design) and worked in the fashion industry and commercial world. Last year she acquired a degree in holistic therapy, which gave her new tools: 'I have developed more empathy, am better at listening and getting to the core of people and family systems.' This is also of use when she is working on her Memento Vitae creations.