How to sell art without using a gallery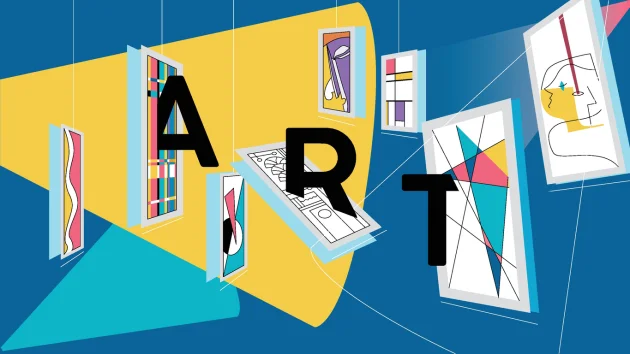 11 January - 2023
by Vincent Moleveld
1005
As an artist you can sell your work independently without using the services of a gallery. Reasons to do this may vary - you want to have more control over the sale of your art, have the means to exhibit your work yourself or maybe you live away from cities with art venues. Of course, if you go it alone you will have to do your own marketing and market research. To know what type of art your potential clients are looking for, what they are willing to pay and where you can find them (and how they can find you!). The following pointers might help.
Consider the type of art you want to create and sell
It is important to know where your strength lies, which talents you have and what you would like to create and sell. For instance, realism art, abstracts, prints, or a mixture? Establishing this will help you focus. Choose a style, medium, technique that really interests you – a passion will help you persevere. And art lovers pick up on vision and quality.
Starting up your art business, compare with the work of other artists. Look at their work in museums, galleries, or online galleries, to see what the current trend is. Talk to art colleagues, listen to what they say about what is selling, what collectors look for, what buyers are willing to pay. Read up on this – research existing sources such as online data base and art market reports. Use this as a guidance and decide on you own subject matter.
How to price your artwork
You have created your art, now what do you put on the price tag? How do you decide what your artwork is worth? Asking too much might put potential buyers off; ask too little and you sell yourself short. A good way to set a fair price is to compare with similar art. Investigate what is asked for comparable art on online galleries, and by auction houses (this is information you can easily find on the internet). Sometimes, artists ask too much in relation to the quality of their work when they first start selling. Be realistic.
Must read: How to price your artwork
Present your art in an attractive way – create a portfolio
Presenting your art in an attractive way is vital. Create a digital portfolio to showcase your talent and work - a pdf is easy to forward to the interested. In your portfolio, include the best examples of your work, in one or more styles/genres. Make sure the images are of high quality, do not make this an afterthought. Quality convinces buyers.

Add your biography (How to write the perfect artist biography), with details about you, your work and formation. Again, make sure this is well done: catching, informative, no spelling mistakes. If writing is a challenge, there is editorial assistance. Online Gallery is happy to help.
Creating your own webshop
Selling your art online is an excellent way to showcase your art to the world. Try to start with ten to twenty art works ready for sale. This looks better in your webshop and it helps to keep up with customer demand. Offer a variety of work, to appeal to a broader group of potential buyers. You will also be able to see what type of work is popular and sells – and what not. You could adapt your production accordingly.
If you consider selling prints, it is possible to team up with a print-on-demand company. When you sell an image, you send your image in high resolution to this printing partner who, normally, is also able to ship the product to the client.
Choose an easy-to-use art platform
To sell your work online, choose an easy-to-use art platform. Online Gallery makes it very simple to upload and show your art, and even create your own url and website with just a few clicks. Display your work on more platforms, to reach more art lovers. Other recommended platforms are Saatchi Art, Artfinder and Artmajeur.
Creating your own Art Brand
Create a brand for your business, by choosing a clever name and a well-designed logo. This will stand out, is more professional and helps to convince potential clients.
The name for your Art Brand should cover who you are and what you do. If you only use your first name, as starting artists frequently do, your work will be hard to find on the internet. However, if your name is Jim and you paint abstract portraits, you could choose the name 'Jim's Abstract Portraits', or 'Fred's Fine Art'. Doing this, people will find it easier to remember your name and, importantly, you will be found better by search engines online.
Your logo is important - it is usually one of the first things your website visitor sees. Make the logo a professional one. Less is more. If designing a logo is an obstacle, ask a skilled freelancer to do this for you. It does not have to break the bank.
Tips to market and sell your art
Use social media to market and sell your art. How? Read our Blog on 'Best Social Media Strategy For Artists'.
Write Blogs about your Art Business. This is important, it will attract visitors to your website: potential clients. Blogs should be informative, with many key words to be found by the international search engines. Write blogs about your work, and you as an artist. For instance: about the making of a selected piece of art, its background and meaning. Potential buyers will get to know you better, understand your work and look at your website.
Be also present off-line: be visible in the real world. Take part in art fairs an exhibitions. Sell your work at local art fairs to make a name in your region. Organise Open Days in your studio -most people love meeting an artist in his/her own studio- or take part in collective open days. This is a fun way to meet more potential buyers and show them your art. Do you organise your own exhibition? Involve the local press, they are usually happy to mention it in their paper. Have your portfolio ready to send out, you could also create a press kit.
Have a business card printed, with your logo and link to your website. You could include a QR code too.
You too can build your own successful Art Business!
It is possible to do this without the services of a gallery. Invest time to understand how to do it yourself. Use the internet - it offers great possibilities to show and sell your art.