Cattelan's taped bananas sold for two tons and go viral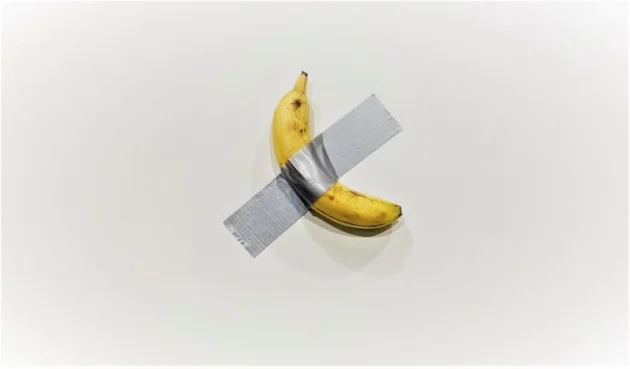 9 December - 2019
by Femke van Leeuwen
232
Since last week, a work of art by Maurizio Cattelan has gone viral, namely a banana taped on a wall. The artwork, entitled Comedian, was on display at one of the largest art fairs in the world: Art Basel in Miami Beach. Two of the works were sold for 120,000 dollars (approximately 108,000 euros) each.
Conceptual art
The buyers of the two works of art, however, do not receive the same bananas and pieces of tape that were exhibited at the art fair. Cattelan's work is a form of conceptual art. However, the buyers receive a 14-page book, which explains in detail how to attach a banana to the wall with tape to create Cattelan's artwork at home. Amongst other things, this concerns the height at which the banana must be placed and at what angle. In addition, buyers receive a certificate of authenticity.
Since it's a conceptual artwork, the fact that the banana was eaten at Art Basel does not mean that the artwork was destroyed. The director of Cattelan's gallery also said so after the New York artist David Datuna had used the artwork as an ad hoc performance. On Saturday, December 7, Datuna performed his performance called Hungry Artist, pulling the banana off the wall and eating it. The banana was soon replaced by another one. Datuna had to list his details for the police and leave the art fair. Whether Datuna will still be punished is unknown. Stolen artwork Dutch student Merel Engelman was stunned when she saw the news of the now famous banana that was attached to the wall with tape. She claims that she already came up with this idea in 2013 during her studies. Since the banana and the tape are not works of art but existing objects, the idea of taping a banana is the work of art. Conceptual art is therefore difficult to protect by law. Engelman wants to start a case, but that will thus be difficult.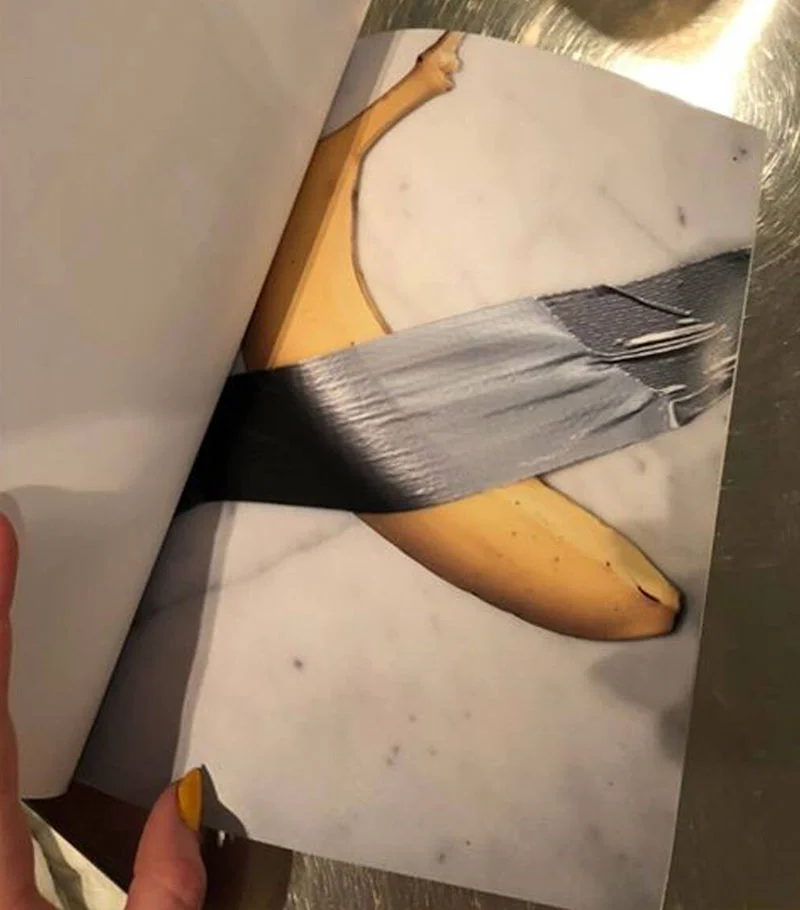 The third banana
Cattelan decided to sell the third work of art to a museum. The LAM, a Dutch private museum at the Keukenhof estate in Lisse, announced that it was interested in this last banana. The museum has however already been told that the latest work by Cattelan is going to another museum. Neither the lucky museum nor the selling price are yet known.
Maurizio Cattelan
Cattelan often makes provocative art, and in doing so stirs up the debate about what contemporary art is. For example, his artwork America was installed in Guggenheim in 2016: a working solid gold toilet that caused an hours-long row of visitors. Cattelan's work is also exhibited in Dutch museums. The wax statue (a self-portrait of Cattelan) is one of his well-known works exposed in museum Booijmans van Beuningen, but also the miniscule lifts shown in museum Voorlinden are popular.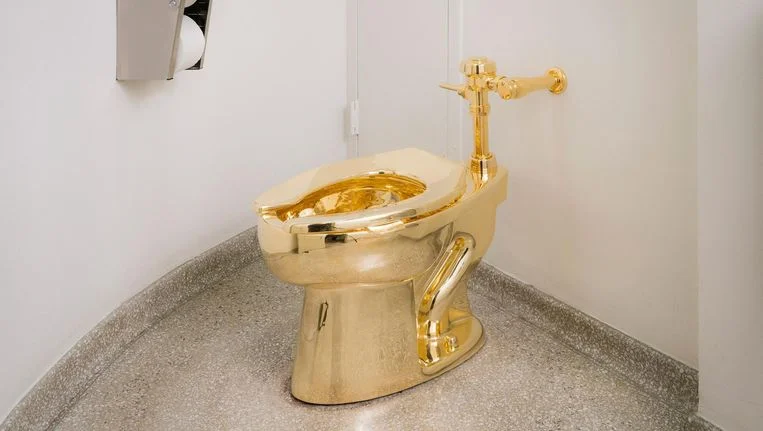 Header: Maurizio Cattelan, Comedian. Photo by Sarah Cascone.