10 Beroemde Nederlandse Schilders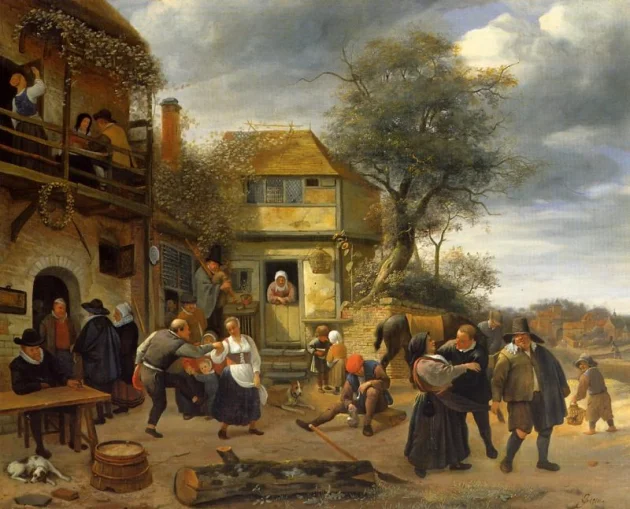 20 March - 2019
by Vincent Moleveld
17121
The Golden Age has given the Netherlands a lot, many of the 10 famous Dutch Painters also date from this time. During this time, craft, trade but also art flourished in the Netherlands. Important Dutch artists are Rembrandt van Rijn and Jan Steen. There are also world famous Dutch painters from different periods of Dutch history. These masters can of course not be missing from this list. In the top ten famous painters we present one (of many) well-known works per painter.
This list will be a bit disappointing for the feminist among us. There are of course enough female painters, but compared to the chosen painters they have never been able to receive as much fame as they might have earned. Perhaps incorrect, but unfortunately the reality. We found it difficult to choose a number 1, so we put it in random order.
Pieter Brueghel the Elder - early 16th century
Pieter Bruegel the Elder (possibly Breda or Breugel, between 1525 and 1530 - Brussels, 9 September 1569) was a Brabant painter. He was the father of Pieter Brueghel the Younger and of Jan Brueghel the Younger. He himself wrote his name and signed his works from 1559 until his death as Bruegel (so without "h"), but his sons signed with Brueghel whatever is sometimes used for him. He is sometimes referred to in literature as the "Boeren-Bruegel", because there are a number of paintings in his oeuvre that depict scenes from peasant life.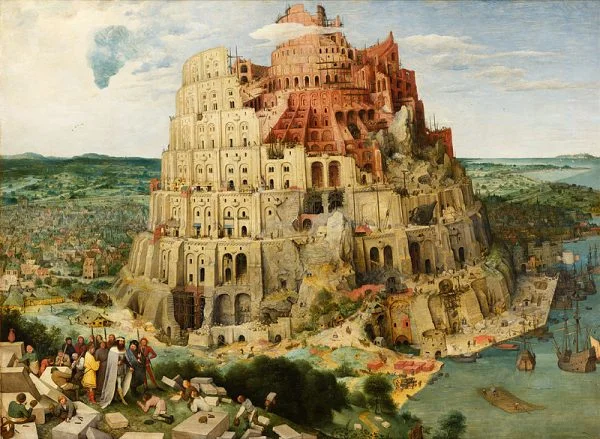 Albert Cuyp – the Golden age
Aelbert Cuyp, also called Albert Cuyp, was a Dutch painter, draftsman and printmaker from a renowned Dordrecht artist family. He is best known for his landscapes. Albert Cuyp - the Golden Age.
Cuyp developed his own rich style after 1650. He is known for the many colorful figures and animals depicted and for his often full color palette. His navies bathe in a sunny, Mediterranean light, although he has never been to Italy.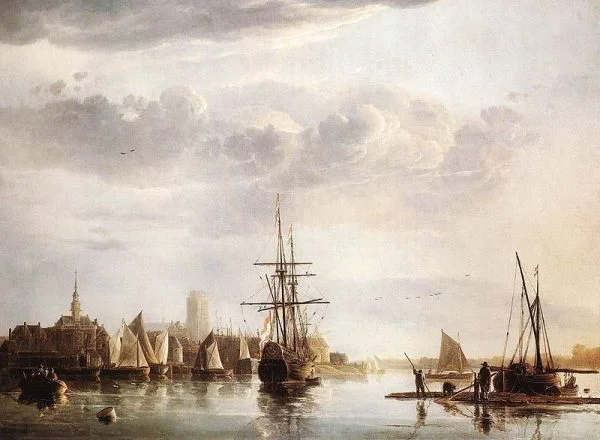 Hieronymus Bosch – late 15th century
Hieronymus Bosch, also known as Jeroen Bosch or Hieronymus Bosch, born as Hieronymus van Aken, was a southern Dutch painter belonging to the Northern Renaissance. He went down in history as 'the duvelmakere' (the creator of devils) and as a painter of satirical representations, but he is especially significant as an innovator of the existing visual tradition.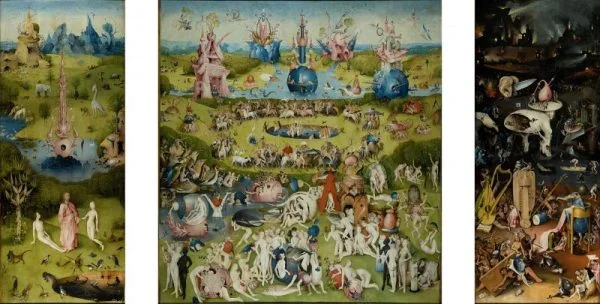 Tuin der lusten - Jheronimus Bosch – eind 15e eeuw
Gerard van Honthorst – the Golden age
Gerard Hermansz. van Honthorst was a Dutch painter, one of the most gifted followers of Caravaggio. He is counted among the Utrecht caravaggists. He was one of the few painters with an international reputation. His great example was Antoon van Dyck.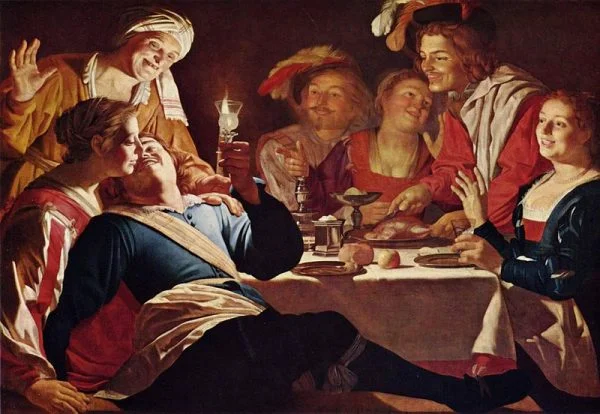 Piet Mondriaan – the 20th century
Pieter Cornelis (Piet) Mondriaan was a Dutch painter and art theorist, who lived and worked abroad at a later age. Mondrian is generally seen as a pioneer of abstract and non-figurative art.
His later geometric abstract work, with the characteristic horizontal and vertical black lines and primary colors, is world famous and serves as a source of inspiration for many architects and designers of applied art. He was one of the most important contributors to the De Stijl magazine. He is better known abroad as Mondrian, a change that he introduced himself after moving to Paris.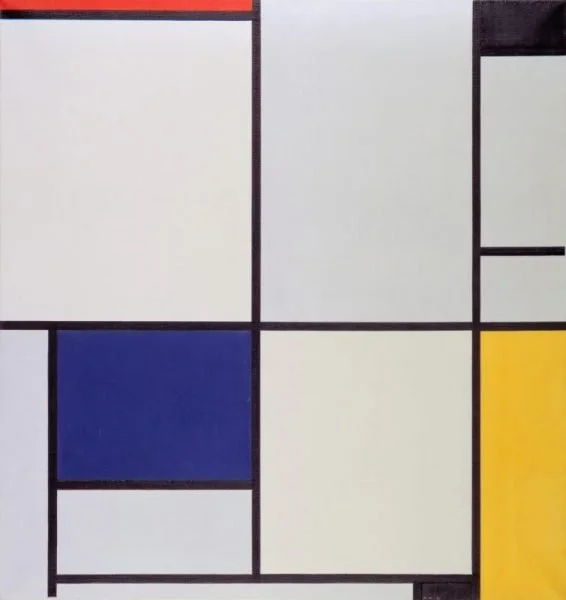 Johannes Vermeer – the Golden age
Johannes Vermeer is one of the most famous Dutch artists and lived in the Golden Age. Vermeer preferred timeless, subdued moments. It remains enigmatic due to the inimitable color combination and the bewildering light content.
Vermeer's paintings, mostly genre pieces and a few history pieces, allegories and cityscapes, are distinguished by a subtle use of color and an ideal composition. He sometimes used expensive pigments and had a strong preference for ultramarine and lead parts.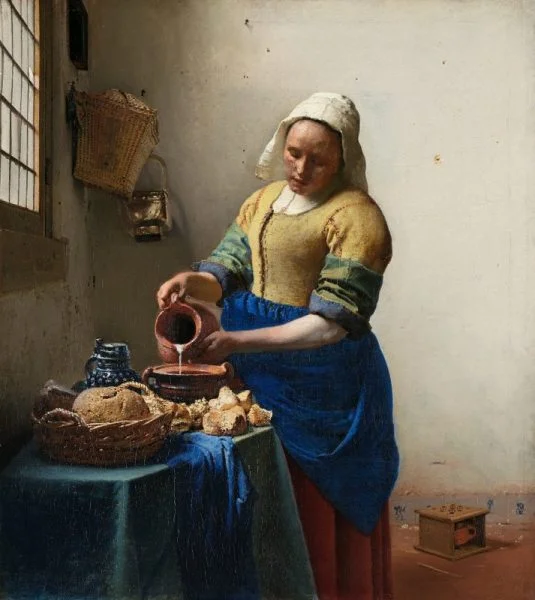 Vincent van Gogh – the 19th century
Vincent Willem van Gogh was a Dutch painter. His work falls under post-impressionism, an art movement that succeeded nineteenth-century impressionism. Van Gogh's influence on expressionism, fauvism and early abstraction was enormous and can be seen in many other aspects of twentieth-century art. The Van Gogh Museum in Amsterdam is dedicated to the work of Van Gogh and his contemporaries. Van Gogh is nowadays regarded as one of the great painters of the 19th century. However, this recognition came late. During his lifetime, there was probably only one painting sold: The Red Vineyard (Pushkin Museum in Moscow).
Only three years elapsed between his melancholic De potato eaters (1885) and the color explosion in southern Arles (1888). Van Gogh produced all his work in just ten years, before he began to suffer from a nervous disease and, it is generally believed, committed suicide. His fame grew rapidly after his death.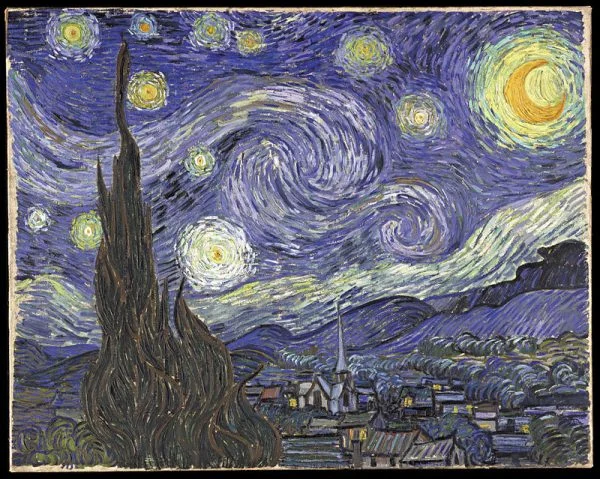 Rembrandt van Rijn – the Golden age
Rembrandt van Rijn was a Dutch painter, etcher and draftsman. He is generally regarded as one of the greatest painters and etchers in European art and the most important Dutch master of the 17th century.
Rembrandt's oeuvre is divided into five periods by art historians, starting with the Leiden period (1625-1631). From around 1629, development began as an artist, with Rembrandt starting to work with contrasts and his interest in light treatment, after 1640 a retrenchment began. Brush strokes are clearly visible in the 1650s and the colors are richer.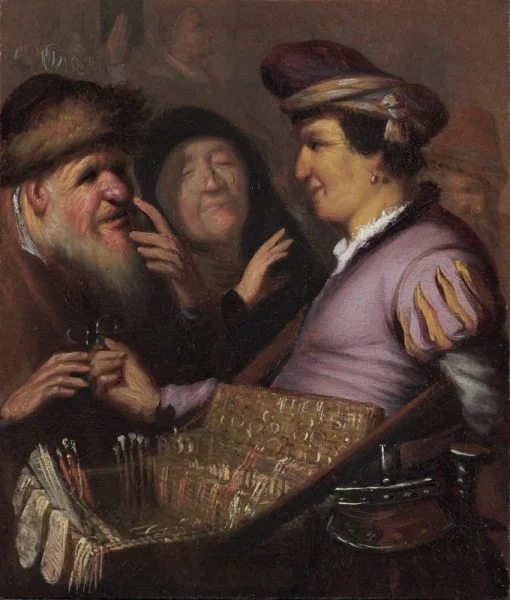 Jan Steen – the Golden age
Jan Havickszoon Steen was a Dutch painter from the 17th century, the time of the Northern Dutch baroque painting. Humor, ordinary people and exuberant use of color characterize his work. Just like his even more famous contemporary Rembrandt van Rijn, Jan Steen attended the Latin school in Leiden. In 1646 he enrolled at the University of Leiden, but that probably had more to do with the privileges, such as exemption from civic guard duty and alcohol tax, than with serious career plans.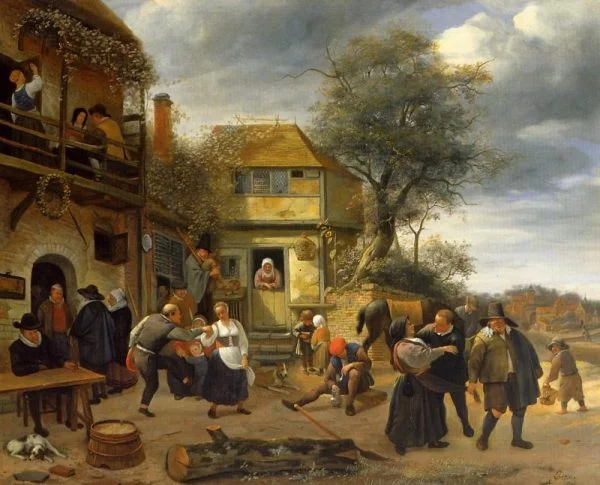 Jan Toorop – the turn of the century 1900
Johannes Theodorus (Jan) Toorop, also: Jean Theodor Toorop, was one of the most important Dutch visual artists from the period 1880-1910. He initially painted in impressionist style, but through pointillism he developed into a symbolist painter.
He was also active as a portrait artist and he designed ceramics, advertising posters and book bindings. Dutch art nouveau is often associated with his work. In the last twenty years of his life he was strongly inspired by Roman Catholicism.