Interview Philip Hardisty: Duck Art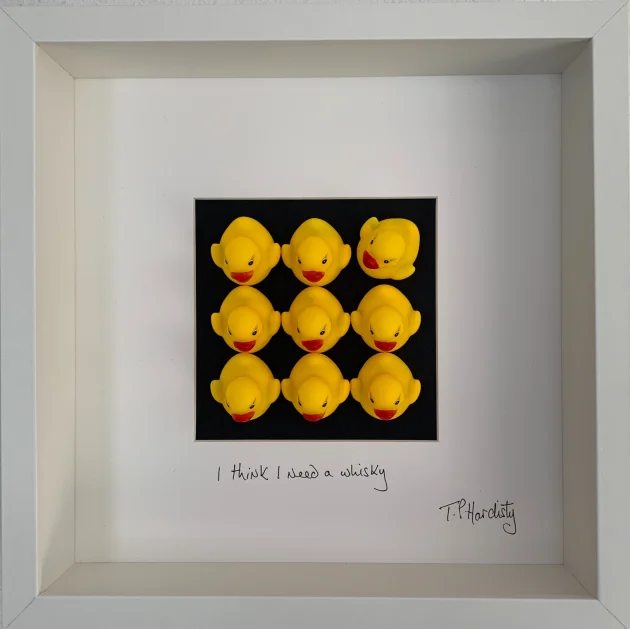 20 oktober - 2021
door Alice Broeksma
333
With a background encompassing art, sculpture, contemporary furniture and design, and businesses in London and New York, TP Hardisty has forged a reputation as an international artist. He reinvents the mundane by transforming everyday objects, using colour and structure. The British artist has become known for his pop art style 'Conversation Series', with miniature ducks meticulously configurated and provocative titles that could be seen as the ducks' commentary on life issues. They sell like hotcakes, also through Online Gallery.

TP Hardisty works in the UK and in Switzerland. His work is found worldwide in private collections and art institutions. Recent exhibitions include London, New York and Miami.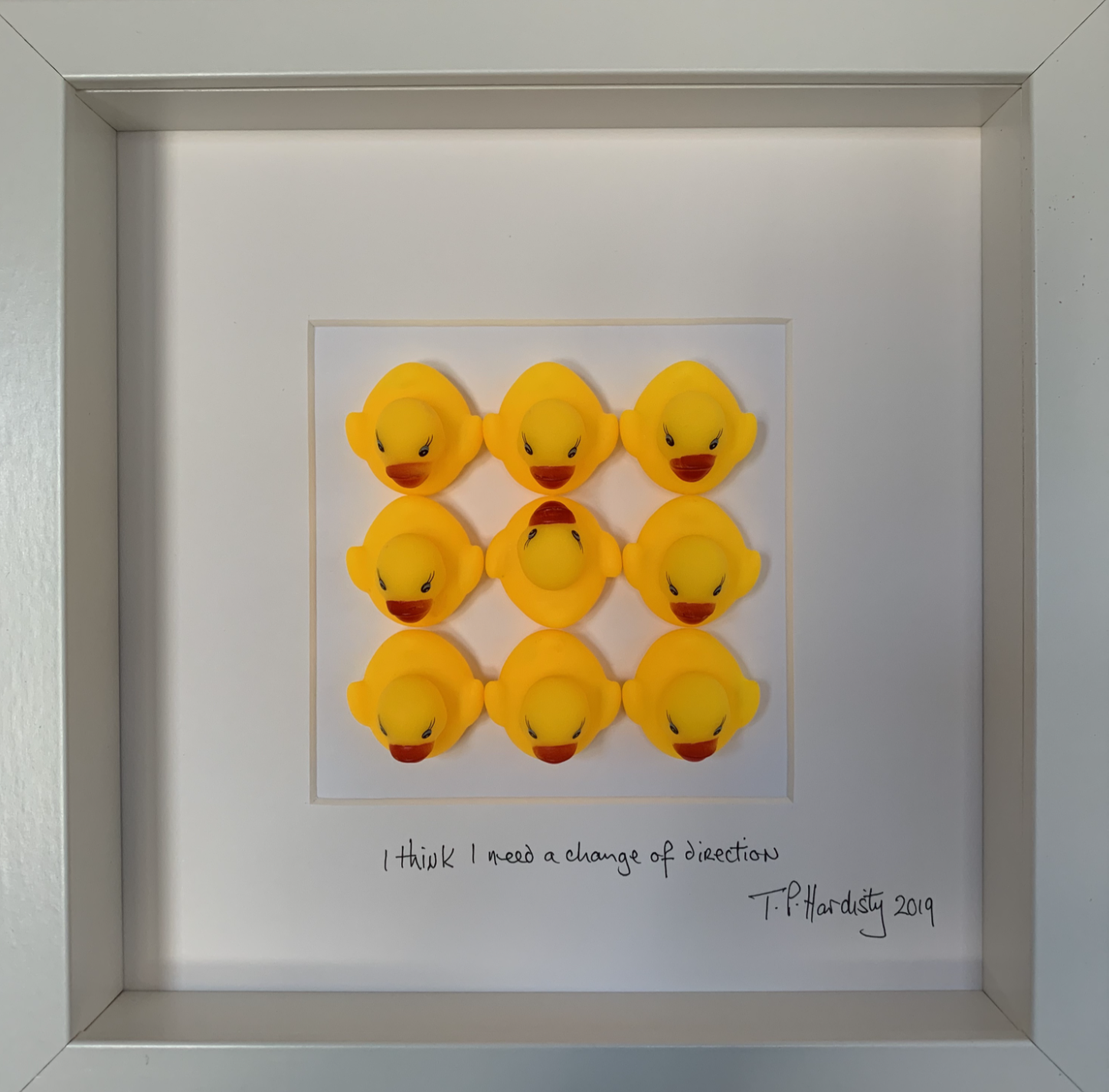 You had a traditional art training in London. At what stage did you commence your successful duck series?
As an art student, I was interested in Op Art with painters like Riley and Vasarely. However, art schools in the seventies in the UK, with some exceptions, steered students towards the traditional. I was disillusioned and, after graduating in fine art, pursued a very different career. I came back to art when the 2008 financial crises gave me the opportunity to step back and reconsider. I sold my business, moved to the French-Swiss border to be with my future wife, and started creating again. I never was a 'painterly painter', I like my desk clean and tidy and have always been fascinated by design. I experimented with lettering and abstract grouping of pencils, gluing them on panels, liking the colours and lines.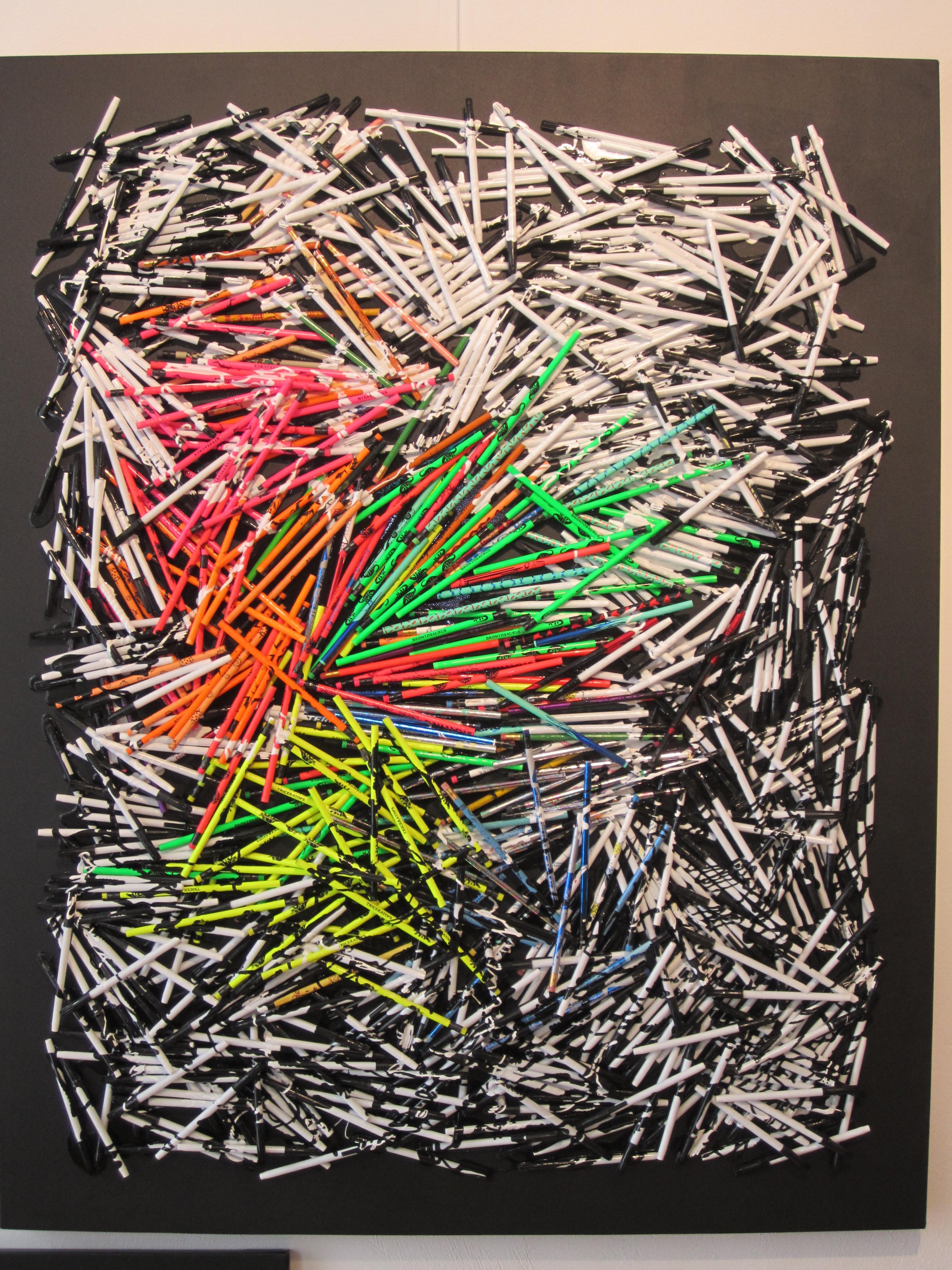 One day, I saw a tube with colourful rubber ducks that could glow in the dark. I thought 'wow', applied them to artwork and realised in exhibitions people always reacted to the duck creations. Then Covid came. Smaller art was clearly something to focus on. Larger pieces need to be seen in larger spaces and this was not possible because of the lockdowns.
You state your art offers 'perspectives of the obscure and the unseen'.
When you use the ducks as 'pixels', building blocks, different images can emerge. For instance, using glow-in-the-dark ones, you see something else when you turn off the light. Or I may add thought provoking slogans. And as a perfectionist I discarded chrome plated ducks with production flaws, only to realise they could be transformed. I work on them with a small blow torch.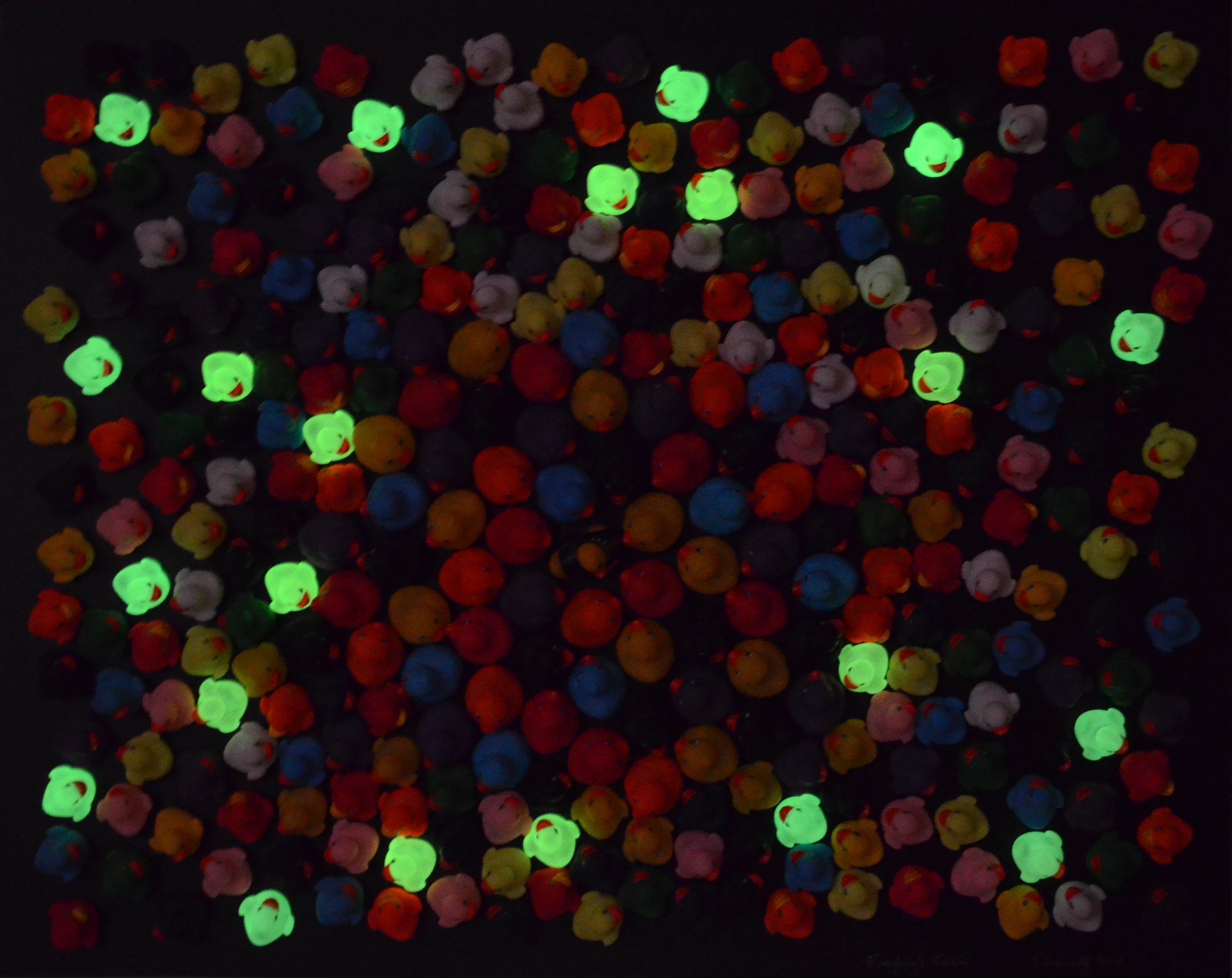 The end result of all this is more than a group of ducks, they assume a sort of reality when you see beyond them. It is not a duck fetish! Pushing boundaries, they are just very interesting to work with.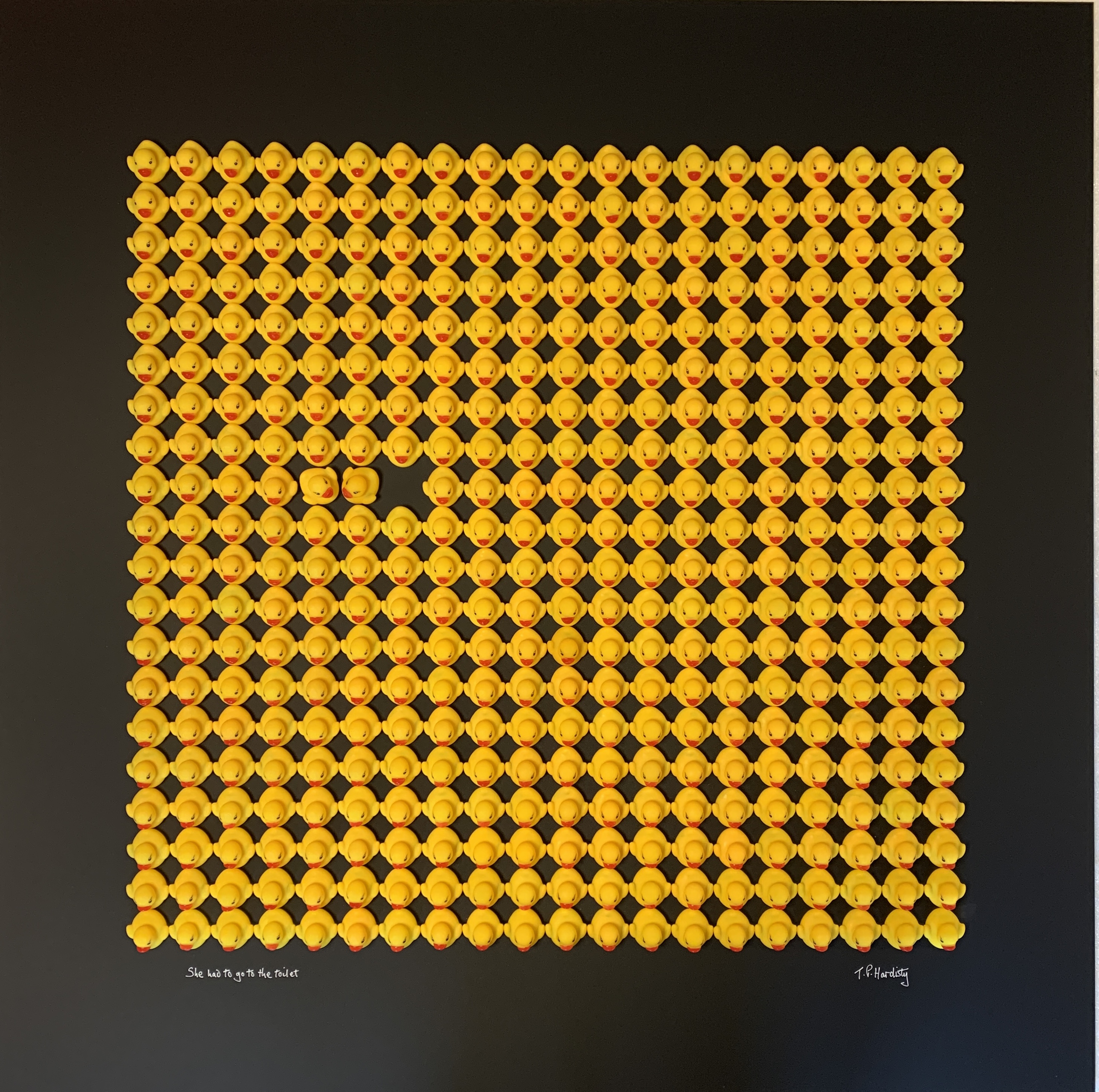 For more work and information please visit the page of TP Hardisty.