Top 10: European exhibitions in 2022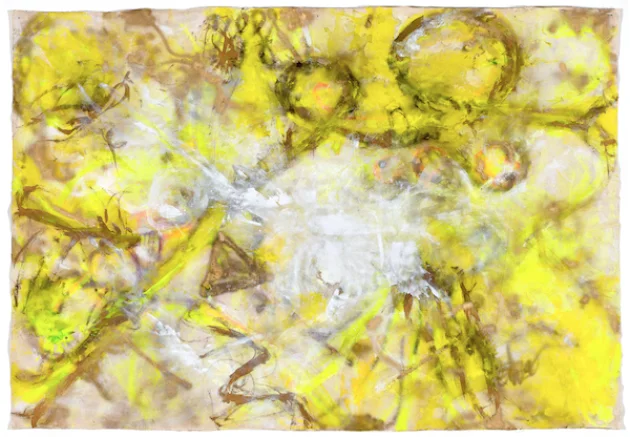 3 januari - 2022
door Alice Broeksma
4187
Art online has seen a massive increase, for obvious reasons. The pandemic has forced artists and the public to turn to the internet, big time. Art is now widely accessible at home. Many museums offer a rich programme of talks, events and exhibition material online.
But of course nothing beats a visit to a real art venue in the real world. Quite a few museums in this time of non-travel have opted this year for art and culture from other countries: Surinamese art in Amsterdam, an African village tree in Athens, French Masters in Bilbao, Cézanne in London, American special effects art in Edinburgh, Iranian photography in Munich, Machu Picchu in Paris, Warhol in Vilnius and an Italian in Copenhagen. International exchange is very much alive.
Here is a selection of European exhibitions in 2022. If you can get there, do check the dates and opening times beforehand because they can change in these uncertain times. Most art shows require advance booking.
Amsterdam
Stedelijk Museum
Remy Jungerman, Behind the Forest - Until 13 March 2022
Last year the 'Stedelijk' in Amsterdam celebrated Surinamese painting, with artworks by 35 artists. Again, art from this former Dutch colony takes centre stage. Remy Jungerman's sculptures, installations, panels, collages and screen-prints trace pathways of patterns from Maroon culture in Suriname, the African Diaspora, and 20th-century Modernism.
Jungerman (1959), born in Suriname, went to art school in Paramaribo and completed his training at the Rietveld Academy in Amsterdam. His father was of European descent, his mother of African heritage and a descendant of the Bakabusi ('the people behind the forest'). The exhibition's title, Behind the Forest, is a direct reference. Jungerman draws parallels between the geometric patterns of traditional textiles indigenous to Maroon culture, and Modernism. The artist interweaves the cultures that define him: of Suriname, the Netherlands and the United States. Remy Jungerman is one of the Netherlands' most important artists.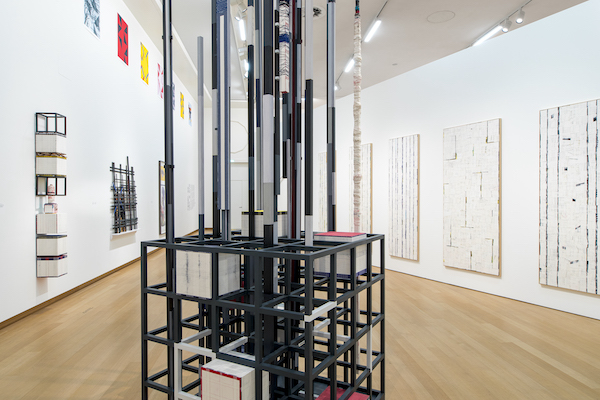 Photo: Aatjan Renders - Remy Jungerman, Behind the Forest.

Athens
National Museum of Contemporary Art
Stephan Goldrajch – Arbre à palabres – Until 22.05.2022
During covid-isolation Stephan Goldrajch conceived the art project called Arbre à palabres, a six metre high tree decorated with colourful pieces of knitting, crochet and weaving made by people of different ages and social backgrounds, from neighbourhoods near the museum. Arbre à palabres, the palaver tree, is usually found in the centre of African villages and is a place where people meet and exchange ideas. This collaborative, polyphonic art work encompasses stories involved in its making, marking a new era for the museum, a more open, inclusive and welcoming one. It is the first presentation of the artist's work in Greece. Israeli-born Stephan Goldrajch lives and works in Brussels, Belgium.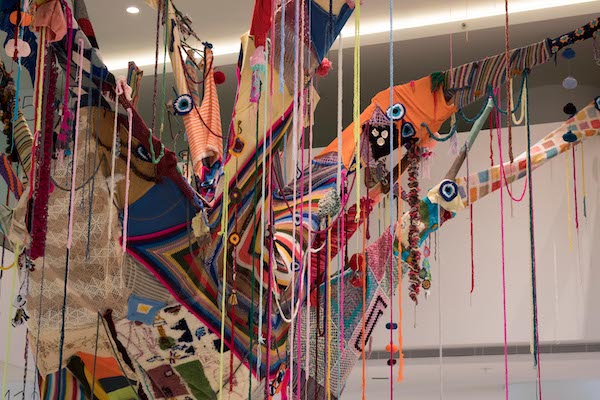 Photo: Olympianna Miliaki – Stephan Goldrajch, Arbre à palabres.
Bilbao
Guggenheim
From Fauvism to Surrealism - 11 February – 22 May 2022
Spain is showing nearly 70 masterpieces from the Musée d'Art Moderne (MAM) - this is the museum in Paris housing Fauves, Cubists, French Masters and representatives of the School of Paris. The show in Bilbao opens a window onto the intense chromaticism of Louis Valtat's landscapes, the transformative use of colour with which Robert Delaunay approaches the nude, the classicist Cubism of André Lhote, and the unclassifiable palette of Amedeo Modigliani. Also Francis Picabia and the metaphysical art of Giorgio de Chirico.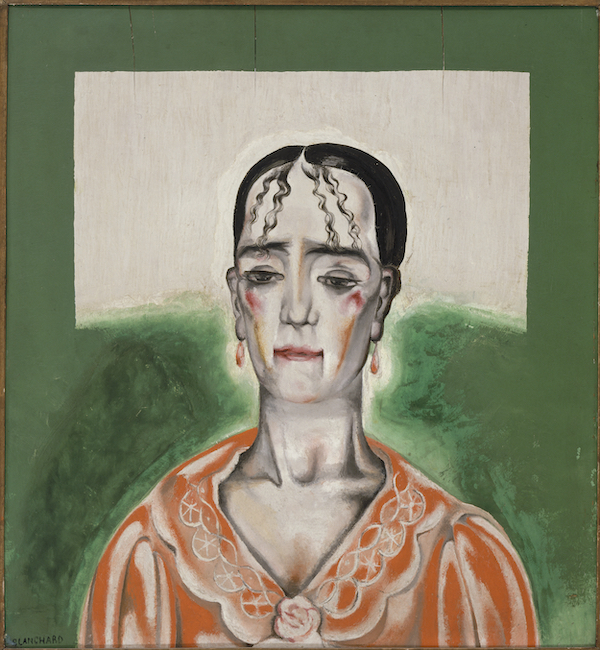 Photo: © Paris Musées / Musée d'Art Moderne de Paris - Maria Blanchard - L'Espagnole

Copenhagen
SMK – National Gallery of Denmark
Piranesi – Vision and Veracity - Until 27 February 2022
The Danes focus on Giovanni Battista Piranesi, one of the most fascinating artists of the 18th century. This Italian architect and artist pushes back borders between reality and fantasy. The images could be scenes taken from The Game of Thrones, but Piranesi was there first and he has been a major source of inspiration for architects, artists, film makers and game developers. Antiquity was his main interest, with his own take on dimensions. The exhibition in Copenhagen presents more than 120 prints.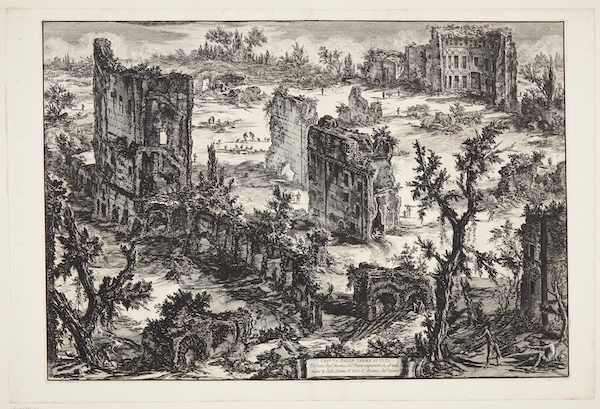 Photo: G. Piranesi, View of the Baths of Trajan, 1775, Statens Museum for Kunst, open.smk.dk, public domain
Edinburgh
Scottish National Gallery of Modern Art
Ray Harryhausen - Titan of Cinema – until 20 Feb 2022
Barbara Hepworth – Art & Life – 9 April - 2 October 2022
The Scottish National Gallery of Modern Art in Edinburgh is home to Scotland's outstanding collection of modern and contemporary art, with two galleries: Modern One and Modern Two. Modern One is housed in a neoclassical building, with the uplifting neon slogan 'Everything is going to be alright'. Modern Two is still showing the critically acclaimed Ray Harryhausen: Titan of Cinema. Film special effects superstar Ray Harryhausen helped elevate stop motion animation to an art. His innovative films, from the 1950s onwards, changed the face of modern movie making. This is the largest exhibition of the American's work ever seen (until 20 Feb 2022).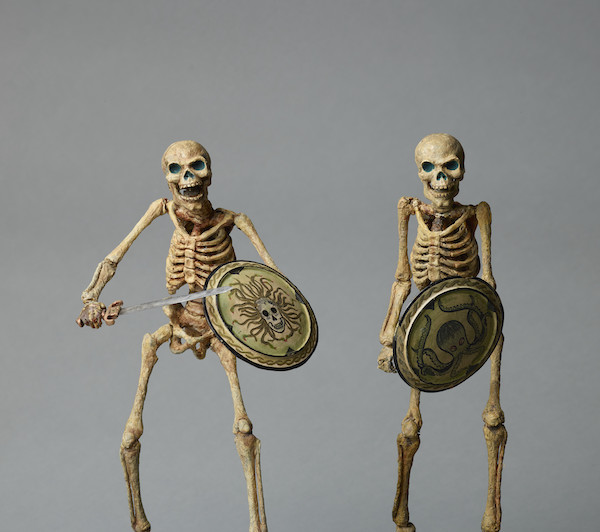 Barbara Hepworth: Art & Life at the Scottish National Gallery of Modern Art (Modern Two) will chart from April the development of the artist's practice, her involvement with avant-garde art movements, and the events in her personal life which shaped her work. This retrospective will be the largest exhibition of the artist's work in Scotland. With celebrated works, including the modern abstract carvings that launched her career in the 1920s and 1930s, her iconic strung sculptures of the 1940s and 1950s, and later large-scale bronze and carved sculptures.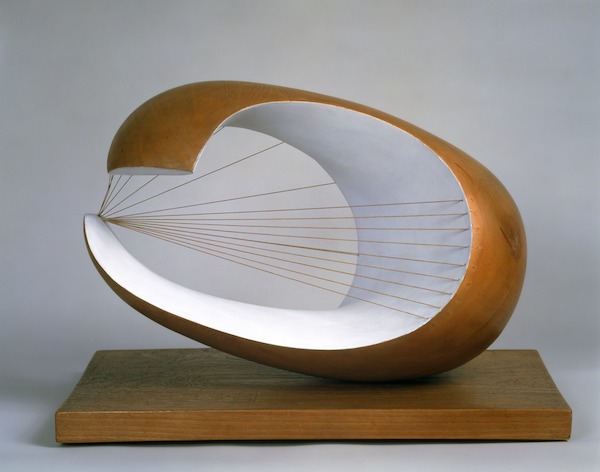 London
Tate Modern
Lubaina Himid – until 3 July 2022
Later this year (from October 6th), Tate Modern presents a career-spanning survey of the French post-impressionist Cézanne.
Until early July the work can be seen of Turner Prize winning artist and cultural activist Lubaina Himid (1954), one of the first artists involved in the UK's Black Art movement in the 1980's. Her art focuses on themes of cultural history and reclaiming identities. Himid continues to create activist art which is shown in galleries in Britain and worldwide. Initially trained in theatre design, she is known for her innovative approaches to painting. Over the last decade, Himid has earned international recognition for her figurative paintings, which explore overlooked and invisible aspects of history and of contemporary everyday life.
Luxemburg
Mudam
25 years of the Mudam Collection – until 18 April 2022
The Grand Duke Jean Museum of Modern Art ('Mudam'), is a museum of modern art in Luxembourg City, designed by I.M. Pei. This exhibition demonstrates the diversity and coherence of the Mudam Collection, which was established in 1996, before construction and during the initial planning phase of the museum. This new presentation is based on a selection of some forty works of artists such as Jutta Koether, John Armleder, Tony Cragg, Lonnie van Brummelen & Siebren de Haan, Thomas Schütte and Bruce Nauman. It offers an overview of themes addressing form, methods and attitudes in contemporary art, from the 1960s to the opening decades of the 21st century.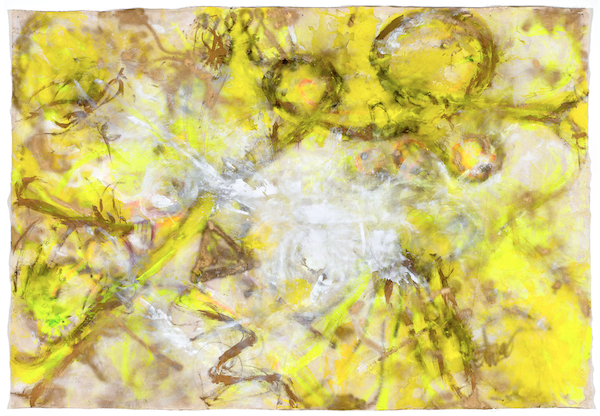 Photo: © Photo : Rémi Villaggi | Mudam Luxembourg - Jutta Koether - Foolish Fire 1999

Munich
Pinakothek der Moderne
Shirin Neshat - Until 24 April 2022
The works of Iranian artist, photographer, and filmmaker Shirin Neshat (b. 1957) exude self-confidence and a powerful presence but also an air of vulnerability. Central themes in Neshat's art are identity, origin, and power structures. Her creations are defined by merging and broadening the rich visual traditions of Persian and Western art. Work of the Persian artist, based in the US, is now the subject of the museum's first presentation in association with the Written Art Collection. Her most recent series, Land of Dreams (2019), revolves around the traditional calligraphy of her country of origin and Western portraiture. The most important Persian artist working today takes writing, expression, and formal variety to create a compact lyrical, rhythmic whole, with each work telling its own story of universal human experience.
Paris
Cité Architecture et Patrimoine
Machu Picchu and the treasures of Peru – 16 April until 4 September 2022
This promises to be an outstanding exhibition, looking at 3000 years of South-American civilisation, Incas and the mystery of Machu Picchu. Nearly 200 original objects on loan from the most important Peruvian museums; some have never been seen outside Peru before. The organisers say this is the first ever expedition to Machu Picchu by virtual reality.
Reykjavik
Reykjavik Art Museum
A Bra Ka Da Bra – The Magic of Contemporary Art – until 20 March 2022
After the banks collapsed in Iceland during the financial crisis (2008), art has become big on this very interesting island in northern Europe. Visitors in Reykjavik will find themselves surrounded by all kinds of art, indoors in excellent museums and galleries, and outdoors (private art, murals, numerous sculptures). The Reykjavik Art Museum, located in three buildings housing 17 thousand art works and sketches, is dynamic and progressive. The exhibition Abrakadabra shares the main elements in the creative field, and looks at what characterizes today's art, artists' subjects, methods, materials and challenges.
Vilnius
MO Modern Art Museum
Do check out this museum, designed by Studio Libeskind and opened in 2018 as a private initiative of scientists and philanthropists. It is a cultural milestone for the city of Vilnius, and Lithuania as a whole. This world-class institution shows local art and explores its links with the global art scene. Director Milda Ivanauskiene said at the opening: 'Never before seen works of art created behind the Iron Curtain finally have a venue and international audience.'
Exhibitions this year: Baxt (situation of Romani), Moving Mountains (on relationship between Kaunas -Vilnius), Optical Mirages (influence of optical art on 70s and 80s Lithuanian art work) and Demodernization (Guerilla Girls, Andy Warhal, Bruce Nauman, Donald Judd).
by Alice Broeksma