Interview Tina Chirinashvili: 'Georgia inspires with its art'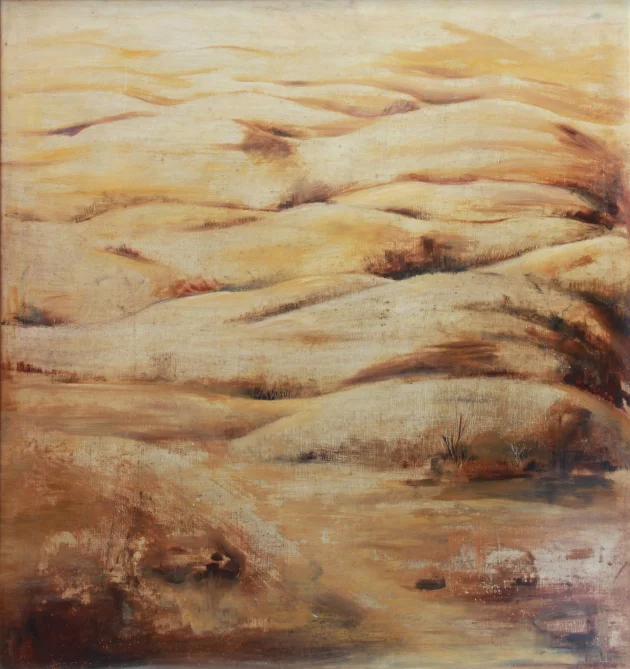 28 september - 2021
door Alice Broeksma
295
The oil paintings of Tina Chirinashvili are firmly connected with her country's culture. Georgia, bordering the Black Sea and on the crossroads of Eastern Europe and Western Asia, has a rich and complicated history with periods under Persian and Russian rule. With famous Georgian painters in her family, Tina was always destined to become an artist herself. Schooled at the Art Academy in the capital city Tbilisi, her art is diverse: abstract landscapes and impressions of nature, dreamlike images, icon resembling portraits, or a with a surrealist touch. 'I create each artwork individually,' she says. 'My environment, emotions and mood affect what I paint and how I paint.' Tina Chirinashvili is also a book designer and illustrator and works for the Tbilisi State University Publishing House.
What type of environment is Georgia for an artist?
When speaking about Georgia the first that comes to mind is tolerance. We are a very tolerant nation and we highly respect people with different religions, nationalities, traditions. Georgia welcomes everyone and inspires with its art, culture, food, hospitality, and nature. It is a small country with a diverse nature, flora and fauna, and amazing landscapes. We are proud of our culture and heritage, and folklore deeply rooted in our culture. We have important philosophic and scientific books, architecture, churches, and cultural places. There are many talented artists in Georgia. Some are very famous abroad. Sadly, the economic, social, and political circumstances of my country seriously affected our art scene, and it is very difficult for an artist to build a successful career.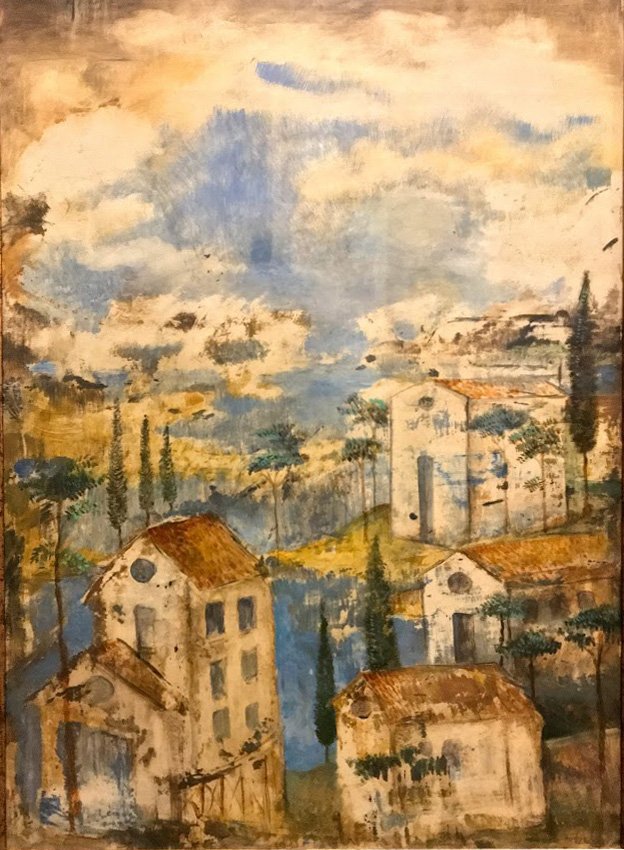 Where did art start for you?
I was surrounded with it at home in Tbilisi. I grew up in a family of artists, with art experts in the house. My father Grigol Chirinashvili was a famous painter and professor at the Tbilisi Art Academy. His artworks are presented and preserved in Georgian museums, including the National Museum of Georgia. My mother Tatiana Kikabidze was a graphic artist and sculptress, she was an Honoured Artist of Georgia. My brother Teimuraz Chirinashvili was a painter and graphic artist with his private studio, and he taught painting. My family were huge supporters. They always encouraged me to make more art.
Having said that, I have one other memory. When I was five years old, my family and I were in Sokhumi on our summer holidays. I was in my mum's studio, she was working on my sculpture. A relative visited and asked whether I had an artist's talent – if I was going to be an artist? My mother answered: 'Sadly, she does not, she is not interested in art'. I was a bit upset, went to my room and created a horse and rider out of plasticine, to show I really had a talent. The result was praised.
What does the contrast stand for in your painting 'Pelagia', what does the cat turn its back on?
I was schooled at the Tbilisi Art Academy, specialised in interior design, and graduated in 1975. Since, my work has been shown in group exhibitions. My artworks are part of various private collections in Georgia, Moscow, Ukraine, Germany and Italy. I have also worked on interior and exterior design in Georgia, the Ukraine and in the city of Sokhumi, in Abkhazia, now under Russian rule. And I have been a visual director for theatre, and chief set designer for television.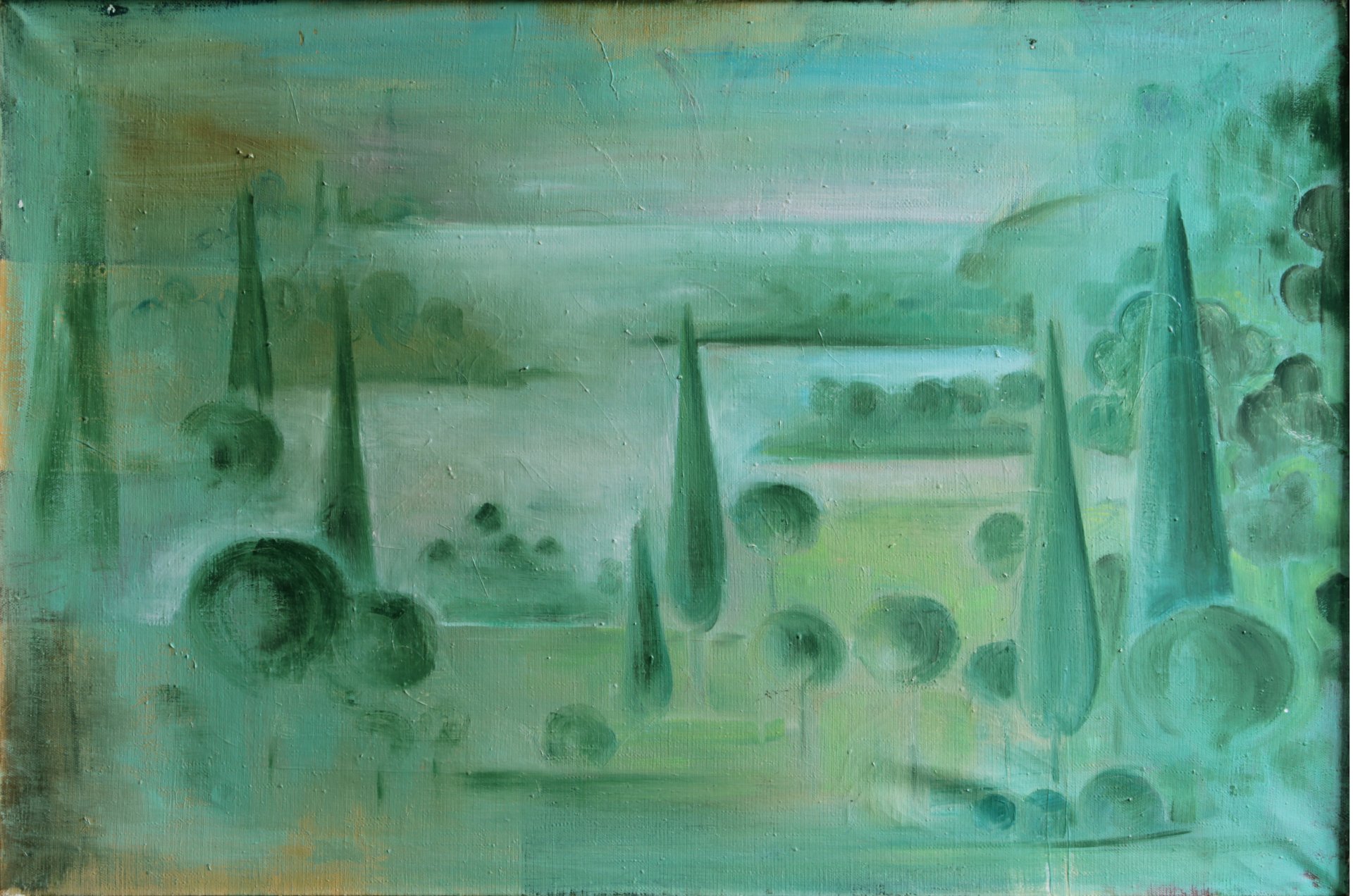 Which artists or art movements are an example to you?
I like early Renaissance, Flemish artists' works. Impressionism is my favourite style. If it comes to names, I would mention Paul Gauguin and I love our Pirosmani. [Niko Pirosmani was a Georgian primitivist painter at the beginning of last century who became famous after his death, OG].
The cat is called Pelagia, also the title of the painting. Behind the cat are pillows. I saw this scene on my couch and then painted. The pillows gave me the emotion of Japan. I painted what I saw. For me, art is physical and spiritual nourishment. I need art to survive. If I have a particular thought to share it would be: I wish the world to be a more peaceful place to live in.