Interview Johan van der Veer - Touching on fauvism and expressionism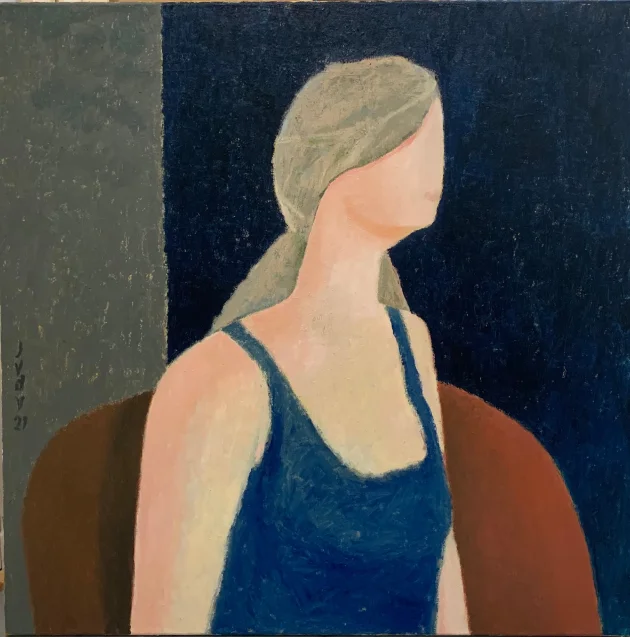 20 oktober - 2021
door Alice Broeksma
446
Previously, the Dutch artist Johan van der Veer painted 'landscapes, lots of trees, fantasy cities, abstracts' and occasionally people. Now, he mostly paints people, but without faces. By not giving away facial details the identity is open to interpretation. His work touches on expressionism and fauvism, he explains. 'Although the old masters might not have agreed.'
After art school (Minerva Groningen) and a photography course Johan van der Veer worked for many years as a museum photographer in his native Friesland, in the open spaced north of The Netherlands. Painting always remained an interest and has become a major part of his life. Displaying his work on the art platform of Online Gallery has generated international interest in Johan van der Veer's paintings.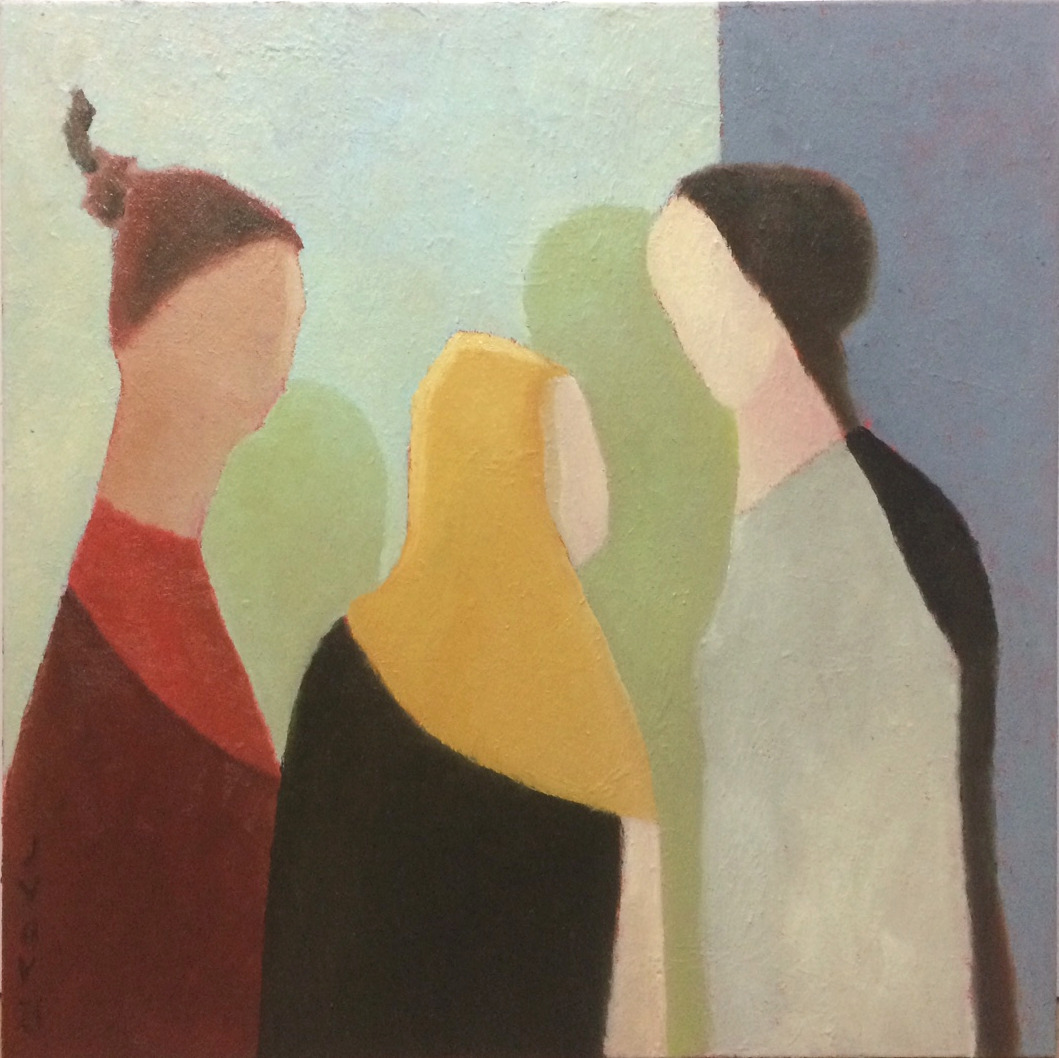 You mainly paint people, often in light colours with their faces unrecognisable.
After diverse subjects -when I was young I endlessly drew fantasy machines, and motorscooters because my uncle had one- time must have been ripe for this approach. By using colour, posture and shape I try to evoke the type of face and character we are dealing with. I always use oils, mixed colours on linen or cotton canvas, sometimes panel. Often light-coloured, but I need a certain balance and after several lighter works I will go for darker tones, more robust. What I do is contemplate, reflect.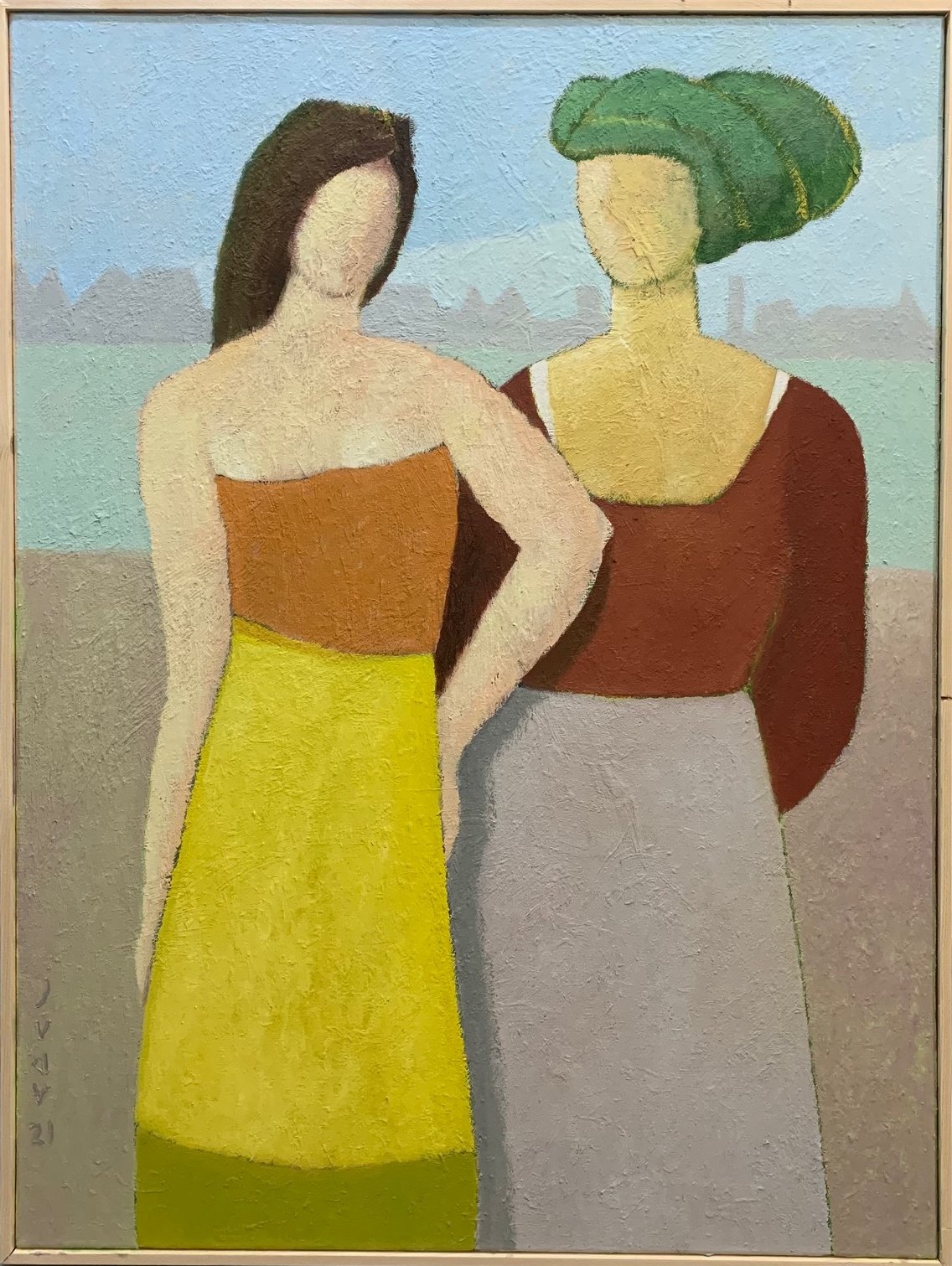 How do you work?
I paint about twenty hours a week. During the day I potter, go for walks or ride my bicycle, rehearse. I play the clarinet in an amateur symphony orchestra. I usually paint in the evenings, using artificial light, in my studio. This is a converted garage in a tranquil residential area. The size of my studio dictates the size of my paintings. Normally I work on canvas measuring 30x30, 60x80, 70x100 and 110x110 centimetres. For larger work I cannot stand back enough, to assess the interim result.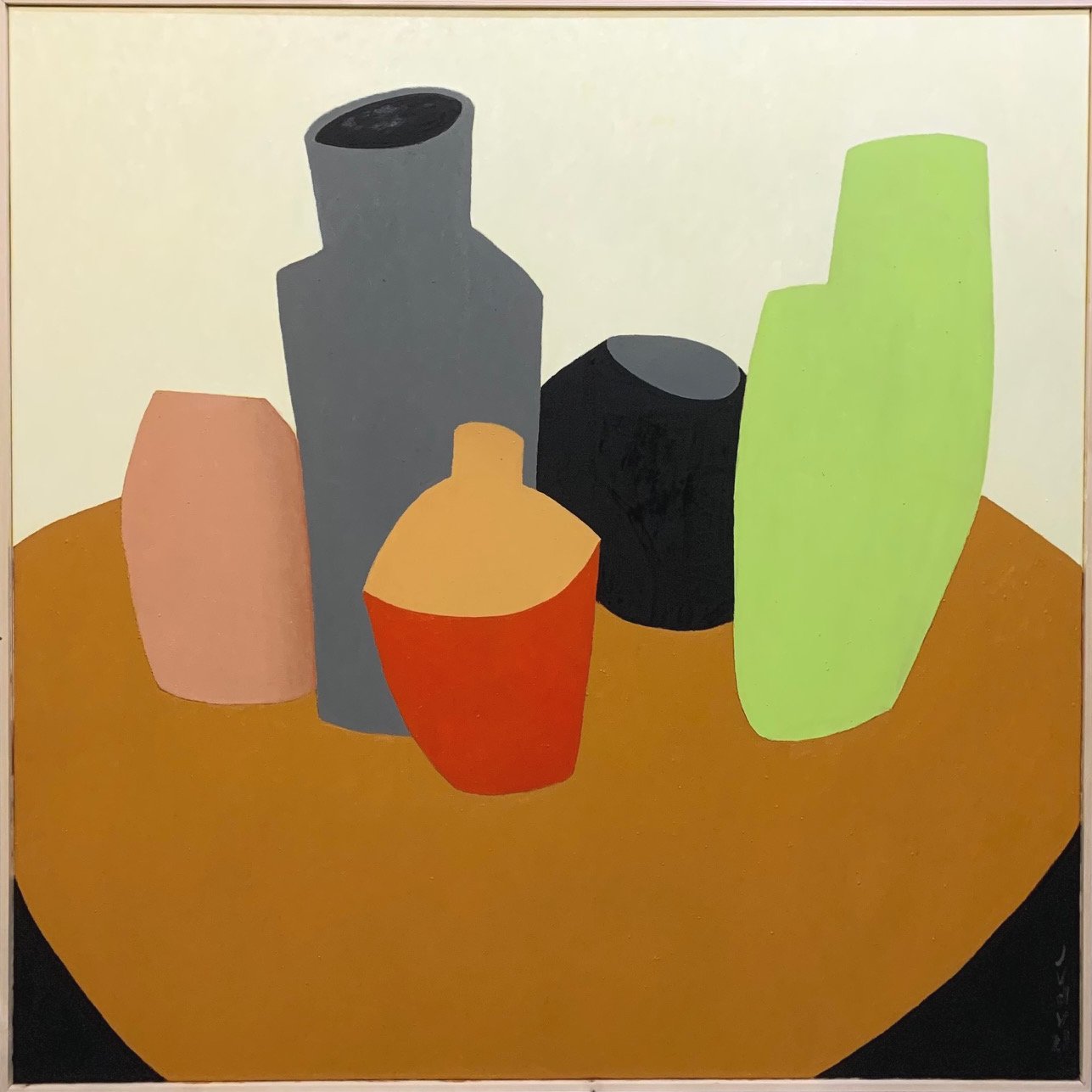 Which other artists or art movements are examples to you?

I like many forms of art and many artists. Looking at the varied work of other artists on social media and Online Gallery is an inspiration. On a personal level, Johan Haanstra and Bartle Laverman encouraged me. When I paint, I usually listen to classical music on the radio. I like baroque music but also Bosnian choirs, Neil Young, Andy Irvine or Indian music. Music really has the power to thrill and inspire.
For more artworks and information please visit the page of Johan van der Veer.