Interview Contemporary Pop collection Srinjoy
11 juni - 2022
door Vincent Moleveld
308
Tell us about your artistic journey, how did it start?
Pursuing an artistic or creative career came naturally to me. I developed the habit of seeing fine art daily and reading about many artists in my father's Art studio. My father being a fine artist himself definitely helped as I was introduced to the joy of creating art at a very early age. I had this belief since then that I was born to be an artist and I wanted to pursue a creative career.
Instagram: @srinjoyart
How did you grow as an artist to reach where you are currently in your creative career?
I have professionally worked in the design and animation industry for a short while. I have also worked with many street/urban artists and later as an artist assistant under the tutelage of internationally famous contemporary pop art legend Craig Alan. These experiences were crucial for developing my artistic vision as a contemporary pop/urban artist.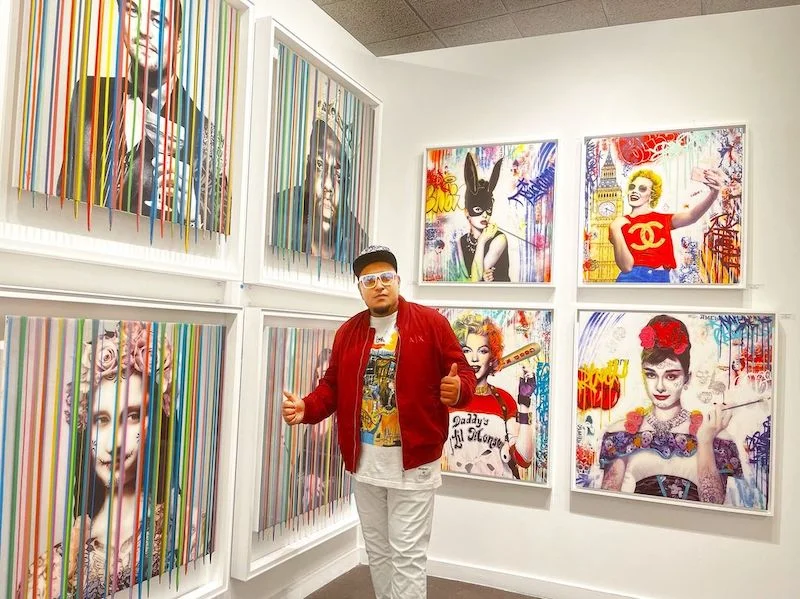 After graduating from the SCAD Atlanta MFA program in 2014 I joined Deljou Art Group which is the largest 'Fine Art Publisher' in the world. As a 'Lead Artist' for this company I am currently creating my own brand of contemporary fine art that is regularly exhibited and collected in major galleries in the USA, UK and Canada and has been featured in the most important and comprehensive Contemporary Art Fairs, including Art Miami Context Art Fair 2021.
Tell us about your new Contemporary Pop Collections?
Building Utopian models as reflective, meditative or critical tools in a Pop Surrealism language is the central overarching pursuit of my art practice. I would like to introduce two new contemporary pop collections that are the latest evolution of my popular 'ICON' series.
ICON GLAMOUR:
The word 'Glamour' has an inherent reference to romanticism - an alluring, enchanting sense of attraction. Contemporary Popular culture, Urban culture, mass media visual culture and new consumerism for me alludes to collective utopias that attract. Iconic visual material from these sources are reinterpreted in a creative remix through unique visual sampling. My process rooted in collage aesthetics, proposes celebratory, humorous and witty alternative narratives.
The dramatic beauty of the iconic, urban and pop culture figurations are accented by beams of color that look like digital glitches. This 'Glitch Aesthetics' create a surreal alchemy by transcending the figuration into the arena of modernist abstraction. The visually stunning glitch elements, reaching out of the pictorial space as extended fluid drips frozen in the air, render a surreal sculptural quality by materializing the postdigital. The glitched visual elements derive from my obsession with a contemporary refreshing visual style based on the stunning application of digital or analog errors for aesthetic purpose. In today's postdigital world 21 st century creativity is driven by computer assisted digital fabrication that achieves unprecedented new levels of fantastical artistic expressions. I am interested in creating a conversation juxtaposing the digitality and the materiality in a way that reinvents the traditional in an unconventional manner. In this process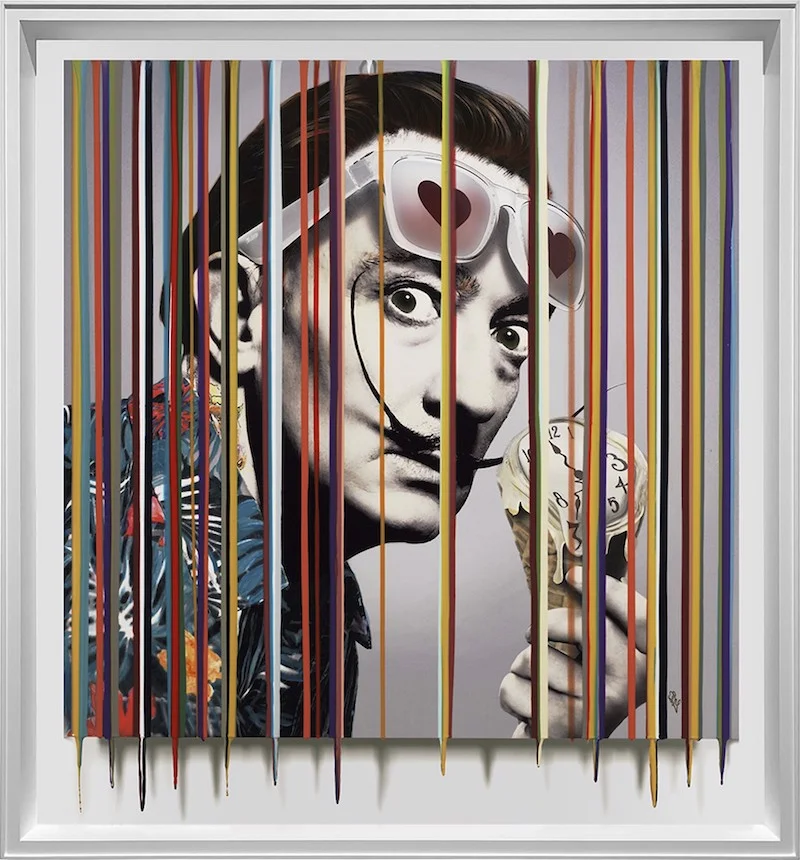 These works also mirror the contrast between the inventiveness and the unease of the digital age.
The color bars in varying thickness also work as visual metaphors of 'Barcodes'. These bars expanding and dripping beyond the field also makes a statement about the new consumerism and surveillance - a sense of constant scanning.
The color bars almost rupture the iconic visual culture mashup further engendering a higher 'Abstract' quality to these powerful visuals. The drip as a visual metaphor operates on many layers. The concept of 'Drip' in contemporary popular urban language is associated with attractiveness or swag.
The'Drip' can also reference a sense of 'Time' and 'Continuum' or a continuity of something from the past. It may reference a charm or an appeal that is still enlivened, evergreen or everlasting ; thus defying 'Time' itself. The visually stimulating and thought provoking Pop and Op elements consists of layers both conceptually and through materiality reflecting contemporary urban life and times.
ICON GLOW:
Icon Glow is an evolution of my obsession with incorporating mediums of mass culture as my material.
Neon signs defined the visual identity of the iconic American cityscape due to it's extensive use in the commercial landscape. Today neon signs invoke the utopian nostalgia of the 1940s and 50s. Due to the longstanding relationship with consumerism the Neon sign represents a romance that alludes to a sense of identity, hope and affirmation. As a result the neon sign has a strong utopian symbolic potential that I expand in my 'Icon Glow' collection.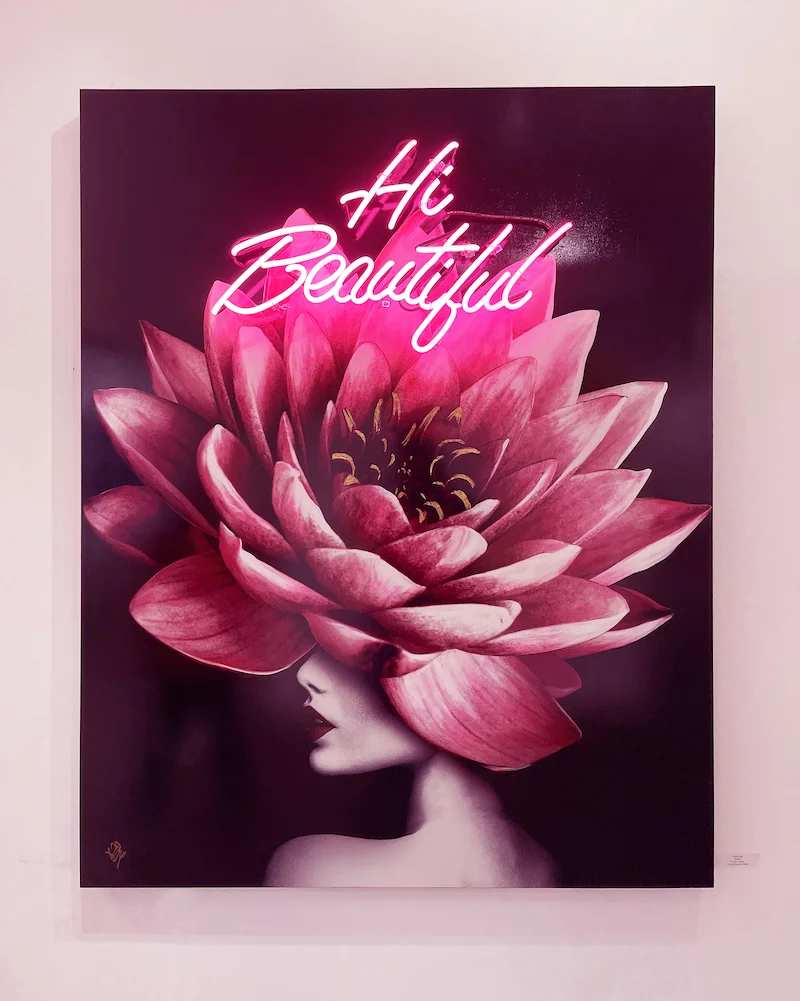 In this collection I combine the Neon and other luminous light elements directly on the pictorial surface adding an extra layer of significance and magnitude to my mixed media pieces that creates a dynamic experience for the viewer. I have always been fascinated with the role of luminous light and color to arouse mood as seen in the historic Impressionist paintings. The luminous lights in my 'Icon Glow' collection blends with mixed media painting, reflects and bleeds onto the larger space evoking a strong emotional affect.
In the Icon glow collection symbolic texts are combined with iconic imagery exploring the role of language in contemporary art. The texts range from popular mass culture idiomatic expressions, words of wit and wisdom, classic truisms, popular quotes, ironic or spiritual messages that are always inviting and provocative. The combination of the luminous light, texts and iconic pop surrealistic imagery form a striking utopian expressions that have a symbolic resonance.
Can you tell us about your recent exciting artistic achievements?
In 2021 my work was successfully exhibited in the highly prestigious Art Miami Context Art Fair during the Art Basel Week when the creme de la creme of the entire art world visit Miami for this annual mega art event. At this high end art fair my work was exhibited along side Contemporary Art & Urban Art legends like Damien Hirst and Futura. I had a solo wall at Art Miami exhibiting my work by S16 Gallery the famous Canadian Urban Art Gallery.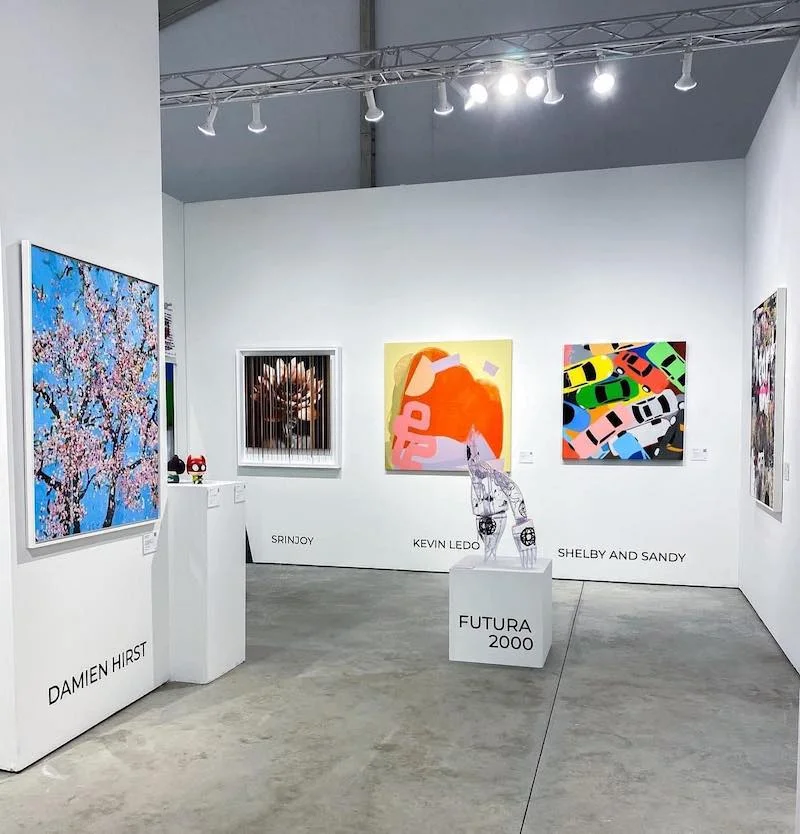 In the last few years my works have been exhibited in multiple High End Art Fairs across the USA including Art Miami Context Art Fair , LA Art Show, Palm Beach Modern + Contemporary Art Wynwood, Art Expo New York, Affordable Art Fair New York. I currently have Gallery Representations in a number of prestigious Contemporary Pop and Urban Art galleries in USA, Europe and Canada including Whitewall Galleries, UK, Clarendon Fine Art, UK, The Lemongrove Gallery, UK, Galerie Mensing, Germany, S16 Gallery, Canada, Deljou Art Group, USA, Connect Contemporary, USA, Scope Fine Art, USA, Offthewall Gallery, USA, Royal Street Fine Art, USA, Carousel Fine Art, USA, Fascination Street Fine Art, USA, The Art Source, USA, One Martin Gallery, USA, Art leaders Gallery, USA among many more. My work is in private collections of numerous collectors across the USA, Europe,Canada, United Arab Emirates and India including celebrity collectors such as the collection of American entrepreneur, author, and rapper & the co-founder of Marquis Jet - Jesse Itzler and his wife Sarah Blakely- founder of Spanx.
Please share any insights on the artistic challenges that you faced in your creative journey and how you overcame them?
As a professional studio fine artist there is always a high level of competitiveness and challenge, Because in this industry windows of opportunities open up only for a short period of time and you have to make the most out of it. Also it is important not to get too satisfied with your success or too depressed by your failure. So it is important to constantly continue to reinvent your art and learn from what did work and what did not work and constantly keep exploring fresh expressions and new materials.
For example the technique with the stripes and drips that is integral to my Icon Glamour collection was something I discovered from the failure of a previous project. Despite the failure I recognized the potential of the material and developed the technique further after a lot of tests and trying to perfect the application. After fine tuning a lot of aspects including the framing and the right choice of surface I was able to create a contrived art product of premium quality that justifies the price point.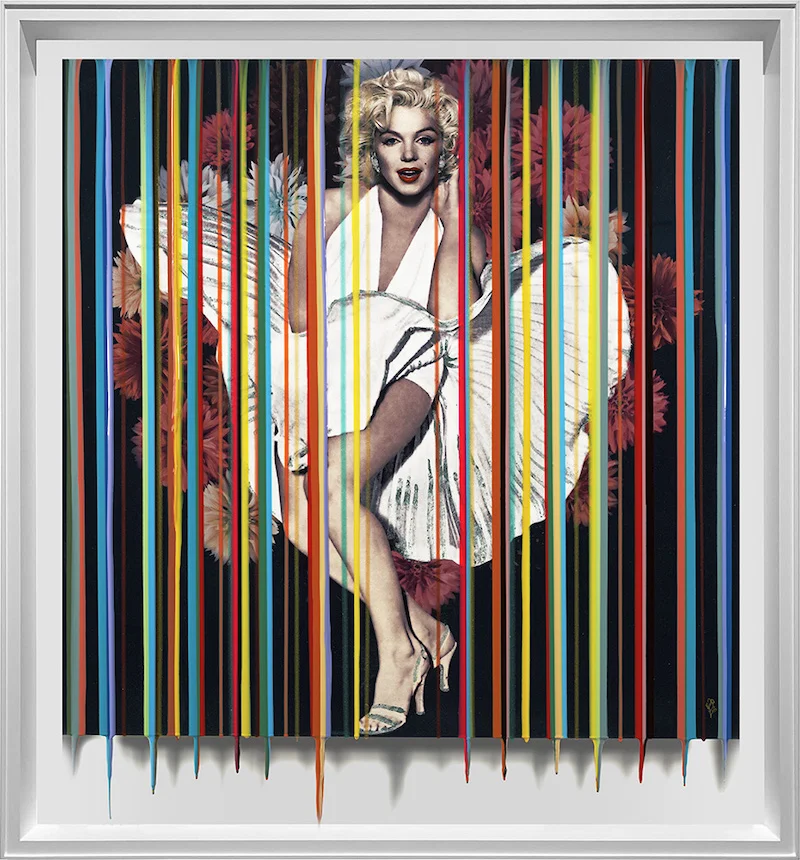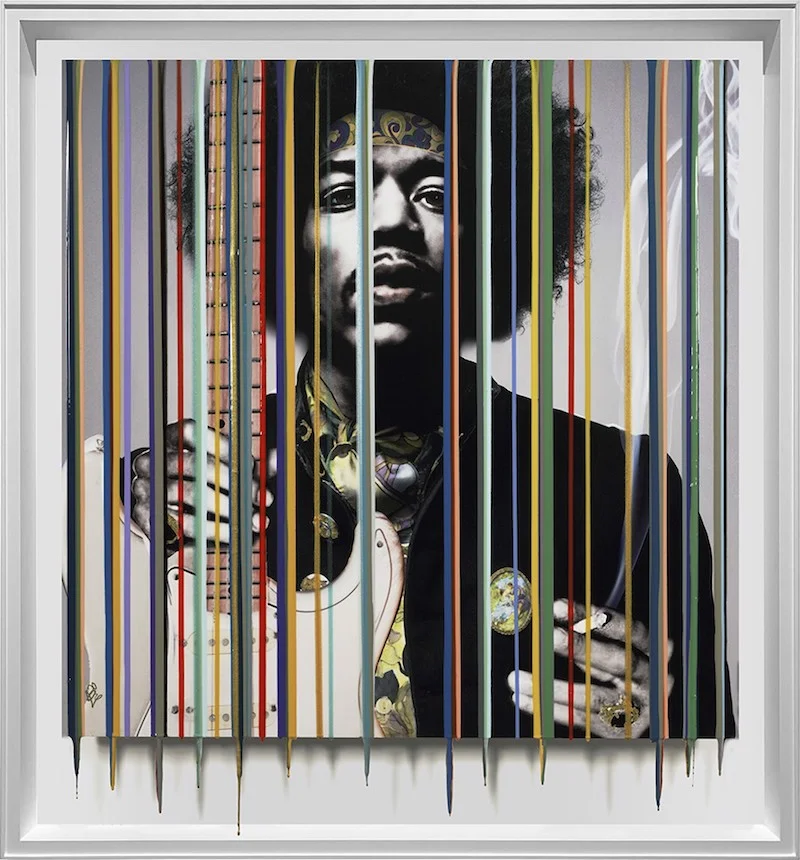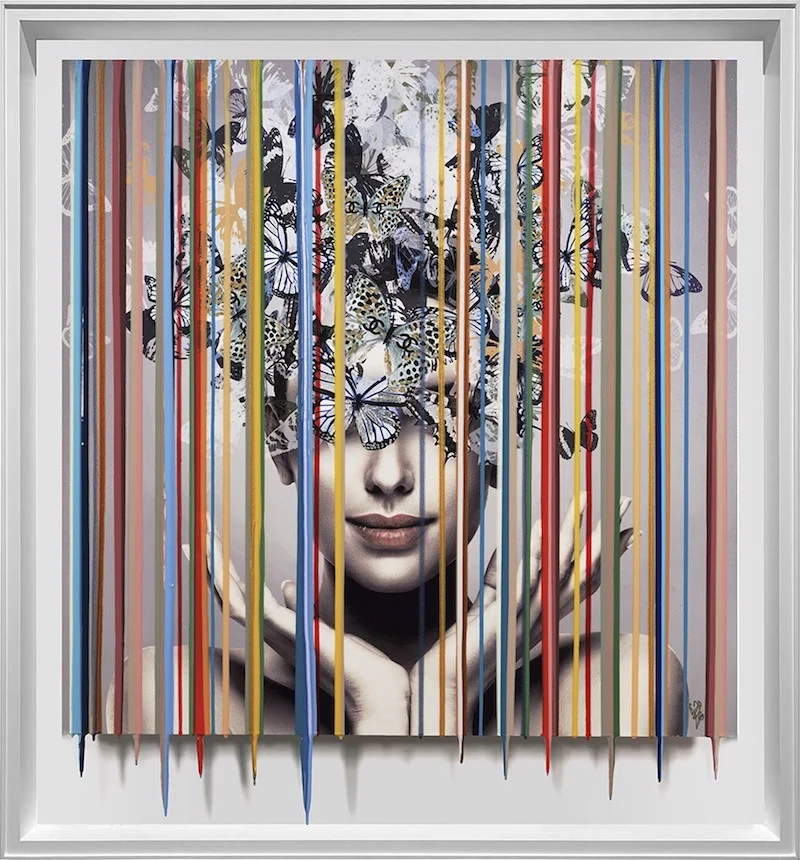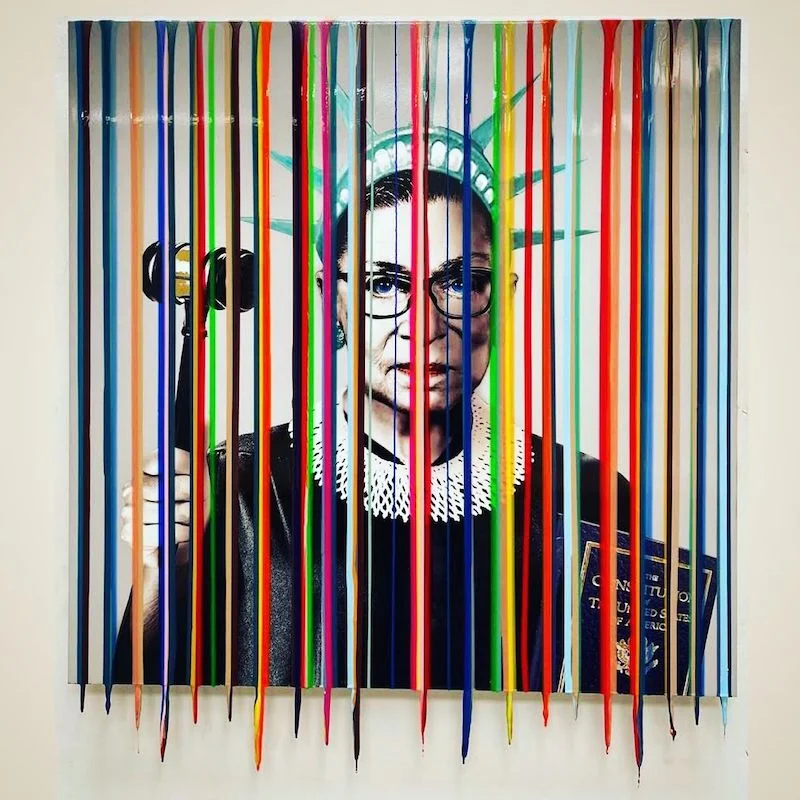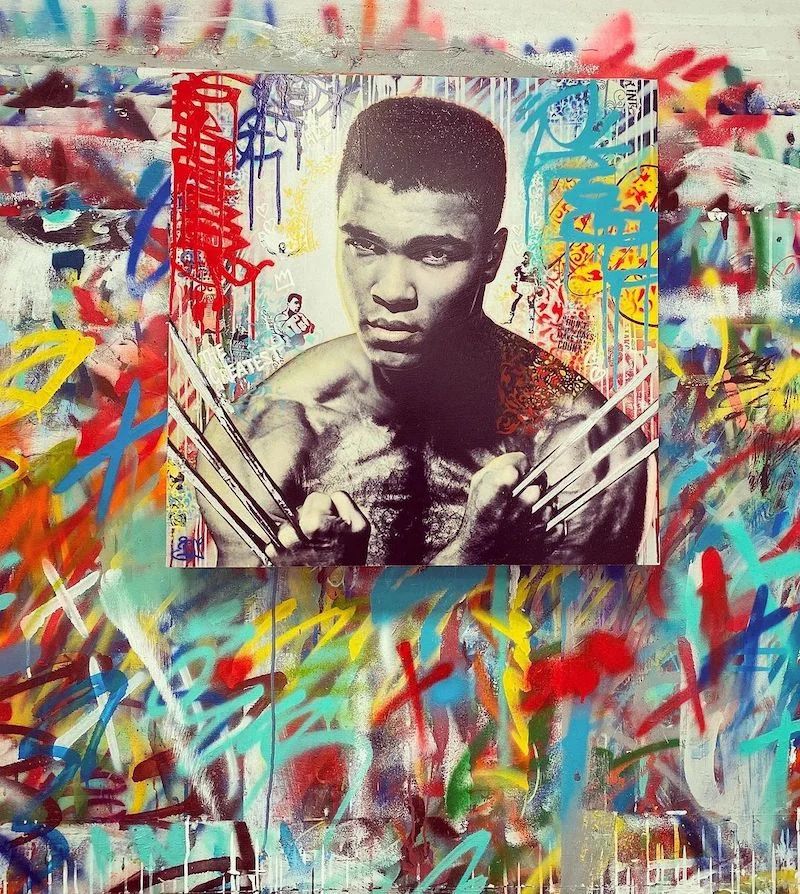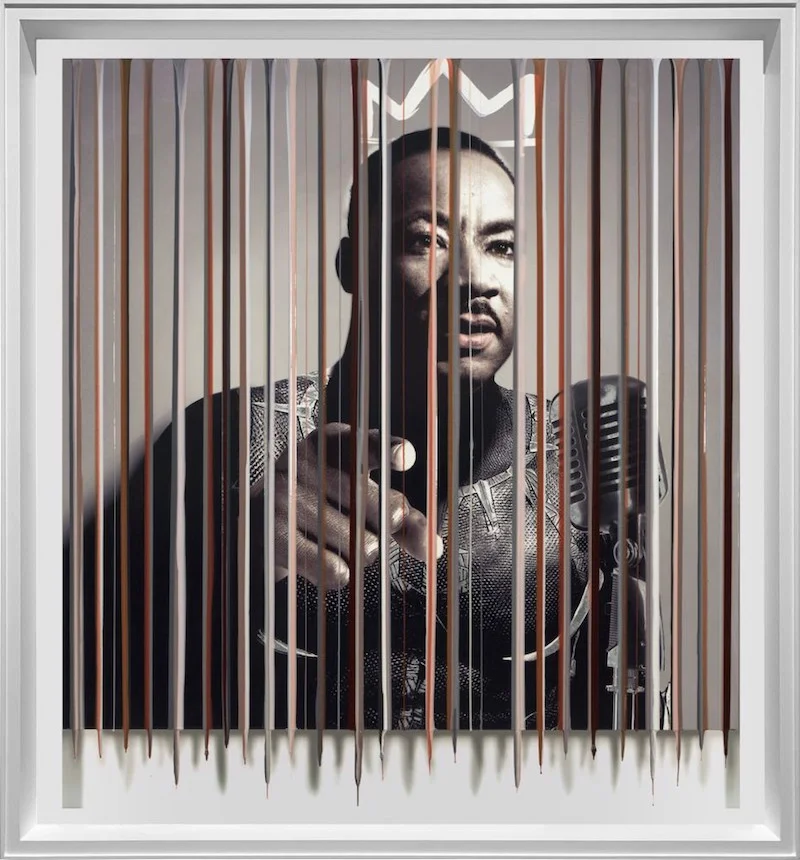 Instagram: @srinjoyart