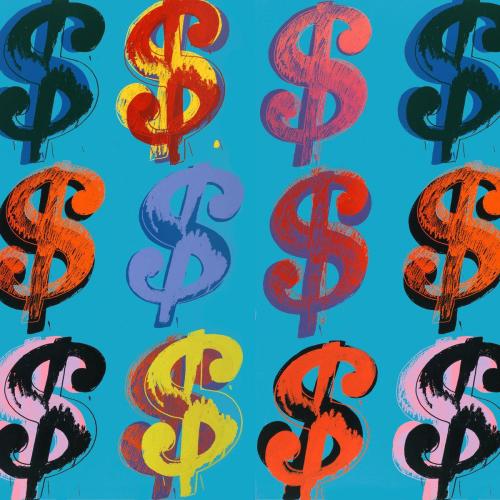 Verkoop uw kunst online
- Vanaf € 1,99 per maand

- Uw eigen website op Online Gallery
- Binnen minuten bent u live!

- Direct contact met kopers


- GEEN commissies over verkocht werk!


From Thonet to Dutch Design
8 december - 2020
door Alice Broeksma
29
Exhibitions around the world
Until 21 March 2021, Stedelijk Museum Amsterdam
As a country, The Netherlands is famous for its rich art culture and skilful design. At the end of the 20th century 'Dutch Design' became an internationally known term for innovation, simplicity and experiment. It is not surprising one of Amsterdam's prominent museums, the Stedelijk, includes this concept in its current exhibition. Alongside other highlights: from renowned classics to furniture produced with 3D printing.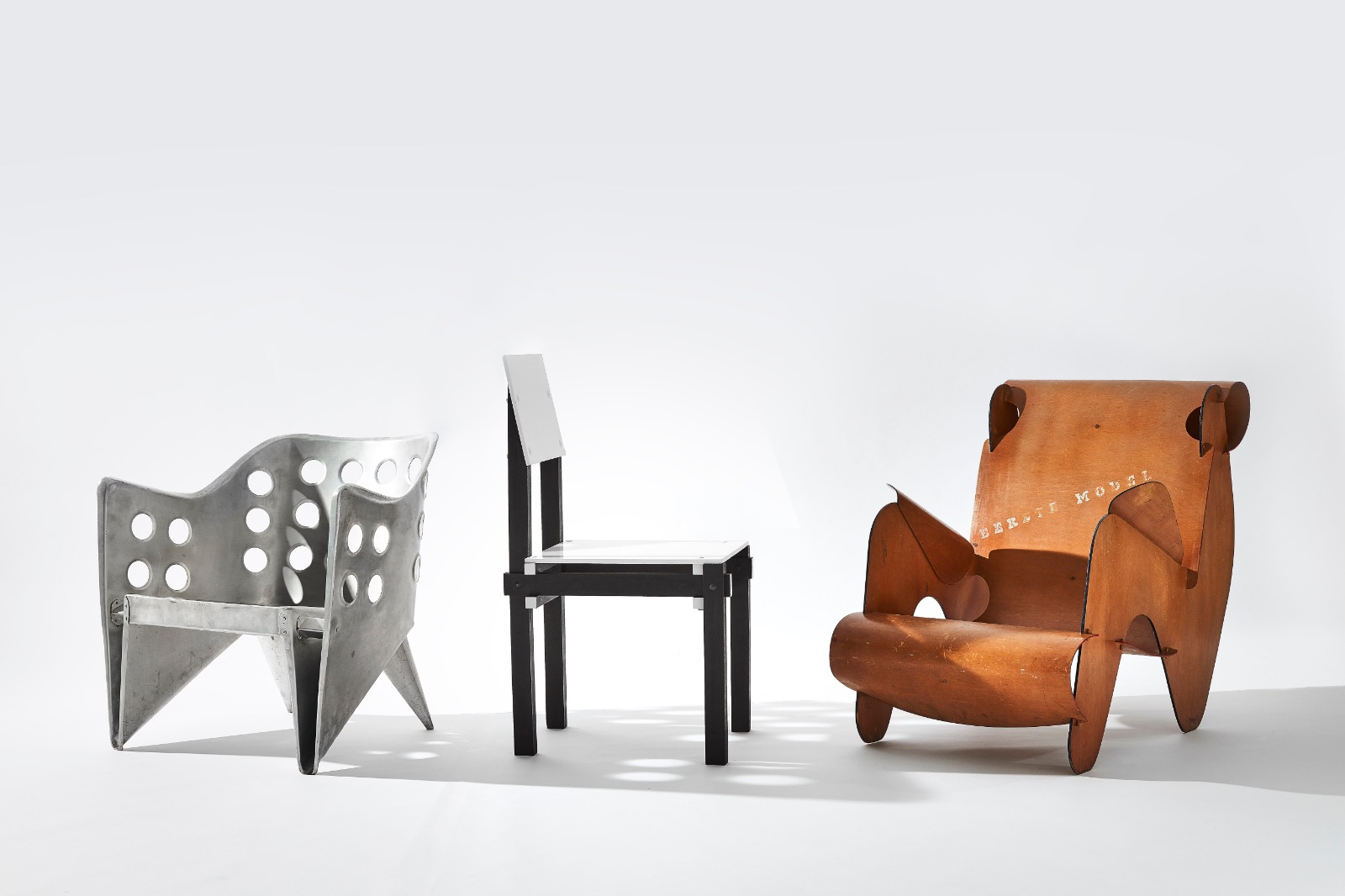 The Stedelijk owns a world-class collection of modern design of over 50,000 items, comprising applied art, graphic and industrial design – and 3000 pieces of furniture. The museum has exhibited furniture and other interior design from 1895 when it first opened. The collecting started in 1934. The Thonet bench, one of the oldest pieces in the collection, is part of the exhibition. This piece was created by the 19th century German-Austrian cabinet maker Michael Thonet, whose work is known to have influenced later designers such as Le Corbusier.
More than 300 objects have been selected offering a diverse overview: from the Wiener Werkstätte, Scandinavian design, plastics in the 60's to the wildly colourful Italian Memphis style of the 80's, with Ettore Sottsass as the key designer and its influence seen again today. There is work by other celebrated designers like Patrick Jouin (C2 Chair, 2004), the Frenchman whose creations also can be found in MoMa in New York and Centre Pompidou in Paris. The Panton chair (1958-1967) is on show made by Verner Panton, who was one of the most influential Danish furniture and interior designers in the 20th century.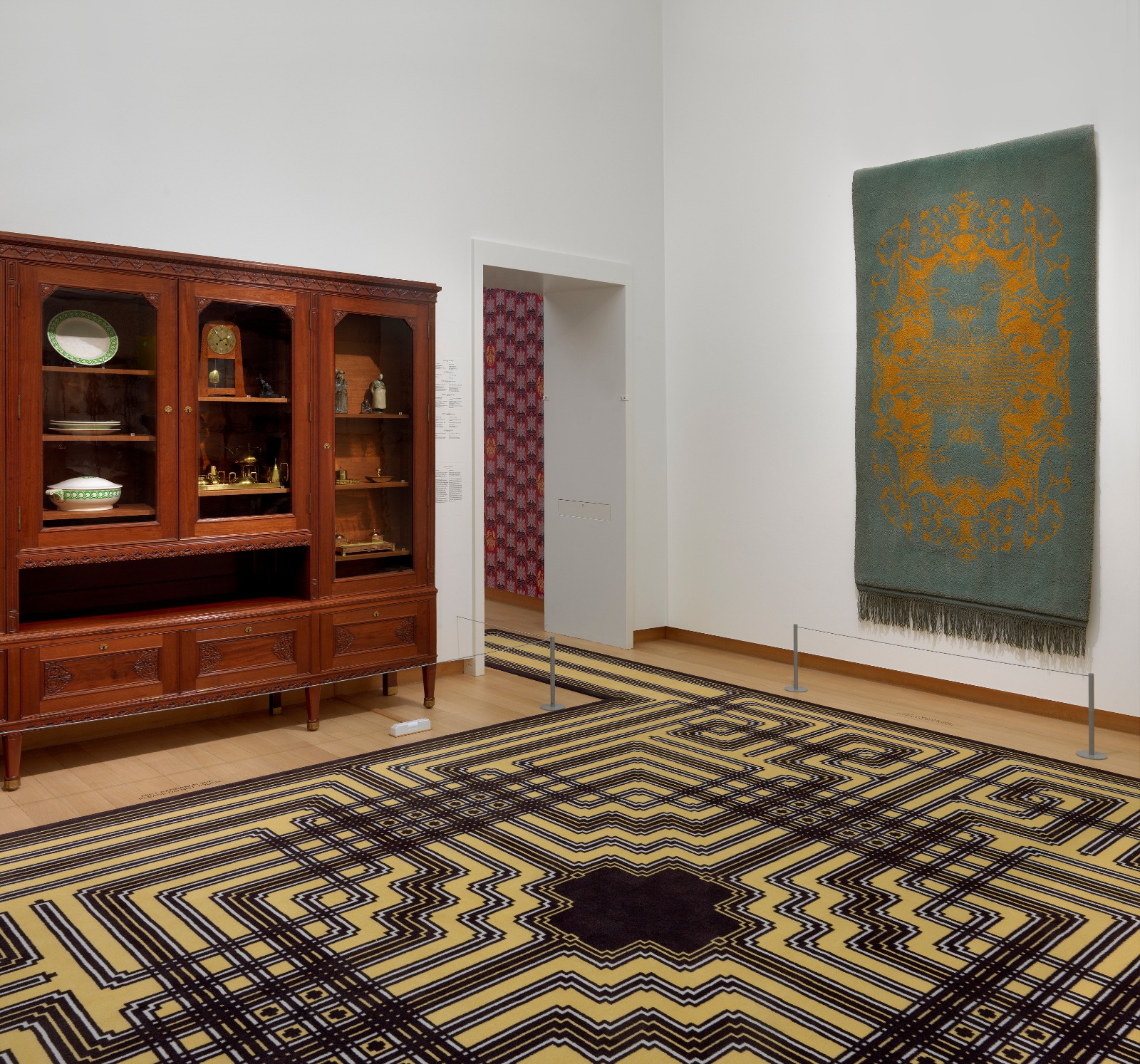 As for the Dutch, the selection clearly shows the free spirit of their country. Of Marcel Wander's vast creative output his blow-up Sparkling chair (2010) was selected. There is design by Richard Hutten (prototype Stedelijk-chair, 2008) – and you are allowed to sit on his Crossing Italy sofa. Pre-war expressionism of the Amsterdam School is present and of course the furniture design of Gerrit Rietveld, widely known for his iconic Red and Blue Chair. The museum is home to an extensive collection of Rietveld furniture with many unique pieces.
For this show curator Ingeborg de Roode decided to broaden the scope, for example by highlighting other Rietveld chairs. 'Produced during the war from almost a single sheet of material, Rietveld's Aluminium Chair was incredibly innovative because he intended it to be produced in a different material, in one go, anticipating the potential plastics would offer later. We have the prototype in our collection. And in addition to the well-known Scandinavian design - light, wood, organic forms - I selected a-typical, almost baroque pieces, such as an armchair made of sprayed polyurethane foam by Gunnar Aagaard Andersen. It is a way for us to see design movements we think we know, from an entirely fresh perspective.'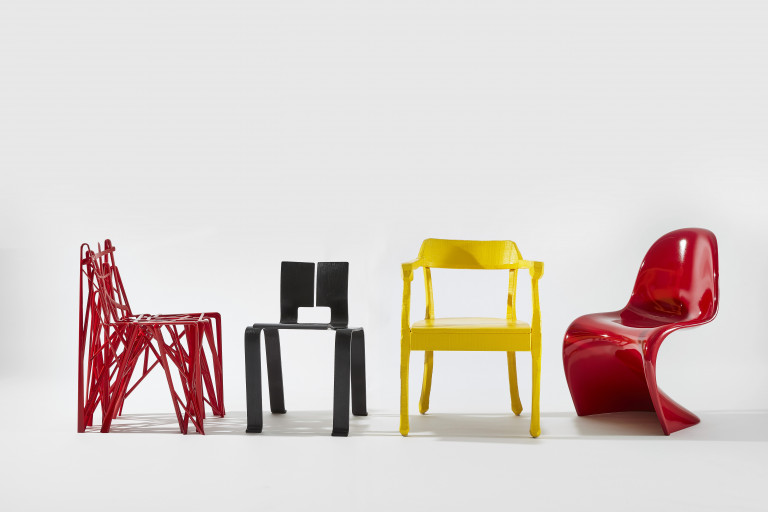 Overall in world design, there are not many pieces of furniture by women designers. Ingeborg de Roode on her selection: 'This is why I am excited nearly 20 percent of the objects were created by women, such as the amazing graphic work by the Dutch designer Bertha Bake, Charlotte Perriand's 50's chair, a hobbyhorse by Gloria Caranica and the bench and matching table by the Danish designer Nanna Ditzel. This also gives us a chance to present a slightly more diverse view of design history.'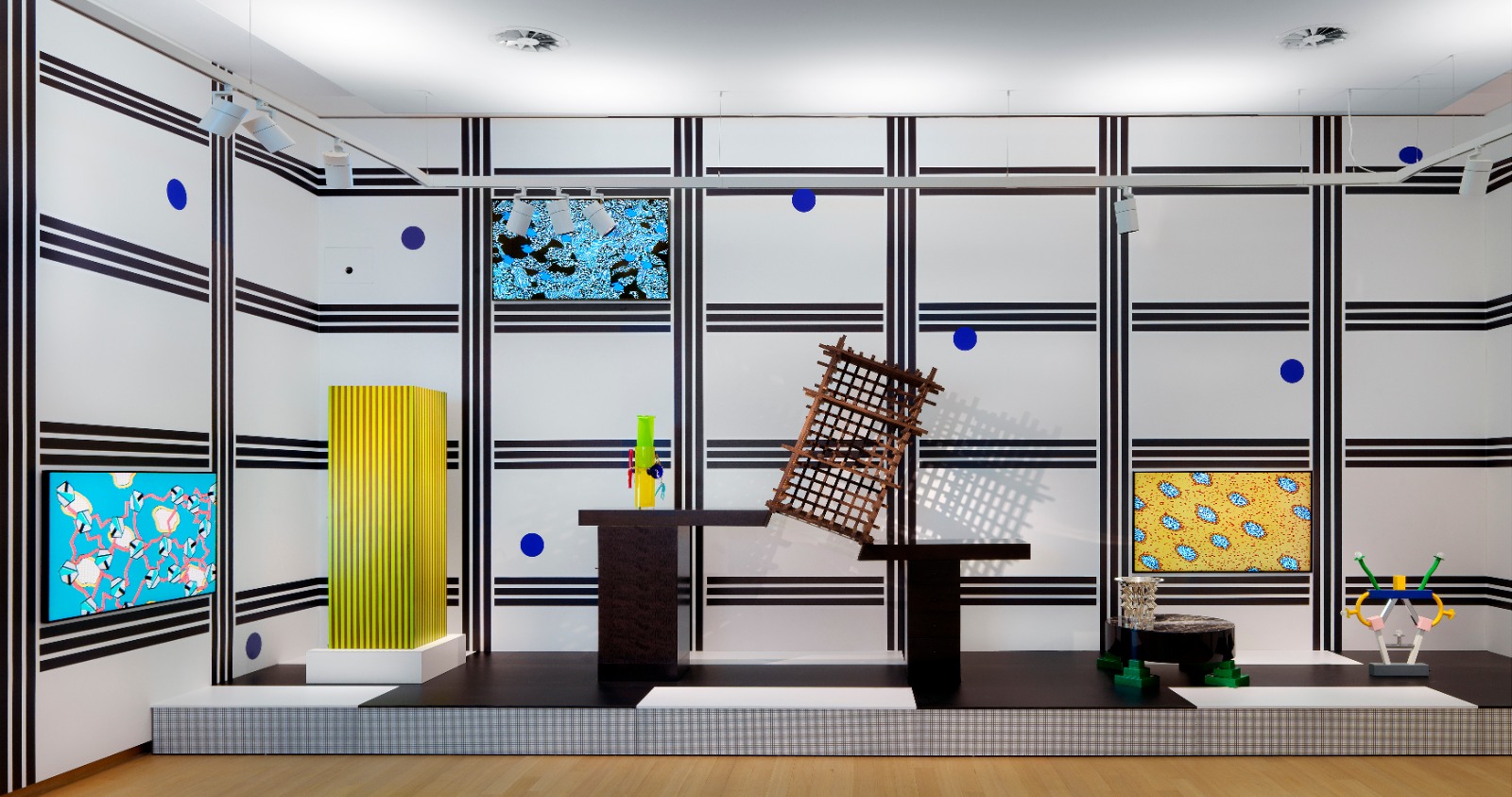 Sustainable
The exhibition covers contemporary themes such as sustainability, inclusion and democratic design. The Scrapwood Cupboard (1990) by Piet Hein Eek, an early example of sustainable material use, is now a widely imitated international design classic. Eek pioneers the more sustainable use of raw materials. Jesse Howard's open design is democratic: his downloadable (digital) files are blueprints to construct your own household appliances, using materials from hardware stores.

Toys are on show, too. In 1965 the Stedelijk staged its first exhibition Kinderspel (Child's Play) devoted to the design of children's toys and furniture. Since, this concept has been a key part of the collection. The exhibition includes a gallery dedicated to design for children, with work by Charles & Ray Eames, Victor Vasarely, Enzo Mari and Ineke Hans.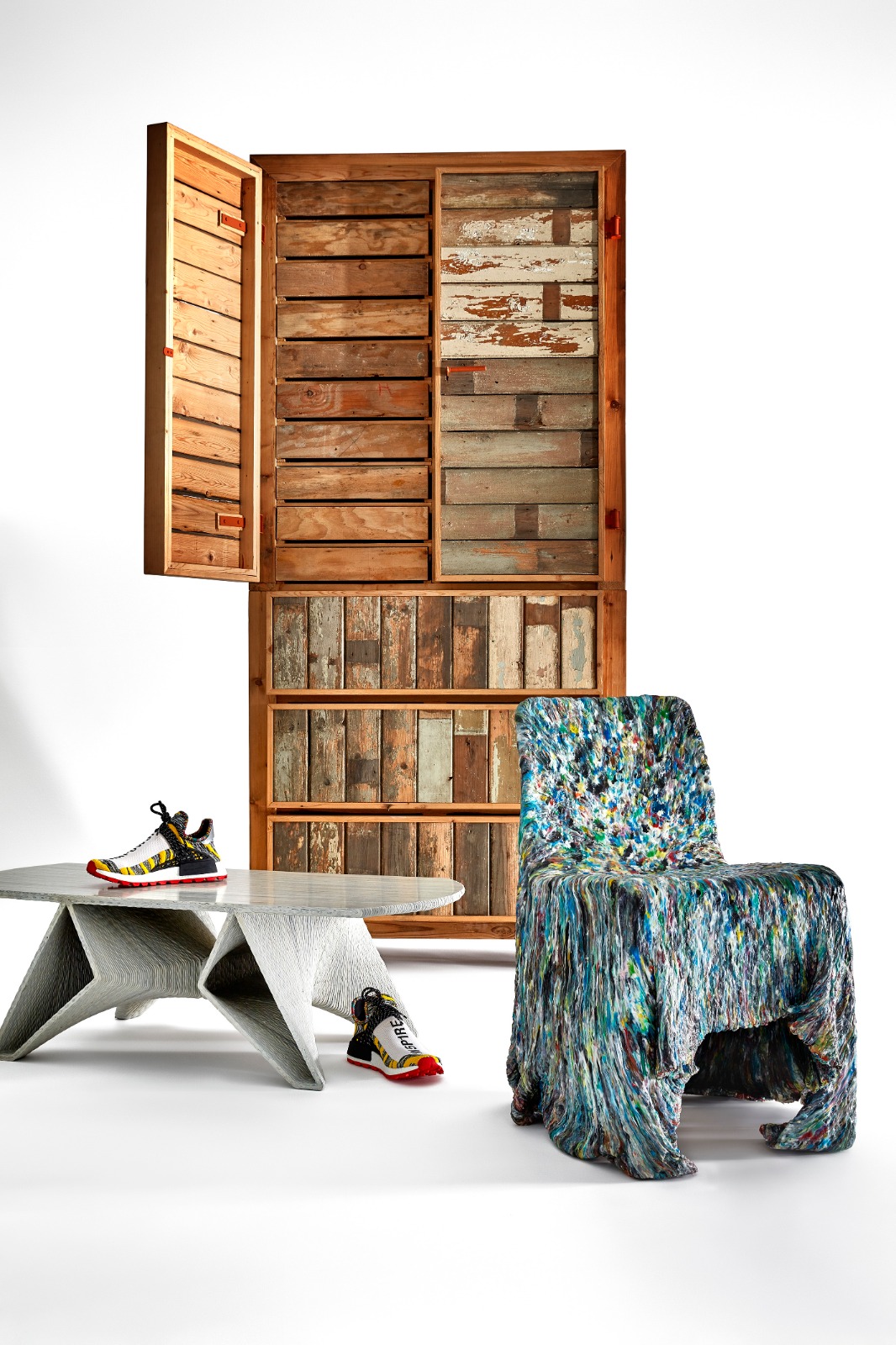 From Thonet to Dutch Design – 125 years of living at the Stedelijk
https://www.stedelijk.nl/en/exhibitions/thonet-dutch-design
Until 21 March 2021, Stedelijk Museum Amsterdam

Ga terug
Editors keuze
Blog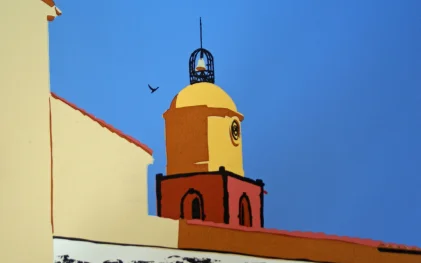 Interview Feike de Vries - Juggling art
21 oktober - 2020
door Alice Broeksma
Het tekentalent van Feike de Vries viel al op tijdens zijn jeugd in Friesland. Hij had interesse in architectuur en bouwkunde, maar koos toch maar voor een loopbaan in het onderwijs. Wel ging hij 's avonds in Leeuwarden naar de kunstacademie. Hij...
Lees verder
Blog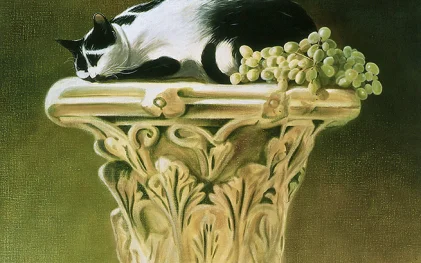 Zeldzame kans: Vroeg werk te koop van Tjalf Sparnaay
22 juli - 2020
door Vincent Moleveld
Tjalf Sparnaay (1954) is een van de belangrijkste vertolkers van het Megarealisme, meester in het uitvergroten van alledaagse details. De gebakken eieren die hij schilderde gingen de wereld over. Uit zijn vroege tijd stamt 'Poesha'. Dit...
Lees verder
Blog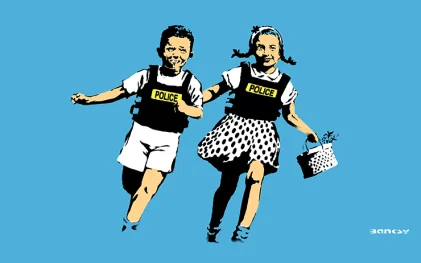 Top 10: European exhibitions in 2021
11 januari - 2021
door Alice Broeksma
A new year, and a wealth of new exhibitions in Europe - if we are lucky we will even be able to visit them. If not, many museums offer rich programmes of talks, events and exhibition material on line. Not the real thing, but a treat nevertheless and...
Lees verder