Emilie Fantuz, palette knife artist in Vancouver: urban landscapes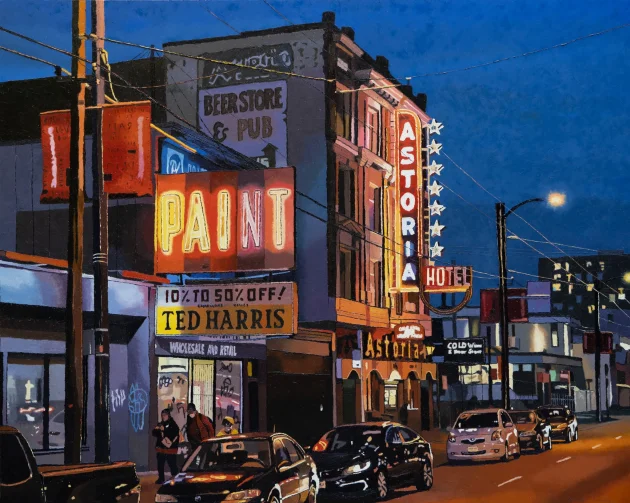 18 januari - 2022
door Alice Broeksma
1555
Background
There was an art box at home when Emilie Fantuz grew up in Ypsilanti, Michigan. Already as a child she had an eye for detail and enjoyed creating: drawing, colouring, painting and more. Her parents encouraged. She went on to study Education. Art became a definite focus after university. She moved to Hawaii for two years to teach on the island of Kauai, surrounded by stunning beauty. 'I lived in the small town of Hanapepe, known for Friday night art crawls. An artist friend, Giorgio Naranjo, showed how to use the palette knife and invited me to paint en plein air with him.' Emilie returned to Michigan for a few years before moving to Canada in 2017.
Working with palette knives would lead to meeting the painter Mike Fantuz, now her husband. 'We found each other in the most surprising yet modern way possible - Instagram. In fact, a hashtag on Instagram, #paletteknifepainting.' The artist couple lives and works in Vancouver. Emilie's time spent in various locations developed her ability to see beauty not only in the obvious, but also in everyday scenes. Emilie Fantuz has collectors from around the world and hopes for an opportunity in the coming years to exhibit her work in-person outside of North America.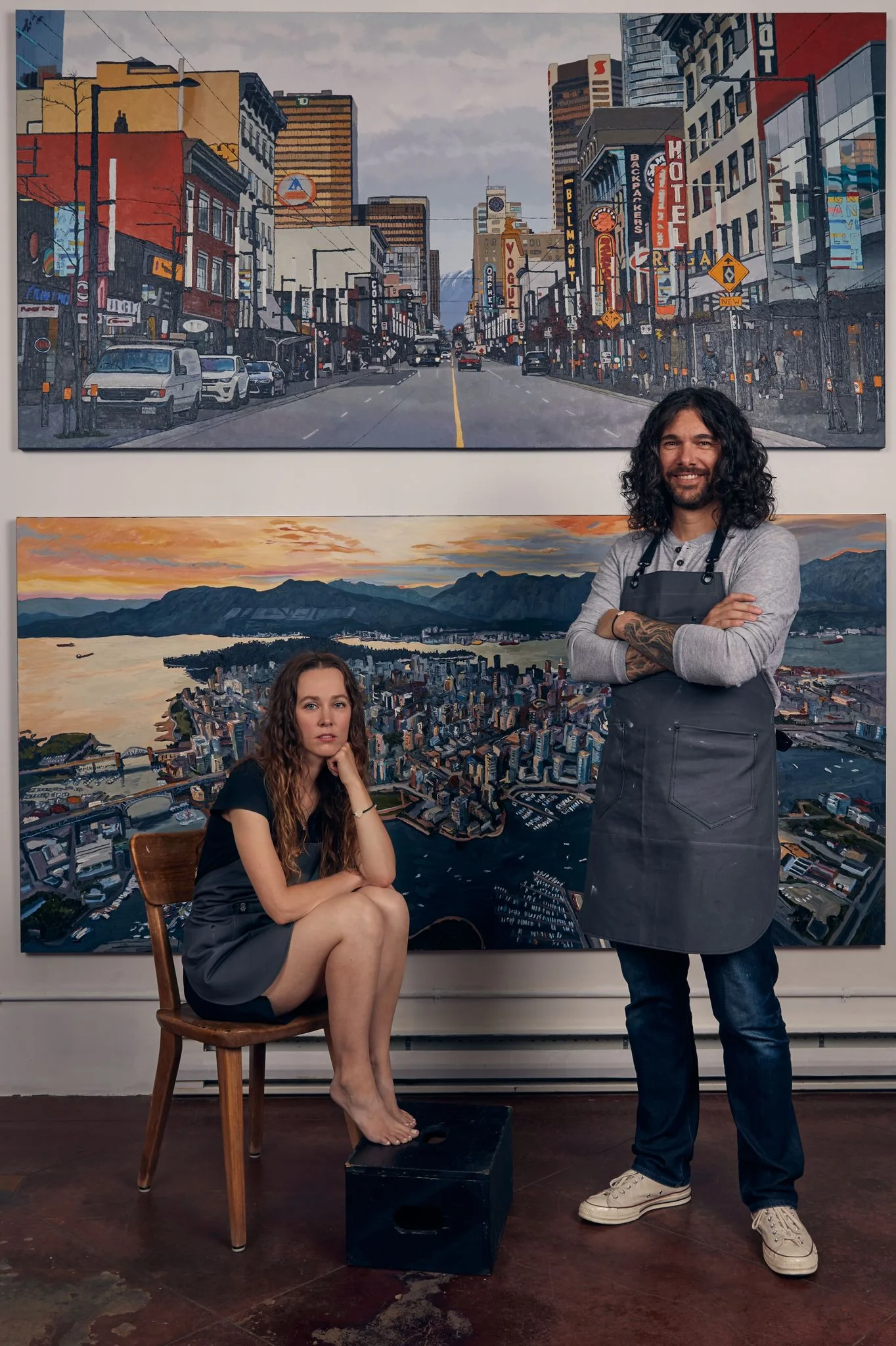 Style
The artwork of Emilie Fantuz magnifies the world around her, combining the Ashcan School and American realism. The Ashcan School was an artistic movement in the United States during the late 19th-early 20th century, best known for works portraying daily life in New York. Emilie Fantuz paints cityscapes and urban views with a romantic framing and a thin line between reality and dream. She continues working on her current series of city streets, corner stores/cafes, neon signs.
'I will be extending on this series soon by incorporating pieces inspired by the city of Montreal. I am also working on a new body of work with focus on reflections within the city. With these paintings, I am interested in capturing multiple images by painting the reflections in glass windows/doors, where the viewer can see into the building in front of them while also seeing the reflection of the street behind them. The location becomes observed and abstracted despite the fact that they are nearly photorealistic paintings.' Artists that are an example to her are Richard Estes for his photorealistic work of reflections, and Vivian Maier's self-portraits.
Method
'I use Gamblin Oils applied with palette knives on canvas. For my entire professional career as an artist, I have used only palette knives in my work. I am enjoying the challenge of using the palette knife to create photorealistic paintings. In earlier years my work was looser and more impressionistic.'
Emilie and her husband Mike Fantuz share the same studio. Where Emilie magnifies details in her work, Mike paints the larger landscape. 'Our work is very intertwined, we literally paint beside each other. We are in constant communication about what we are working on and provide each other with feedback and critique. I believe that our work has both grown at a faster pace than would have been possible if we were working in separate spaces or didn't have that other perspective. We also feel that our paintings complement one another's beautifully. We both use the same limited palette which creates a cohesion between our paintings.'
Philosophy
'A key message behind my artwork is that there is beauty in subtle scenes if we only choose to look, but often overlook.'
Work