EMID: Mental health awareness through 'brain art'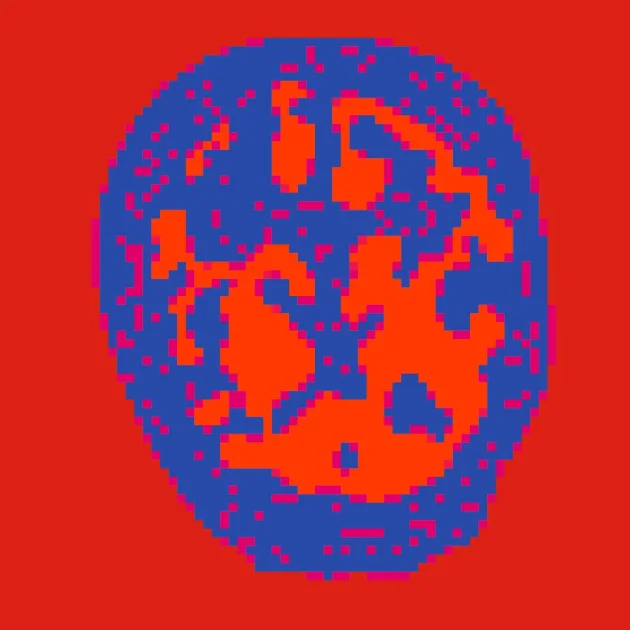 16 december - 2021
door Alice Broeksma
382
EMID's artwork comprises graphic, colourful images of cross-sections of the brain. Placed together they remind of Andy Warhol's pop art-series. But it is not only an art form, the originator emphasizes. It is also a tool to promote mental health awareness. EMID stands for Every Mind Is Different and is 'a brand under development' since mid-2021. The person behind this initiative wishes to remain anonymous: 'The idea of 'the Artist on a Pedestal' does not fit the agenda,' he says. 'EMID started from a state of disappointment and panic, when it became clear that the mind is a mystery to our current science.' One of the aims is to question the reliability of diagnosing mental health issues, and their treatment. EMID is based in Amsterdam.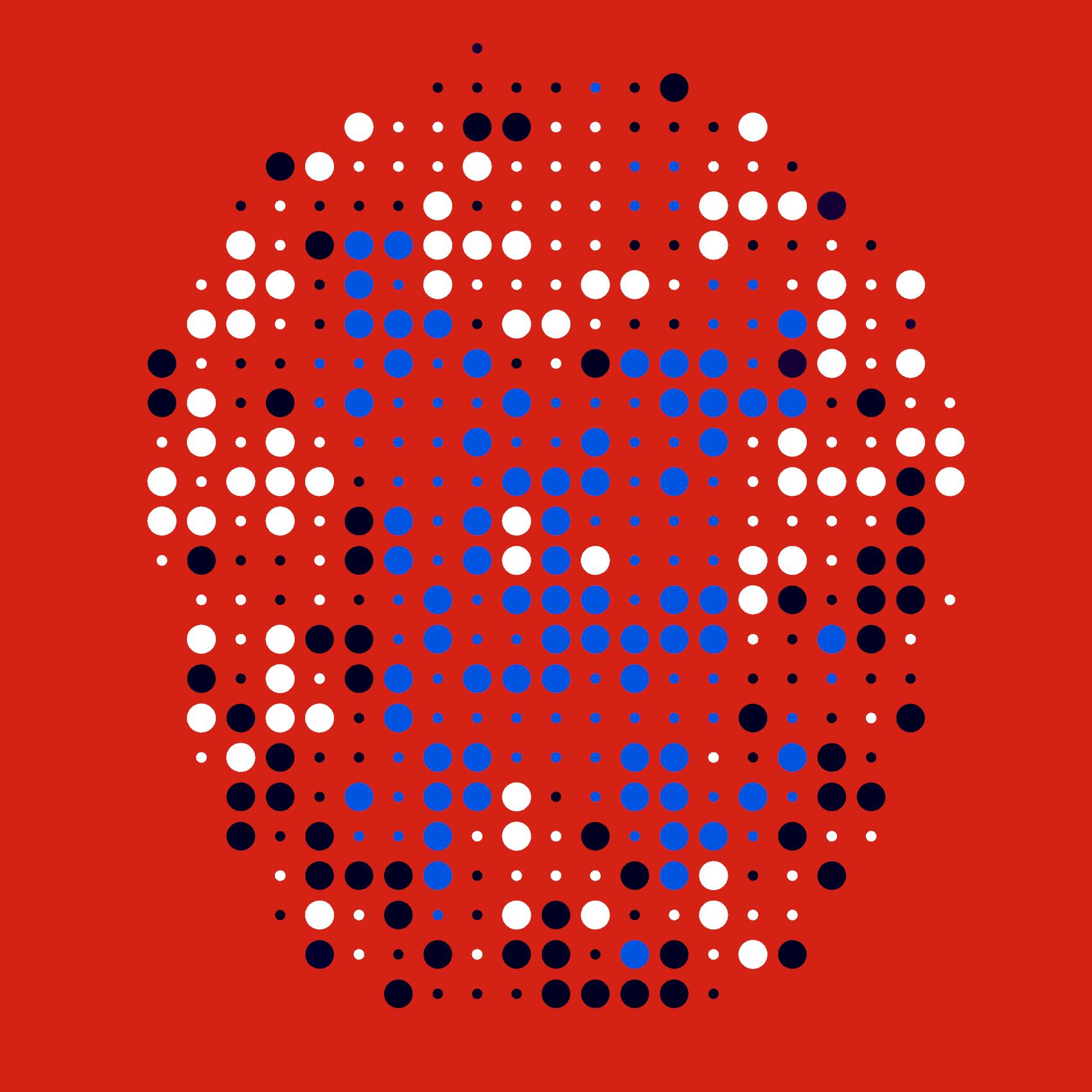 - What was the starting point for EMID?
EMID began in a state of severe, clinical depression. Medical staff supplied the title by saying: 'The treatments and medicines are much the same, but every mind is different'. When evaluating someone's cognitive behaviour, in a state of distress, it is hard to say if there's an illness, a condition, a natural reaction or a coping mechanism. Treatment is based on trial and error. Depression, for example, might last for three months or three years and it might happen again, nobody knows. Effects of the same medication might differ. Brain scans are not necessarily reliable when it comes to assigning a diagnosis. EMID wants to create awareness of these issues.
- Tell us more about the chosen art form
EMID is a multidisciplinary art project. One discipline is digital art, consisting of thousands of drawings of scrambled PET scans. The colours used are inspired by PET scans, illustrating the activity of the brain. Graphic language pixel-art is useful when stating 'every mind is different'. Even in high resolution brain scans the image of the mind is still pixelated, missing fine detail. The variations are unlimited. The idea of combinations of multiple variables came from NFT, an unprecedented art movement, made possible by blockchain technology. And grids can be reproduced in different materials at different scales.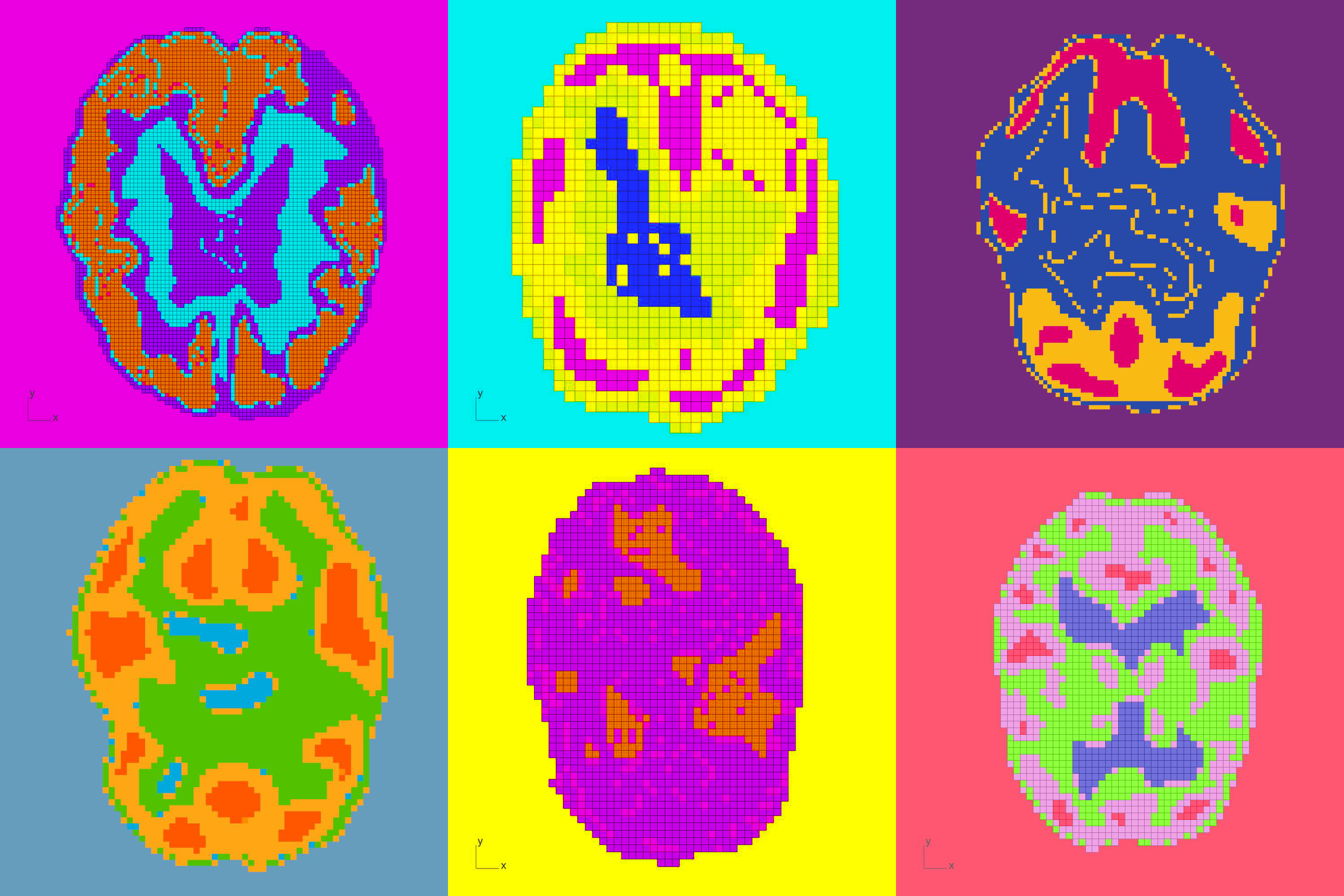 The production has been influenced by other artists. It is a product of interest in conceptual art, study of art history, design practice and knowledge of computer programming. There are parallels with Cobra. Creative therapy, medical art, neurodiversity and idealism concepts all play a role. There are many overlaps.
- Was there a build-up, a 'warming up' to this art form?
No, it was kind of the opposite. Once the main concept was clear it was like pushing a button: Generate art! Development came naturally, and there are still many directions to be explored.
For more information please visit the page of EMID.