Terms and conditions Online Gallery
General Terms and Conditions of Online Galerie B.V., established in The Hague, valid from 01-01-2019.
1.0 Definitions
Online Gallery B.V. is the trade name under which Online Gallery operates and is located at Schoolstraat 1, 2271BZ in Voorburg.
Online Gallery is an online platform and community, where visual artists can create an overview page. Online Gallery offers paid packages, which gives the artist various options, as described on the Price page. These conditions apply to all users of Online Gallery.
1.1 Conditions for service provision:
The services offered may not be used for use in violation of the law, public order or morality. It is strictly forbidden to display or store material that is against the law. The creation of links to sites that do not meet the conditions is also strictly prohibited.
1.2 Violation of law, public order or morality also includes:
Unlawfully used material that is copyrighted, that is covered by a trademark or that is copyrighted. See also our Notice-and-Take-Down procedure.
Material that is assessed by Online Gallery as threatening, discriminating obscene, or in any other way is considered offensive.
Pornography.
Sites that promote illegal activities or contain illegal content that may cause damage to our servers or other servers on the internet.
1.3 Examples of unauthorized content and / or links:

Pirated software
Hacker programs or archives
Warez sites
MP3
1.4 Usage rules:
Our servers may not be the source, mediator, or arrival point for spam, flames, or mail bombs.
Any attempt to attack or unstable the servers is strictly prohibited.
Sub Hosting
1.5 Traffic (data traffic) rules:
We use a Fair use policy for all accounts.
1.6 Access:
All services associated with our accounts are only available to people directly connected to the account.
1.7 Liability:
Online Gallery cannot be held liable in any way for any damage suffered by a customer or a third party as a result of any act or omission on the part of Online Gallery or a company engaged by Online Gallery. Online Gallery cannot be held liable for damage suffered by third parties as a result of any customer of Online Gallery. Online Gallery is therefore also not liable for any indirect damage, including consequential damage, nor is Online Gallery liable for compensation for business damage, loss of profit, damage as a result of failure and / or inaccessibility of the internet, nor damage caused by leaking of confidential data.
1.8 Payment:
All payments must be made by direct debit per month or per year or by bank transfer per year, unless agreed otherwise, a payment term of 4 weeks after the invoice date applies. When concluding a product from Online Gallery you agree that Online Gallery will send you an invoice every month and you will pay the invoice within 14 days if you do not use a direct debit.
If payments are not made on time or if debited amounts are reversed, the account will be blocked until payment has been received.
All communication regarding invoices is done via email.
Online Gallery delivers to private artists and galleries.
1.9 day money back guarantee:
A package can be canceled within 30 days after activation. After these 30 days, the cancellation period applies, as indicated in point 2.0. This rule does not apply to packages with their own domain name, because they are made to measure.
2.0 Contract duration, tacit renewal:
The agreement with regard to the package is entered into for a minimum period of 1 month. In the event of premature termination, there is no refund of the monies paid for the package.
For agreements that are paid by direct debit, a cancellation period of a full calendar month applies.
2.1 Refusal and measures:
We have the right to refuse a service or to stop it if we consider it necessary.
The account of the person who violates these conditions can be closed immediately.
With every form of violation, the account is terminated without compensation of any kind.
We reserve the right to set further rules for the use of our services
3.0 Email and newsletters
Online Gallery reserves the right to send email to affiliated artists, such as newsletters and service announcements. You can unsubscribe at any time for a newsletter, but not for a service announcement.
The above conditions apply to all our agreements, unless explicitly agreed otherwise.
Online Gallery reserves the right to make changes to the terms and conditions.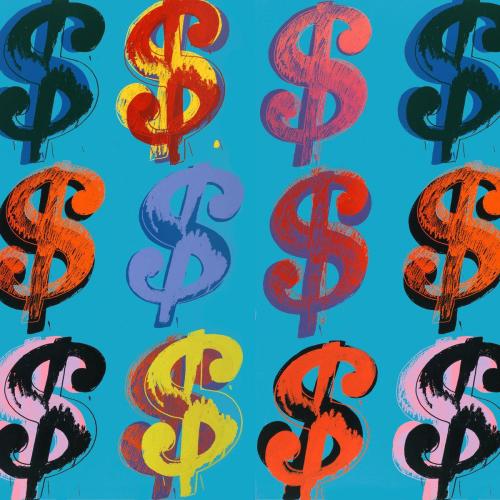 Sell your art online!
- Starting from € 1,95 per month
- No commissions
- Receive 100% of sold work
- Direct contact with Artbuyers