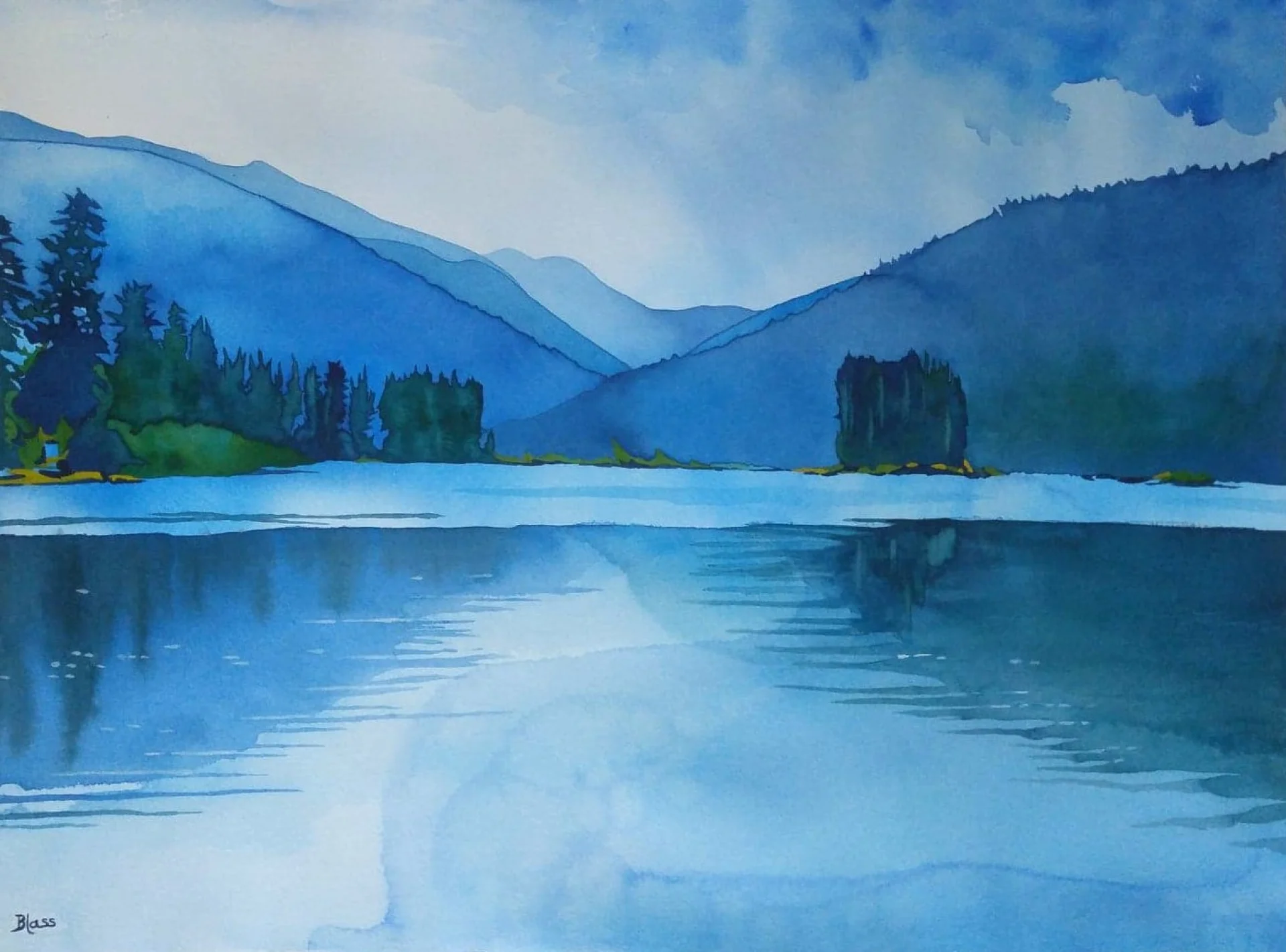 About the artist
Contemporary watercolour artist, Canadian Sandy Blass finds peace, strength and vitality in the waters of the West Coast of Canada and the Canadian Rocky Mountains.

As someone who feels most at home in the mountains and at the beach, the beauty and strength of the landscapes in my paintings give me great peace and vitality. They have honestly shaped my appreciation for nature and the spiritual meaning I find in trees, skies, and oceans.

Sandy Blass is a watercolour painter based in Calgary, Alberta, who finds her greatest creative and spiritual fulfillment through her work as an artist. After earning a Bachelor's Degree in Art History from the University of Calgary and training in watercolour at the Alberta College of Art and Design, Sandy Blass went on to pursue her favourite medium and has had her work featured in many solo and group shows over the years. Her major artistic influences include Lawren Harris, Toni Onley, and Marc Chagall.

Inspired by many years spent on Vancouver Island, much of Sandy's work centers on the powerful yet peaceful landscapes of the Pacific North West, its blues and greens bleeding out onto her canvases. The Rocky Mountains, big Alberta skies, and rolling hills of Israel also feature prominently in her paintings. Sandy Blass loves the freedom and flow of watercolour painting, which is clear in the unique style, harmony and vibrancy of her work.
Read more