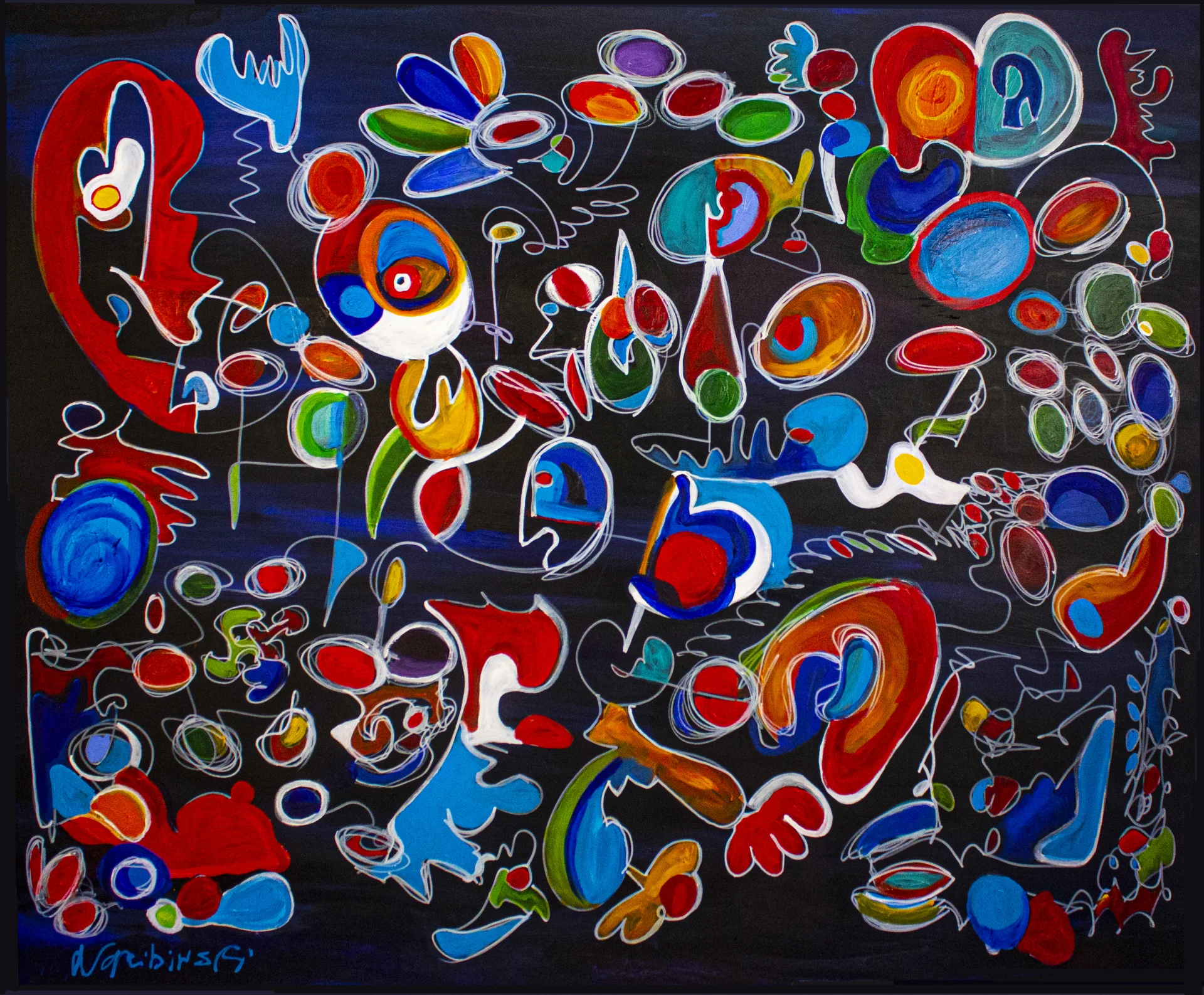 About the work

About the artist
This painting has been created with mixed media.
Acrylics, oil markers, watercolor.
Forget about the meaning. Heads are round shapes. Very much like every other unit of life, ovoid by essence. Tulips are big empty heads.
"Creation is infinite. It revolves around my emotions like gentle waves of lights. There will always be some tender hearts to move." Nathalie Gribinski is a French-American established painter and draftsman based in the US, whose works have been exhibited internationally. Having formerly trained to be a lawyer, she discovered her passion for art upon a move from Paris to Chicago, where studying graphic art soon led to a creative revelation and a new path forward. While Gribinski doesn't seek out set themes, her work does naturally contain repeated symbols or ideas such as generosity, love, humor, and spirit. Her paintings showcase powerful emotions, vibrant colors, and thoughtful expressions of human complexity.
Specifications
| | |
| --- | --- |
| Publisher | Nathalie Gribinski |
| Framed | Included |
| Certificate of authenticity | Included |
| Condition/details | Excellent |
| Signature | Included |
Other work of Nathalie Gribinski