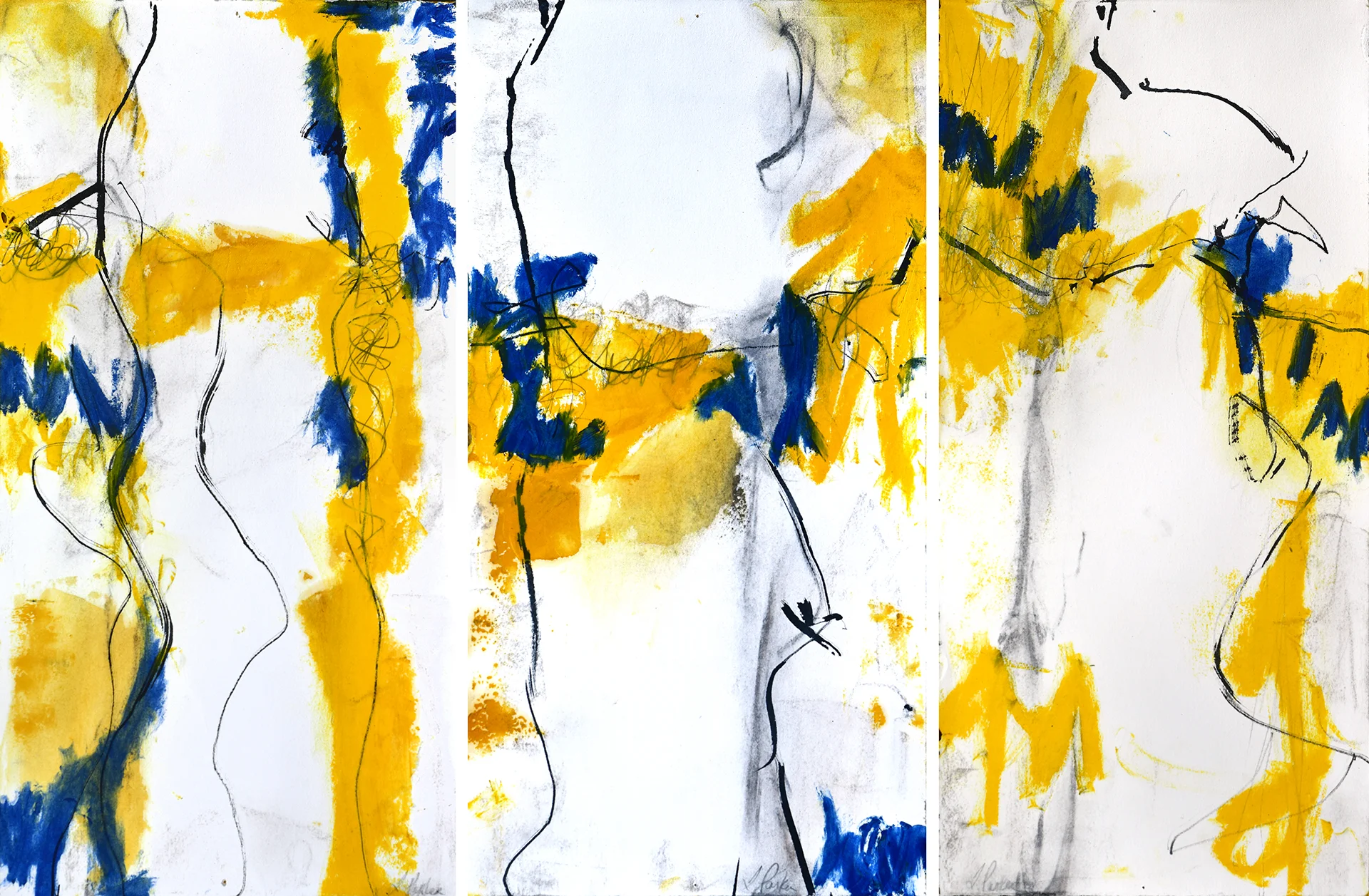 About the work

About the artist
"The Hawk and I" is a vision sort of replication of the many hawks that have visited me through the years. The hawk usually shows up to check on me! Here in Georgia, in the southern United States, there are many birds and wildlife on the coastal island where I live.

I have learned the bird calls from my "neighbors", the birds. There is usually a hawk or two that come to visit, when I go down to the dock on the Marshlands where I live on the island. There is nothing like the Marsh! It changes every day in color and hue. It is amazing! I hope to post some photos soon!

Thank you for visiting my art!
Laura
I create Modern designs, each original and one of a kind. Never is another the same! Like life, in a way. Each day and each piece is different!
Originals and Prints are available. I also make rugs out of Katmandu, Nepal from the original designs.

I love Modern Art! I always have, and as a singer/songwriter since childhood I have worked to the rhythm that comes with music training.
Life and Art are rhythm, for me!

I usually create what and how I want to do it, when it hits me to work! Most times, I spend many hours on one piece of work. Abstract art is not a simple formula! It is a constant push and pull back of color, shape, and form.

I would love to expand to the international market so here I am! I love to travel and have seen many countries now, to include Japan, Italy, Germany, France, Nepal, Costa Rica, Argentina, and Okinawa. I am in love with other cultures, and have had the ability to live and work in other countries with my other profession, counseling.

Art is life, and life is art! Thank you for visiting my shop!
Specifications
| | |
| --- | --- |
| Publisher | Laura Parker |
| Framed | Not included |
| Certificate of authenticity | Included |
| Condition/details | Excellent |
| Signature | Included |
Other work of Laura Parker