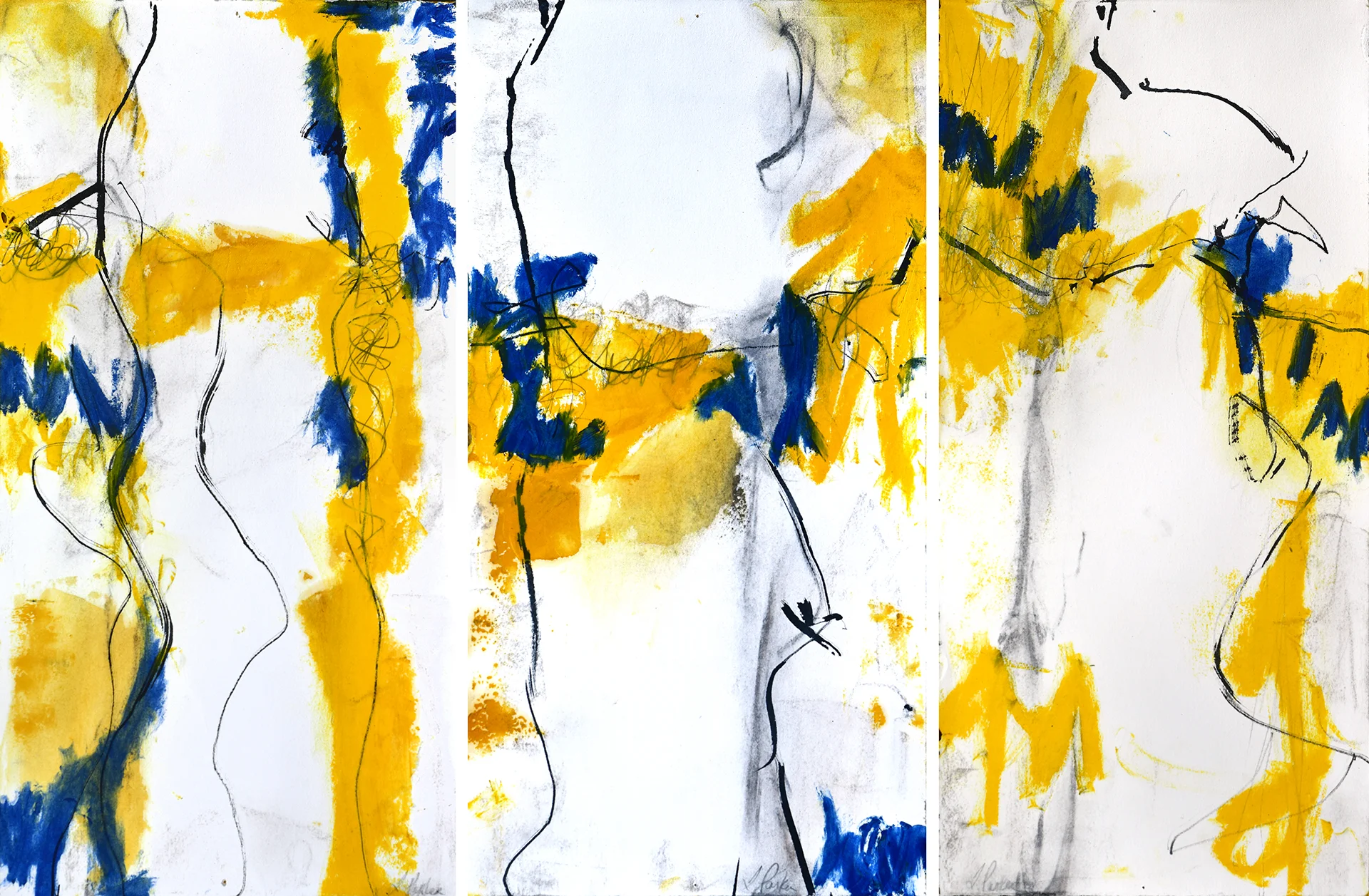 About the work

About the artist
"The Ancestors Dance I."

...I live in a very historic area of the maritime forest on a coastal island of Georgia in the southern USA. Nature is in charge, the live oaks have been there for centuries. The maritime forest is vital to balance the natural ecosystem of a coastal island.

I have found many relics and such, when walking and thinking. I look and observe each day, watching the ever-changing effects taking place in the forest and down to the marshlands. I sit by Musgrove Creek, which eventually goes out to the ocean.

Long before the Europeans came in the early 1700's, the island was inhabited by the Guale Indian people, and the oyster shell rings still remain on many of our little islands in this area. It is such a beautiful space where I have landed, since leaving a metropolitan city environment 5 years ago.

As a child, I grew up on both the Gulf Coast of the Florida panhandle, and the low country marshlands of South Carolina and Georgia. The water is where I spent most days back then.

It is the marsh that is my sanctuary. The birds visit, and every once in a while, dolphins swim and visit the dock from out in the ocean! It is an amazing event, when this happens.

I thank you for looking at my work, and this is actually best as a Triptych, 3 pieces together. They tell the story and show the figures as I would imagine them dancing by fire light!

They will be fantastic as rugs, but they also speak together on paper!
I create Modern designs, each original and one of a kind. Never is another the same! Like life, in a way. Each day and each piece is different!
Originals and Prints are available. I also make rugs out of Katmandu, Nepal from the original designs.

I love Modern Art! I always have, and as a singer/songwriter since childhood I have worked to the rhythm that comes with music training.
Life and Art are rhythm, for me!

I usually create what and how I want to do it, when it hits me to work! Most times, I spend many hours on one piece of work. Abstract art is not a simple formula! It is a constant push and pull back of color, shape, and form.

I would love to expand to the international market so here I am! I love to travel and have seen many countries now, to include Japan, Italy, Germany, France, Nepal, Costa Rica, Argentina, and Okinawa. I am in love with other cultures, and have had the ability to live and work in other countries with my other profession, counseling.

Art is life, and life is art! Thank you for visiting my shop!
Specifications
| | |
| --- | --- |
| Publisher | Laura Parker |
| Framed | Not included |
| Certificate of authenticity | Included |
| Condition/details | Excellent |
| Signature | Included |
Other work of Laura Parker