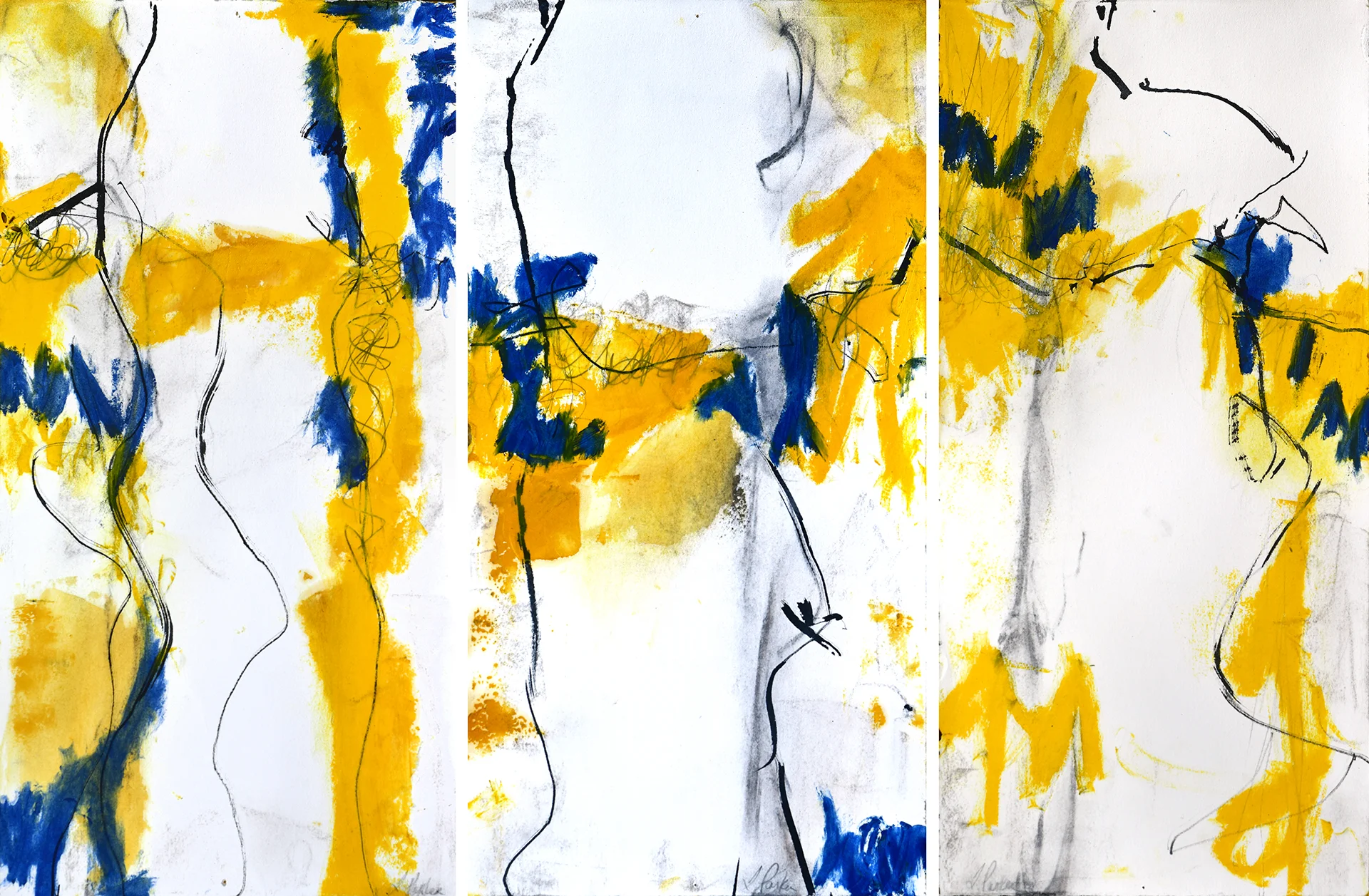 About the work

About the artist
I Was There...is a very deep memory I have of growing up in Atlanta, GA, USA. I was born in a time of extreme change. Racial lines were to be crossed, women were to go to work, recording on Analog Tape was replaced by Digital, the Vietnam War dragged on for years, and there was much unrest on many social and political fronts.

The story of the South, is complicated. There are many layers of history, which contribute to this. Some good, some not so good. The Cherokee Indians were removed, and the early 1800's brought Europeans to settle in Georgia.

I entered high school during the beginning of the Civil Rights Movement in the city of Atlanta. Dr. Martin Luther King would often speak, as did other contributors of the movement. As a musician, I was able to cross racial lines, which I am so grateful for. I did see a lot of racial tension and clash as a child. It was confusing to me, and I loved the people of color and the way they sang and laughed. I could not understand why there was this great divide.

We still struggle today. I am not sure what the answer is, but I do know I stand for peace, justice, honor, and love for all peoples.
This piece has a lot incorporated in it, which you will see and then not see.
If you look very closely, you will see much more.

It is a bit fragile, as the collage papers are very old and manipulated with paint. There is also some texture to the surface collage pieces.
I create Modern designs, each original and one of a kind. Never is another the same! Like life, in a way. Each day and each piece is different!
Originals and Prints are available. I also make rugs out of Katmandu, Nepal from the original designs.

I love Modern Art! I always have, and as a singer/songwriter since childhood I have worked to the rhythm that comes with music training.
Life and Art are rhythm, for me!

I usually create what and how I want to do it, when it hits me to work! Most times, I spend many hours on one piece of work. Abstract art is not a simple formula! It is a constant push and pull back of color, shape, and form.

I would love to expand to the international market so here I am! I love to travel and have seen many countries now, to include Japan, Italy, Germany, France, Nepal, Costa Rica, Argentina, and Okinawa. I am in love with other cultures, and have had the ability to live and work in other countries with my other profession, counseling.

Art is life, and life is art! Thank you for visiting my shop!
Specifications
| | |
| --- | --- |
| Publisher | Laura Parker |
| Framed | Included |
| Certificate of authenticity | Included |
| Condition/details | Excellent |
| Signature | Included |
Other work of Laura Parker