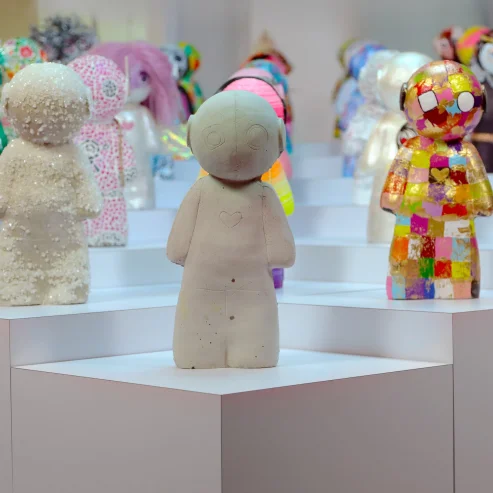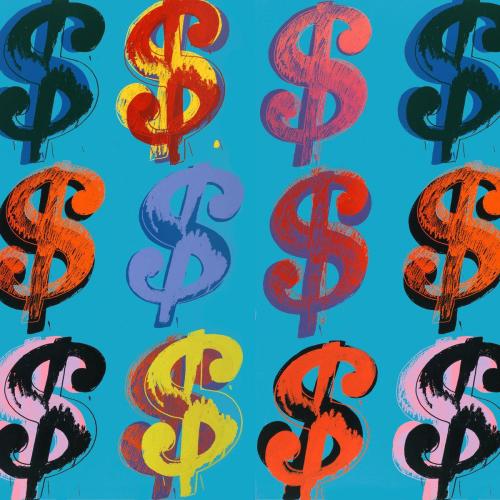 Sell your art online!


- Cheaper, faster and better than your own website!
- Create your own artist page
- Cancel per month

- Direct contact with Artbuyers

- NO commission over sold work!

XLIX art project starts public exhibition tour in Dubai Design District
22 March - 2021
Griet Van den Auwelant presents XLIX, an all female artist collaboration. The grass roots art project started its public exhibition tour on mother's day at Dubai Design District as part of the "d3 Art Season".
The installation of 49 concrete sculptures includes the work of 34 female artists living in the Emirates. The collaborative artwork represents women empowerment and celebrates the cultural diversity in the UAE.

Ceramic sculptor Griet Van den Auwelant started XLIX 1 year ago, for the project she brought together more than 30 female artists of different nationalities and cultural backgrounds.

Griet created the original ceramic sculpture that was used to create a mold of which 49 identical concrete dolls were fabricated. Each of the dolls is decorated and finalized by one of the female artists according to her artistic specialty. A doll measures 37cm and weighs a hefty 7kg as they are full concrete. 
Griet Van den Auwelant says: "XLIX means 49 in Roman numerals. Living in Dubai for 15 years I wanted to create a meaningful artwork to the run-up of the 50th anniversary of the UAE. 
I was inspired by the examplary role that HH Mohammed bin Rashid Al Maktoum takes in showing the world how to live in harmony with so much cultural diversity in one city. That diversity is quickly becoming a play ground for artists of all backgrounds and is promoting creativity.
And I wanted to celebrate his continuous efforts to promote women empowerment confirming the UAE's progressive leadership in the Middle East. 
I am thankful to all the artists that collaborated in our project, it was truly inspiring to work with such talented women. I hope that by spreading the story of our artwork we will create a ripple effect leaving a trail of blessings in its wake."
The XLIX artwork expresses the universal bond between people; we all have the same human bodies but each is a magical individual. The dolls are all the same on the inside but different on the outside. It is an artwork created by women working together and empowering each other, a symbol of understanding, harmony, and respect for differences.
Go see the empowering visual of the 49 sculptures in Dubai yourself to fully appreciate its strong message in these public exhibitions:
March 21 to April 4, 2021:            Dubai Design District – Building 7 Atrium
April 4 to May 2, 2021:                   Dubai City Walk 
You can read more about the project and the collaborating artists on Griet's website: www.grietvda.art or make a bid and win your favorite sculpture. Part of the proceeds will go to a cause that supports female empowerment.
Go back