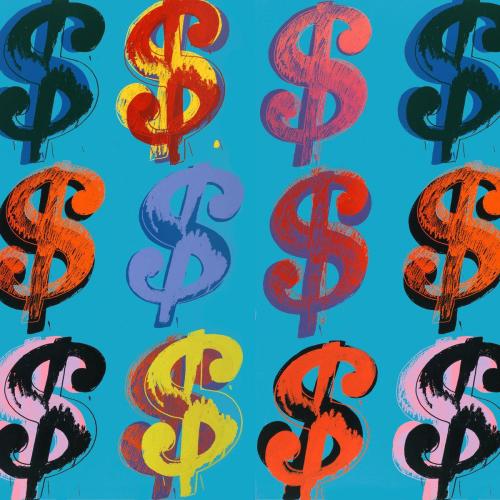 Sell your art online!
- Starting from € 1,95 per month
- No commissions
- Receive 100% of sold work
- Direct contact with Artbuyers

Rijksmuseum from home
2 April - 2020
by Vincent Moleveld
Now that we cannot enjoy the art together in the museum, we'd like to bring the Rijksmuseum to living rooms across the world with online initiatives. So let's dive into the collection and explore the stories. #rijksmuseumfromhome
Digital tour
Rijksmuseum's Gallery of Honour, home of Rembrandt's The Night Watch, The Jewish Bride, Vermeer's The Milkmaid, among history's most celebrated paintings, will re-open to the public around the globe via a new online platform Rijksmuseum Masterpieces Up Close.
Online collection
Launched in 2012, Rijksmuseum started a revolution in the museum world when it made available more than 700,000 high-resolution images of its collection completely free of charge. Rijksstudio continues to be a major source of inspiration (and distraction) for designers and art lovers around the world.
Through 'Rijks', the Rijksmuseum app, visitors can access multimedia tours, Rijksstudio and more from anywhere in the world. In the new, more advanced, version, which will be launched in a few weeks, visitors are able to create their own tour of their favourite artworks. 
The Night Watch, Rembrandt's largest and most famous painting, has been undergoing one of the most ambitious restoration projects ever. Keep up with all the latest news about Operation Nightwatch on a dedicated site populated with videos and articles in which experts explore different aspects of research they are conducting.
Teachers from Rijksmuseum's Education Centre present YouTube tutorials on the techniques of the great masters, in the process creating new masterpieces of their own. Three seasons of films are already available, each one exploring a different art movement and technique.
RijksTube channel on YouTube hosts short videos that explore contemporary pop culture through the prism of the arts: i.e. speculating how The Night Watch might have been an unconscious inspiration for the poster of Avengers: Infinity War.
What are the 10 essential things you need to know about the Night Watch? Who are the 10 most influential women in Dutch history? Or what are the 10 things you should know about Rembrandt?
Let Jane Turner, Head of the Print Room, tell you all about the stories and fun facts of her favorite prints and drawings at the Rijksmuseum.
What happens when the doors are closed and the visitors have gone home? That's what you can see in the series 'Behind the Scenes at the Rijksmuseum'.
Header image: Rijksmuseum - 2014 - John Lewis Marshall
Go back