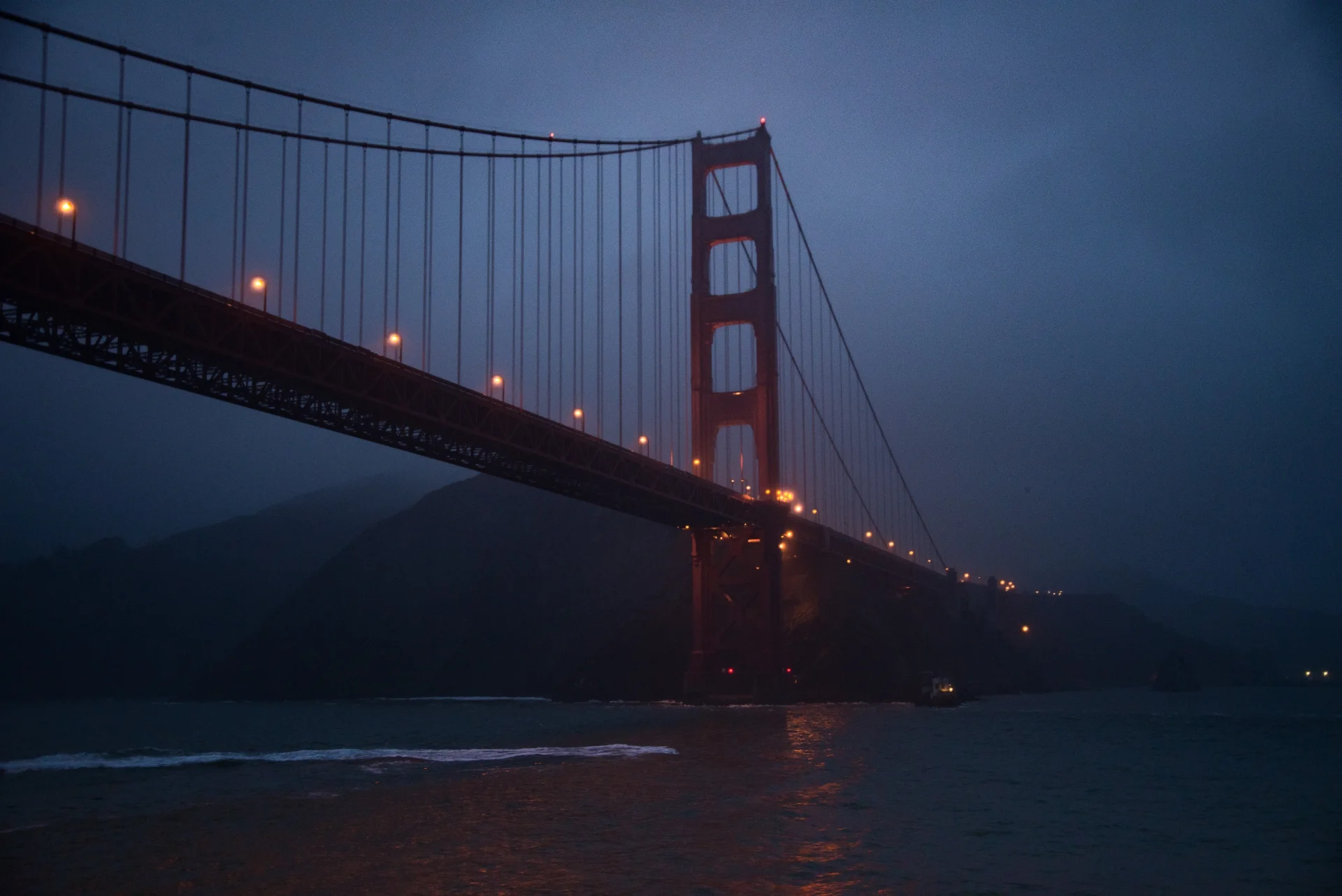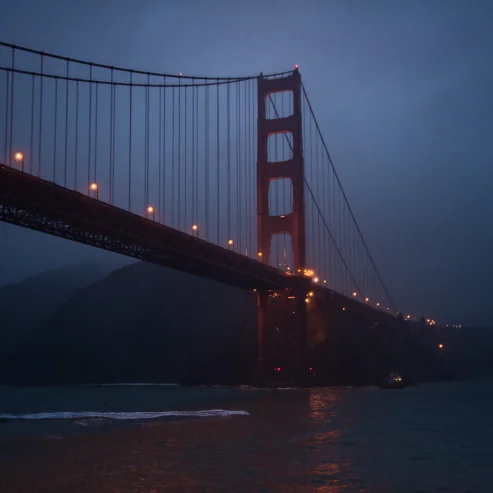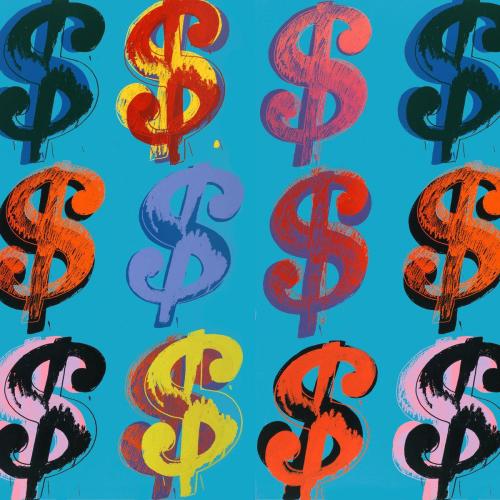 Sell your art online!


- Cheaper, faster and better than your own website!
- Create your own artist page
- Cancel per month

- Direct contact with Artbuyers

- NO commission over sold work!

Interview with Erich Boehm: 'Follow your soul into the sunset'
11 May - 2021
by Alice Broeksma
258
For the photographer Erich Boehm creativity was a guiding light from an early age, and when he picked up his first copy of Photoshop he was hooked. The young American would stay up at night to experiment with techniques and effects. In college, Erich Boehm discovered photography and instantly fell in love capturing and manipulating images to create something that was uniquely 'him'. After acquiring his BA Graphic Design (2014) he founded the agency 'Spark Creative' specialising in visual storytelling, based in San Jose not far from San Francisco. With his fine art photography he investigates various styles, citing the actor Jim Carrey on the role of artists: 'They make models of their inner life, they make something come into physical being that is inspired by their emotions or their needs or what they feel the audience needs.'
- Your art is very diverse. 'The Window' is surrealist, with strong symbolism. Is this a key to your work?
I think one of the most fascinating things about art and the creative process is that anything is possible. You can follow your soul into the sunset if you so desire. 'The Window' is a nod to that notion. Two hands reaching out into an unknown world of untold, unlimited possibilities. It's all about the idea of greatness that is all around us, and all we need to do is pull back the curtain. We are the key holders of potential.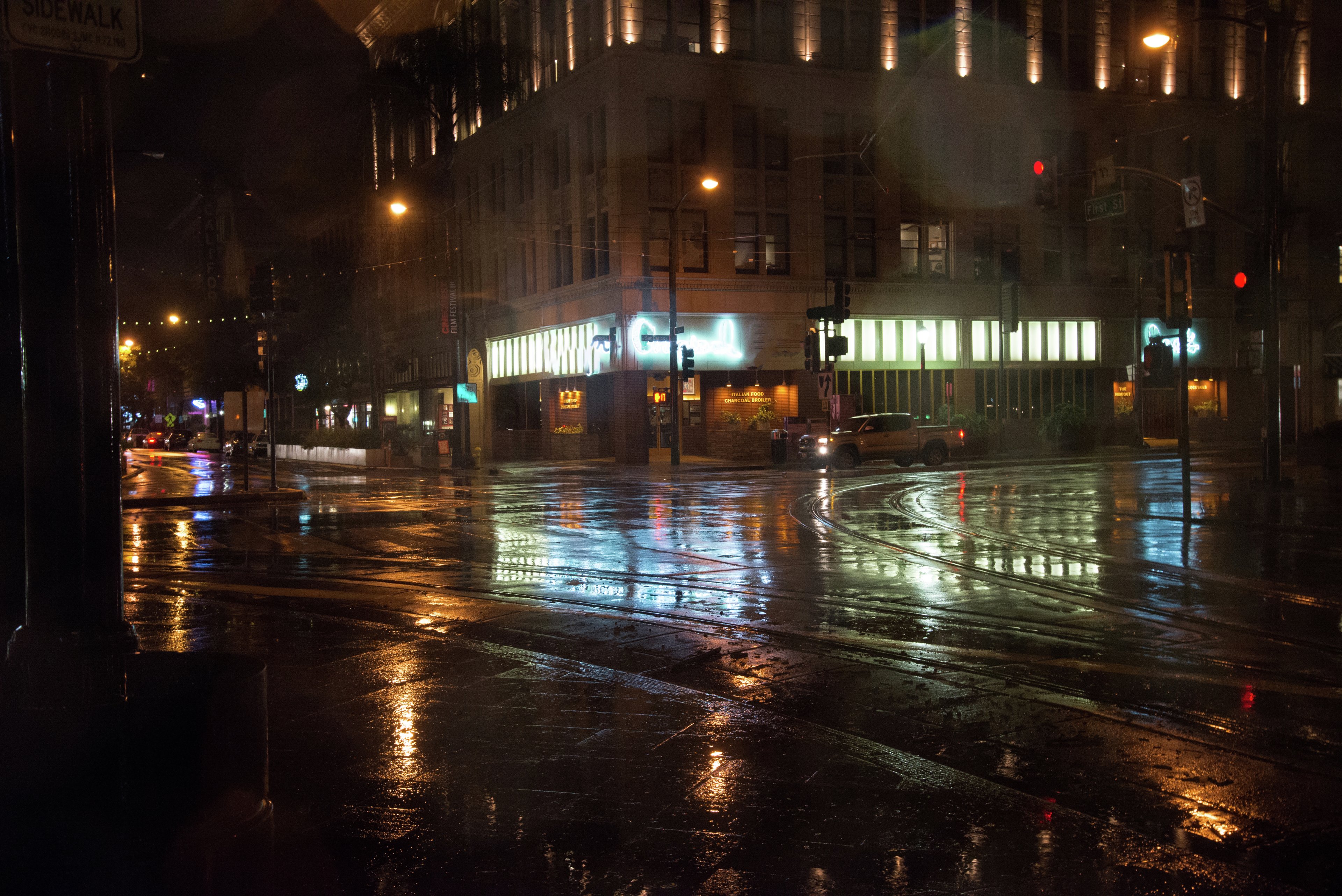 - In your more realistic work, what is the essence you aim to capture and show?
I really like 'Rainy Night'. There is a sense of familiarity with the piece, but at the same time, it almost transports the viewer to another world. It has been compared to the American TV Show 'Gotham'. One of my most popular pieces is 'Winter's Eve'. I was struck by the lighting and colours around me, and I wanted to draw the viewer's attention to these elements through a stylised rendition. I shot this on my cell phone when I was out in downtown San Jose with no plans of capturing images. I don't always carry a camera with me. For my art, spontaneity is an important ingredient. With my other photography, planning and structure play a much bigger role. There are a lot of places that I want photograph, and I am currently working towards expanding.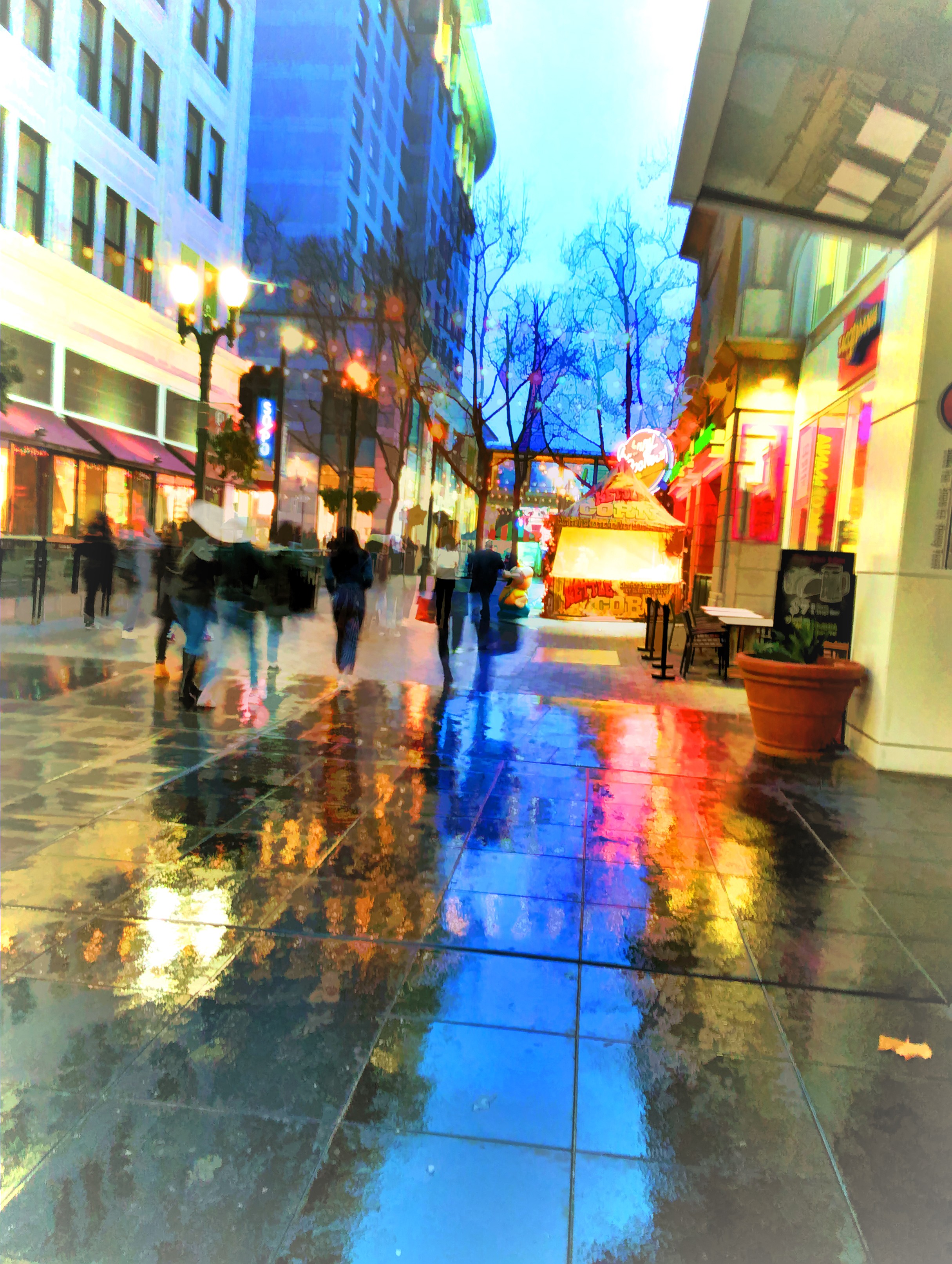 - Which other specific artists or movements inspire you?
I am always struck by the work of impressionist painters and love their use of light. Artists such as Manet, Renoir, and especially J.W. Turner's The Slave Ship really helped me to shape my identity as an artist. And Rembrandt.
On Instagram I discovered photo manipulation by many talented artists, and I have been incorporating this abstract style in my recent work. 'The Window' was influenced by social media photo manipulation artists, and Tim Burton films. 'The Bayou Witch' is one of my recent pieces also encompassing this newer interest in digital photo manipulation. As far as influences go, this ties into my interest in the paranormal and the supernatural. 'The Infinite Sea' goes back to visual storytelling. A figure sitting on top of the world looking out at a world where all things are possible. It is a commentary on the nature of creative work.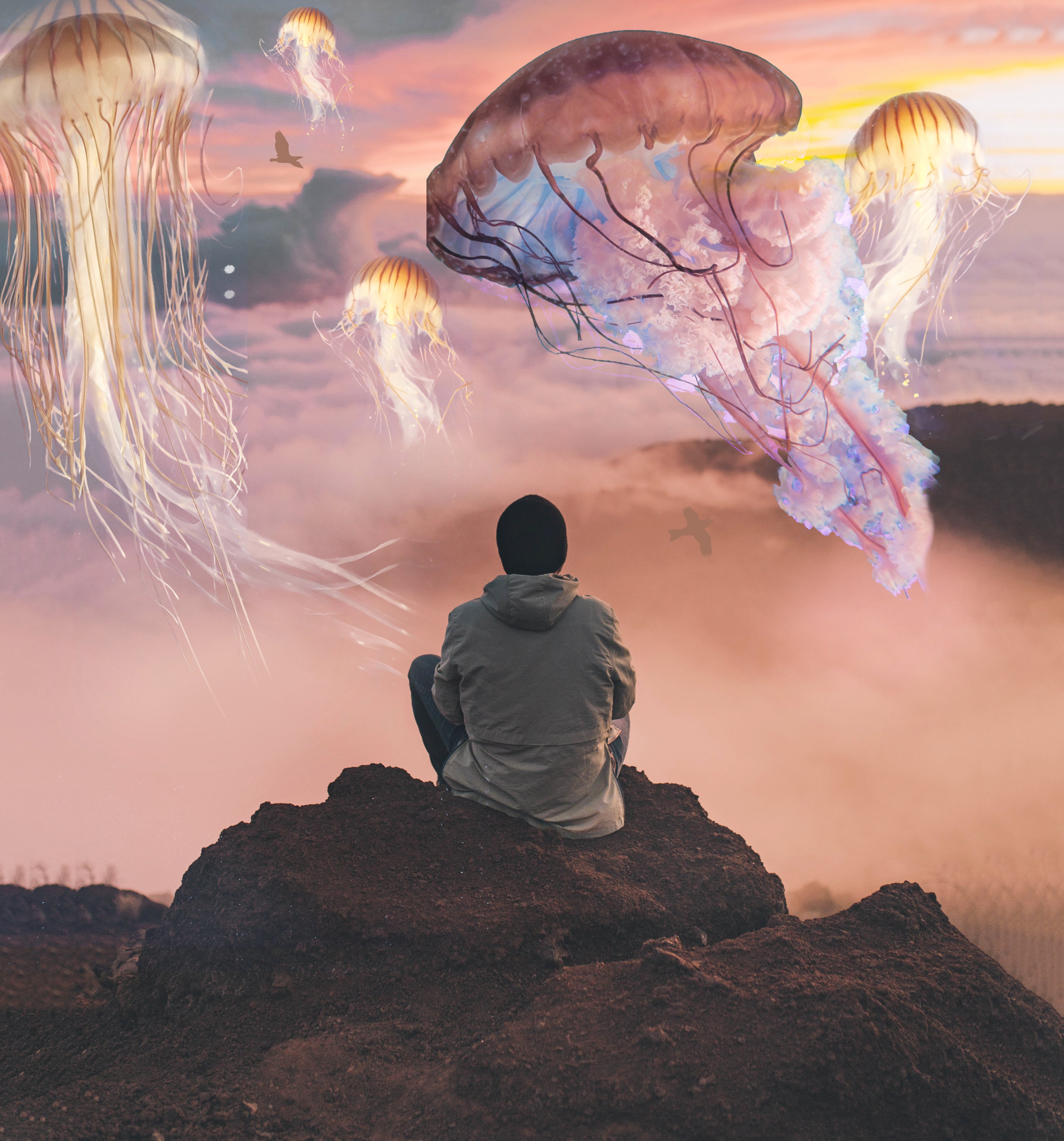 - Was art encouraged during your upbringing?
I was raised in Palo Alto, a small, affluent city in North-California, in the Bay Area, synonymous with the world of tech. We have most of the big, well known tech companies here such as Facebook, Twitter, Intel and many more. Growing up, there was always a lot of pressure to succeed as an academic. Creativity and art were not common at home. I come from a family where tech and science are common career paths. My parents worked in a host of tech companies. My grandparents were well accomplished in the astronomy field. I did not see a future for myself in the world of tech or science, but loved experimenting with 2D Design in Adobe Photoshop. I wanted to take my learning to the next level and gain deeper understanding of what could be accomplished with this tool, and decided to study Graphic Design. This course taught me how to take a vision and turn it into reality. Everything starts with a vision. 'Spark Creative', my business, is also based on this concept.
Go back