About the work
About the artist
Ariadna Novicov is an Italian figurative artist, based in Turin. His art deals with current events and customs drawing inspiration from people's behavior, from the architecture of the city where he lives, from social media, from nature and from the colors of flowers.
She was born in Romania into a family of literature teachers. Growing up in an environment full of books allowed her to learn about the world and art even before starting to travel. He currently lives in Turin, Italy, a city rich in Baroque architecture and culture, where art is supported and promoted. only here naturalized does she feel the ambassador of this place rich in history and fascinating beauties that condition her pictorial choices.
Art has been his passion since he was a child, but he started taking it seriously in 2016, after spending a lot of time admiring and understanding art in museums and art exhibitions in Turin and Milan. In 2017 she went out to the public with her first solo exhibition in Turin, in the historic center, which was well received by the public. From 2016 to today she has been invited to the Turin International Book Fair to present her personal website and has participated in several group exhibitions in Italy and Budapest. His works are found in private collections in several European countries.
Ariadna Novicov has high hopes for the future of her career. Always innovate with new materials and techniques; it is in continuous development and in the meantime it is having a lot of fun. For the next few years he hopes to be able to participate in art residencies, international fairs and travel while exhibiting his art.
Other work of Ariadna Novicov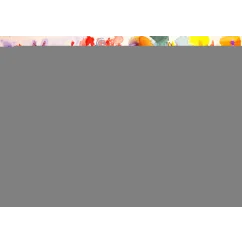 Painting, 70x50x2 cm (w/h/d)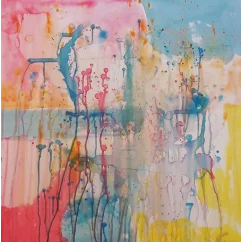 Painting, 80x80x2 cm (w/h/d)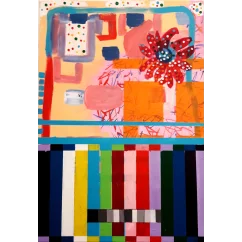 Painting, 65x92x2 cm (w/h/d)