About the work
Did you know that sunflowers symbolize adoration, loyalty and longevity. Much of the meaning of sunflowers stems from its namesake, the sun itself.
"Sunflowers"
Painting that calms!
Don't you know what to presnt to your friend? Or may be you just looking for the decoration for your house…
Then "Sunflowers" painting is absolutely for you! There are both calm and vivid colors which make you energetic, but at the same time calm and pacified.
I suppose, you can feel this too.
Thank you!
Specifications
| | |
| --- | --- |
| Publisher | Alexandra |
| Framed | Included |
| Condition/details | Excellent |
| Signature | Included |
About the artist
Who am I? That question I asked myself during all my life.
Recentrly, the right answer came. I have always been an artist.
After some years of thinking i asked myself again. What is an art for me?
Painting means communication for artists, it is used as a language to express their ideas and thoughts, vision that an artist has of the world and of what happens in it.
Painting means putting the reality of every day life on canvas by means of colors and shapes.
Painting is the expression of the person's history, ihis present and his future.
Painting it is the meeting point between who creates and who watches, between an artist's idea and its representation on canvas.
Art is the reason of an artist's life, the fine line that links the hand of creaters to the crowd that is ready to listen.
Other work of Alexandra
Sale
Painting, 56x56x2 cm (w/h/d)
Sale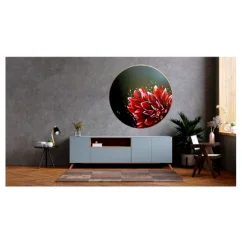 Painting, 56x56x2 cm (w/h/d)